These New Year's Eve Appetizers are my absolute favourite finger food recipes that I have posted along the time, recipes that I can never have enough of; and would be a brilliant choice for the most awaited party of the year. These are starters for all tastes, including vegan and vegetarian options.
It sounds like a cliché already, but how time flies! I cannot believe that this year is almost gone, how did this happen? I am not sure if soon I'll be one year wiser, let's just leave it to one year older only.
Whether it was a successful year or not, a happy one or not, there is always that hope for a better year. And, of course, we have the New Year's resolutions to worry about later on.
But, for now, let's just enjoy the company of our dearest and nearest, and, of course, the delicious finger foods we have ready for the special moments. Each link will take you to my original recipe, enjoy and I hope you'll have a wonderful party!
Happy New Year!
Mini Yorkshire Pudding Canapés- inspired by the famous English Yorkshire puddings, these bites not only look impressive, but taste amazingly delicious too. No mess, no fuss, the best finger food for the most awaited party of the year.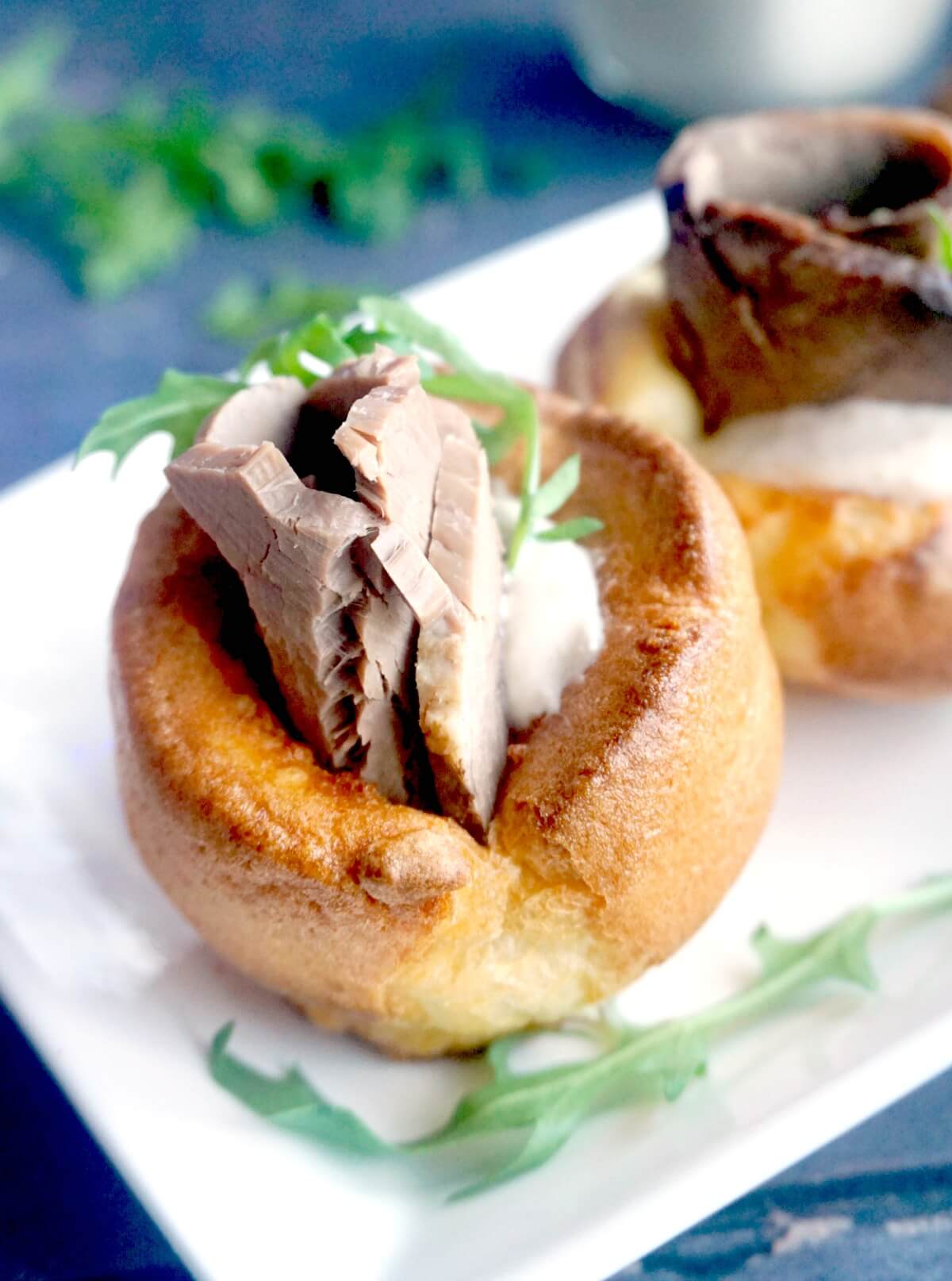 Smoked Mackerel Pâté - no need for expensive ingredients, this is so much better than any ready-made pâté that comes in a tiny jar and costs quite a bit. Best served with a nice slice of bread, toast or bruschetta.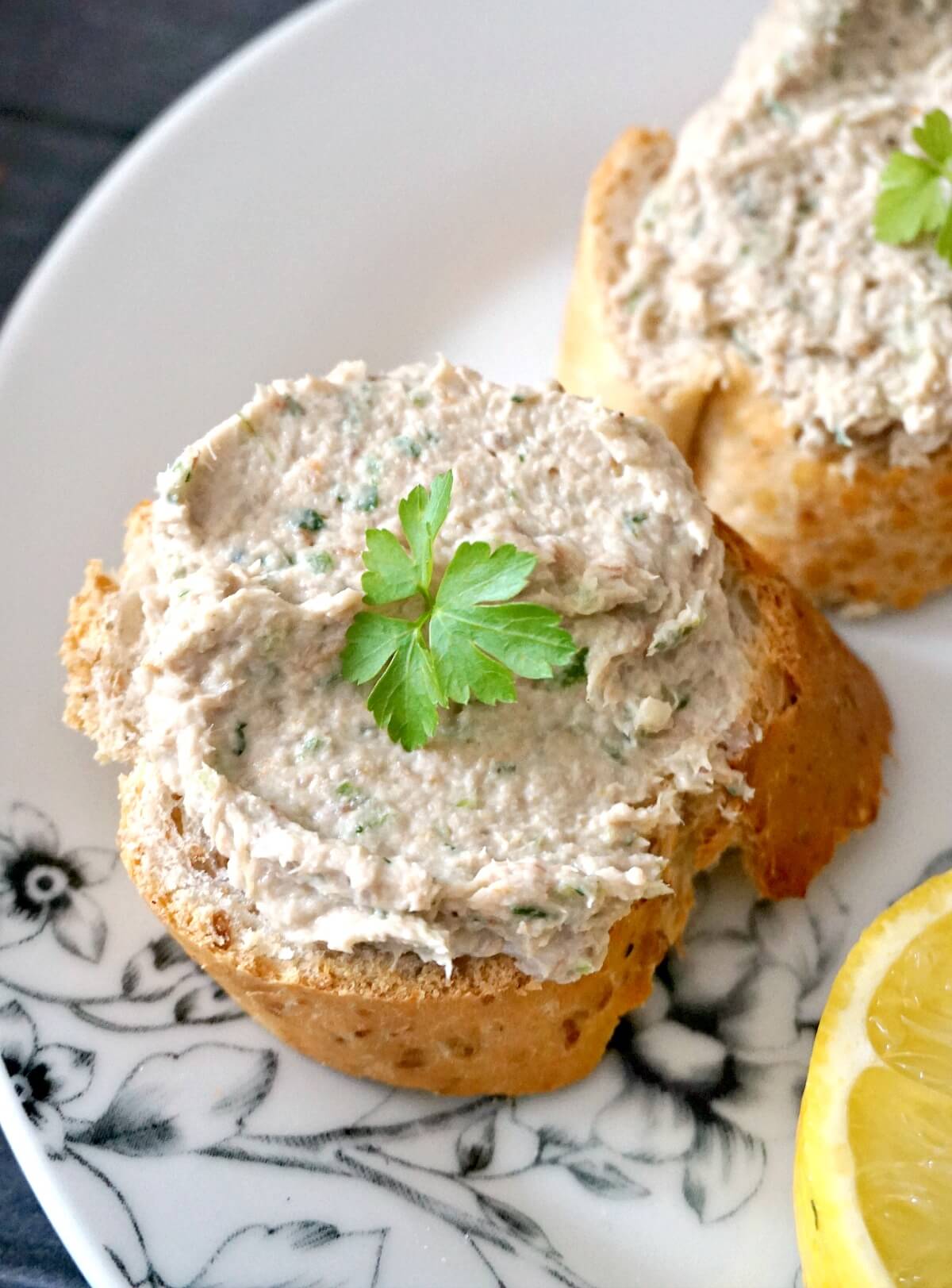 Sandwich Cake Recipe - inspired by the Swedish Smorgastarta, this beautifully presented layered sandwich cake looks as good as it tastes.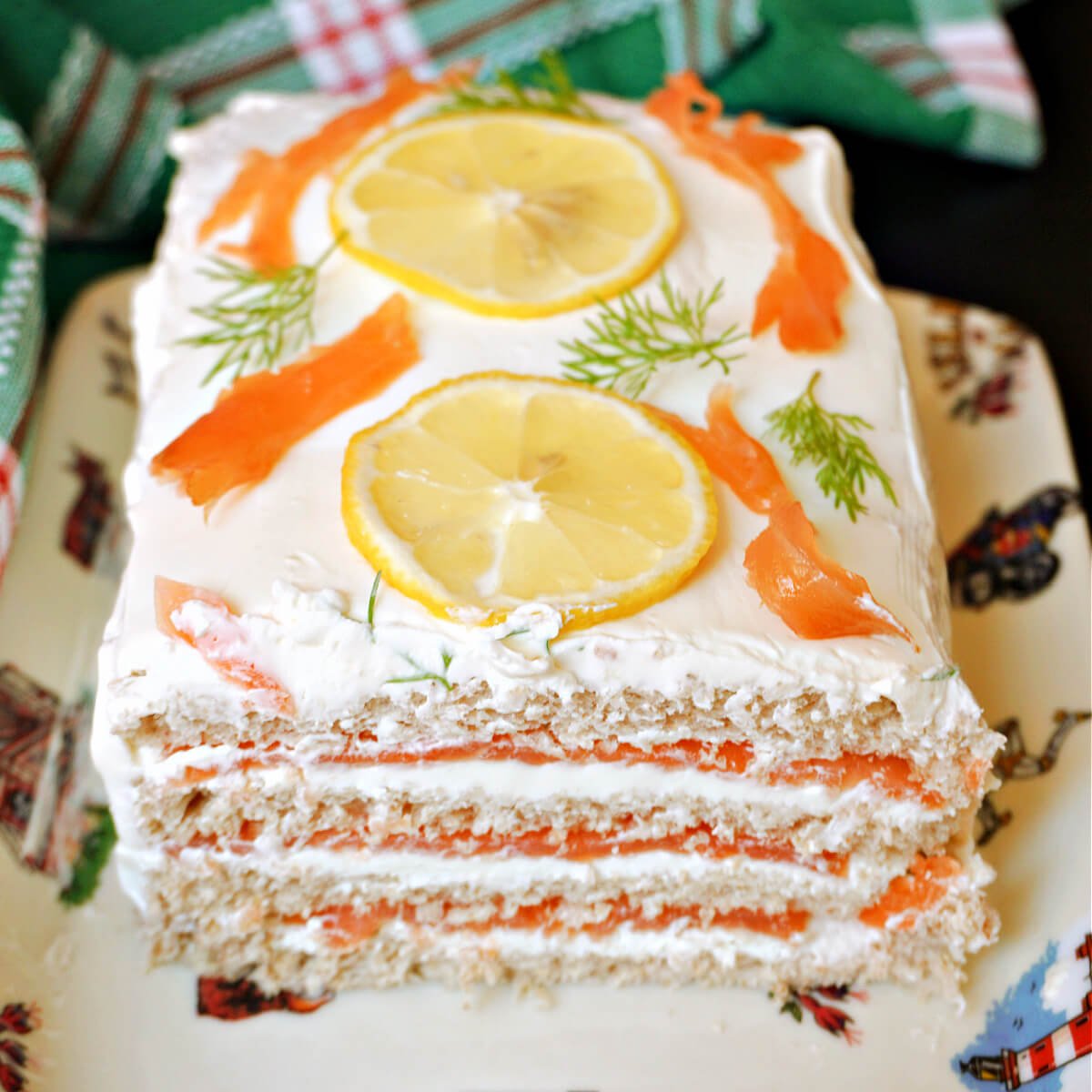 Mini Quiches - made with shortcrust pastry, eggs, milk and 3 delicious fillings: bacon and caramelised onions, cheese and mushrooms, and cheese and chives – a spectacular appetizer for every occasion.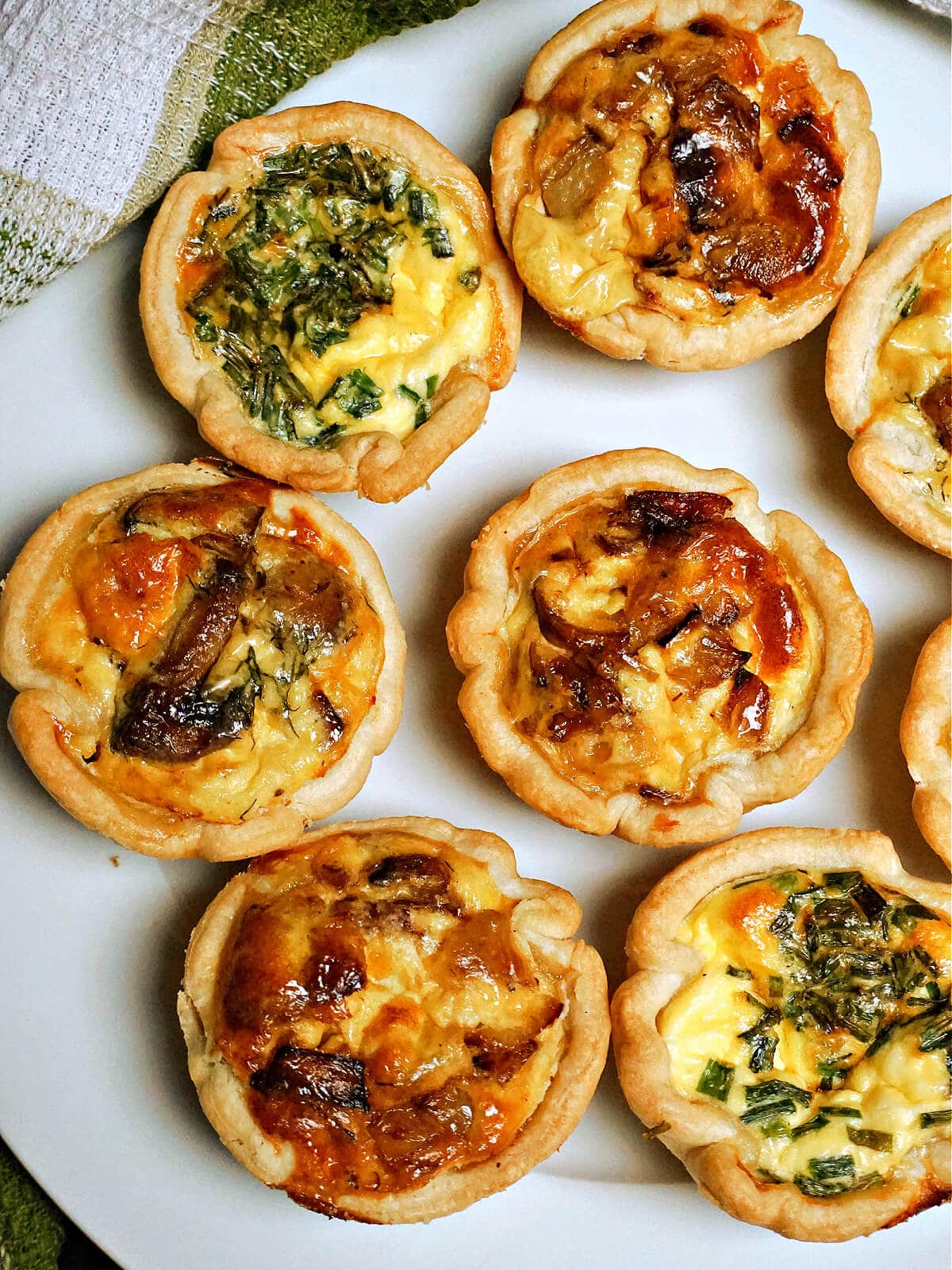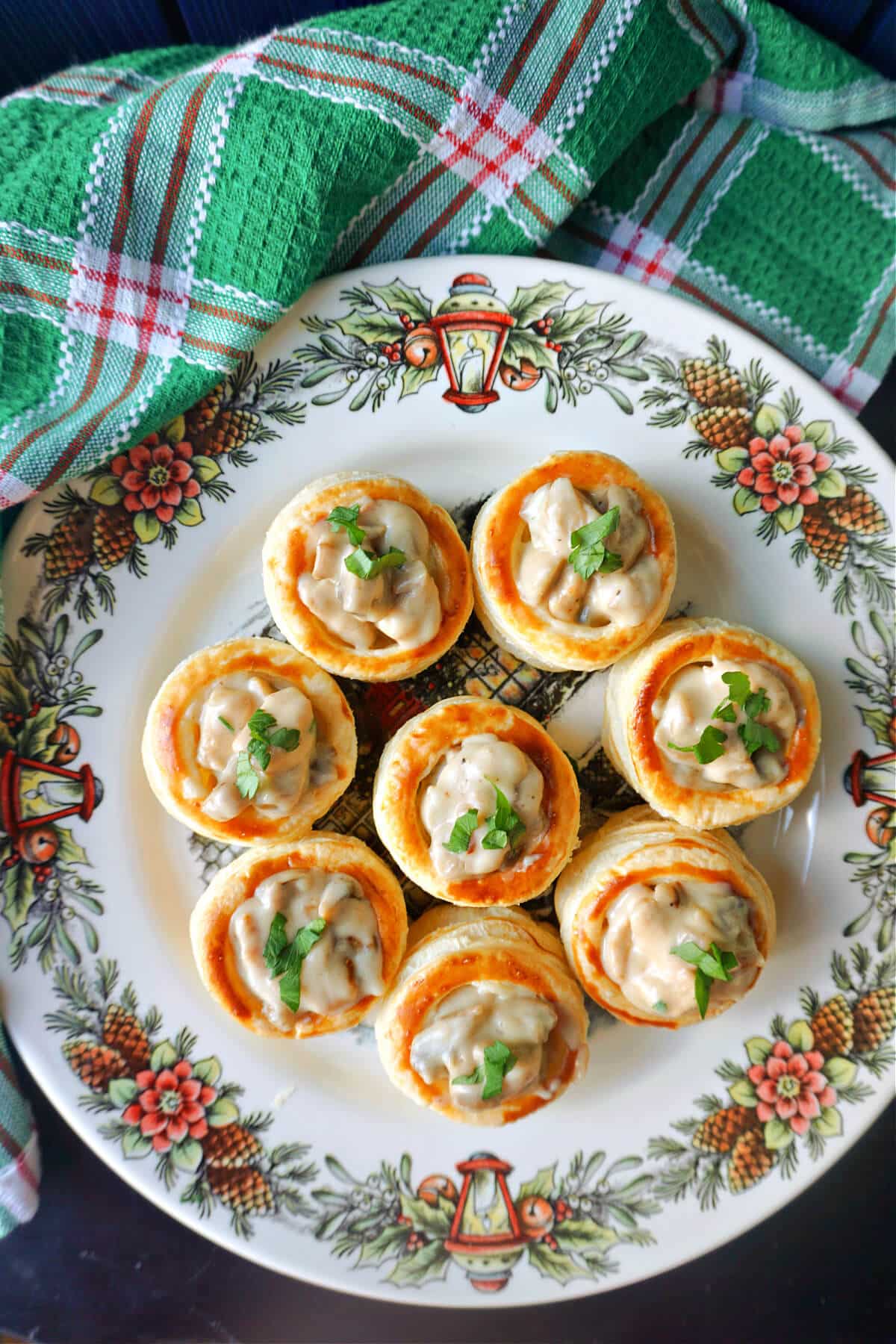 Loaded Ground Pork Nachos - these nachos are not only insanely delicious, but healthy too. Bake in the oven for 5-10 minutes so that the cheese can melt nicely, and you get the best starter ever.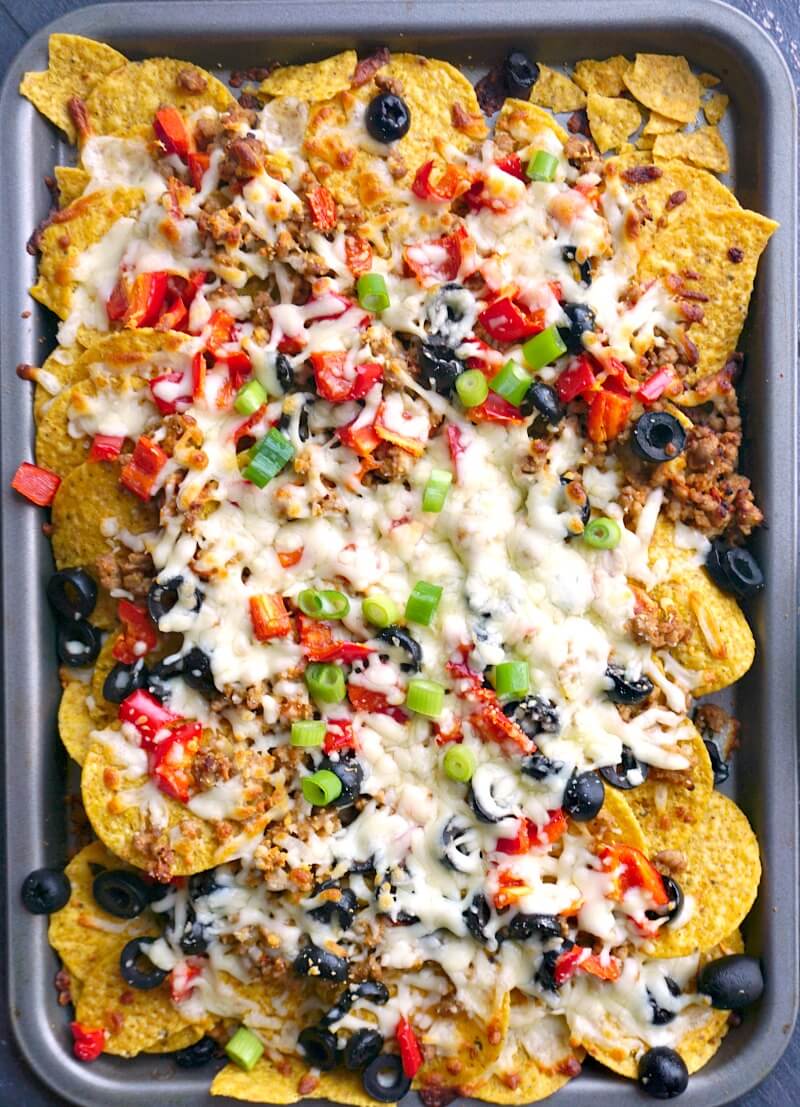 Cheese Twists Recipe (From Scratch) - or Cheese Straws, made from scratch with a few simple ingredients, deliciously golden and divinely cheesy tasting. The best party food for absolutely every occasion. No need to buy the ready-made ones, these cheese twists are the best!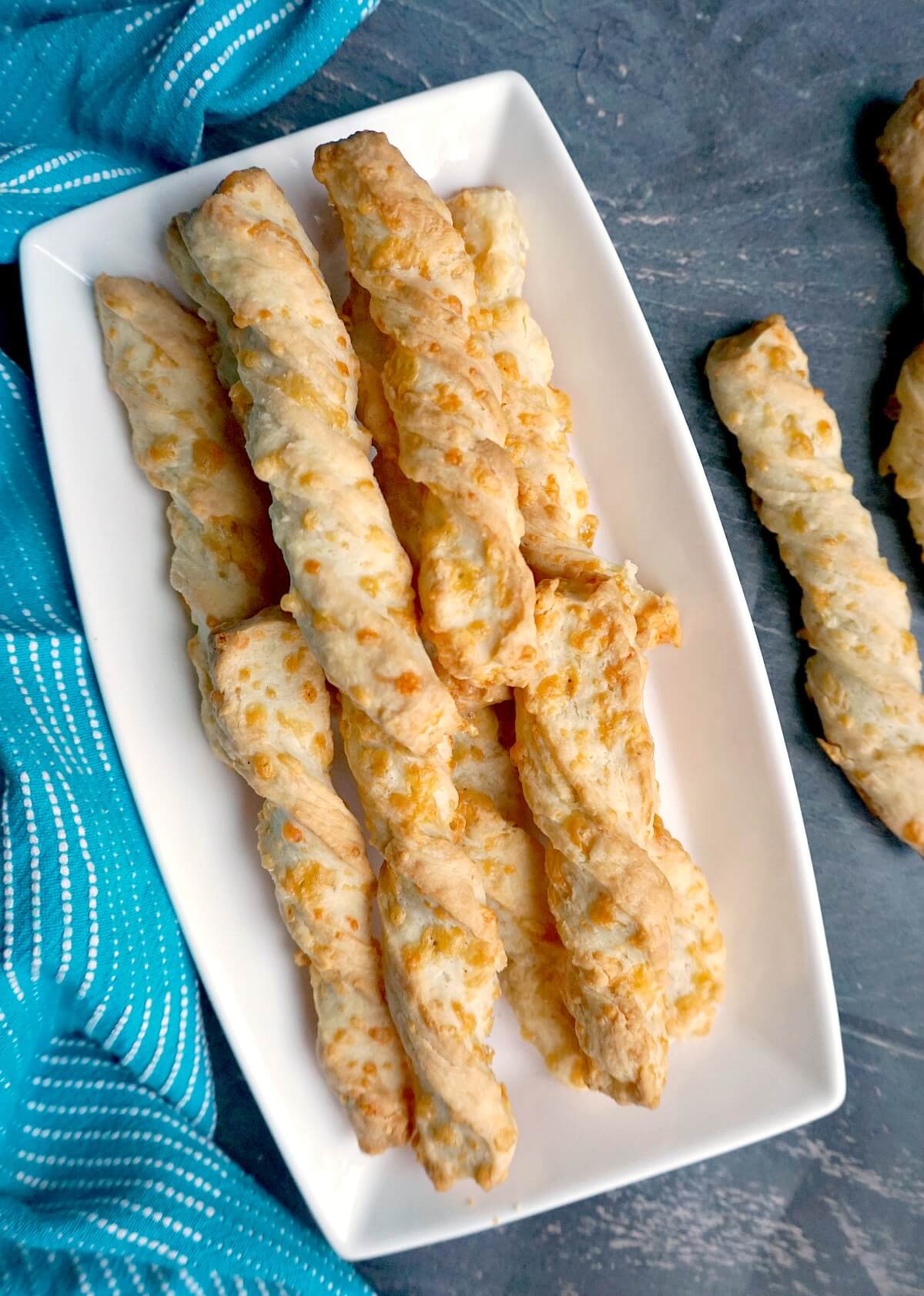 Classic Prawn Cocktail - a ridiculously easy recipe to whip up, this is always a great crowd-pleaser appetizer that absolutely everyone loves.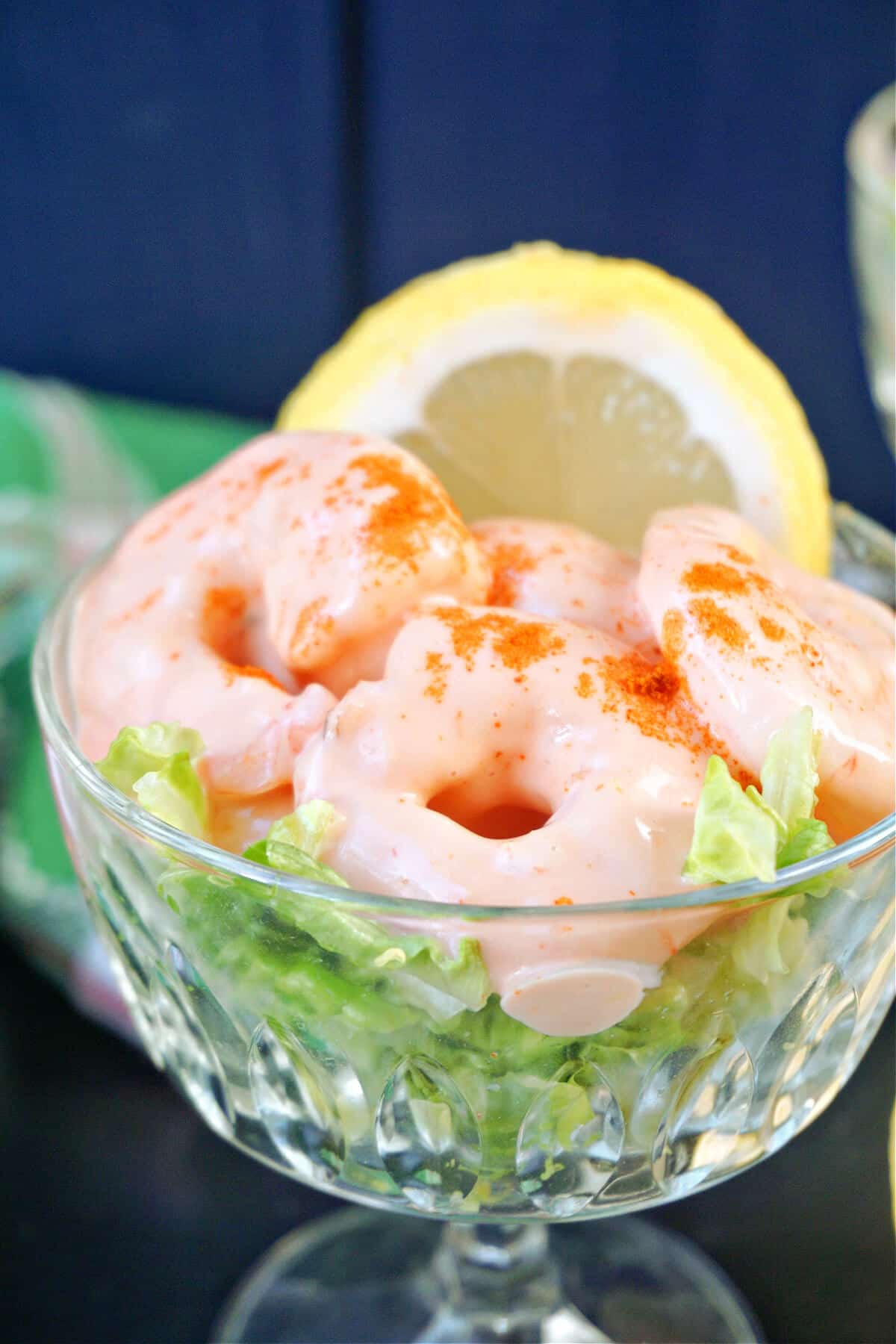 Smoked Salmon Blini Canapes

- the perfect party food for your New Year's Eve. Delicious homemade blinis topped with silky cream, cucumber, smoked salmon and a touch of lemon; can't think of a better appetizer for such a big party. And they cost a lot less than the store-bought version.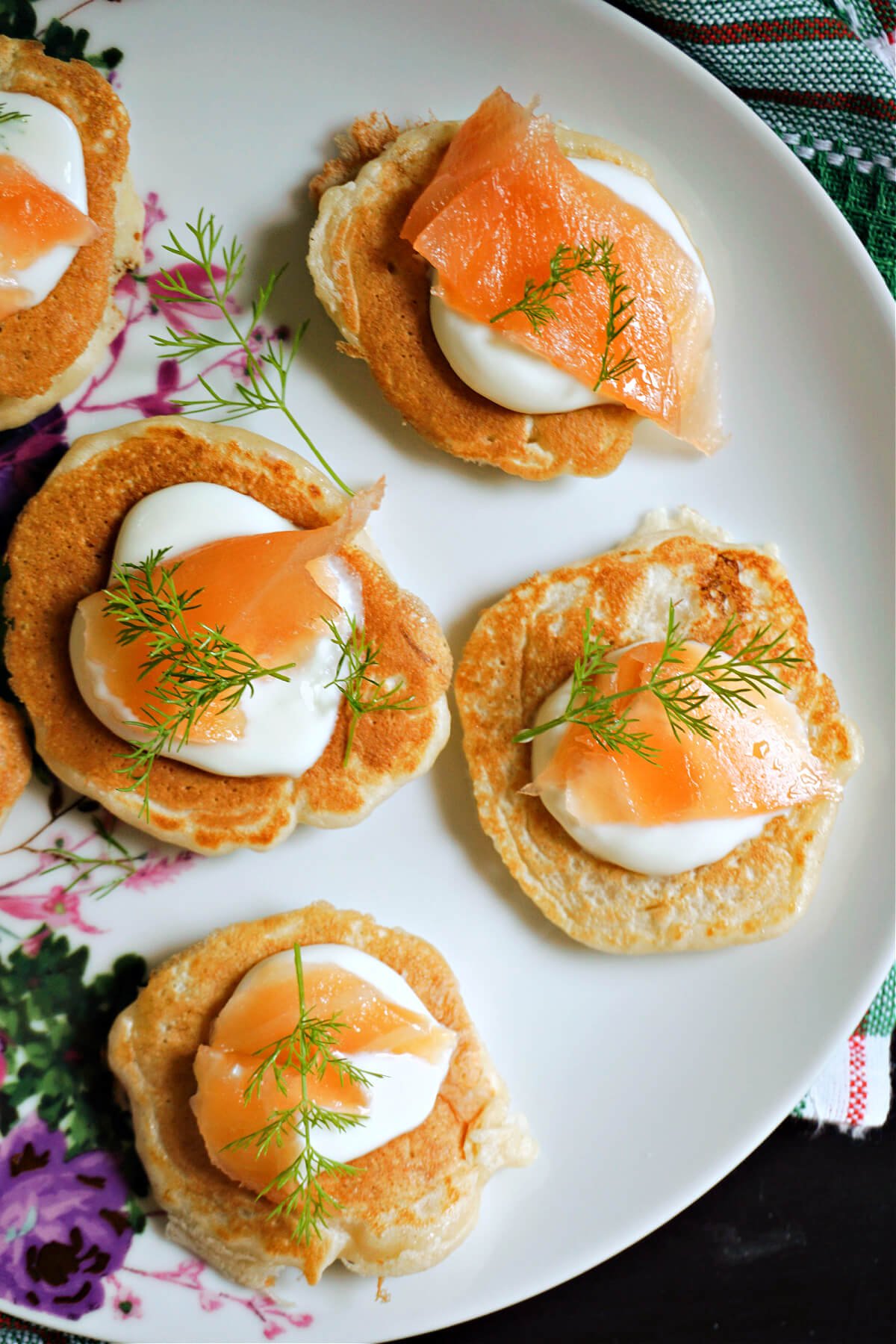 Mini Pizzas - baked in a muffin tin, an easy recipe that can make a great party food for every occasion. The pizzas are topped with pepperoni, mozzarella cheese and tomato sauce, and can be easily tweaked to one's liking.
Chicken Kiev Balls - a great variation of the classic Kiev recipe, these delicious bites are super easy to make with a few simple ingredients.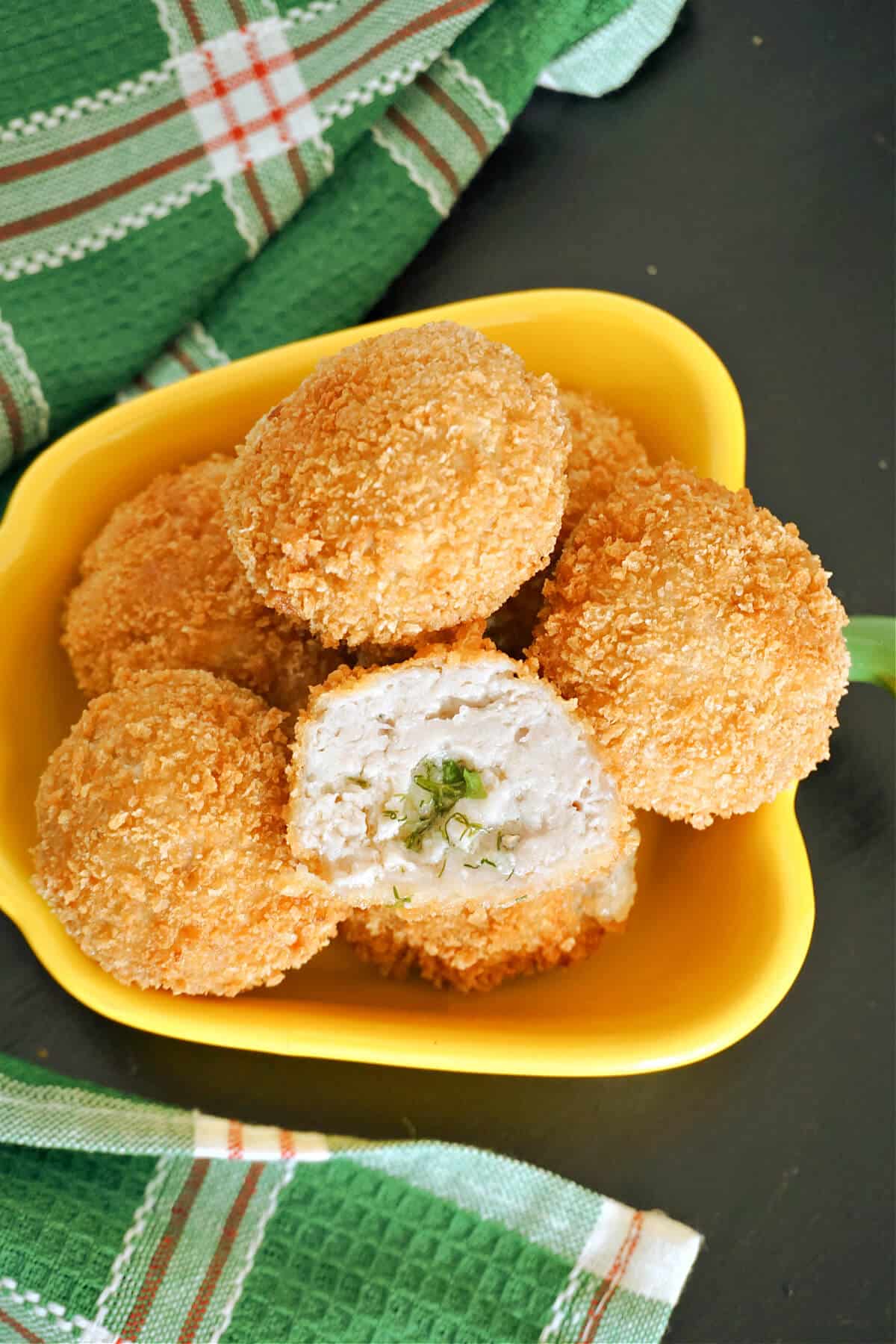 Breaded Scampi (Best Langoustine Recipe) - a delicious homemade seafood starter that is perfect for every occasion. Langoustine tails coated with flour, eggs and breadcrumbs, then deep fried until golden, what a treat they are! Quick and easy, the best way to cook langoustines.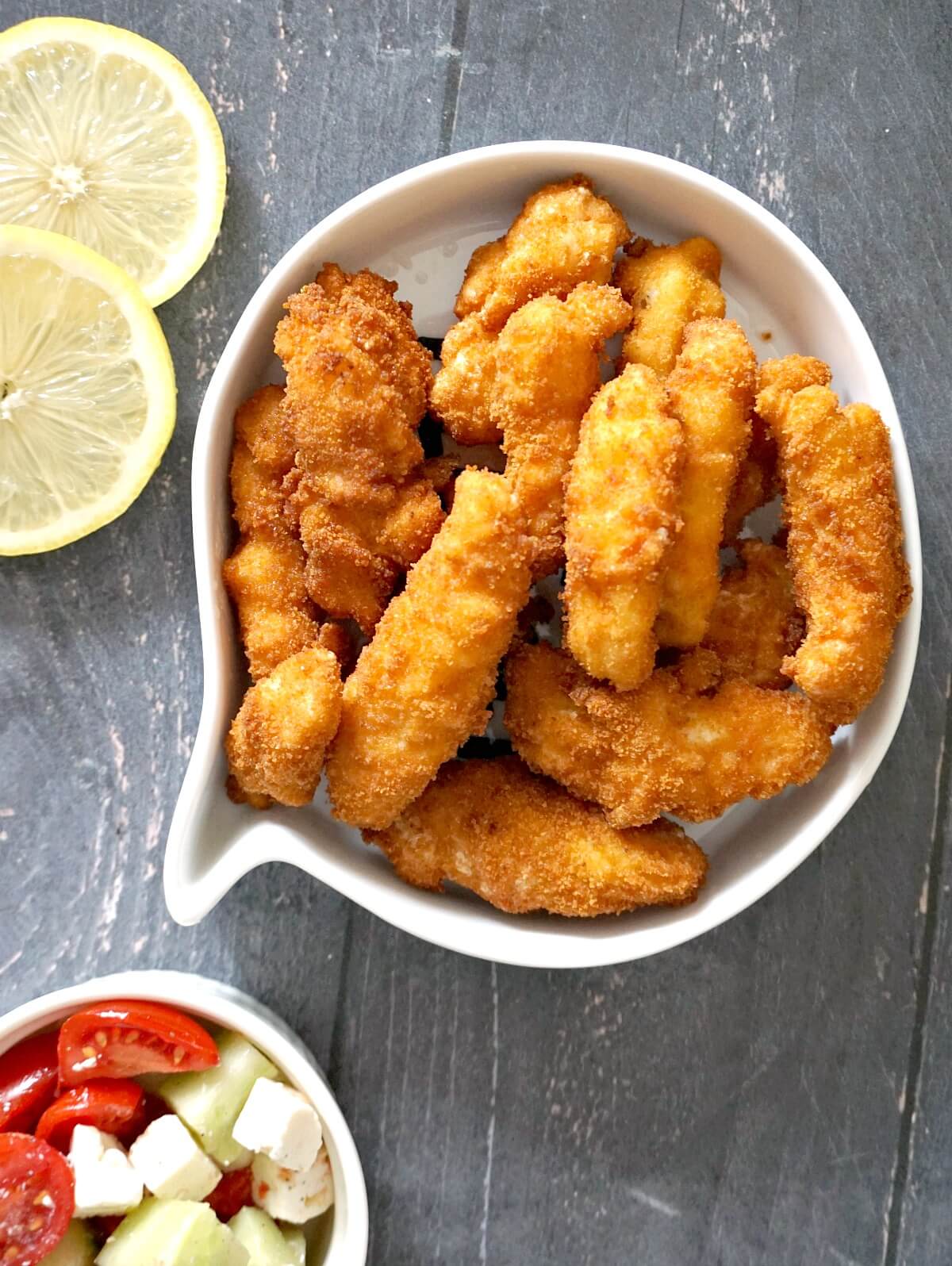 Potted Shrimp - made with cooked shrimp, and flavoured with garlic, lemon juice, spring onions, fresh parsley and dill, the shrimp is then covered with melted butter which sets beautifully to create the most delicious dish you can possibly get.
Italian Tomato Bruschetta - a posh and tasty Italian starter for any occasion. It might look simple, but it's heavenly flavourful and tasty. Fresh tomatoes, black olives, parmesan and basil, what a winning combination!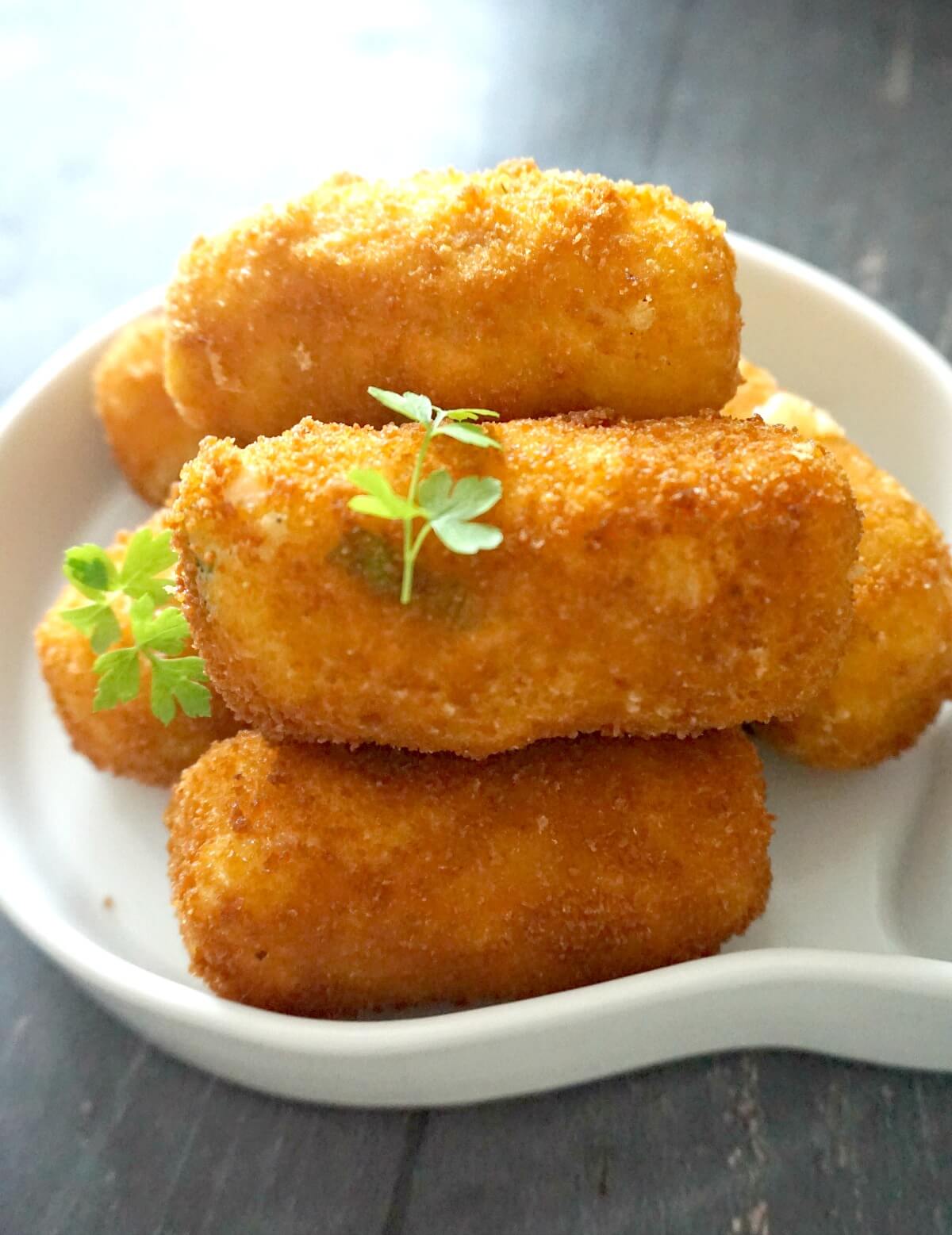 Peri-Peri Chicken Wings -

one of Nando's signature dishes, now served from the comfort of your own home. Baked chicken wings with a fantastic peri-peri marinade, nice and crispy skin, and juicy meat; I can't think of a better starter.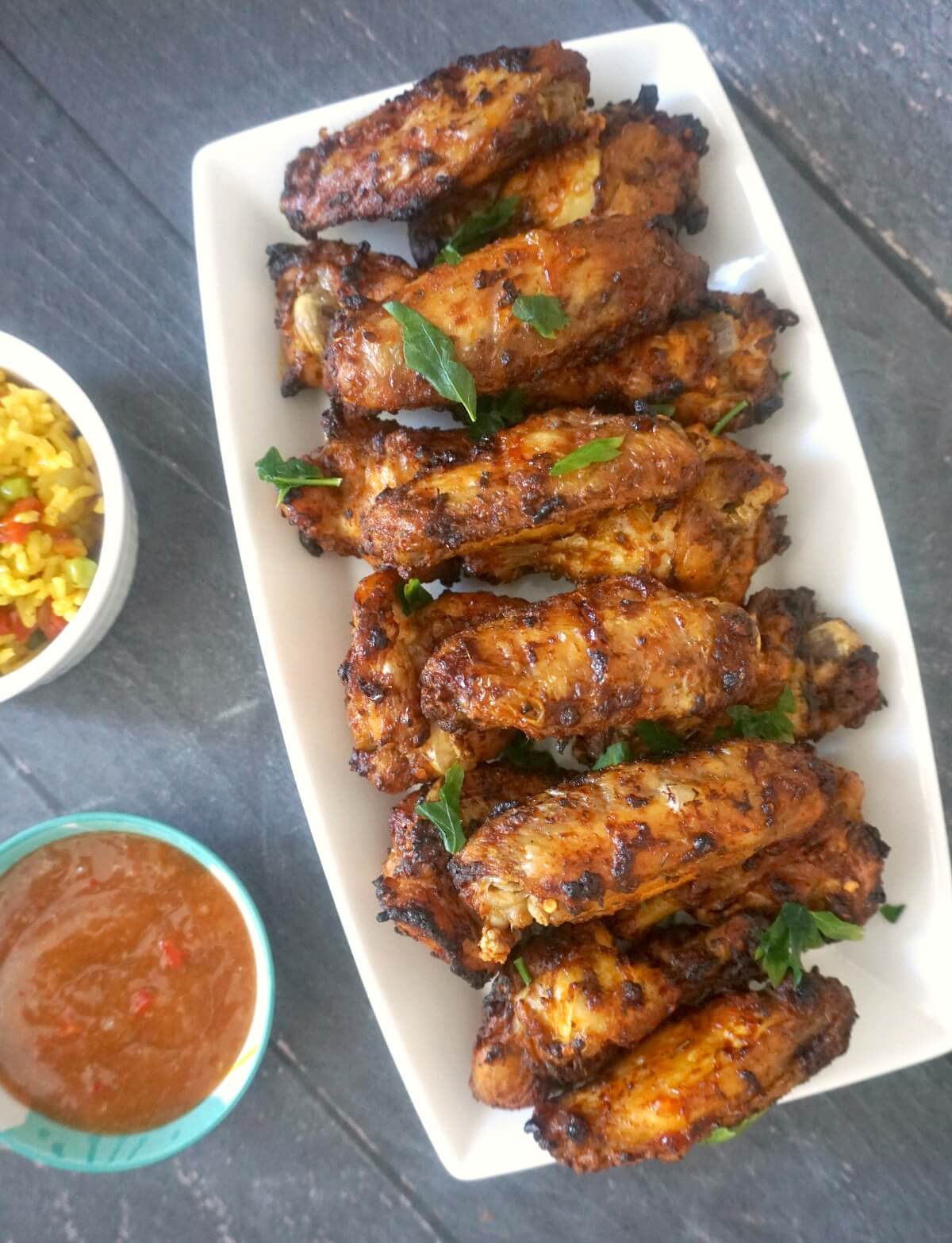 Pan-Fried Chinese Dumplings with Shrimp and Pork -

the best Asian-style dumplings. They are a fantastic appetizer for any party, and can be ready in about 15-20 minutes. And bonus point, they taste exactly like the ones served in a Chinese restaurant.
Smoked Salmon Pâté Appetizers- if you like smoked salmon, you will love these delicate appetizers. They are incredibly tasty, and super easy to make. No one will believe that the smoked salmon pâté is made from scratch at home. It is made only with fresh ingredients, and can be prepared quickly just before the party.
Popcorn Chicken Recipe - beautifully golden-brown and so crispy on the outside, but juicy on the inside, these fried chicken bites can rival the famous KFC popcorn chicken.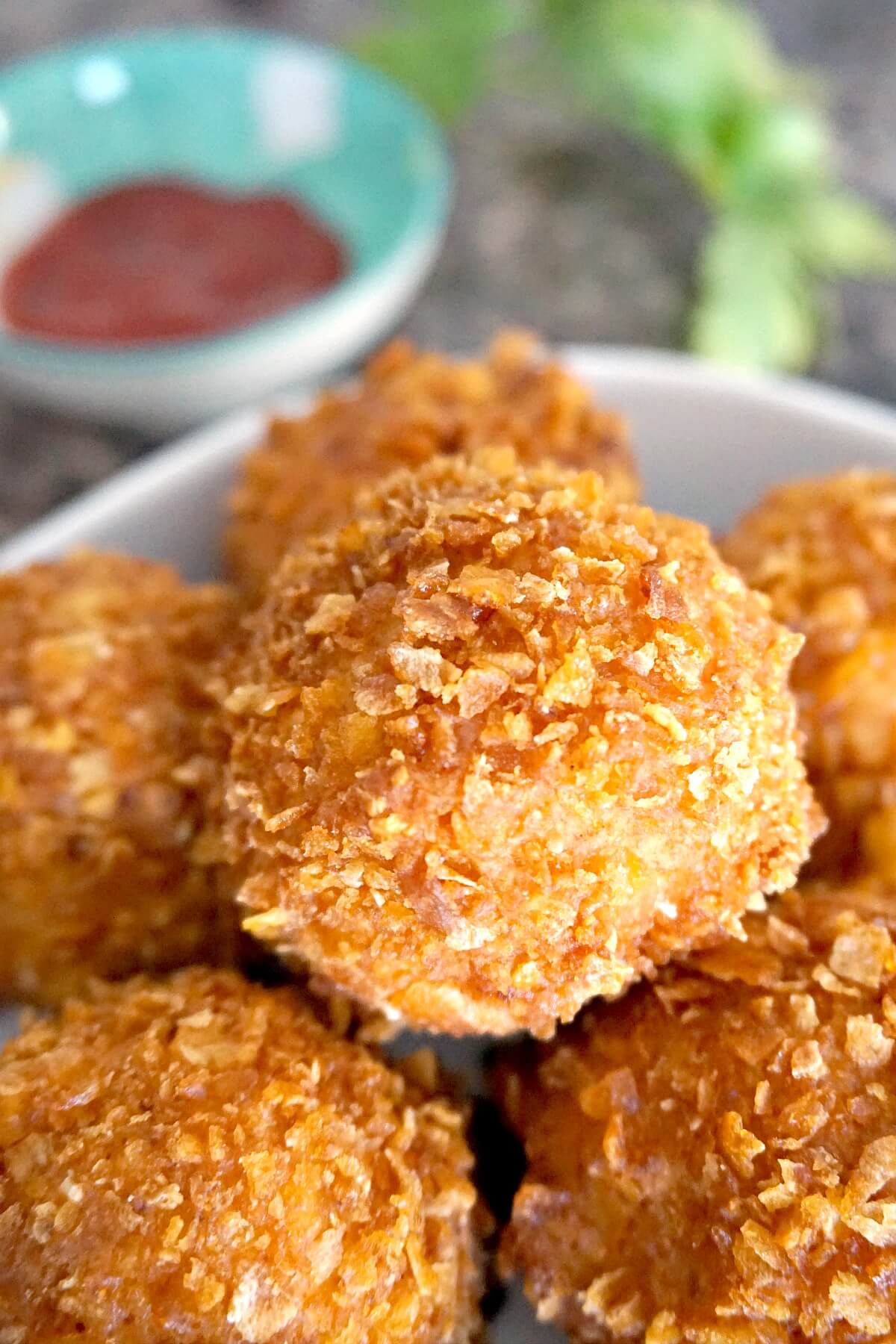 Homemade Cheese Crackers - with ricotta and cheddar cheese, a delicious savoury snack with only 4 ingredients that will be a big hit at any party. And no nasty ingredients added at all.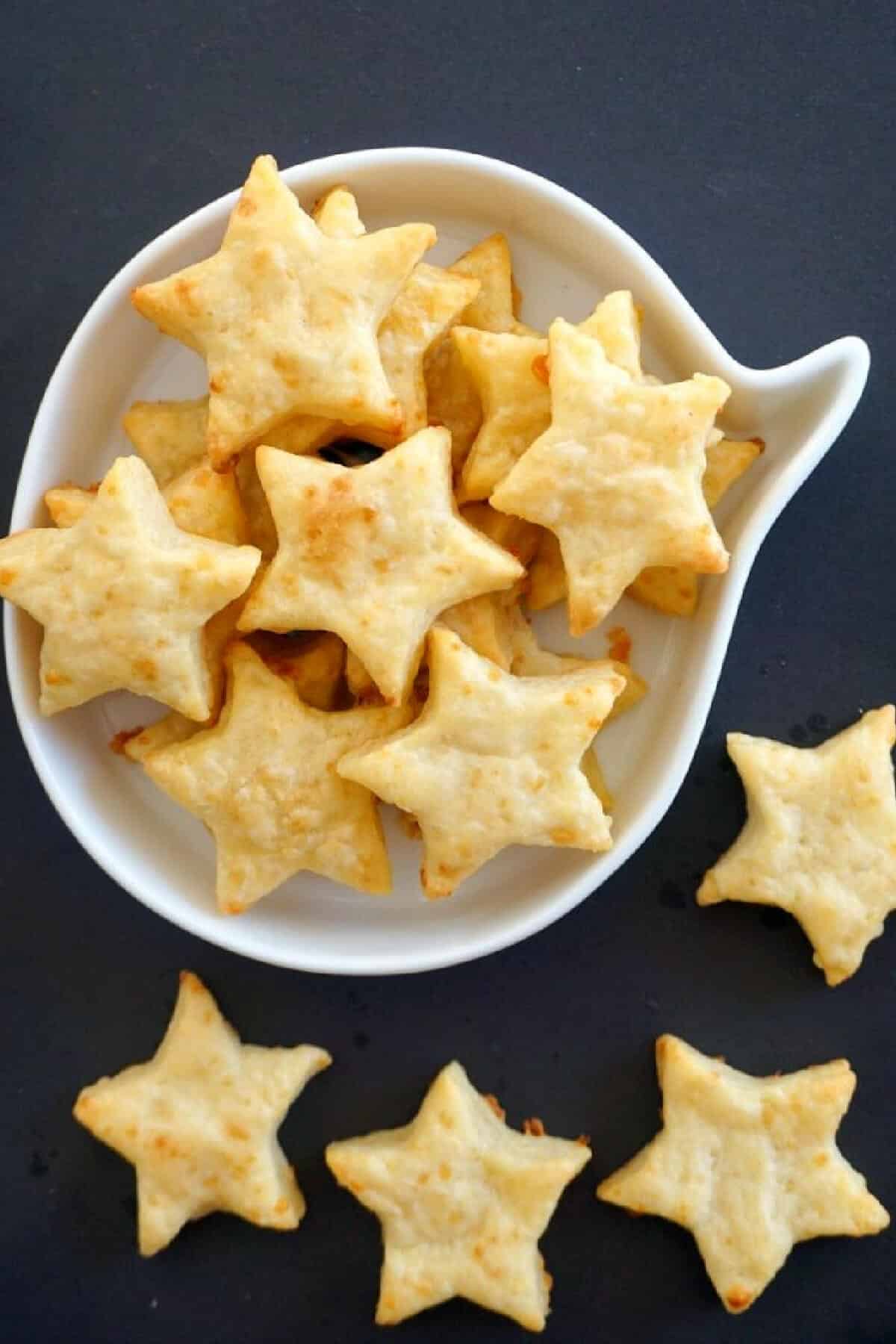 Extra Crispy Baked Chicken Wings - the perfect finger food for the most important party of the year. A lot healthier than the fried ones, these wings are absolutely delicious.They are perfect to feed a crowd, and can be made just before the party, to be enjoyed with any sauce you like.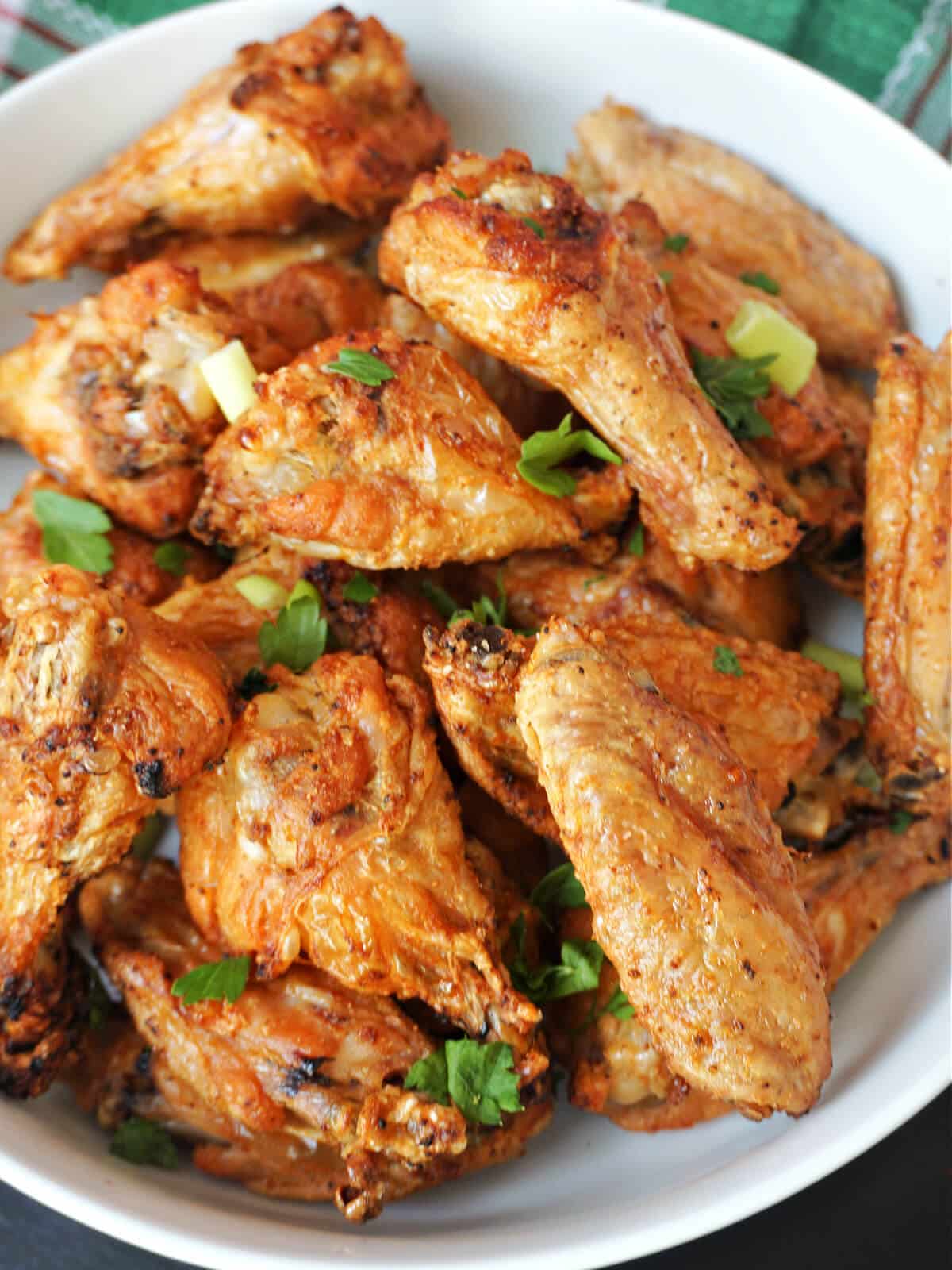 Simple Deviled Eggs

- they might be easy to make, but they are fail-proof and sure to impress anyone at the party. The classic appetizers are definitely one of my favourite party finger food. Perfect for any occasion, all year round.
Homemade Chicken Liver Pâté- a delicious cold appetizer to feed a crowd. It has a smooth, creamy texture and it goes very well with any kind of bread, crackers, breadsticks and more. My homemade version has no alcohol in it, and can be enjoyed by everyone.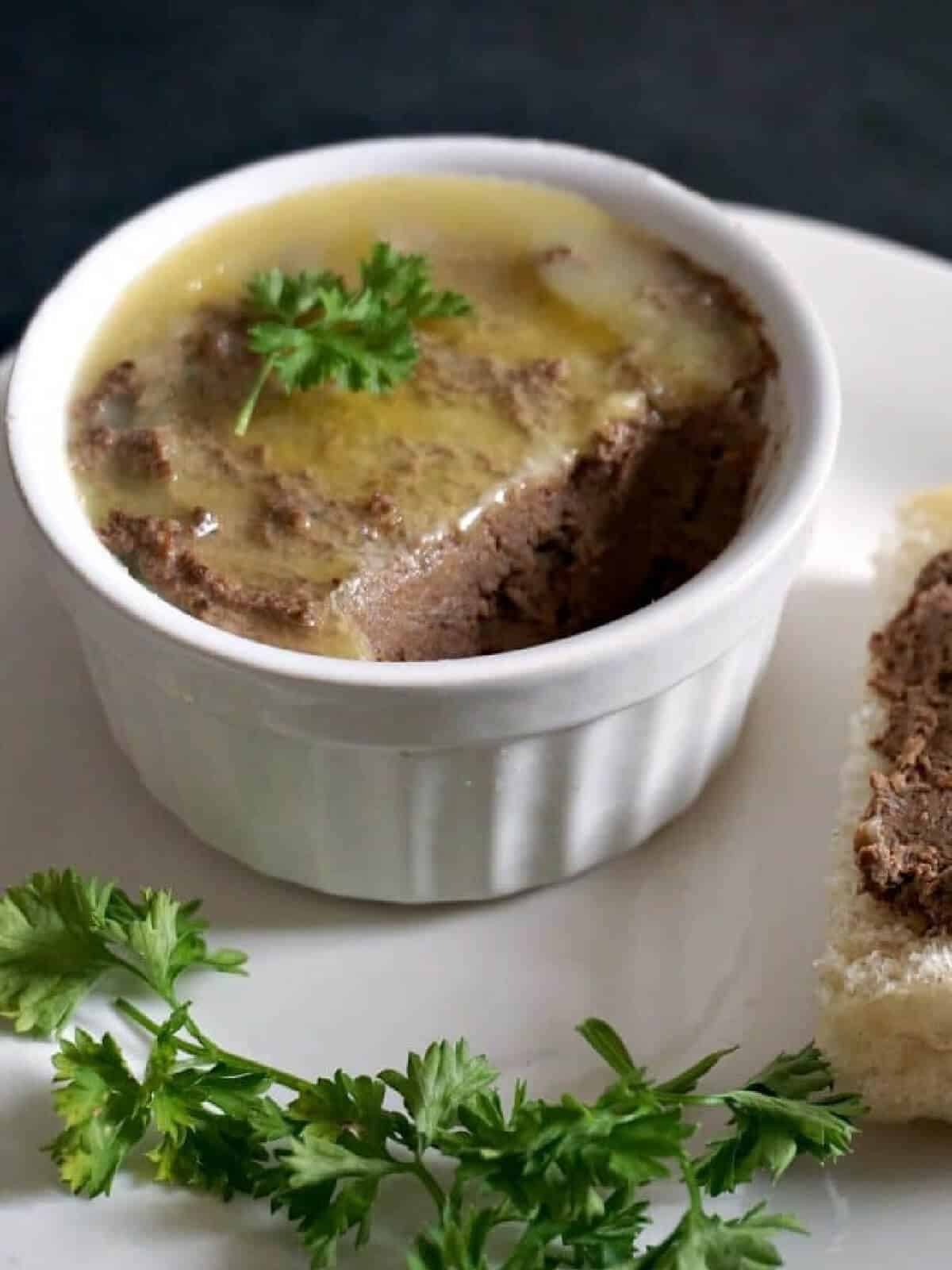 Spanakopita Triangles

- a superb Greek appetizer that even spinach haters will adore. Delicious either warm or cold, they will go down a treat with every single guest. They made the perfect finger food for your New Year's Eve party, so why not give them a try?
Puff Pastry Pinwheels with Ham and Cheese - Easy to make, with a delicate smoky flavour, these bites will not last long on the plate. Make sure you grab one before they are gone! Plus, they are ridiculously easy to make, and they use only a few simple ingredients that are also cheap.
Grilled Chicken Satay

- an Asian-inspired appetizer that bursts with amazing flavours. The peanut butter sauce is finger-licking good, and taste like heaven. Why settle for the not-so-tasty store version, when you can make your own fabulous chicken skewers at home!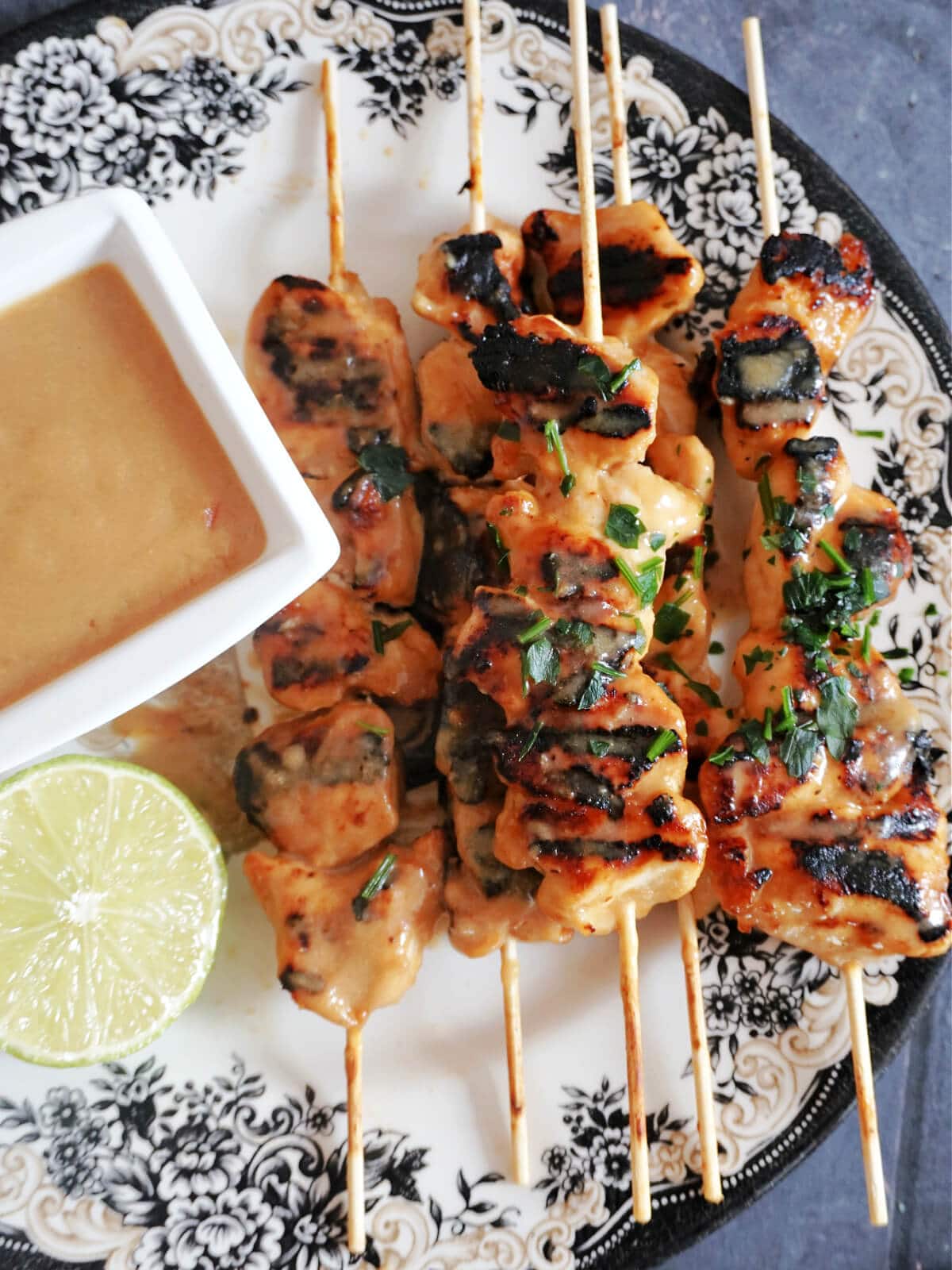 Easy Shrimp Tempura Roll (Homemade Sushi)

- or the best homemade sushi. Quick and easy to make, and as tasty as the real deal. These low-calorie bites are the perfect party food for any occasion. And bonus point, you can choose what ingredients go into them, so you know you have the bites that you best like.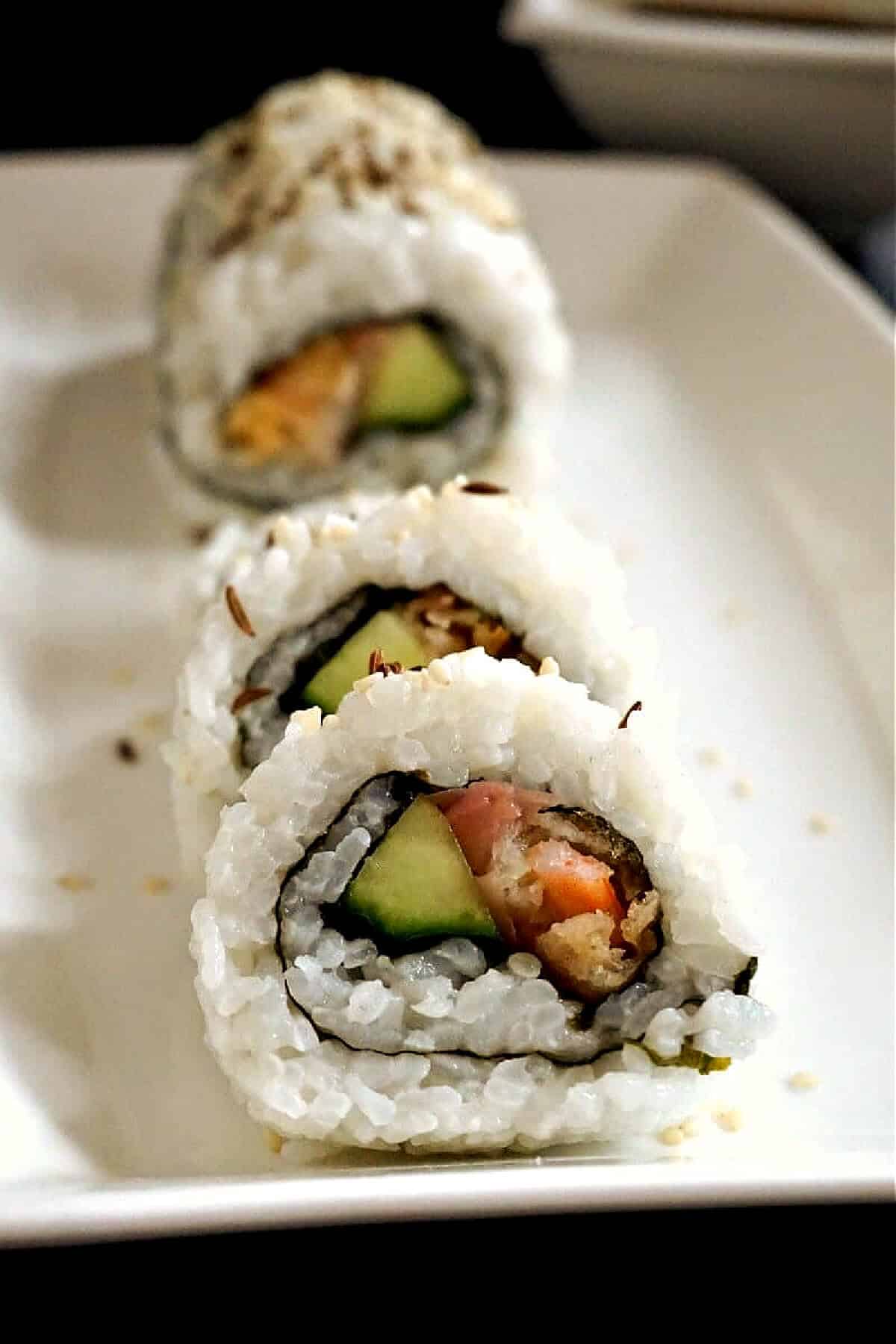 Leftover Mashed Potato Balls

- sinfully golden and crispy on the outside, but soft on the inside. These potato bites are simply delicious, and ridiculously easy to make. If you don't happen to have leftover mash, you can use ready-made one too, or make it fresh at home.
Mini Toad in the Hole Appetizers - or Mini Yorkshire Puddings with Sausages, some excellent Christmas finger food, or even some fancy New Year's Eve appetizers for a crowd. They are super easy to make, and really delicious.
Black Olive Tapenade Recipe - the ultimate party appetizer that is so quick and easy to make, but so big on flavours. The tapenade is made with black olives, anchovies, capers, dijon mustard, lemon juice and olive oil, and blended together to create a simple, but delicious dip for every occasion.Serve it with crostini or bruschetta, or just some simple toast. Ready in less than 5 minutes.
Savoury Oat Biscuits- with rosemary and caraway seeds, delicious savoury cookies that are just perfect for the cheese board. Serve them with your favourite cheese, jam, or a handful of fruit, and you can get the party started. These oat biscuits can also be enjoyed on their own as a healthy snack.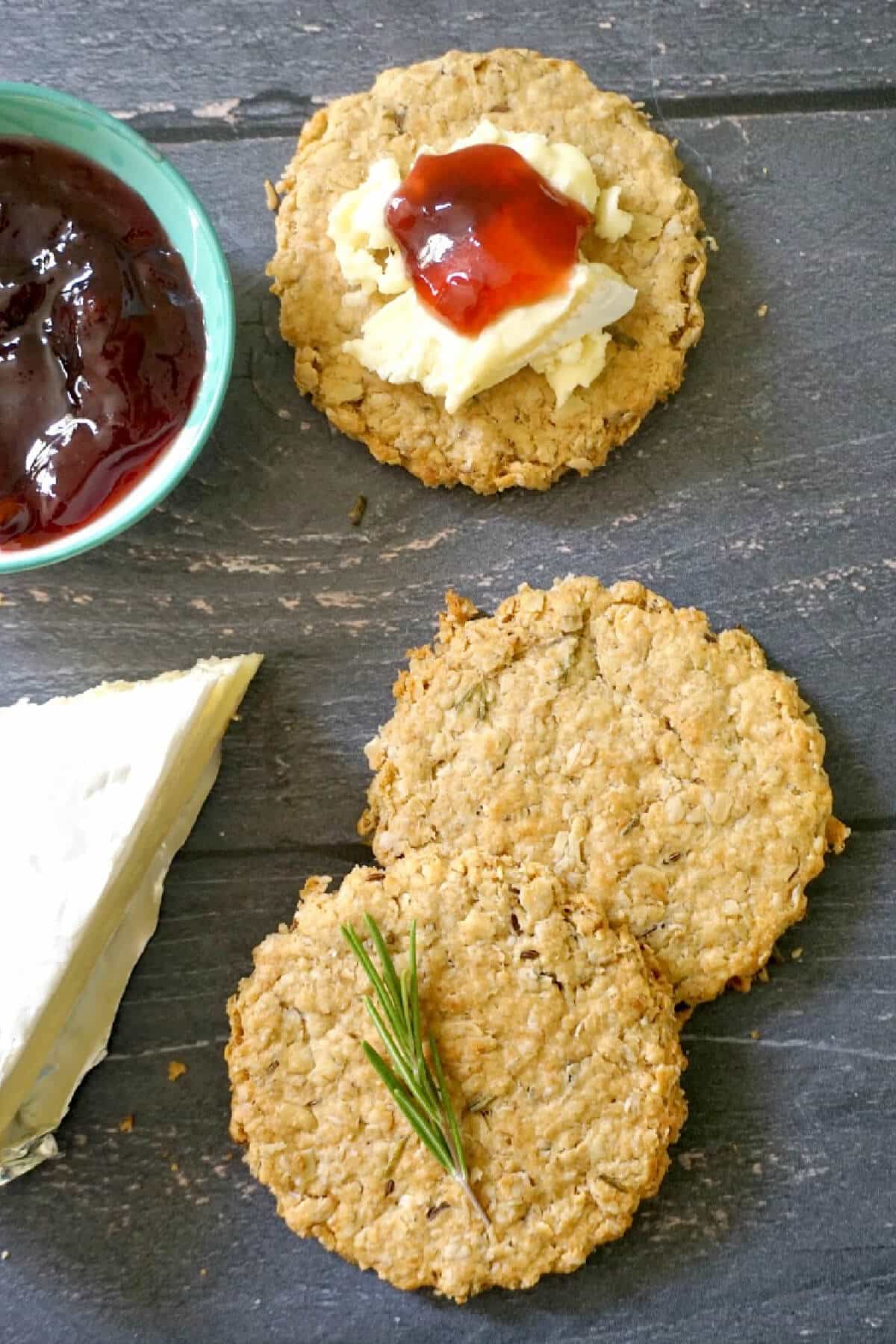 Easy Brie and Cranberry Bites- made with puff pastry and a touch of rosemary, a spectacular appetizer for your Christmas and New Year's Eve Party. Super easy to make, these canapés are the best party food for the festive season.
Spinach Pinwheels with Ricotta - a delicious afterschool snack that is ready in about 30 minutes. Super simple to make, and delicious, these pinwheels are a favourite with my family. Toddler-approved bites.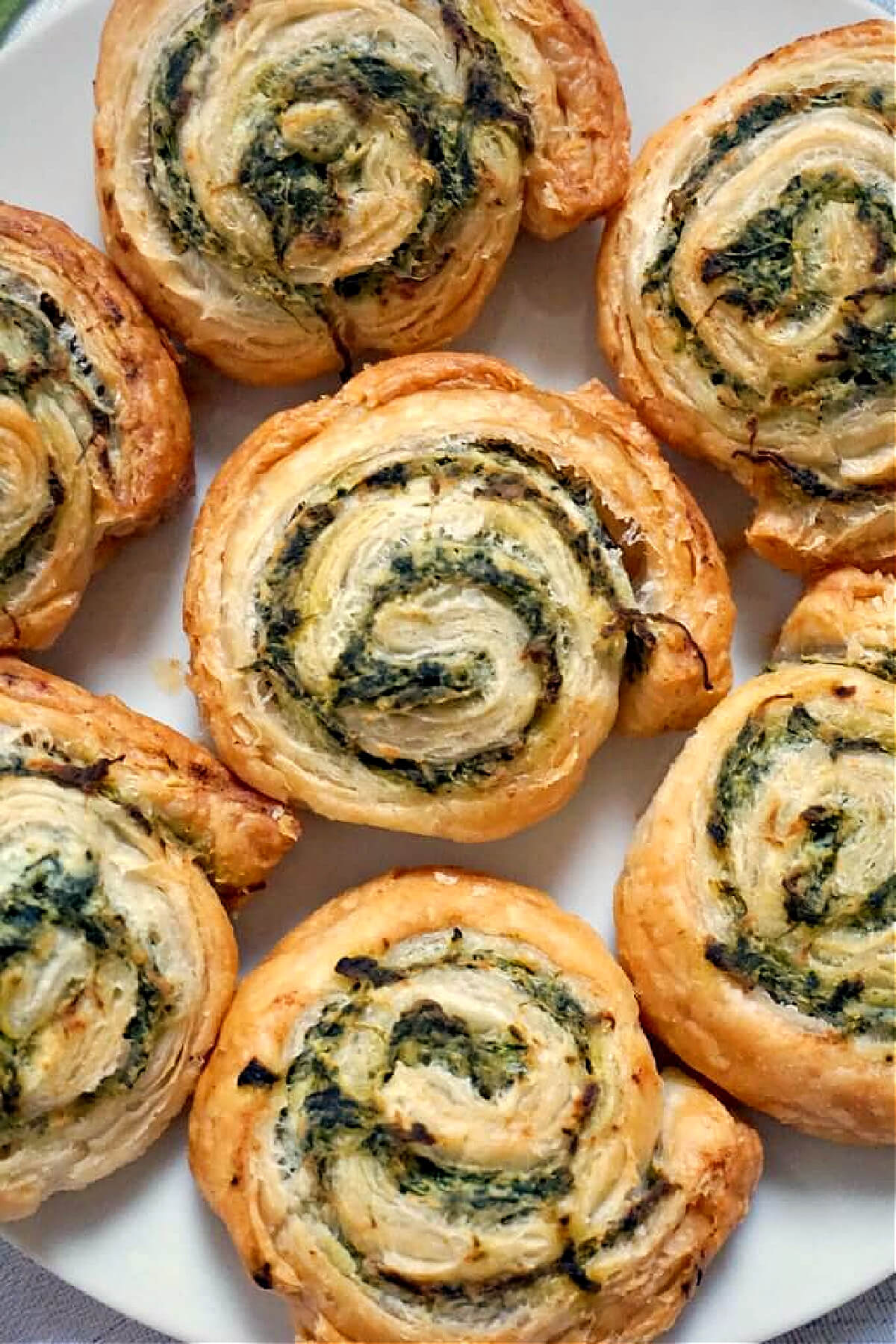 Stuffed Turkey Breast Roll- a delicious appetizer for your Thanksgiving or Christmas dinner. It's beautifully moist, and and easy to put together, and as an added bonus, it's low carb, high protein, gluten free and low in calories (only 473 calories the whole roll).
Baked Falafel with Canned Chickpeas - quick and easy to make, and so delicious too! The falafel is vegan-friendly, and low in calories, and can be served as a starter for any occasion. Or you can make it a main meal by adding it to a wrap with pickles and salad.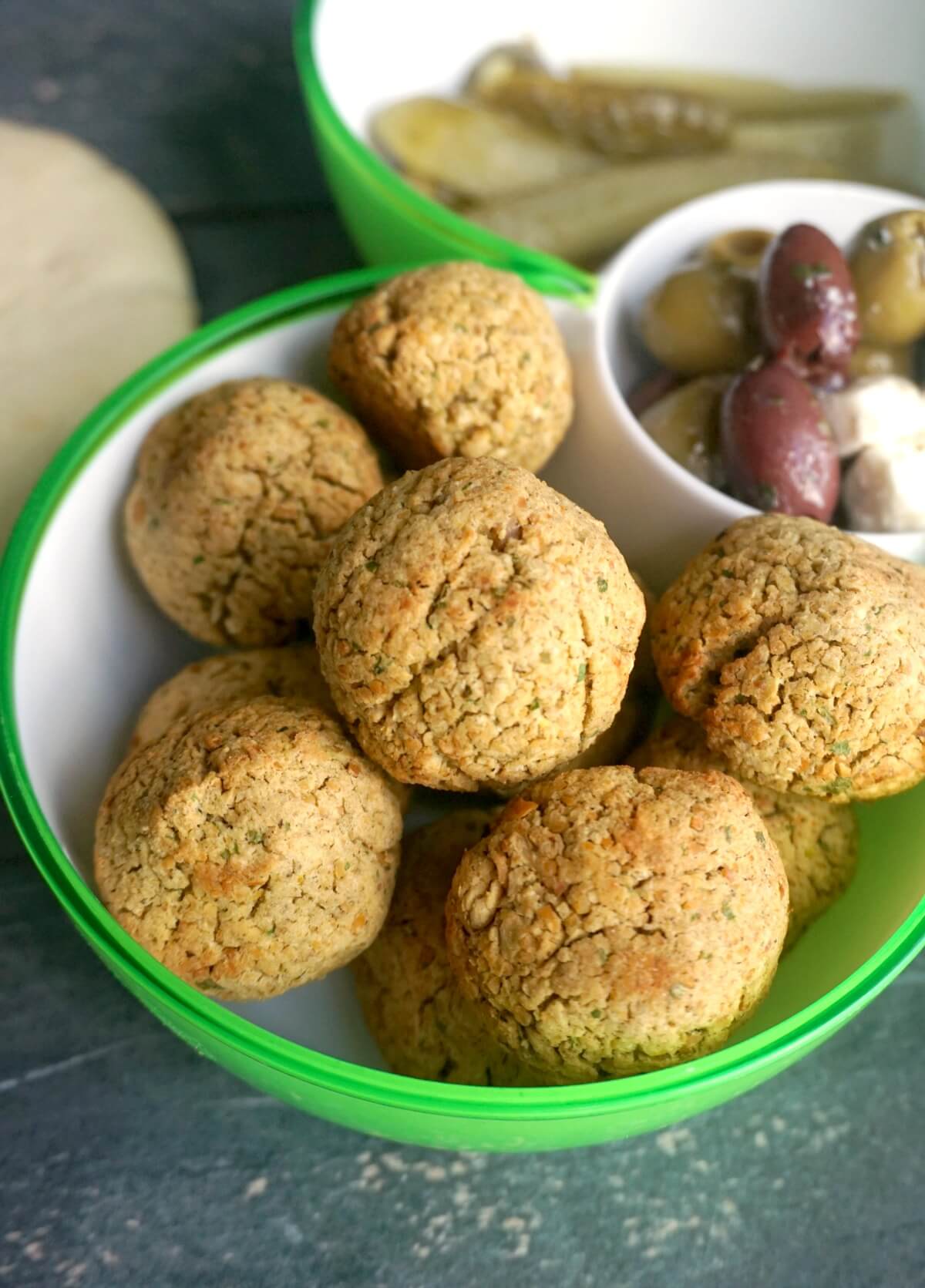 Tuna Dip - with cream cheese, spring onions, and a lemon kick. It's ready in less than 5 minutes, and can be served either with crackers, or as a spread with crostini or a simple toast. Quick, tasty, perfect for a hungry crowd.
Baked Scotch Eggs - a lighter, and healthier version of the classic British starter. It's the perfect party food, mess-free and it goes down well with little and big tummies too.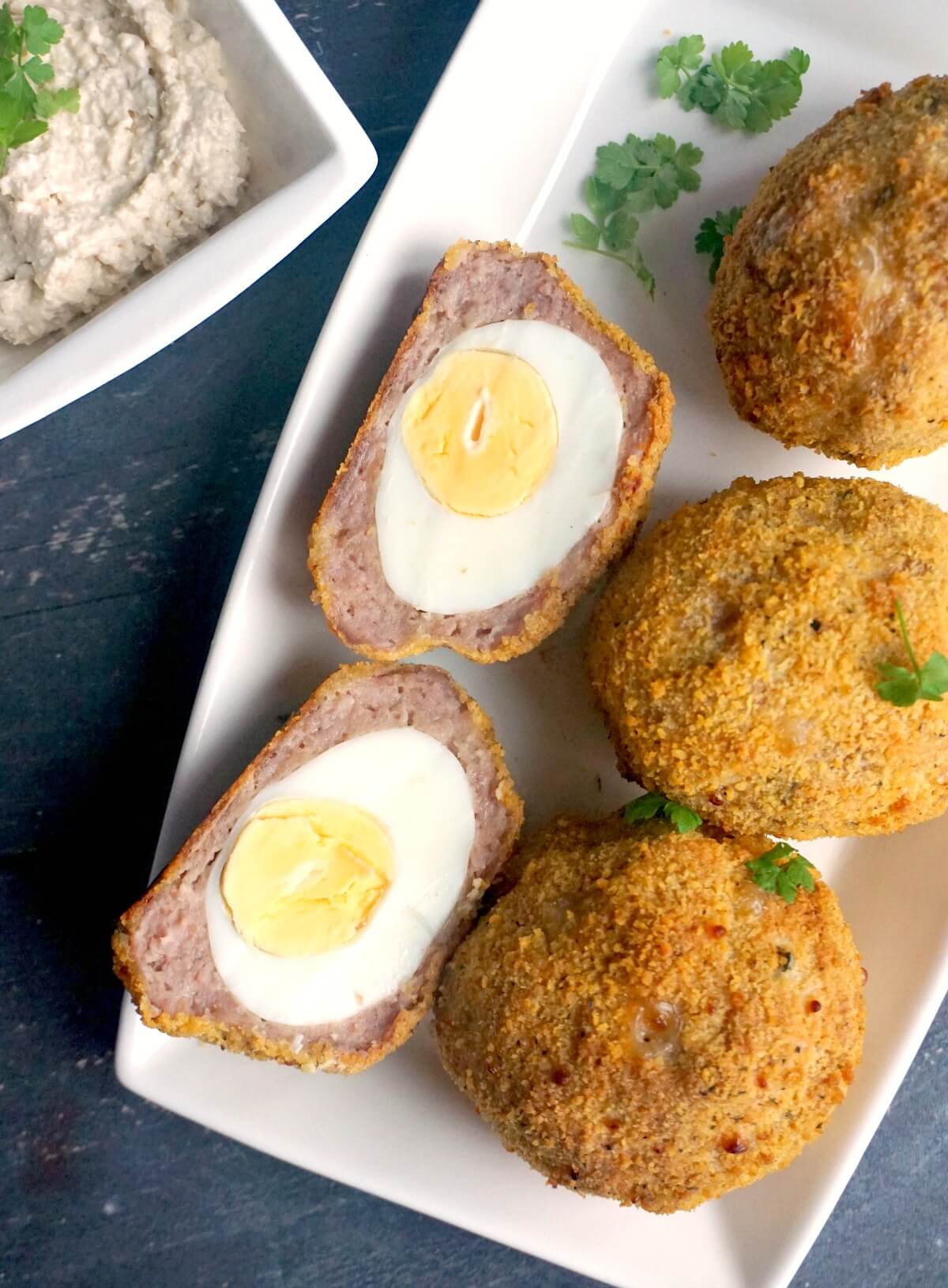 Mushroom Pate - a quick and easy homemade recipe that is bursting with fantastic flavours. It has a creamy texture and a delicious hint of garlic, and can be stored in the fridge for a good few days.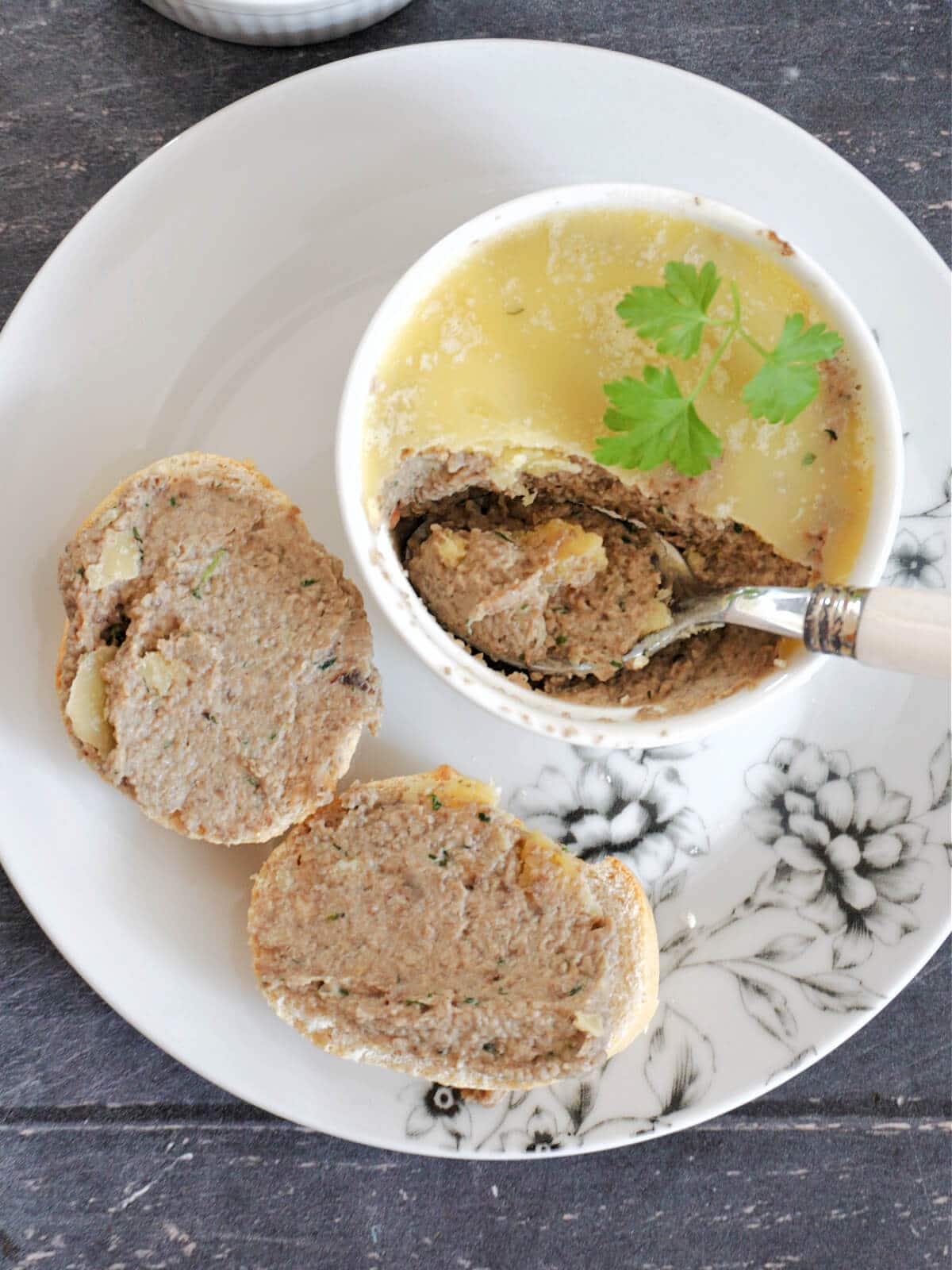 These are the appetizers I think will be the star of the New Year's Eve Party. They can be made in advance, and served cold at the party. No need to spend a fortune on food, just bring the drinks, the rest can be made at home. Enjoy the party!
If you've liked my NEW YEAR'S EVE APPETIZERS or any other recipe on the blog then don't forget to rate the recipe and let me know how you got on in the comments below, I love hearing from you! You can also FOLLOW ME on FACEBOOK, and PINTEREST to see more delicious food and what I'm getting up to.
Save