These fabulous Easter Food ideas cater for all tastes, they are extremely delicious and easy to make. From appetizers, to main courses, side dishes and desserts, there are recipes for everyone to enjoy.
Easter is fast approaching, where has the time gone? Was it not the New Year just a few days ago? I can't complain though, this is my favourite time of the year, with Spring in full bloom and lovely bright sunny days. Ah, what a joy!
It is high time we rolled up our sleeves and got the cooking and baking going, there is no time to spare.
Not quite sure how to impress your loved ones and guests on the big day? Not to worry, here are a few recipes for you to enjoy. Just click on each link to go the the original post for the full recipe.
Easter Appetizers
Painting eggs for Easter is a tradition in Romania, we just cannot imagine Easter Sunday without these lovely (usually) red eggs on the table. No need to buy egg paint though, you can easily do it at home using red onion skins.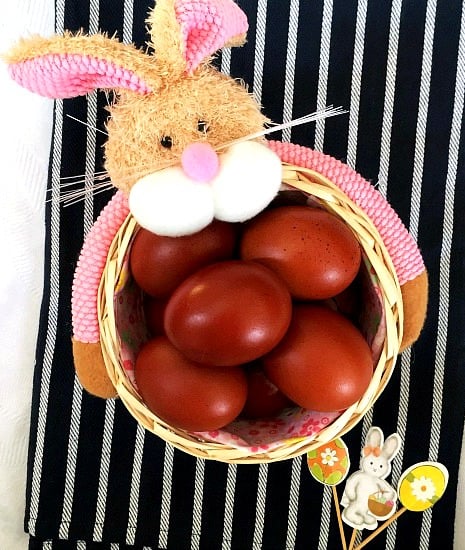 A delicious low-carb, gluten-free, high-protein, and ridiculously easy to make recipe to lick your fingers clean. Healthy, packed with amazing flavours, this meatloaf is the very best you can get.
A lovely appetizer that will make you lick your fingers clean. It might be a simple recipe, but it is so yummy! You can never go wrong with it.
Delicious and filling, bursting with amazing flavours, this is a recipe you really must give a go. Guests will love you forever for this. Plus, it's healthy, and goes amazingly well with any main dish.
Creamy Celeriac Gratin with Bacon and Leeks, a delicious low-carb side dish that screams comfort food. It's the perfect side for any roast, and makes a great choice for your Easter menu, or any other celebration.
A brilliantly healthy appetizer that even kids will love, this is such a treat before all those sugary desserts to come.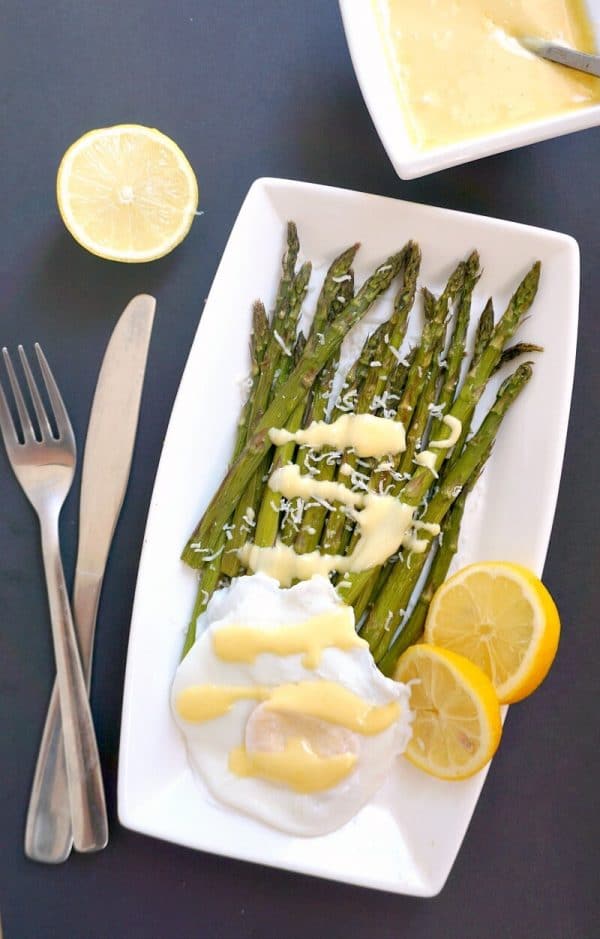 Asparagus, Mushroom and Leek Quiche, a delicious vegetarian Spring dish that uses fresh seasonal produce. It's a great Easter recipe that can be enjoyed by the whole family.
Deviled egg potato salad with salmon, dill and spring onions, a recipe to please a crowd. Great choice for Easter, or any party, picnic or family gathering. Easy to put together, gone from the plate in seconds.
Easter Main Courses
Not quite a fan of lamb? Me neither. Why not have a fantastic chicken roast instead? Those veggies are scrumptious too. And that gravy…yum
Simply delicious, a classic pie l can never have enough of. And so easy to make.
Salmon Wellington or Salmon en Croute, a gourmet dish with a festive touch. Take your dinner to the very next level, and impress your party guests this Easter with this restaurant-style salmon recipe.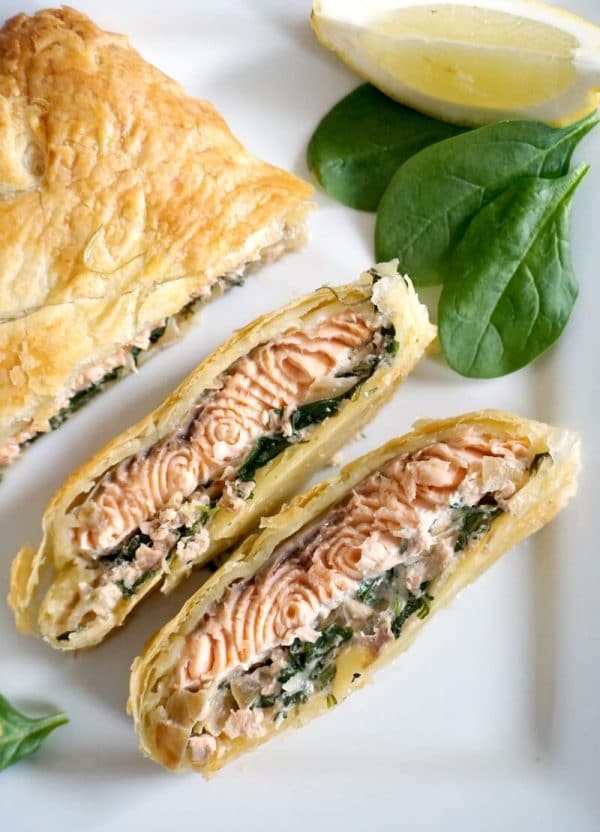 Sheet Pan Spanish Chicken with Chorizo plus lots of vegetables, a complete meal that bursts with amazing flavours. With minimum preparation you get to feed the whole family.
Slow Cooker Mushroom Chicken in Creamy Mushroom Sauce, a delicious dish that takes comfort food to a whole new level. Super easy to make, big on flavours, and a favourite with little and big tummies. A great family dinner recipe.
Easter Side Dishes
These cheesy scalloped potatoes make a delicious side dish for any roast. Very easy to make, rich and flavourful, they are a great alternative to the traditional roasted potatoes for your Easter meal.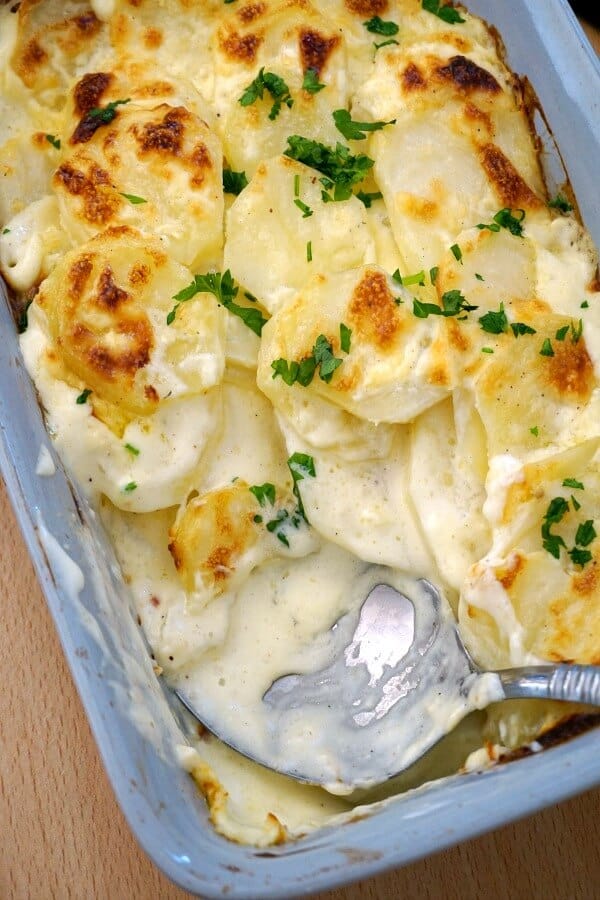 Roasted garlic rosemary potatoes, a side dish after my own heart. Are you looking for the best side dishes for your Easter meal? Well, here you have one of them.
Creamy Mashed Potatoes with Parmesan, the best side dish you could possibly ask for. Velvety, smooth, seasoned to perfection, the ideal side for your Easter roast. Comfort food at its best!
Soy Honey Glazed Baby Carrots, a delicios side dish that is ready in about 15 minutes. It goes wonderfully well with any roast, and will surely be everybody's favourite dish.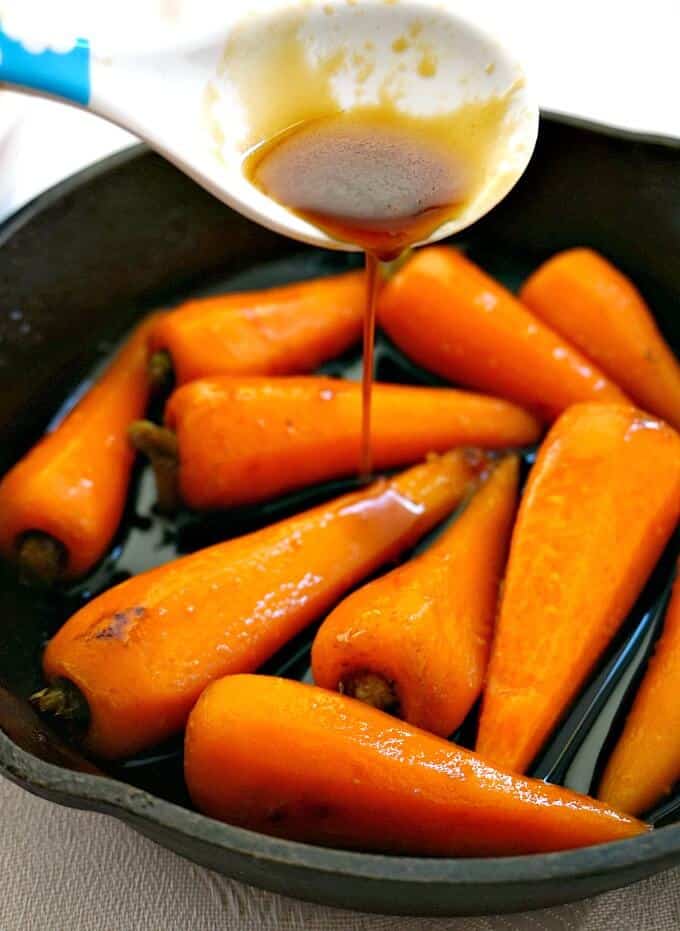 Garlic Smashed Potatoes with parsley and butter, an incredibly delicious side dish that makes a great alternative to the good old roast potatoes. Crispy, heavenly flavourful, and sinfully golden, these smashed potatoes are my new favourite side dish.
Easter Desserts
This is seriously one yummy dessert! Kids will have fun trying to get to the hidden egg inside each cupcake.
Carrot cake with walnuts and a scrumptious vanilla cream cheese icing, a family-favourite dessert not only for Easter, but also all year round. It is beautifully moist, with a dense texture and a magnificent blend of spices that works very well with the sweetness of the cream cheese icing.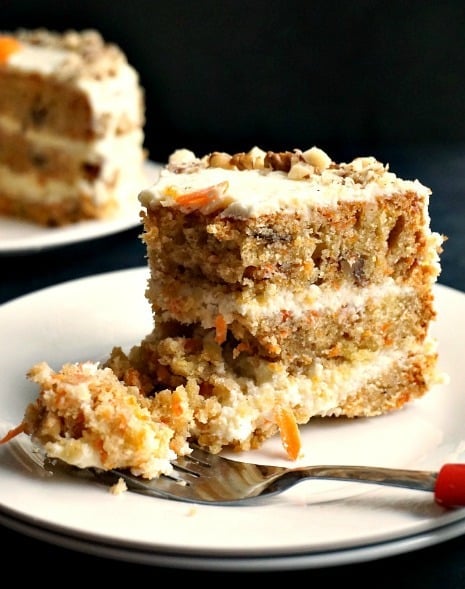 Chocolate rice krispie Easter egg nests, the sweetest Easter treat for kids. What a fun way of using up chocolate Easter eggs, and keeping everyone entertained. Only 5 ingredients needed, just try not to eat too many chocolate eggs at once, as the Easter menu can be rather generous.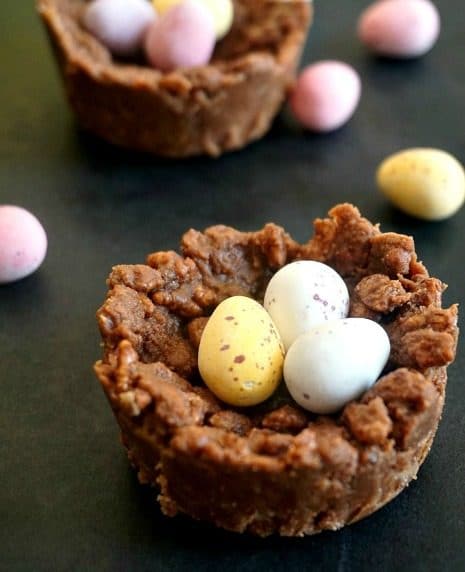 Classic lemon drizzle cake, one of the most loved cake recipes. And most probably the easiest one to whip up. It might not look as posh as other luscious cream cakes, but the flavour is definitely the winner here. Tangy, yet sweet, moist and gorgeously golden, this cake is pure heaven.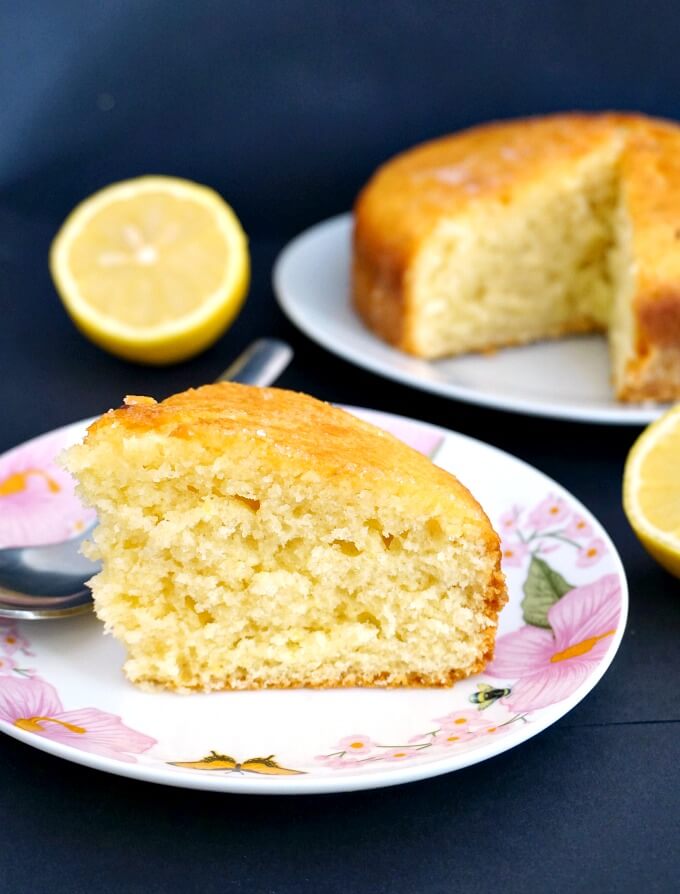 Hot cross buns are traditionally served on Good Friday and are extremely popular in the UK. Sweet, lightly spiced and containing either currants, raisins or sultanas, they can be easily recognised by the cross on top, which symbolises the crucifixion of Jesus Christ.
Meringue nests with lemon curd, a fantastic treat for your Easter dessert menu. Nothing beats a homemade lemon curd and some scrumptious meringue nests that are crunchy on the outside, but soft and chewy on the inside.
My mini lemon cheesecakes with Easter eggs are the best dessert for Easter. The bite-size treat has such a mixed range of textures and  tastes. The base is crunchy, yet crumbly at the same time, while the cream cheese filling is rich, soft and sweet, and the lemon curd brings sharpness and freshness. And then you have the chocolaty mini eggs.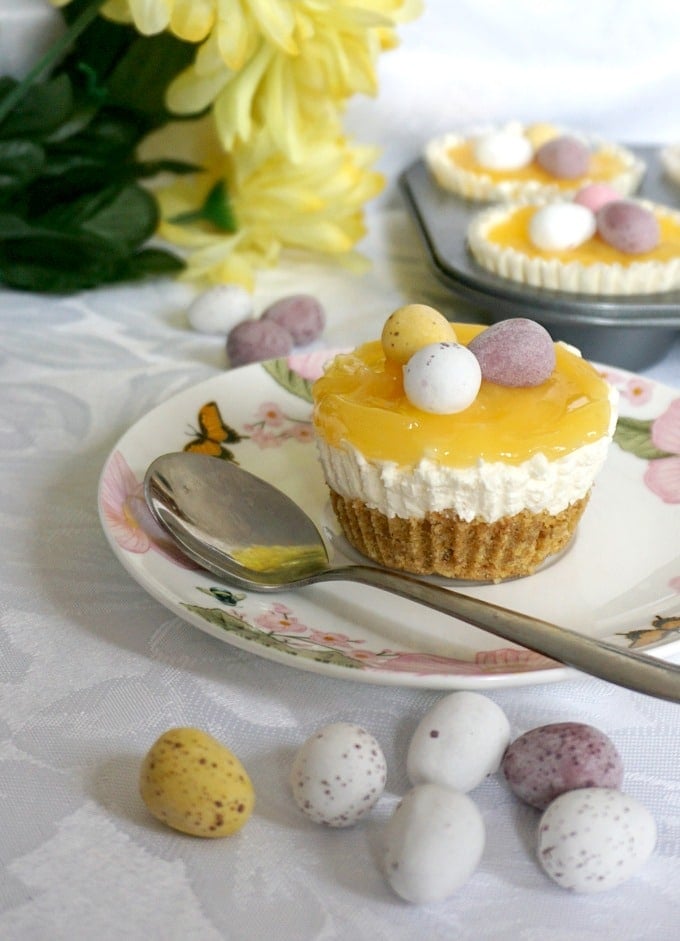 Key lime pie with condensed milk and whipped cream, a gorgeous dessert with a silky filling and a crumbly biscuit crust. Serve it chilled from the fridge, and you've got the ultimate treat for a lovely warm day.
Romanian Easter Cake or Pasca is a traditional dessert eaten on Easter Day. There are many variations recipes for Pasca across the country, with different regions having their own traditional Easter Cake. This recipe, however, is really easy to make and very tasty.
I wish you all a Happy Easter, I hope you will have fantastic sunny day with lots of fun! Enjoy the recipes!
If you've liked my TRADITIONAL EASTER FOOD IDEAS or any other recipe on the blog then don't forget to rate the recipe and let me know how you got on in the comments below, I love hearing from you! You can also FOLLOW ME on FACEBOOK, and PINTEREST to see more delicious food and what I'm getting up to.