To all the dads out there, Happy Father's Day! Here are a few of my favourite recipes to celebrate you all! From finger foods to hearty meals, these Father's Day Recipes are absolutely delicious! And very meaty too!
Meat recipes for Father's Day
BRUNCH AND STARTERS
Breakfast Wellington Recipe - start his day in style with this fabulous sausage wellington. Made with sausage meat, bacon, mushrooms, eggs and tomatoes, this an exquisite dish for all the dads out there.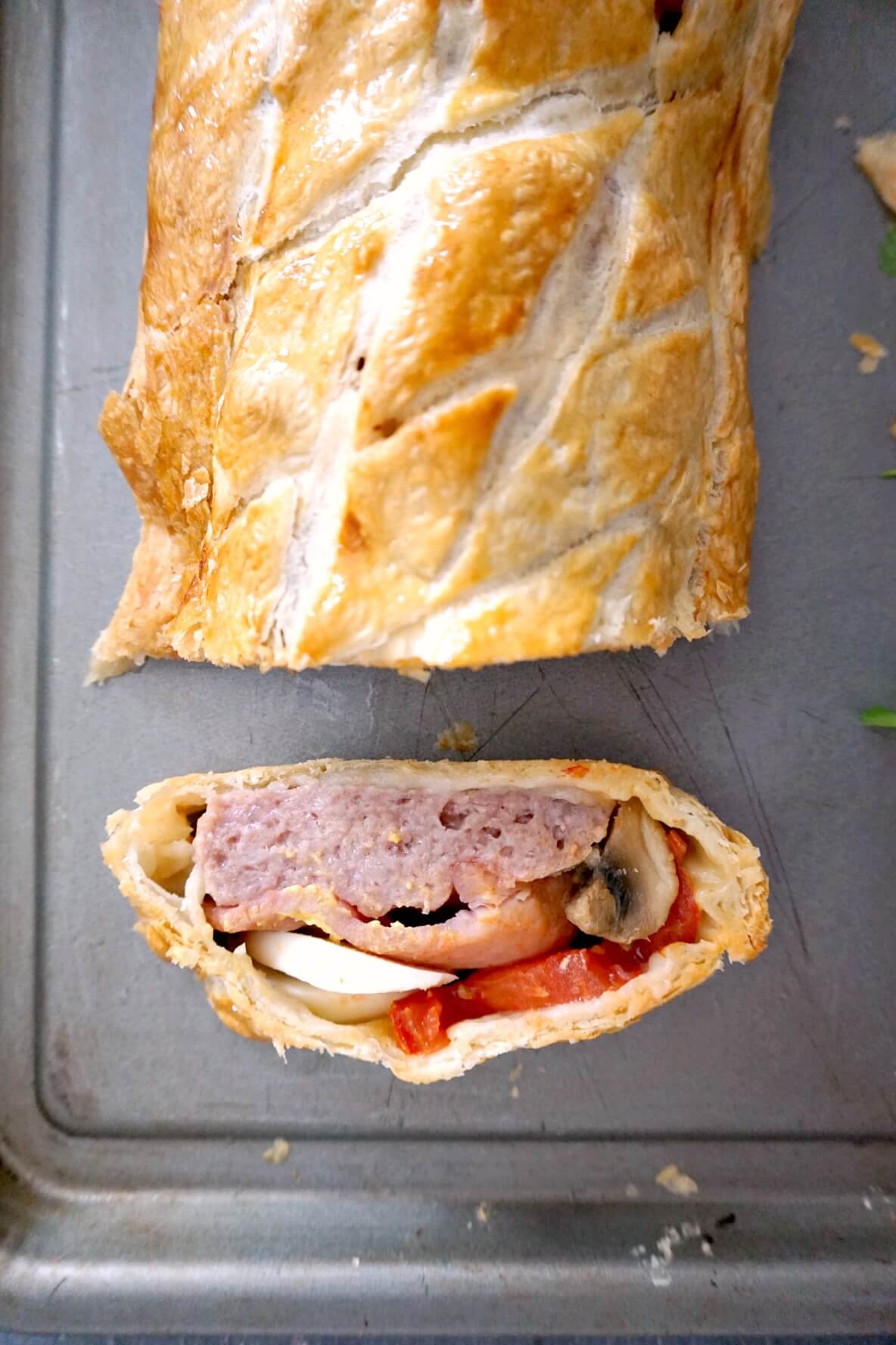 Traditional Cornish Pasties - made from scratch with a homemade shortcrust pastry, and filled with the classic diced beef, potato, swede and onion. They are lightly seasoned with salt and pepper, and baked to perfection until the pastry is golden, and the meat and veggies are tender. Such a treat for all the dads out there!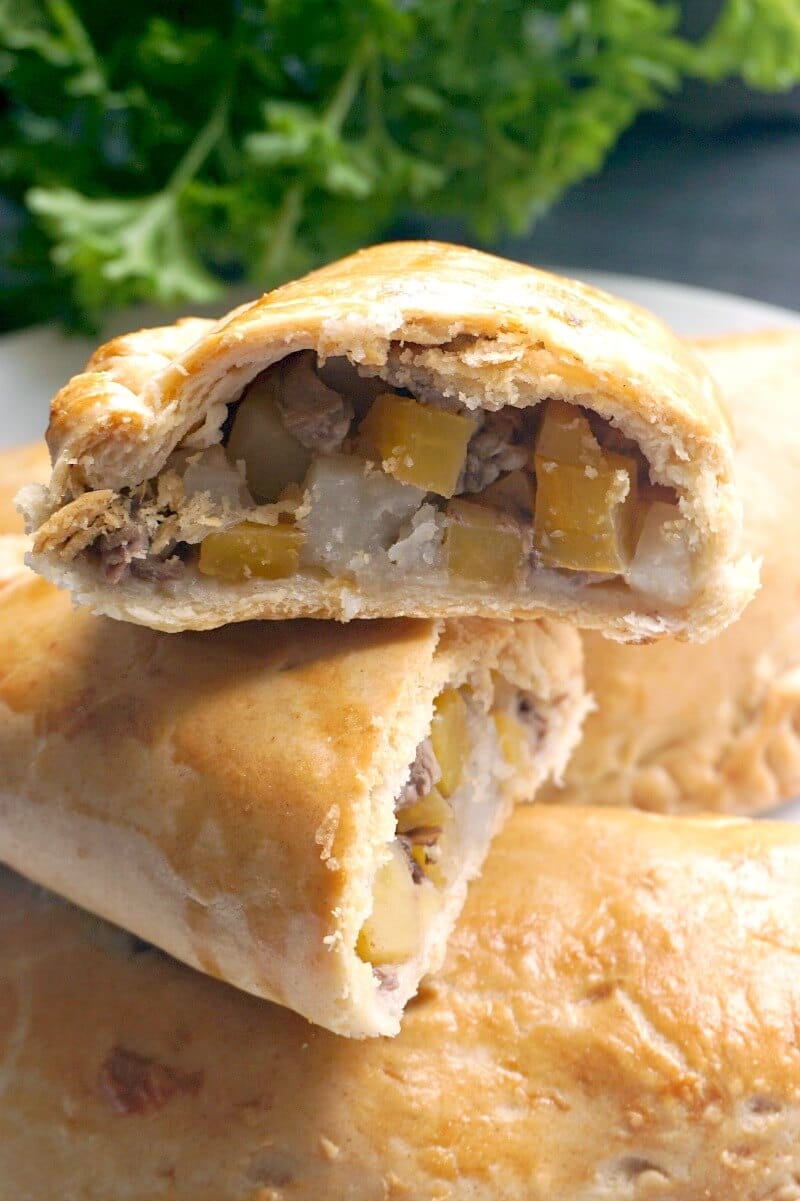 Mini Yorkshire Pudding Canapés - a fantastic appetizer for Father's Day. These beauties are filling and so delicious, and a crowd pleaser too.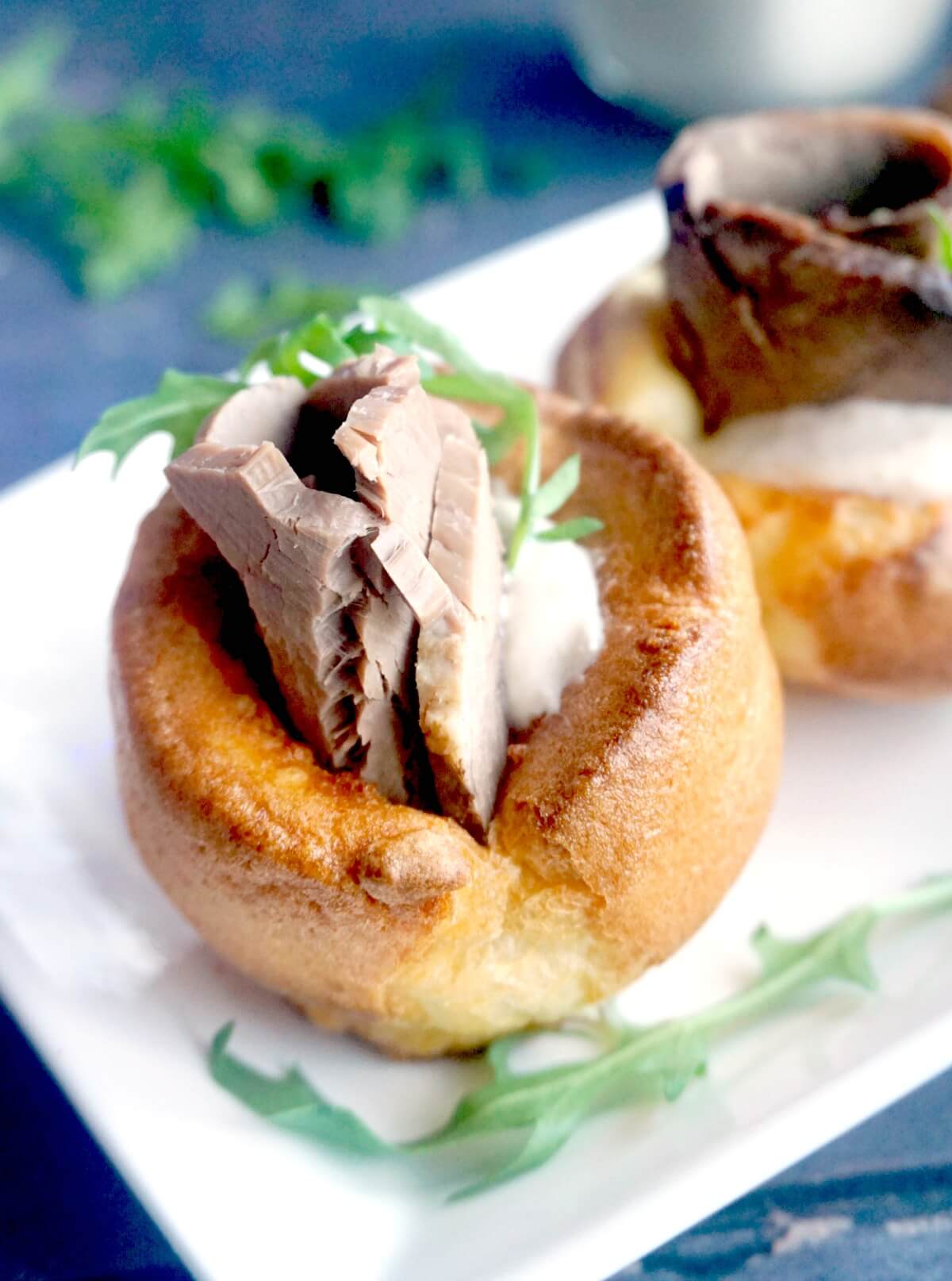 Popcorn Chicken - a great appetizer that will be greatly appreciated, these chicken bites are so crispy on the outside, but juicy on the inside. Who needs KFC when you can make these beauties at home with little effort too!
Bacon and Cheese Muffins - filling, with the best combo possible, these muffins can make a great breakfast or a hearty bite in between meals. Whenever hunger strikes, have a delicious bite of these heavenly muffins, and you are good to go.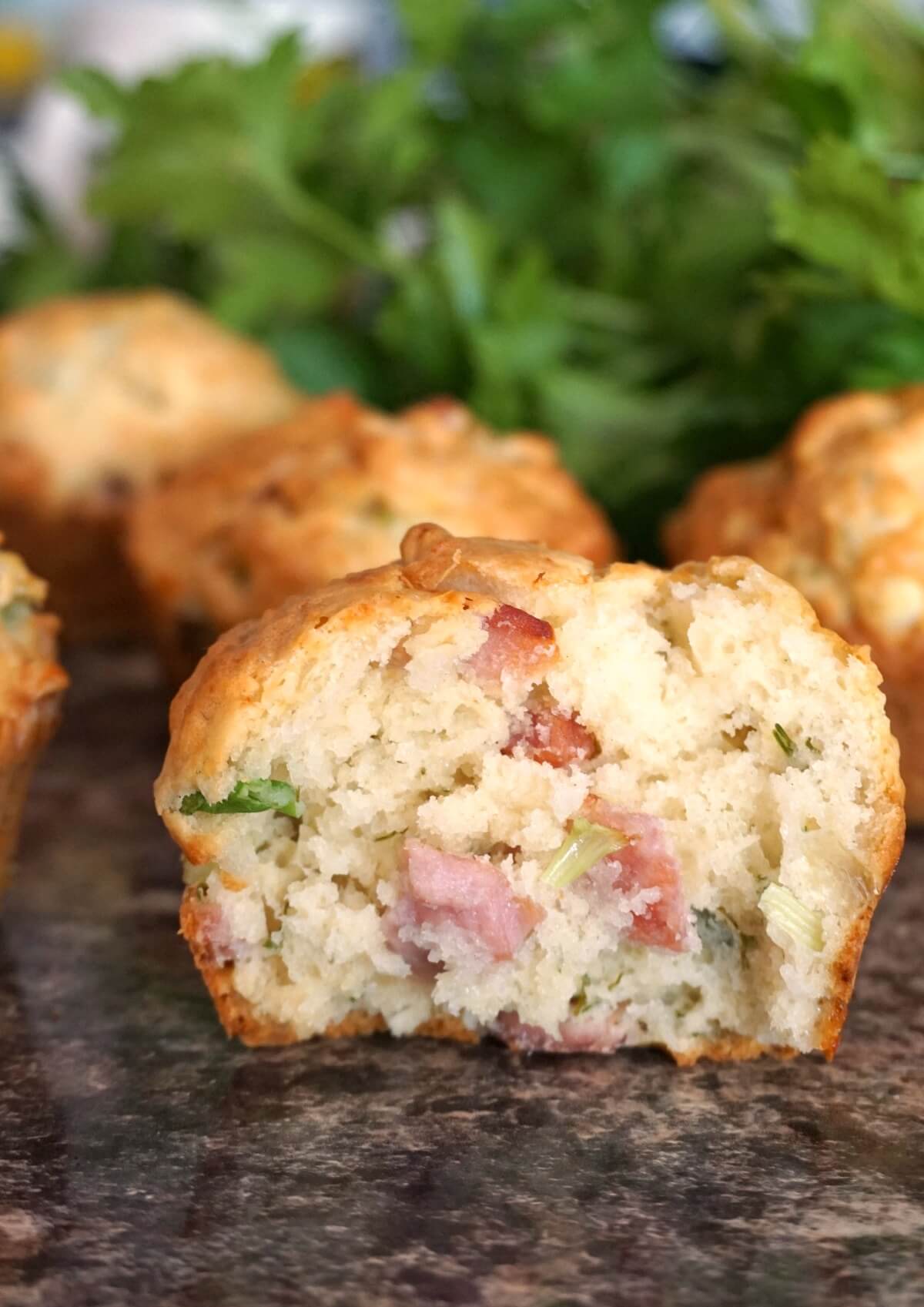 Peri-Peri Chicken Wings - bake them in a fantastic peri-peri marinade, and you get nice and crispy skin, and juicy meat; I can't think of a better starter for Father's Day. No need to spend a lot of money at Nando's, you can now have your favourite chicken wings at home.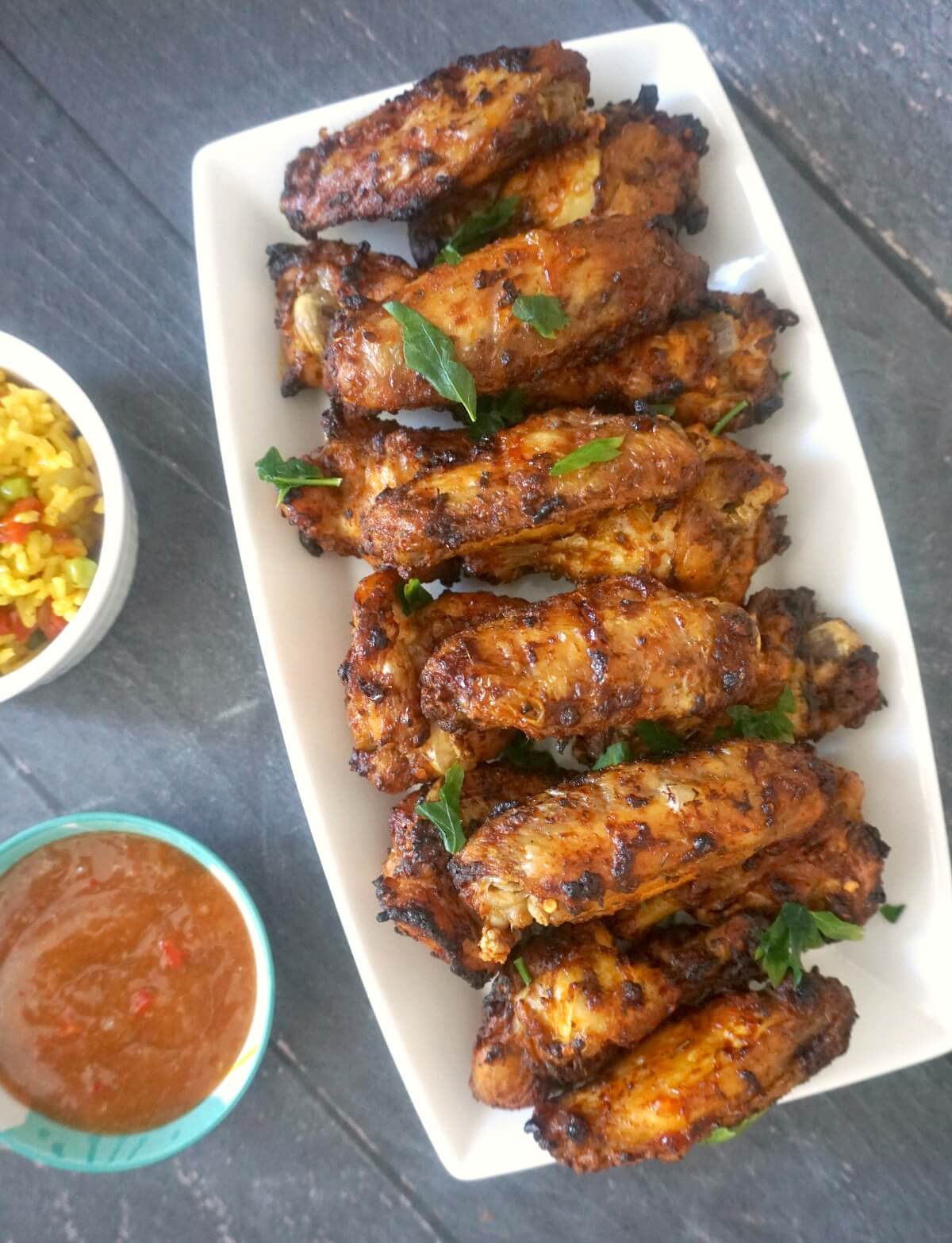 Yogurt-Marinated Chicken Kebabs - grilled to perfection, and served with a delicious yogurt and garlic sauce, these homemade kebabs might be on the healthier side, but they are absolutely delicious, and a perfect starter for Father's Day.
Baked Ribs with Sticky Korean BBQ Sauce - the appetizer of all appetizers, the best treat for all the fathers in the world. These ribs are so tender, they fall off the bone, and are heavenly delicious. Give them a try!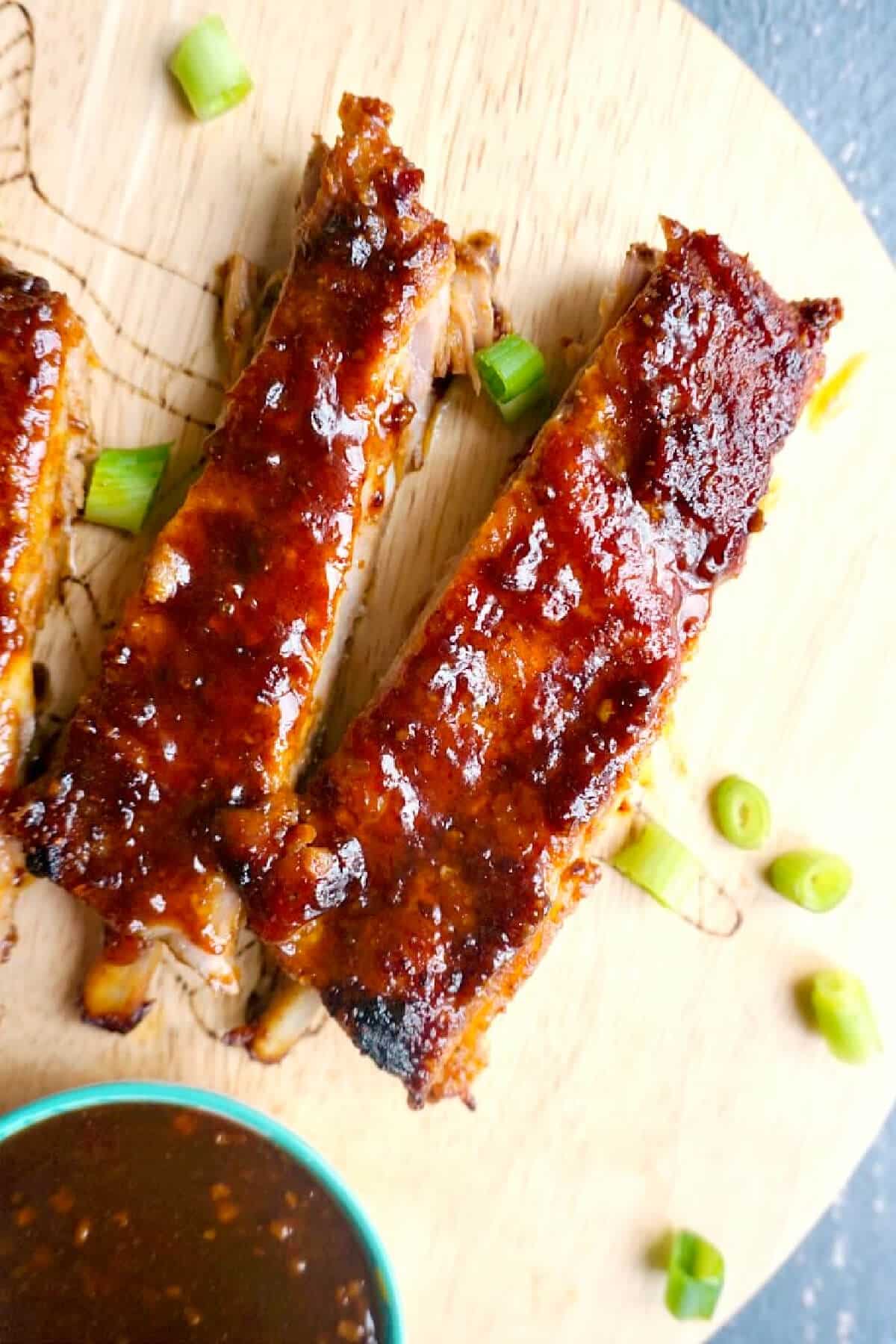 Puff Pastry Pinwheels with Ham and Cheese - another great favourite with dads, these pinwheels are excellent for breakfast, brunch, lunch, well, pretty much all day. They are filling, golden and meaty, how delicious!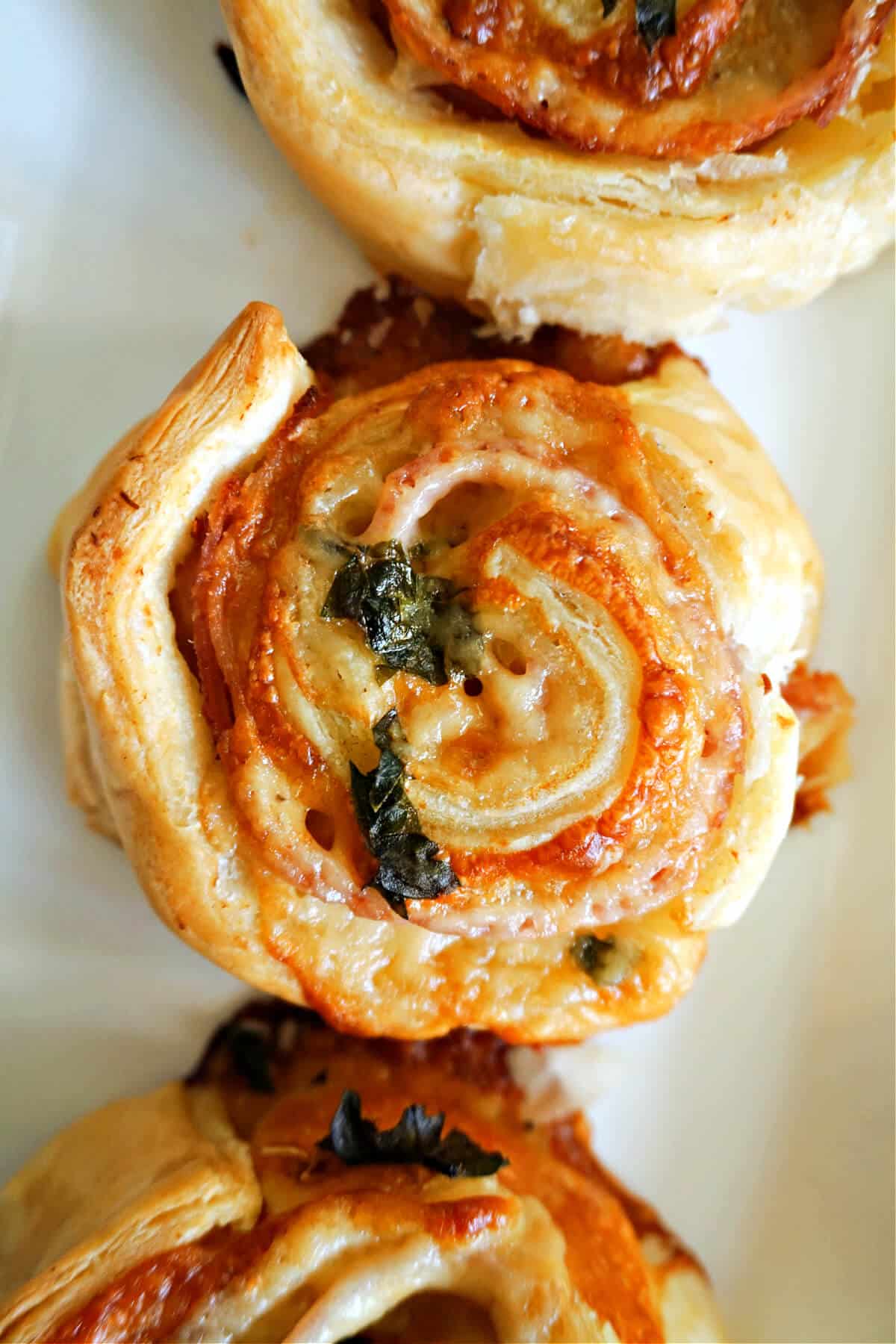 Romanian Mici - or skinless garlicky sausages - the best recipe for the grilling season and for Father's Day too. Big on flavours, super easy to make, these mici or mititei are a much-loved traditional Romanian recipe. Best served with yellow mustard and bread.
Loaded Ground Pork Nachos -loaded with mozzarella cheese, olives, red peppers and spring onions, a fantastic party food recipe to feed a crowd. These nachos are not only insanely delicious, but healthy too.
Slow-Cooker Meatloaf - this might be a healthy, low-carb meatloaf, but it's so delicious, you will love every single mouthful of it. Hearty, filling, a recipe that dads will love. And pretty much everyone in the family too.
Grilled Gnocchi and Beef Skewers - served with tzatziki, a delicious BBQ recipe for all the meat lovers. Perfectly-cooked beef that melts in your mouth, and soft gnocchi make the perfect combination for a fantastic summer meal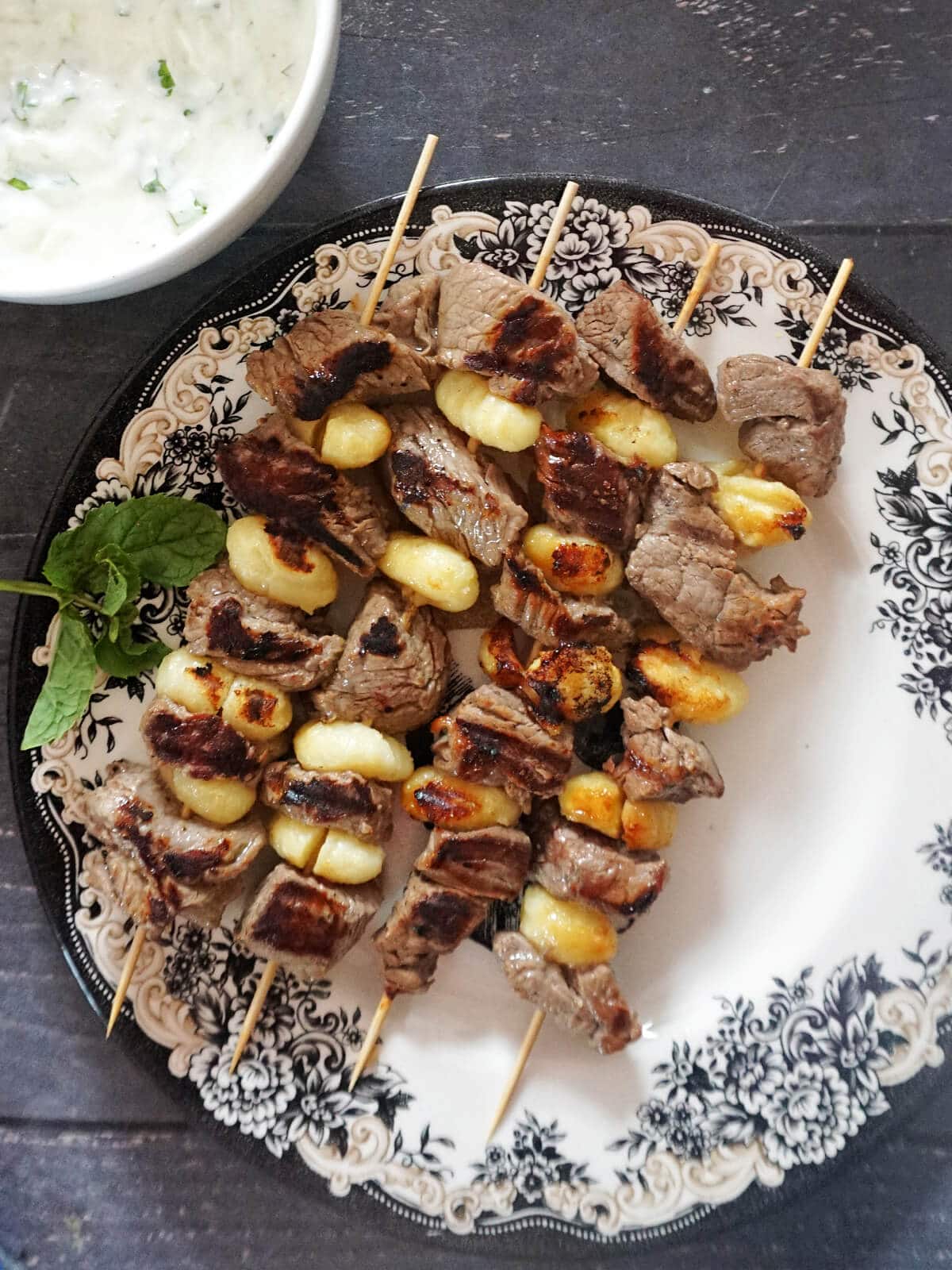 Steak Bites - amazingly tender that they simply melt in your mouth. Ready in just about 10 minutes or so, these steak bites make a fantastic quick and easy lunch or dinner for Father's Day. Serve them with chips or a nice filling salad, and you are in for a treat.
Grilled Chicken Satay - with peanut butter sauce, a fantastic appetizer that will be the star of any party. Absolutely flavourful and tasty, super easy to make, these skewers are the best of the grilling season. They can also be easily made on a grilling pan to be enjoyed all year around.
MEATY DINNERS
Roast Pork with Crackling -learn how to make the perfect Roast Pork with Crackling every single time. It's a very easy recipe, and you can get succulent pork and amazingly crisp crackling without effort and very little prep. No need to roast the crackling separately to crisp it up, it can roast at the same time with the rest of the meat. The best roast for Father's Day.
Baked Pork Chops with Onion Gravy - quick and easy to make, these pork chops are first seared on the stove top, and then baked for the perfect texture and taste. Smother them in a rich and flavourful onion gravy, and you got the perfect treat for Father's Day.
Easy Roast Beef Recipe - this topside joint is cooked in the oven until tender and melting in the mouth. No need for fancy ingredients, this recipe is simplicity at its best. Why not make it this Father's Day too?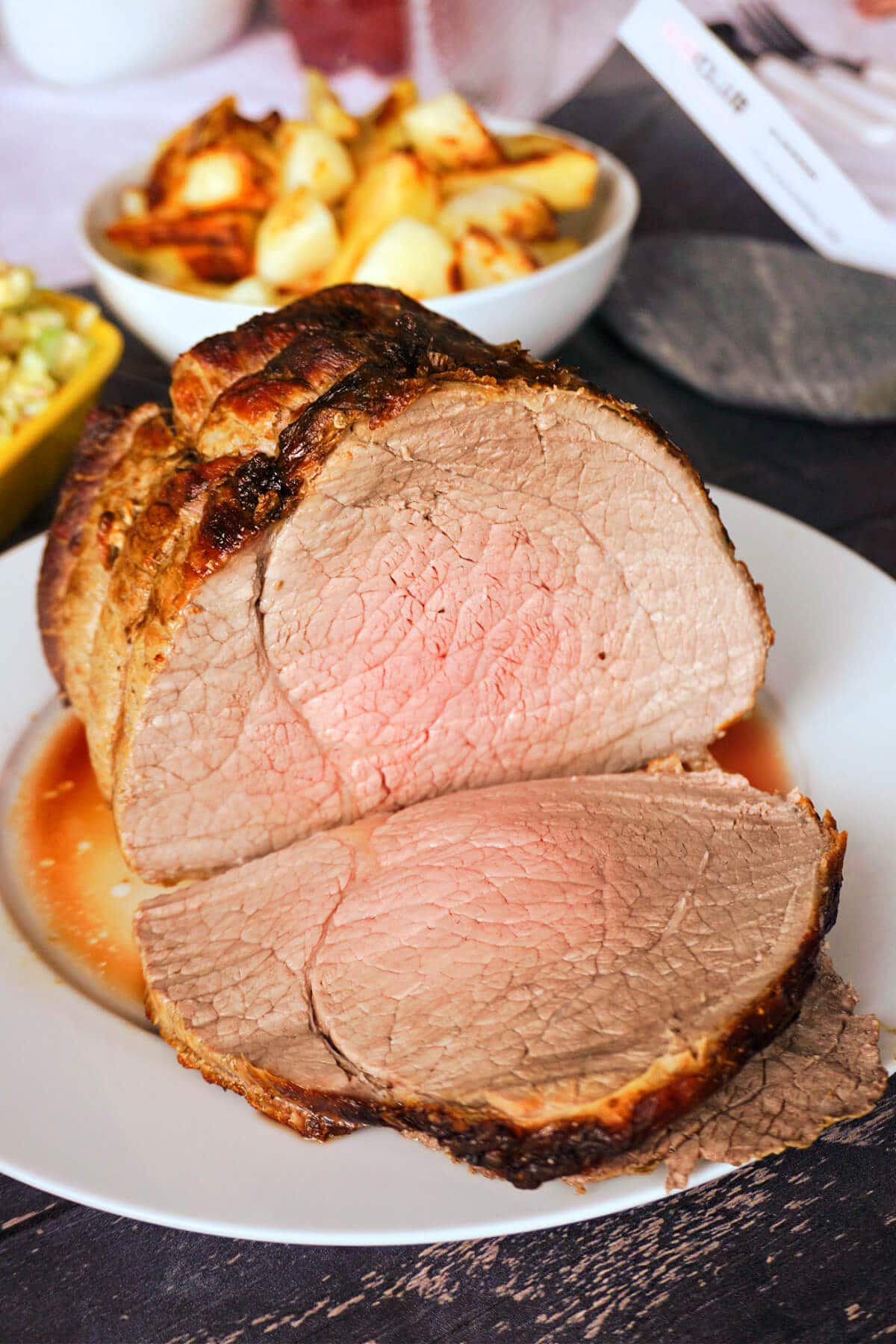 Steak with Peppercorn Sauce - tender steak fillet that melts in the mouth, fiery peppercorn sauce, what a treat!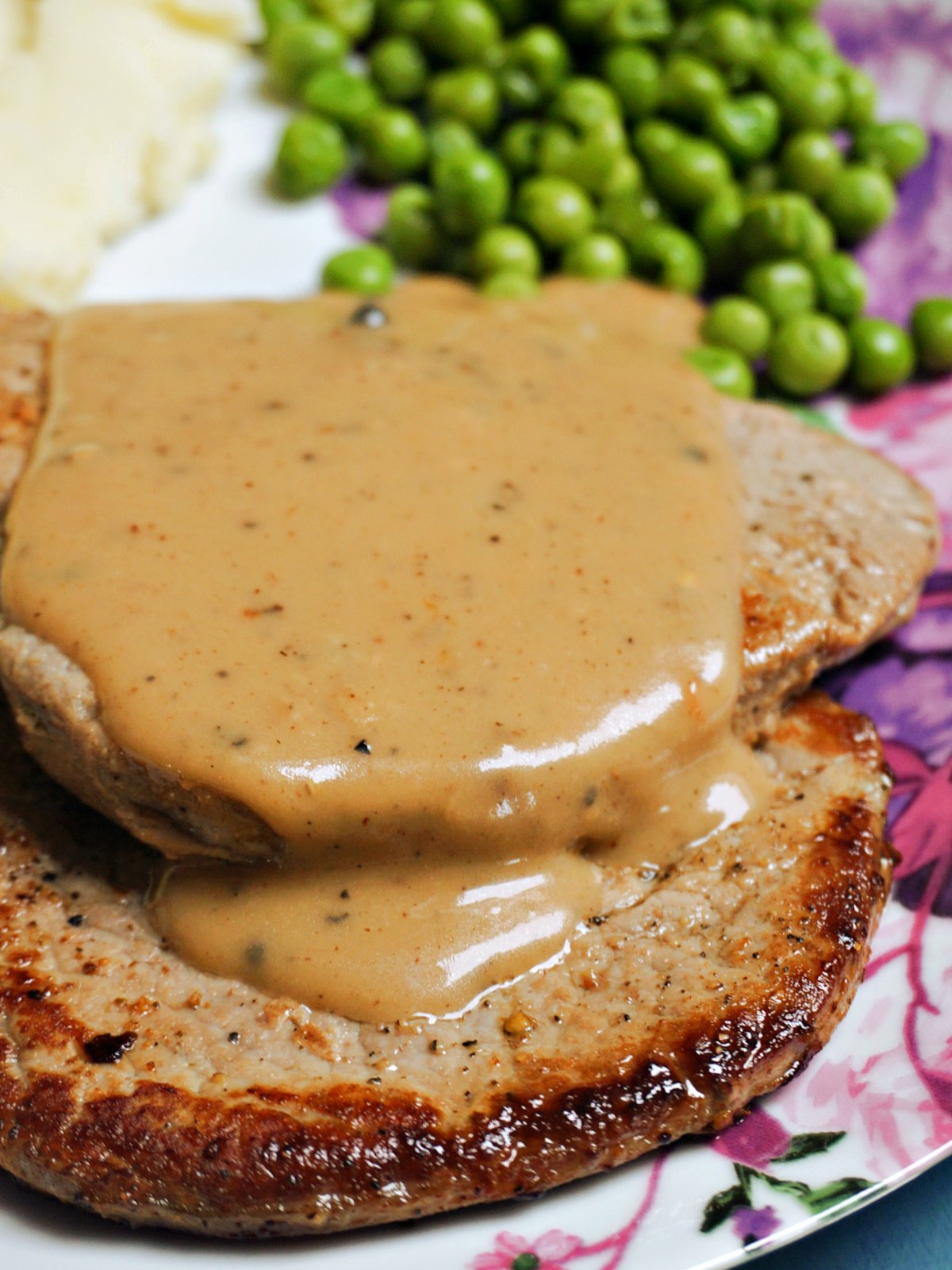 Beef Tips with Gravy - a heavenly tender, flavourful and rich meal to make dinner the best time of the day. Melt-in-your-mouth beef, smooth gravy, all served over creamy mashed potatoes and a handful of peas. The best ever comfort food for all the dads.
Steak Pie with Puff Pastry - forget about ready-made steak pies, this homemade version is utterly delicious, and super easy to make too.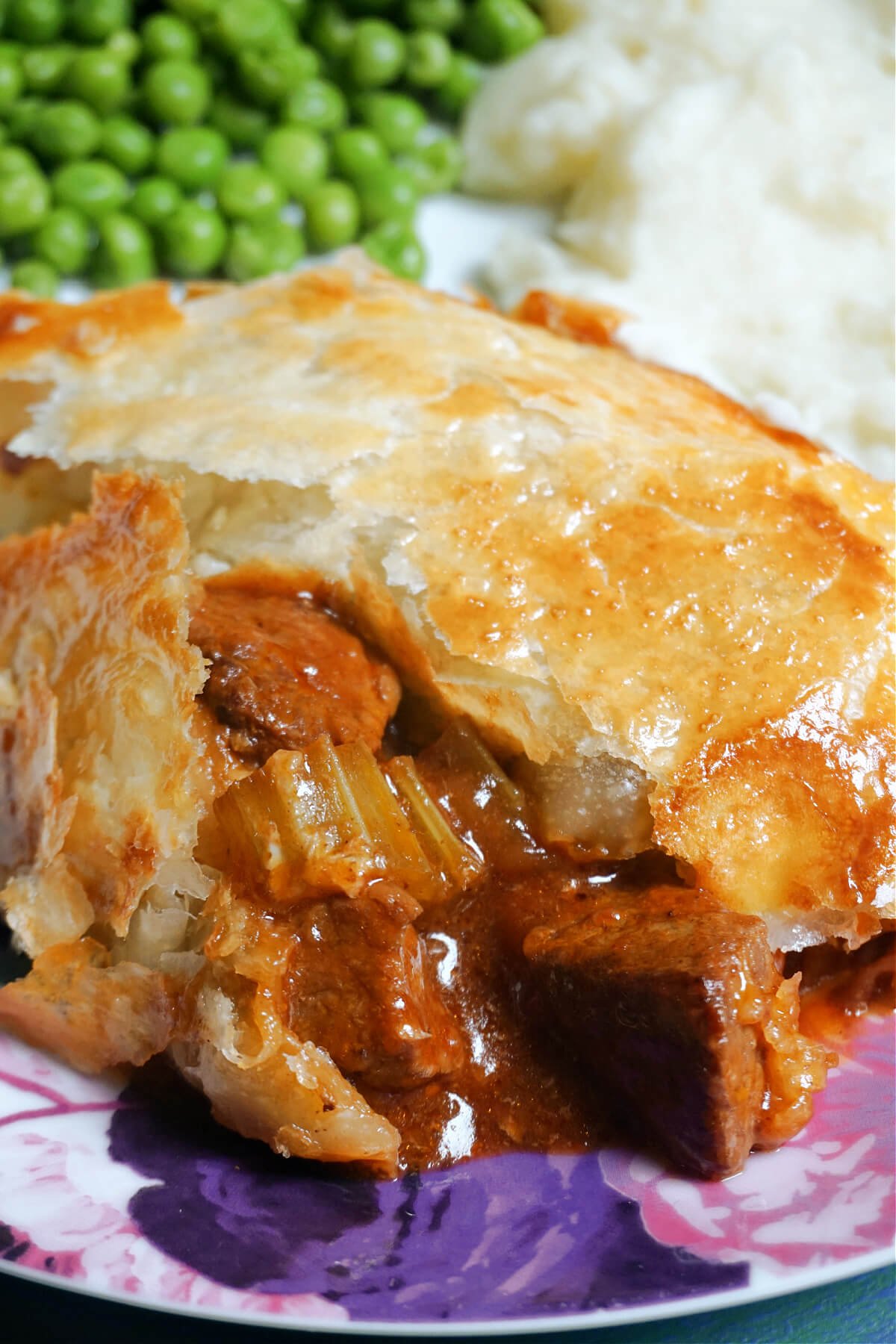 Mozzarella-Stuffed Pork Meatballs - in a rich homemade tomato sauce, a delicious dinner recipe to share with your family. It's an easy dish that can be cooked on the stove top or crockpot, and it's what a comfort food tastes and looks like. If you want to try Italian food this Father's Day, this recipe is for you!
Beef and Broccoli Noodles Stir Fry- everything you need is on this plate: protein, carbs, fibre, a whole range of vitamins and minerals, and above all, that unique Asian flavour that keeps us wanting for more. This is restaurant quality from the comfort of your own home.
Chicken Liver and Onions with Polenta - another meaty dish that your dad will love. It's packed with great flavours, and highly nutritious, and high in protein. Do give it a go!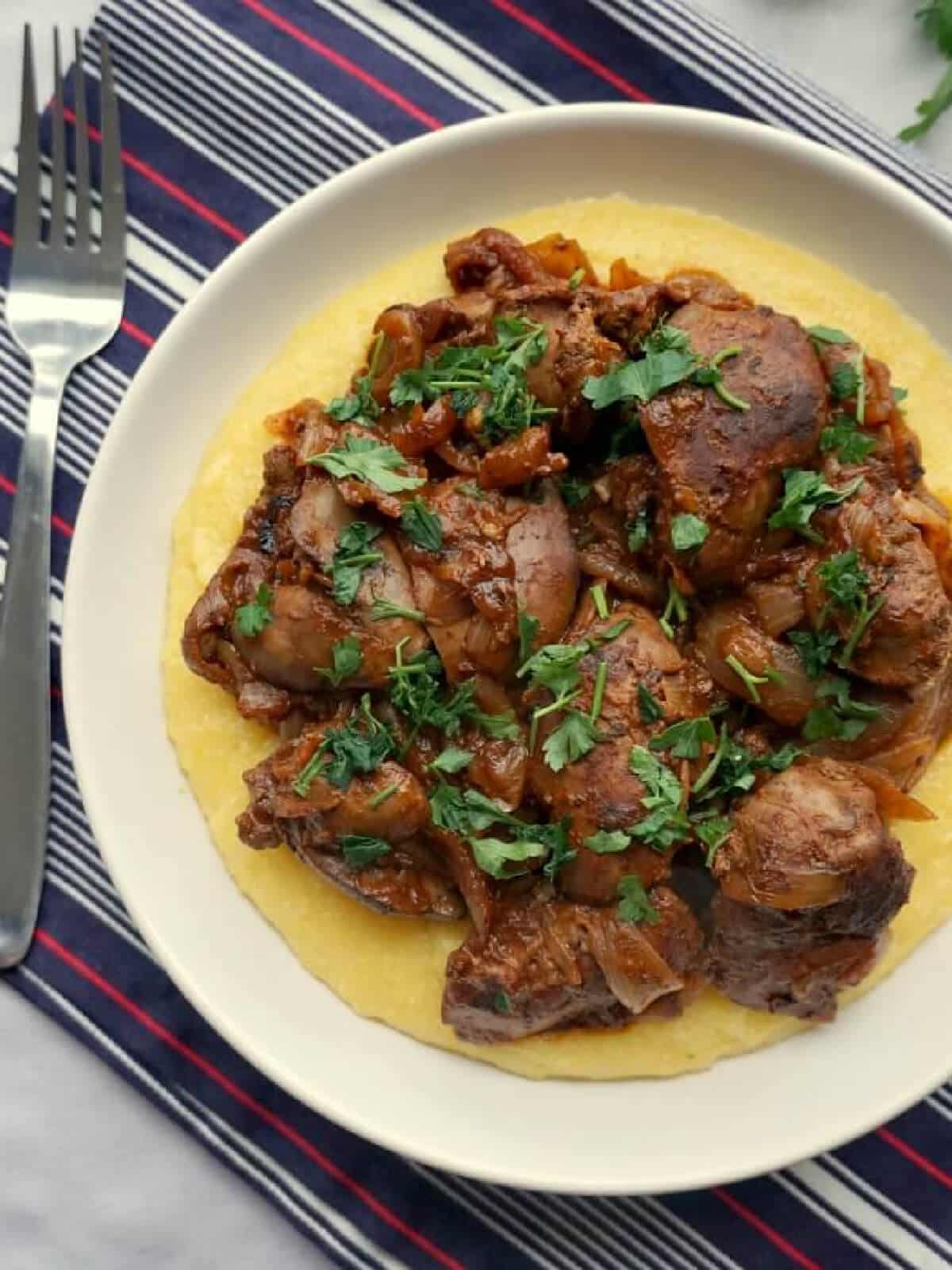 Traditional Toad in the Hole Recipe - a classic British dish made with cooked sausages baked in a Yorkshire pudding batter until golden and well risen. A comfort food no matter the season, it is usually served with gravy and vegetables for the perfect family meal. So easy, and delicious, and made with a few simple ingredients!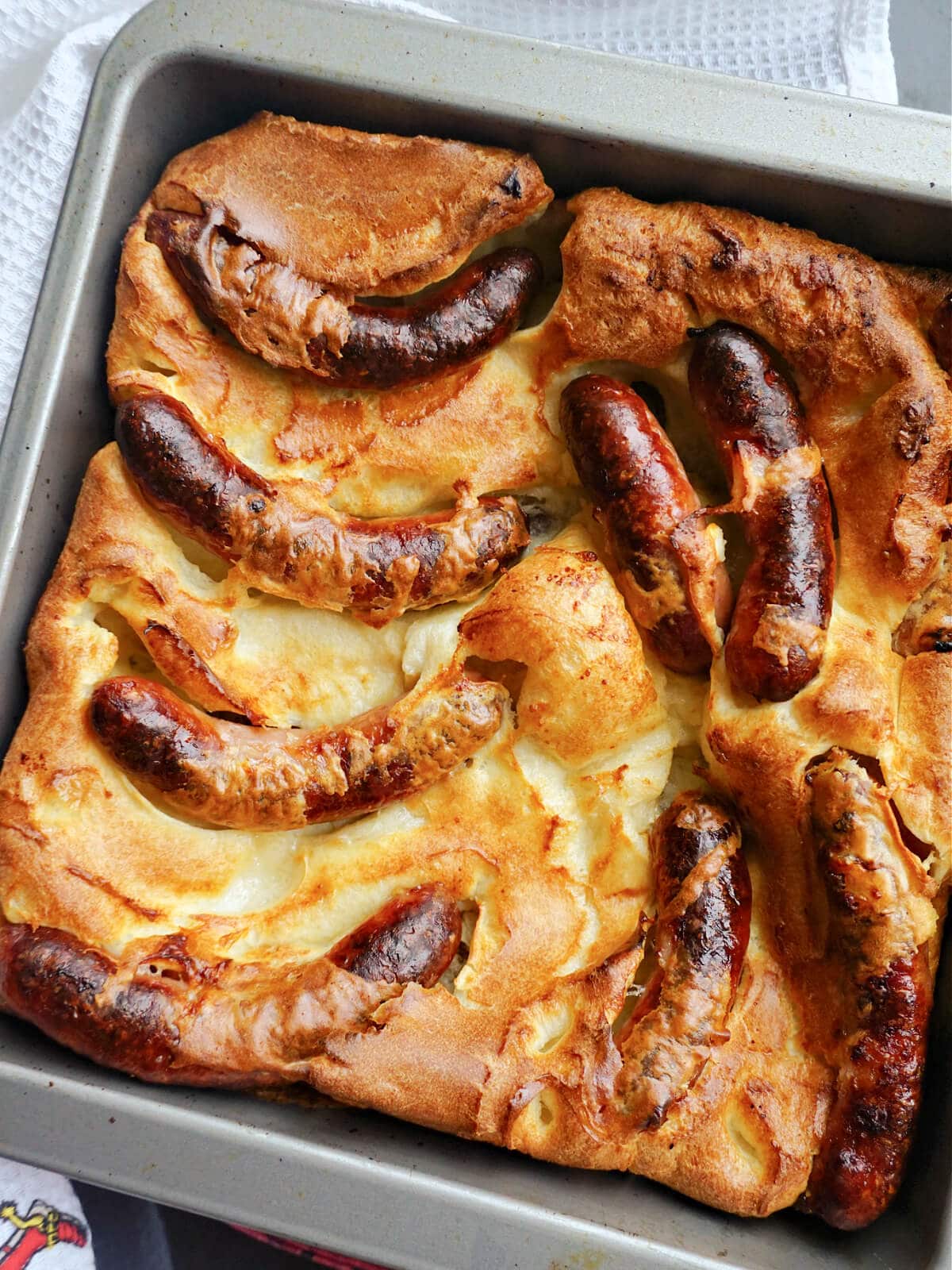 Simple Beef Curry Recipe - a wonderfully fragrant dish that is hearty and filling. The beef simply melts in the mouth, while the sauce has a lovely mild Indian flavour. A big favourite for dinner this Father's Day.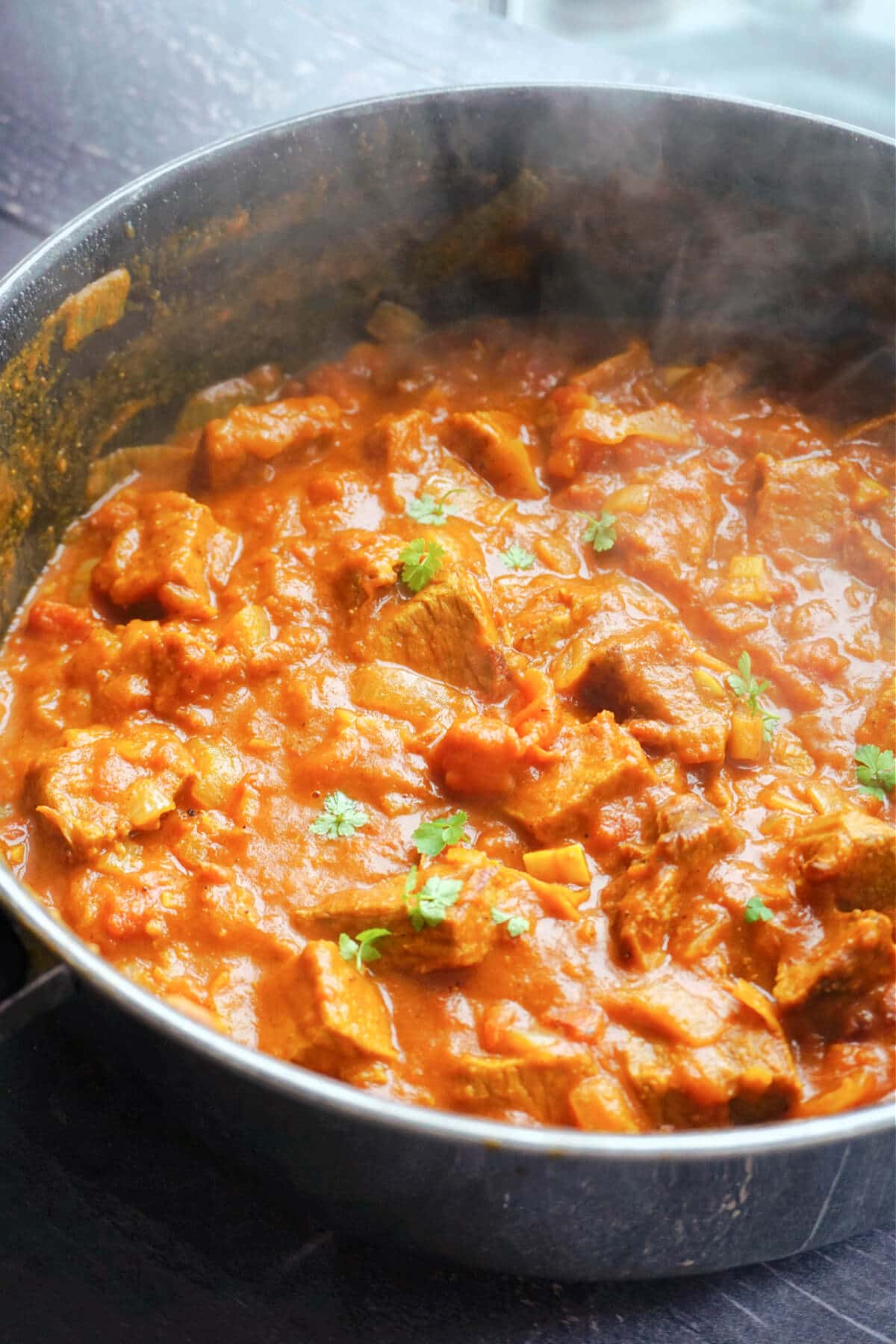 Irish Beef Stew with Guinness - a hearty dish for Father's Day. It's a healthy and delicious stew made with diced beef, potatoes, carrots, celery and parsnips, cooked slowly in a rich and flavourful sauce made with tomato paste, beef broth and Guinness beer. Easy to make, this is a dish fit for a king.
Slow Cooker Hungarian Beef Goulash - the best comfort food no matter the season. It's a melt-in-your-mouth beef stew that is cooked to perfection in a rich tomato, paprika and pepper sauce. A great family meal that everybody will just love.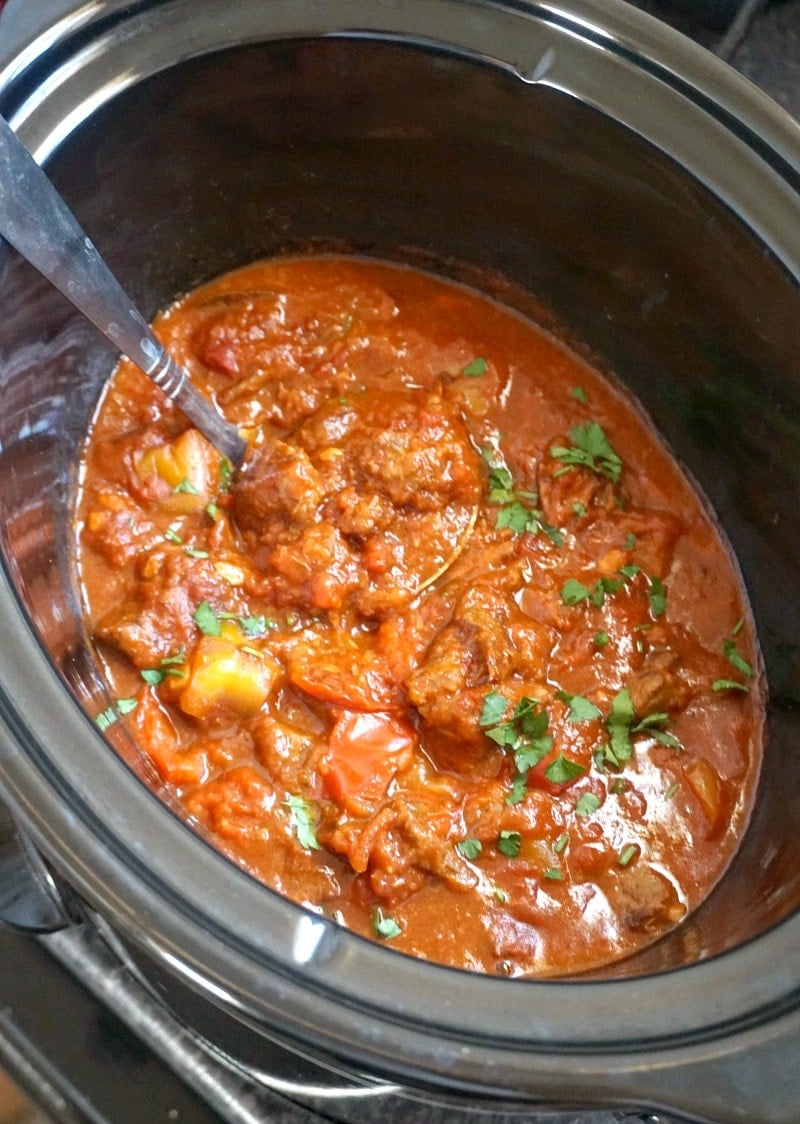 Leftover Roast Beef Pie - a fantastic dinner recipe that is very easy to make, and uses whatever ingredients you have around. A big hit with the whole family, this pie is a real treat after scrumptious feasts when leftovers are inevitable.
Leftover Roast Beef Cottage Pie - made with leftover gravy, mashed potatoes and veggies, a delicious meal that best describes that comfort food is all about. It's packed with fantastic flavours, and it uses up any leftovers from a nice roast beef dinner. Quick, easy, and great dish for Father's Day.
Beef Biryani Recipe -with rich Middle-Eastern flavours, this is the perfect dish to share with your family. The fragrant rice and the tender spicy beef make a perfect marriage in this superb dinner recipe.
Honey Mustard Gammon - make your own ham that is super delicious and super simple. And all the dads out there will love it!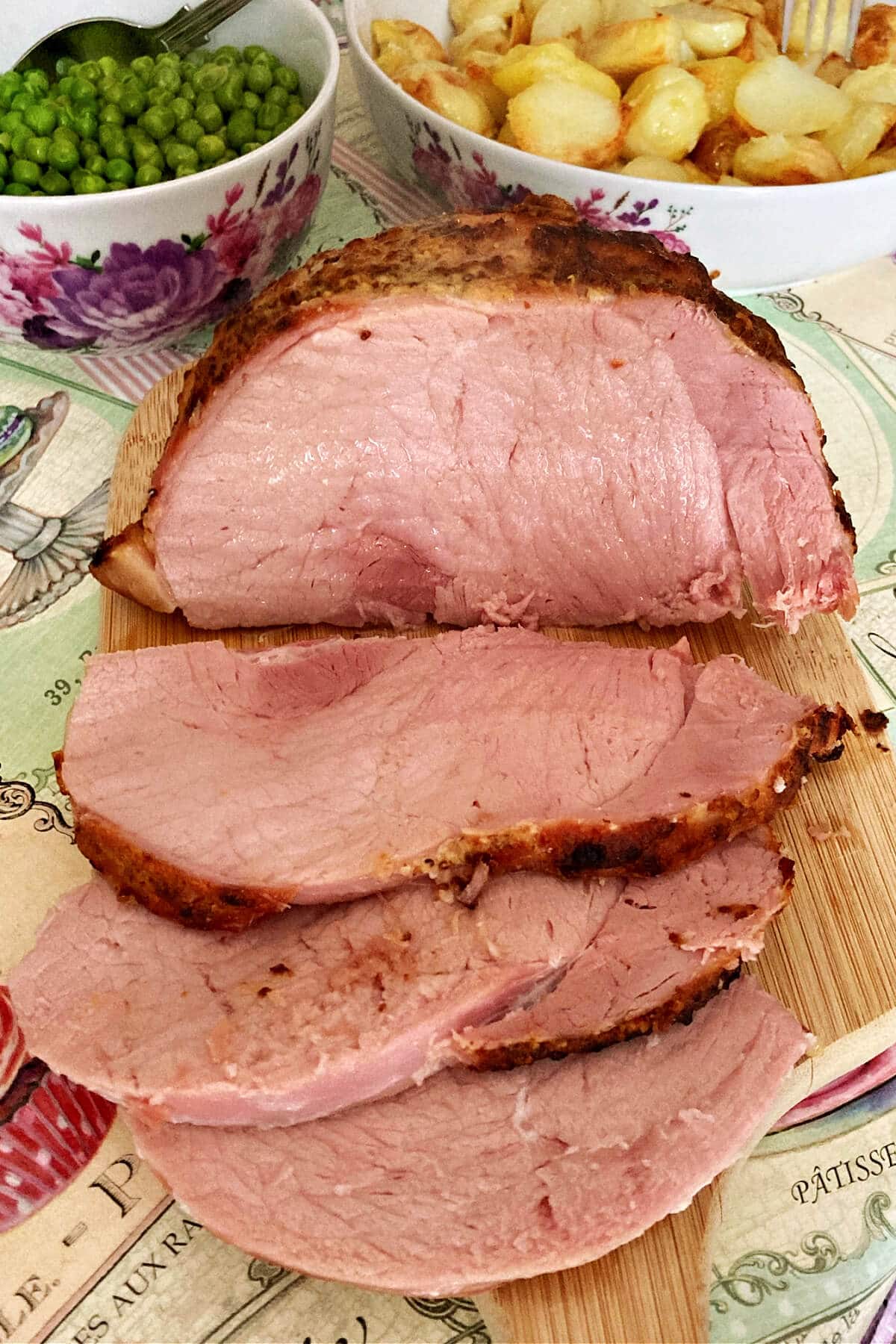 These are just a few recipes that can make Father's Day absolutely delicious! Give them a try, you will love them!
If you've liked my FATHER'S DAY RECIPES or any other recipe on the blog then don't forget to rate the recipe and let me know how you got on in the comments below, I love hearing from you! You can also FOLLOW ME on FACEBOOK, INSTAGRAM and PINTEREST to see more delicious food and what I'm getting up to.