Quick and Easy Chicken Breast Recipes for Dinner with simple ingredients that won't cost a fortune, a collection of delicious chicken dishes that are ready in about 30 minutes or under. These recipes cater for all tastes, and can be enjoyed by the whole family.
If there is something I miss the most about being a child is that back then time meant absolutely nothing to me. I was never rushing through the day, and I was completely oblivious to the day to day madness. Now, welcome to adulthood, when rushing is the norm, and there are never enough hours in a day to get done with everything you plan.
As a stay-at-home mum of 2 (well, let's say kind of a part-time food blogger), I am used to run around like a headless chicken: drop the older girl in nursery, take little one to playgroups, parks, etc, come home, do all the cooking, cleaning, washing, go back to pick up the girl from nursery, come back to all the evening and bed time routine.
And, when it all gets nice and quiet (providing that girls don't keep waking up), squeeze in a few hours of blogging at ridiculous hours at night. Then drop like a fly for a few hours, and start again in the morning. Fun, hey?
So, yeah, quick and easy recipes are a must if I want to keep my sanity, and not get crazy busy all the time. I love meat, and chicken, especially chicken breast cooks so quickly, it makes sense to use it in as many recipes as possible. Luckily, little ones hardly ever protests if I offer them chicken dishes, which is a bonus.
No need to cook the same dish over and over again, I will show you how to make the most of the good old chicken breast, and transform dinner in the favourite time of the day.
30 MINUTE (OR LESS) CHICKEN CURRY RECIPES
30 MINUTE (OR LESS) CHINESE-STYLE CHICKEN RECIPES
30 MINUTE CHICKEN PASTA RECIPES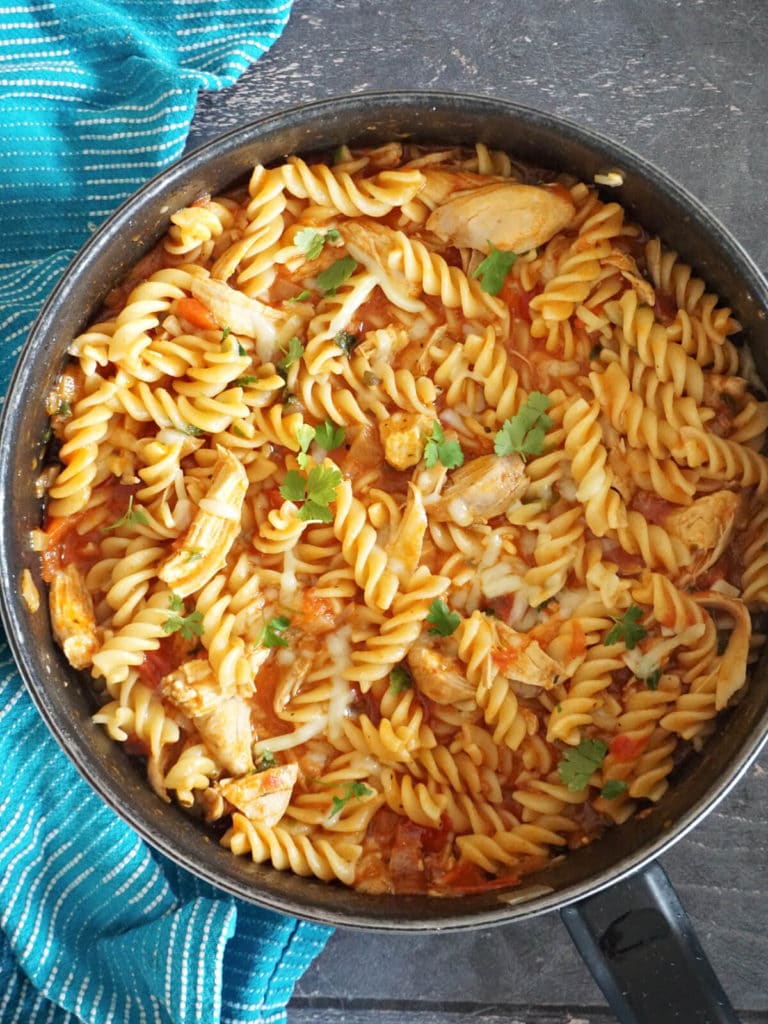 Cold Chicken Caprese Pasta Salad -a satisfying recipe full of flavour and colour. It's filling, but light at the same time and makes a great dinner when you don't fancy a hot meal.
30 MINUTE ( OR LESS) ONE POT CHICKEN DINNERS
Easy Moroccan Chicken Tagine - a delicious meal that is ready in only 30 minutes. It has a great range of flavours and textures, and it's superbly hearty and filling. Serve it with couscous for the best exotic experience.
OTHER QUICK AND EASY CHICKEN RECIPES
Healthy Chicken and Mushroom Stroganoff - an easy midweek dinner that is ready in under 20 minutes. Super delicious, this chicken dish is a family-favourite recipe.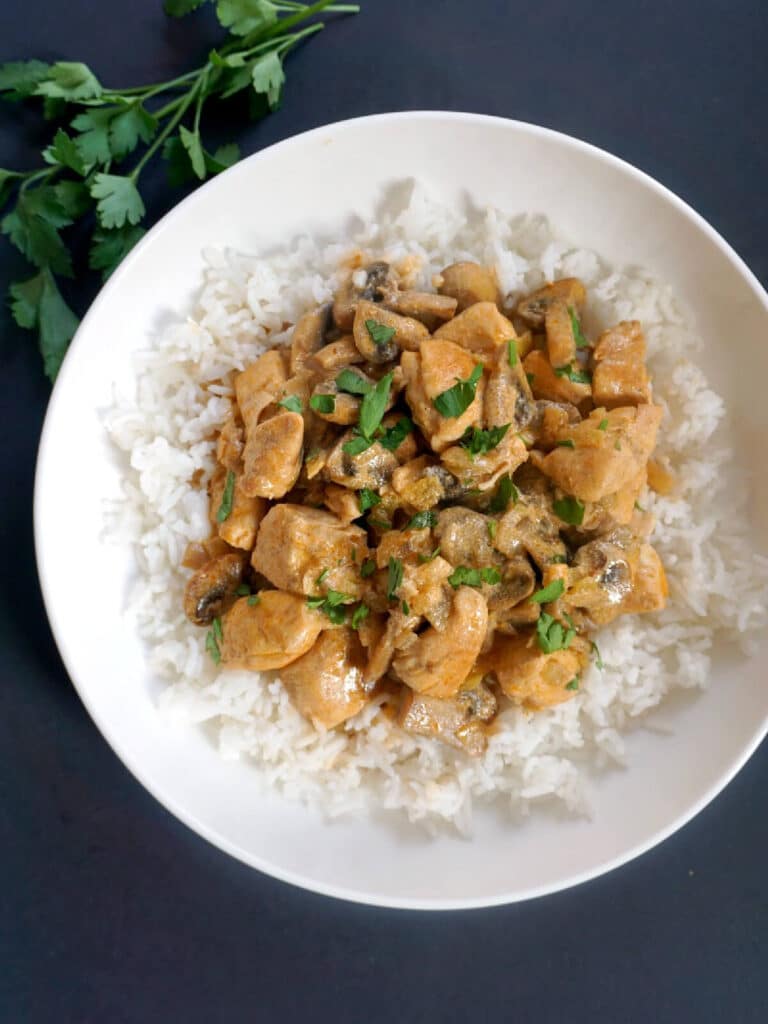 Healthy Chicken Fajita Quesadillas - a heavely delicious recipe that is officially children's favourite food. Perfect as a back to school lunch idea for picky eaters, or a healthy dish to take out for picnics or playdates. They are super easy to make, healthy and nutritious.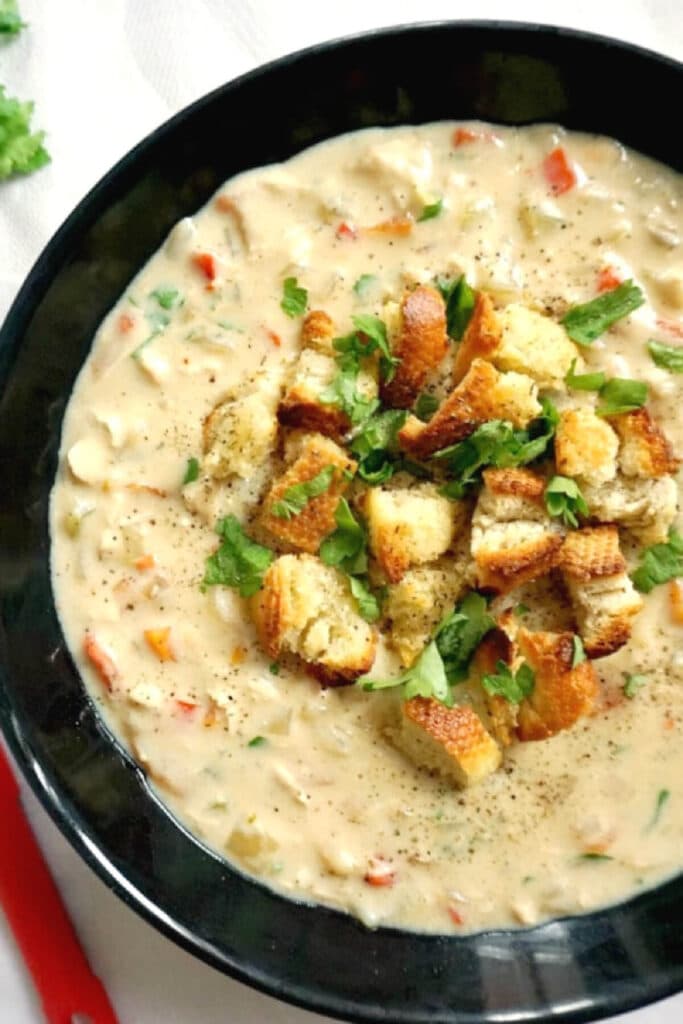 I have made these recipes over and over again, and I absolutely love how simple but insanely delicious they are. Chicken is always a winner, no matter if you only cook for your family, or for guests too. And I can guarantee you than no one will refuse a second serving. These easy chicken breast recipes can be made by anyone, even complete beginners in the kitchen, so let's get cooking!
If you've tried any of my QUICK AND EASY CHICKEN BREAST RECIPES or any other recipe on the blog then don't forget to rate the recipe and let me know how you got on in the comments below, I love hearing from you! You can also FOLLOW ME on FACEBOOK, INSTAGRAM and PINTEREST to see more delicious food and what I'm getting up to.