Semolina Pudding Recipe or semolina porridge is an easy and nutritious breakfast that little ones just adore. And big ones too. Just a few ingredients and you get the most amazing pudding ever. It can also be considered a dessert, and served either hot or cold.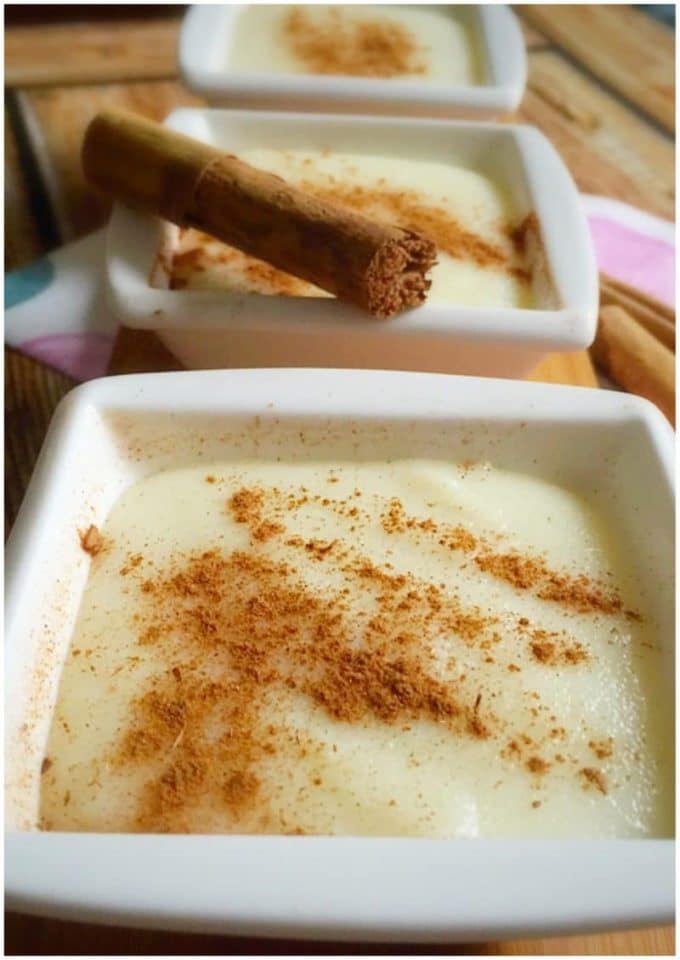 Wait, have l mentioned how ridiculously easy to make this semolina pudding recipe is? Ready in well under 10 minutes and a bowl of sheer goodness is right there in front of you.
It's basically made of 2 ingredients: milk and semolina, but you can choose to make it as flavourful and sweet as you like.
Warning! You are in great danger of becoming a semolina pudding addict!!! Ah, the little things in life! The great thing about this healthy pudding is that you can have it completely guilt free!
It makes a great alternative to the good old oat porridge. Top it either with cinnamon only or your favourite jam, fresh fruit or nuts. Or fruit and nuts together.
If you really like it a bit sweeter, add more sugar to it, although I think there is no need for too much if you add vanilla and/or lemon extract, that will make it really flavourful. Or the zest of lemon would also work wonders. So, cooking it can be that simple, it is truly up to you how you like it.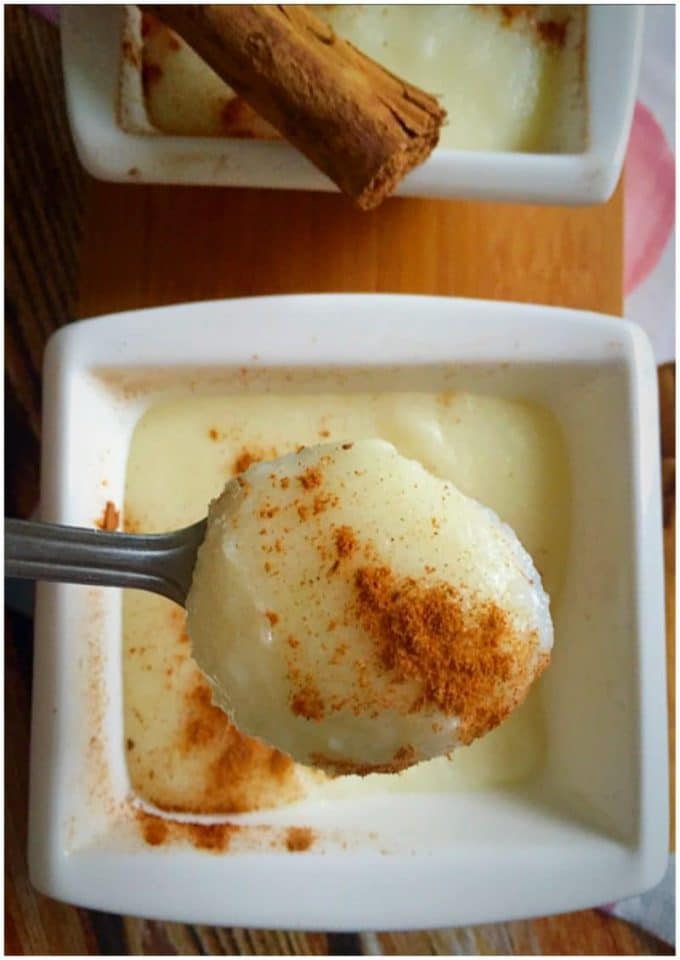 If you want to make semolina pudding for babies, do not add sugar, but can add lemon zest and cinnamon, depending how the baby takes it. But even plain tastes great.
Or mash banana and mix it with it, that will taste amazing.  Do use full-fat milk for them, otherwise you can use semi-skimmed if you make it for adults.
When l was a child, mum used to make it often for the whole family. Together with the rice pudding another great favourite of mine, they were the perfect treat for us, when ingredients for more sophisticated desserts were not available. Who needed chocolates anyway with such a delicious dessert?
Semolina Pudding Recipe
It certainly is one of those simple but tasty recipes you can make when you run out of ideas for breakfast, or you just want a bit of a change from your usual food.
You can probably find semolina pudding in stores, but if you check the label, it's full of unnecessary junk ingredients.
So it only makes sense to make your own pudding at home, it comes out a lot cheaper too. A packet of 500 g is under £1. You only need about 2-3 tsp per serving, so that packet can last you a really long time. Do give it a try, you'll love it.
If you've tried my SEMOLINA PUDDING RECIPE or any other recipe on the blog then don't forget to rate the recipe and let me know how you got on in the comments below, I love hearing from you! You can also FOLLOW ME on FACEBOOK, and PINTEREST to see more delicious food and what I'm getting up to.
Semolina Pudding Recipe
Semolina Pudding Recipe or semolina porridge, a healthy and delicious breakfast or dessert that can be served either hot or cold, and topped either with cinnamon, jam, fresh fruit or nuts. Semolina pudding for babies is a great alternative to the oat porridge, little ones will love it.
Keyword:
healthy breakast for babies
Ingredients
600

ml

milk (full fat or semi-skimmed)

10-12

tsp

semolina

1

tbsp

vanilla sugar

1

tsp

ground cinnamon
Instructions
Pour the milk into a pan and bring it to boil over a medium heat together with the sugar and half of the cinnamon.


Add the semolina whisking continuously for about 2 minutes until the pudding thickens slightly and bubbles.


Remove from the heat and transfer to a bowl.


Top it with the remaining cinnamon, or your choice of jam, fresh fruit or nuts.

Recipe Notes
Once you remove it from the heat, the pudding wil not be very thick, but there is no need for more semolina at all. When it cools down, it will thicken more.

If you'd like to see the measurements in cups and ounces, please click on the US CUSTOMARY link.

The number of ingredients can be adjusted depending on the number of servings you need. To do so, please click on the number next to SERVINGS and adjust accordingly.
Nutrition Facts
Semolina Pudding Recipe
Amount Per Serving
Calories 298
Calories from Fat 90
% Daily Value*
Total Fat 10g 15%
Cholesterol 30mg 10%
Sodium 129mg 5%
Potassium 441mg 13%
Total Carbohydrates 39g 13%
Protein 12g 24%
* Percent Daily Values are based on a 2000 calorie diet.
Enjoy 🙂
Save
Save
Save
Save