Celebrate the special women in your life with these special Mother's Day Brunch Ideas, a collection of quick and easy recipes to make at home with very little fuss and prep. From pancakes, to muffins, quiches and other delicious dishes, these recipes are sure to impress everyone!
Jump to:
Pancakes & Waffles
Blueberry and Buttermilk Pancakes - a quick and utterly delicious recipe that is full of fresh berries, what a treat! The pancakes are fluffy and incredibly light, and go so well with any syrup, honey or sweet sauce of your choice.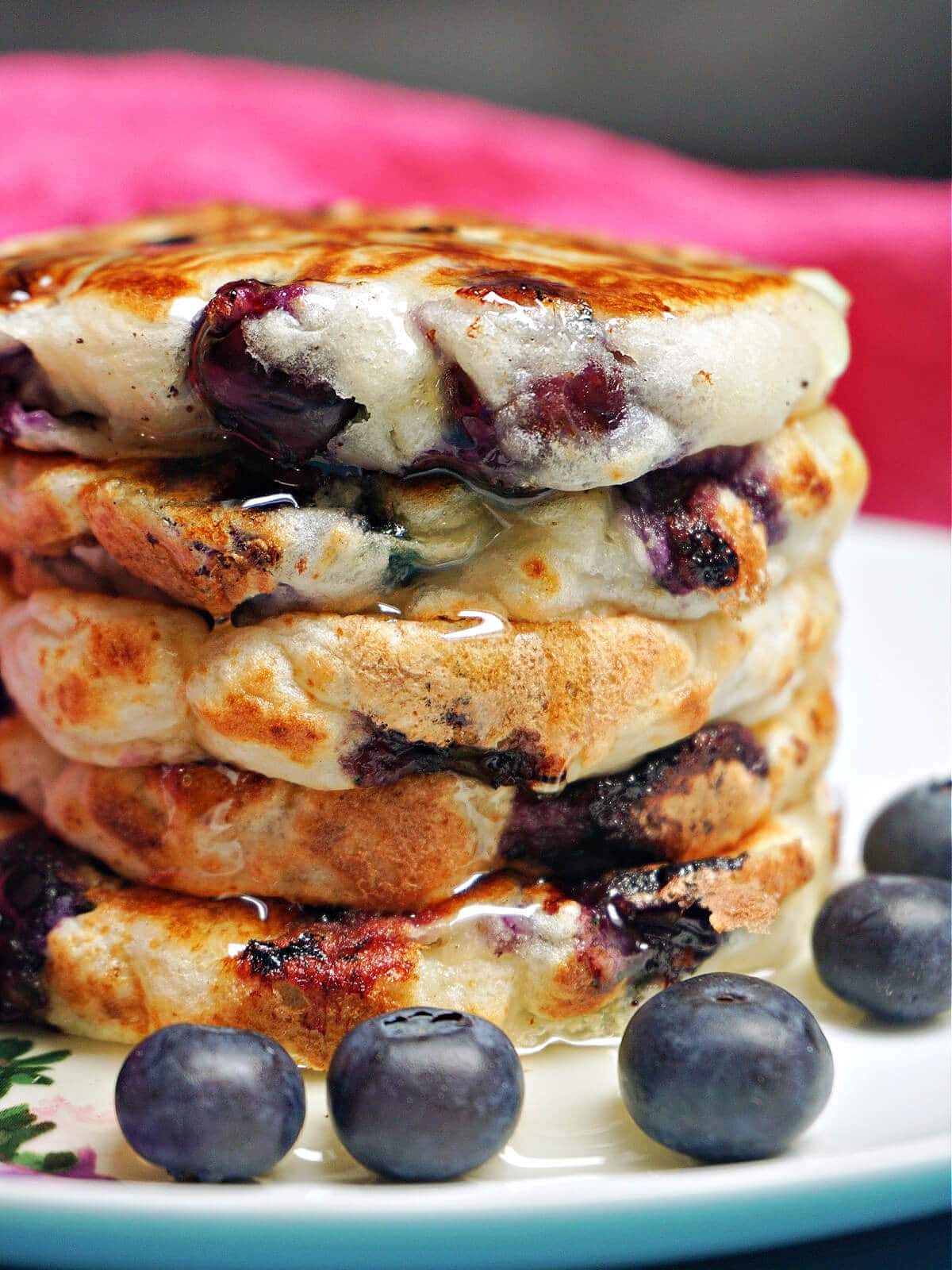 Banana and Chocolate Chip Pancakes - with no refined sugar added, these pancakes are as good as can be. Swap the milk chocolate chips for either white or dark chocolate chips, and you are in for a treat!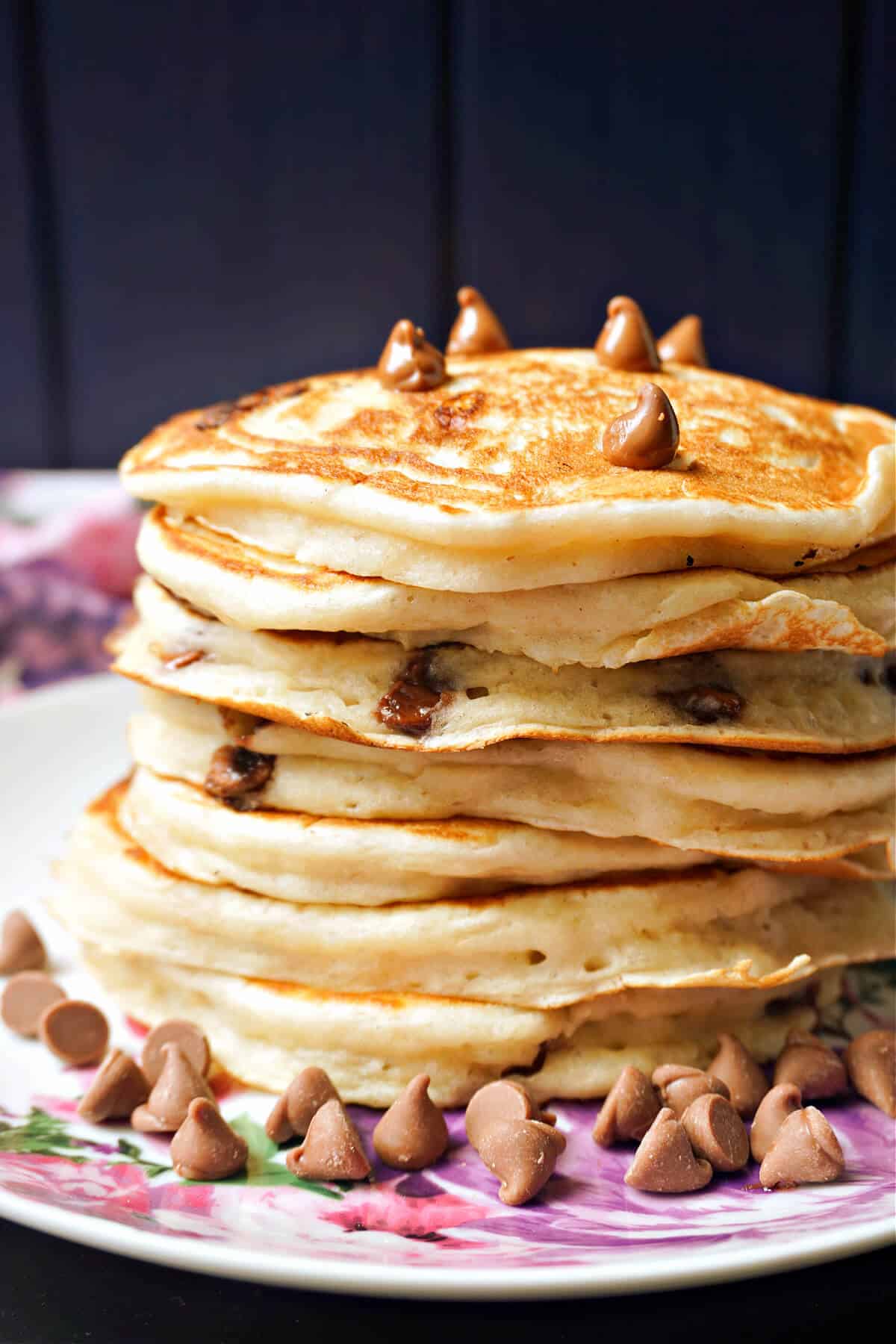 Chocolate Mascarpone Pancakes - served with smooth chocolate sauce and berries, these pancakes are taken to the very next level. It really can't get better than that!
American Pancakes - a failproof recipe that gives us super fluffy and light pancakes every single time - serve them with any nuts, fruit or syrup of your choice, and you have a restaurant-style pancake dish right from the comfort of your home.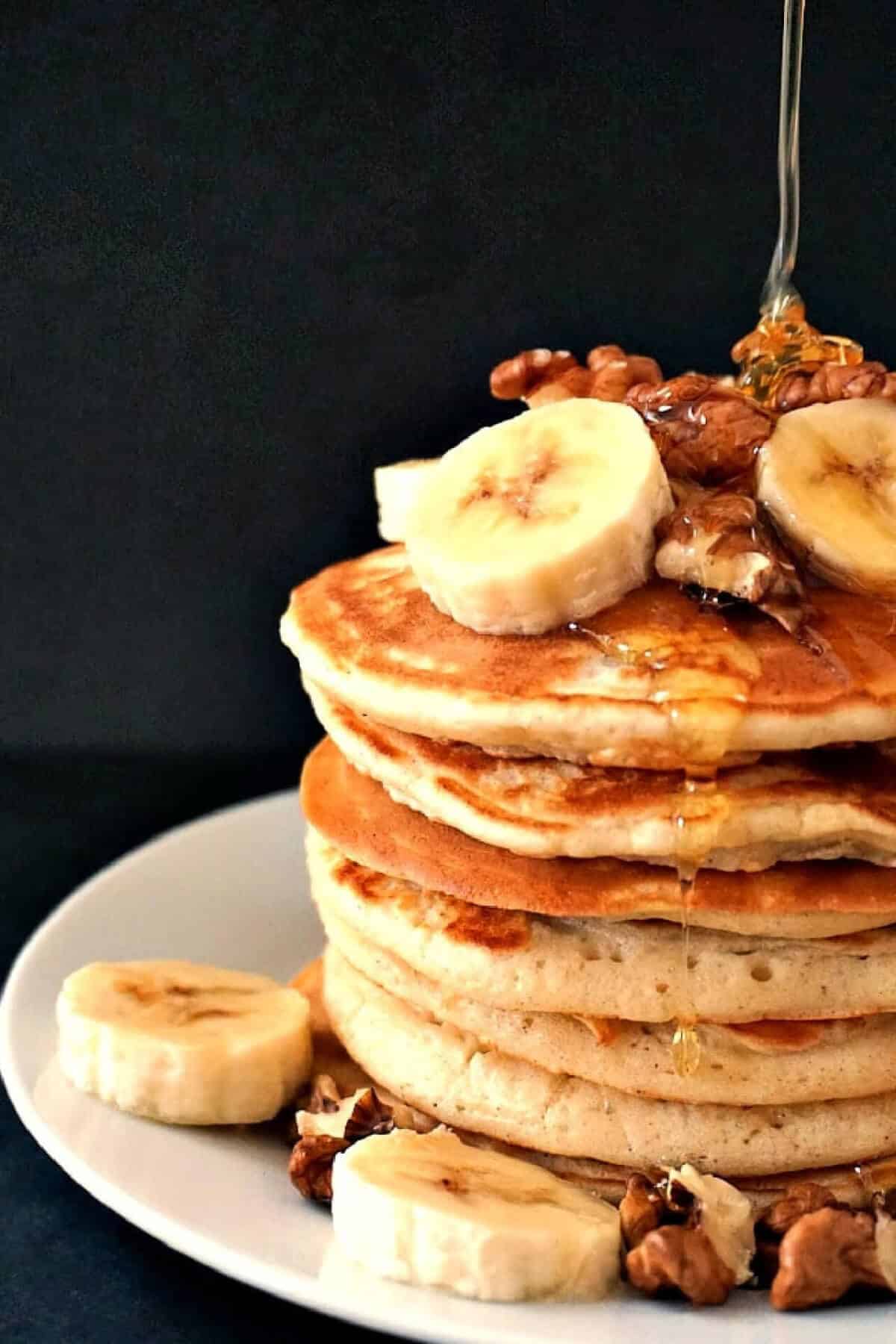 French Crepes - one of the most famous French treat, these crepes are super simple to make at home, and the perfect brunch every single time.
Belgian Waffles - a crispy on the outside but perfectly fluffy on the inside, these waffles have a touch of cinnamon that makes them incredibly delicious!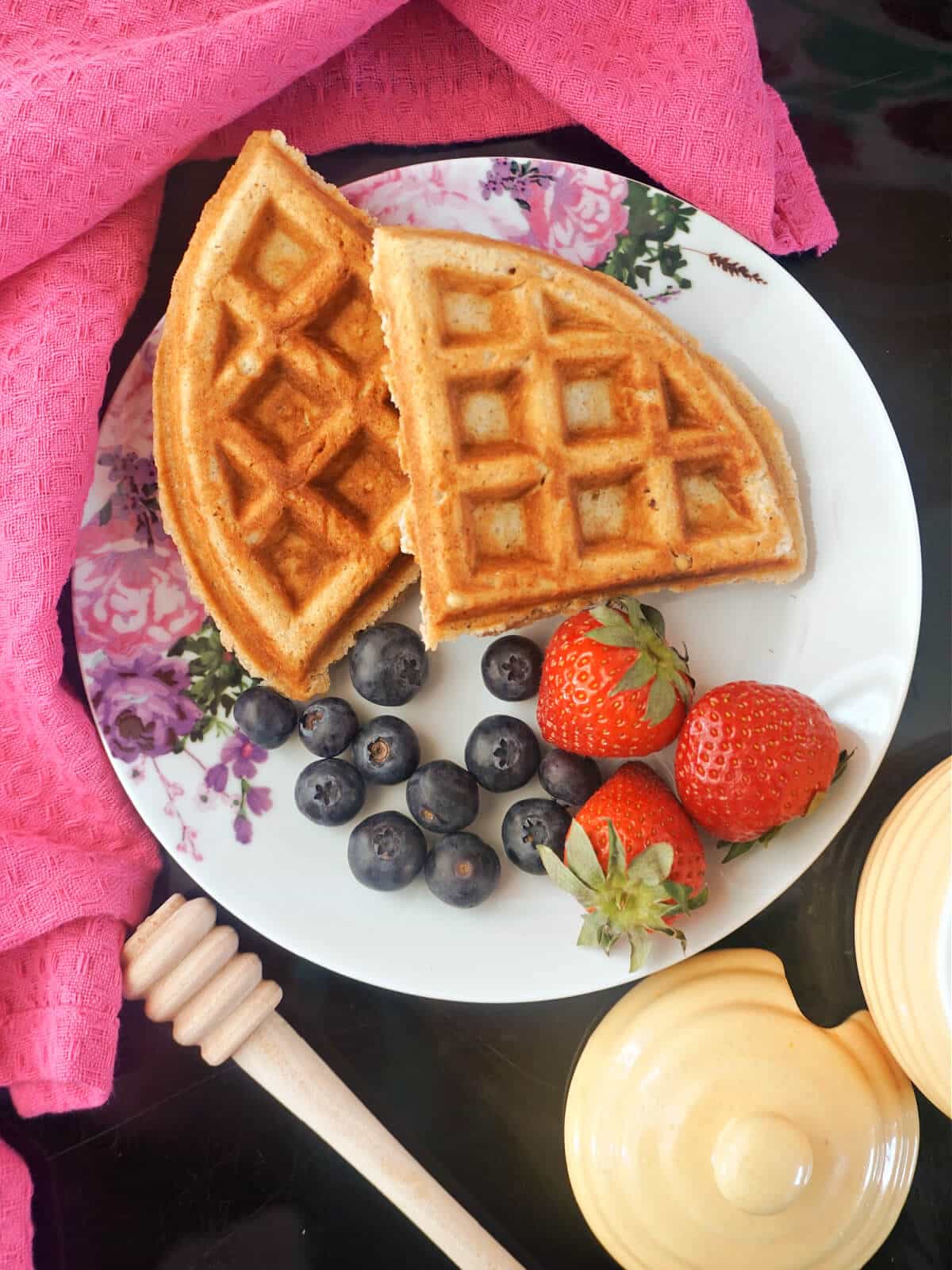 Banana Waffles - with no refined sugar added, these healthy waffles are the perfect choice when you want something that delivers in terms of taste, but it's less naughty.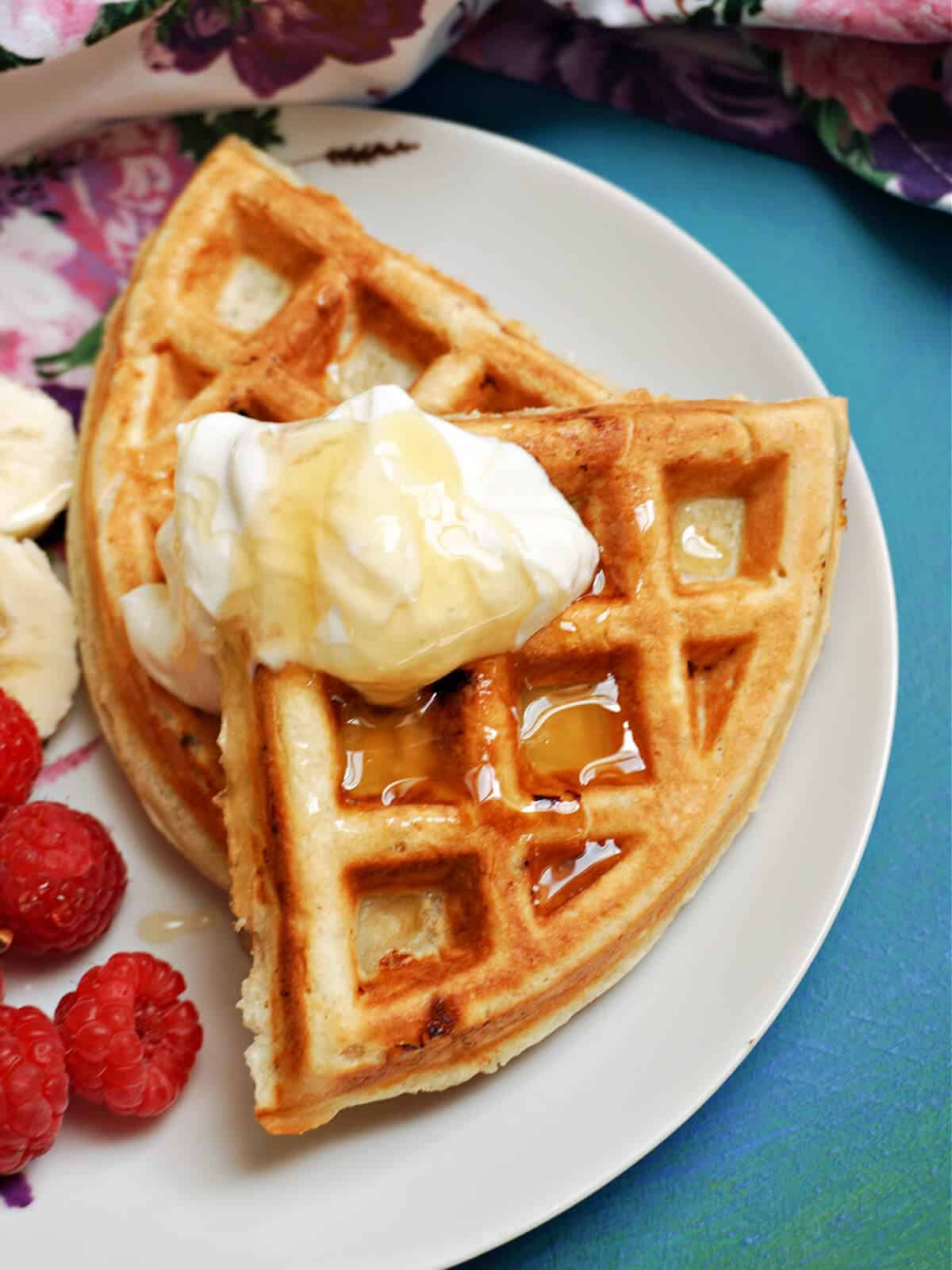 Muffins
Blueberry Muffins - a scrumptious recipe made from scratch with a few simple ingredients - and what a treat for Mother's Day that is!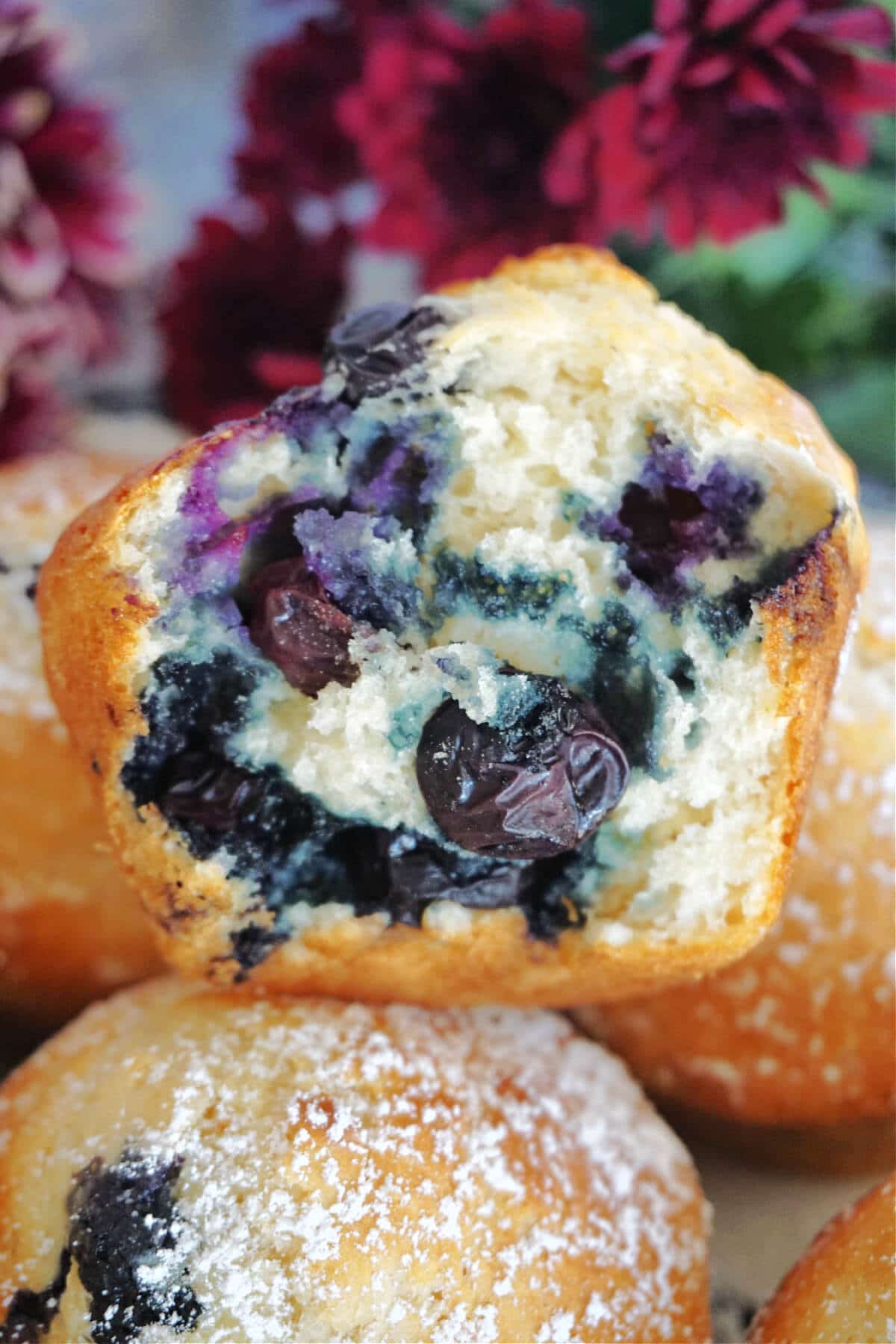 Cinnamon Muffins - with a lovely crispy top and moist and fluffy on the inside, these muffins are a dream come true! Can't think of a better treat when I think of Mother's Day brunch ideas.
Raspberry and White Chocolate Muffins - by far my favourite muffins, with a delicious combo of berry and white chocolate, these muffins will surely impress all the mums in your live.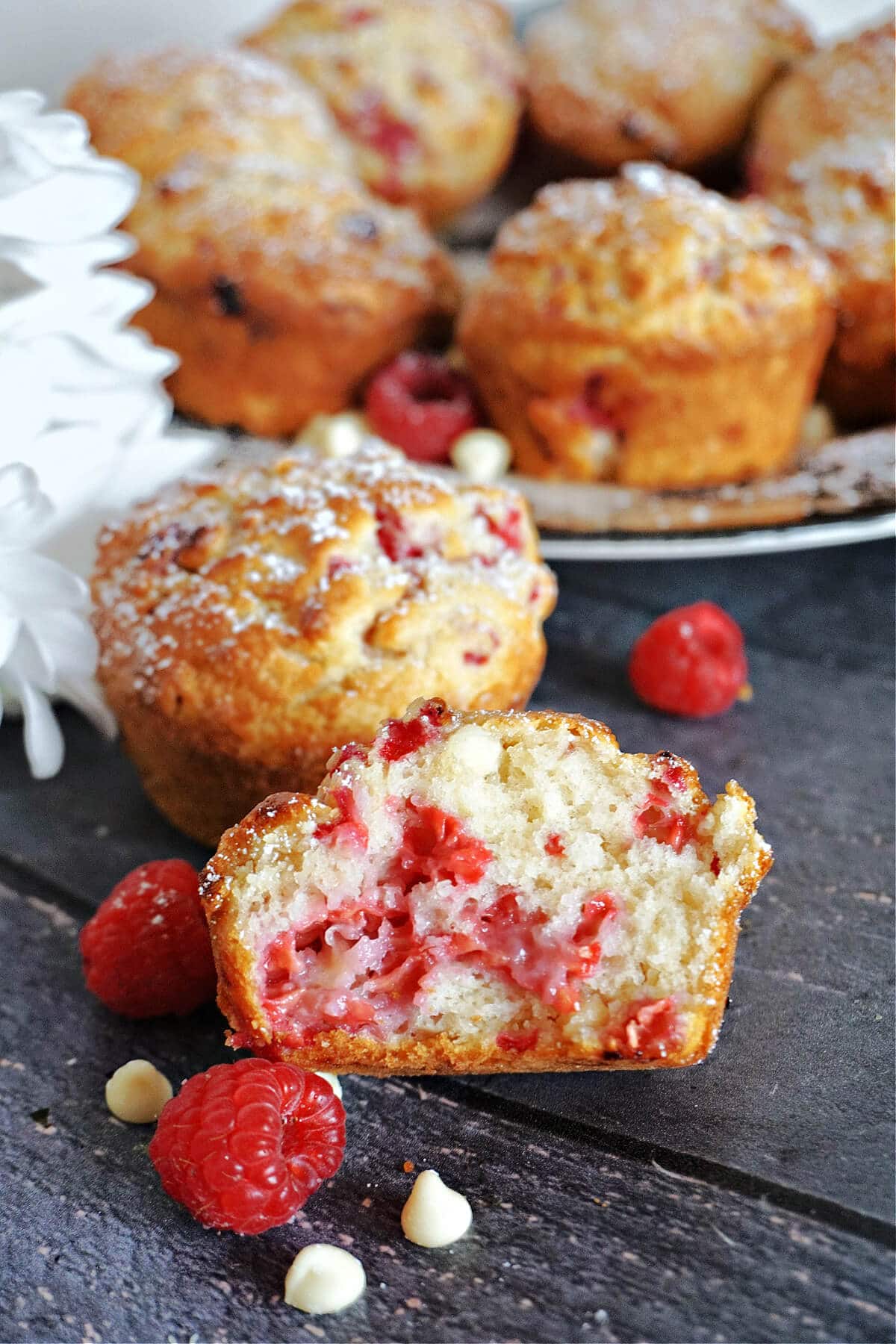 Courgette and Chocolate Chip Muffins - with no refined sugar added, these muffins are as god as you can get - my kind of treat for sure!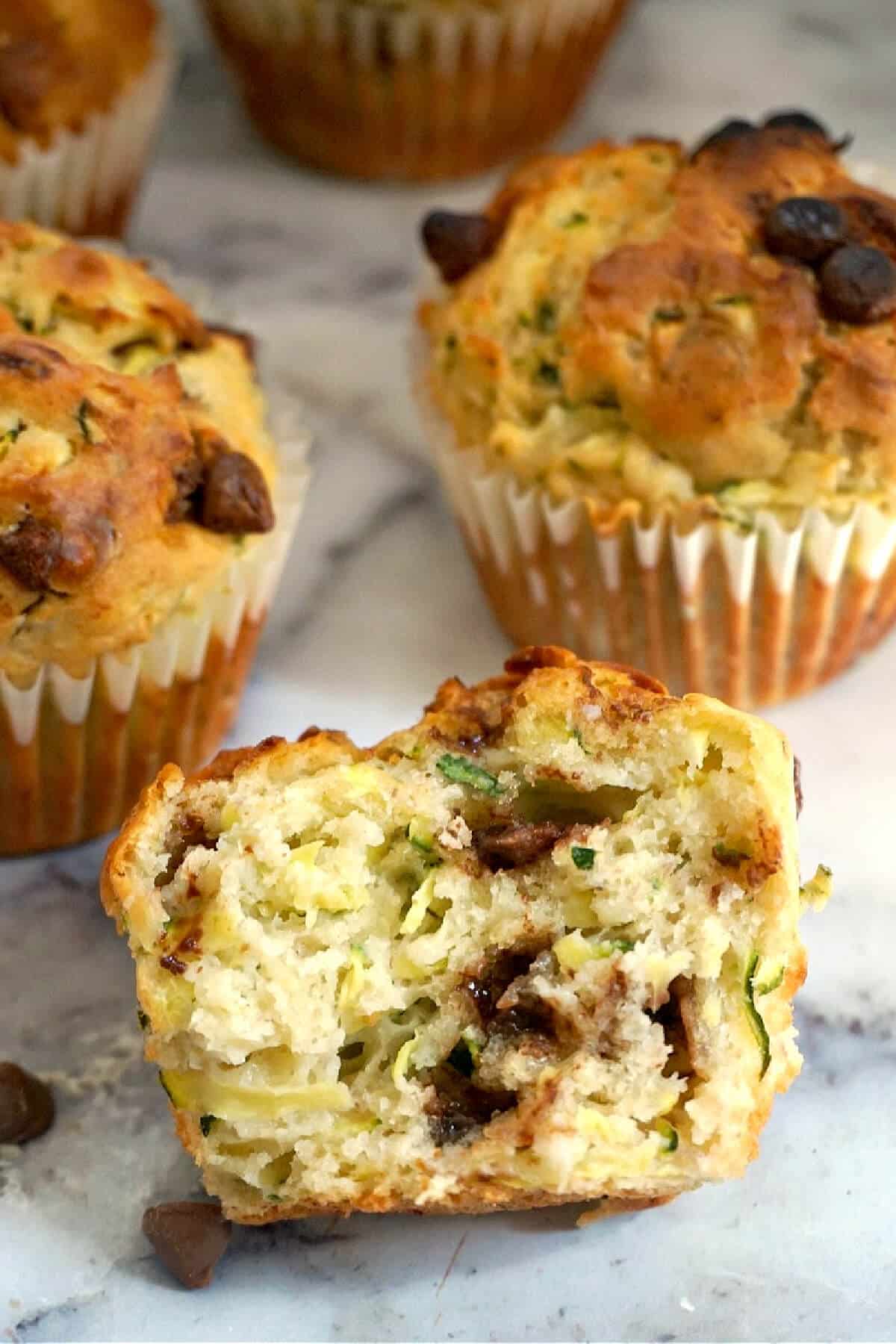 Quiche Recipes
Mini Quiches - with 3 different choices of filling, these lovely bites are a great savoury option for your Mother's Day menu. They are really quick to put together too, making it a hassle-free brunch.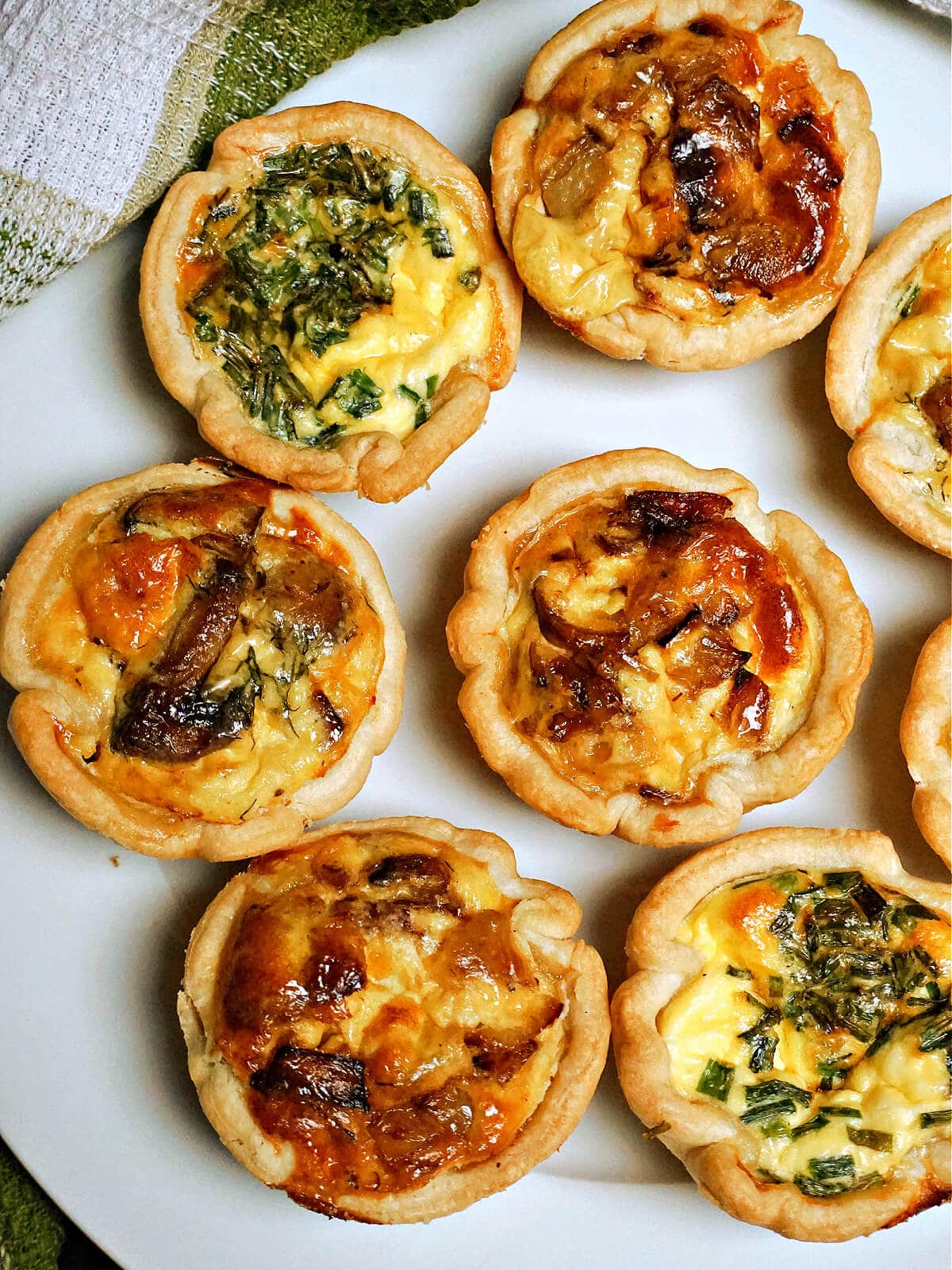 Quiche Lorraine - the famous French recipe, but made easily with just a handful of ingredients - no one can really resist that!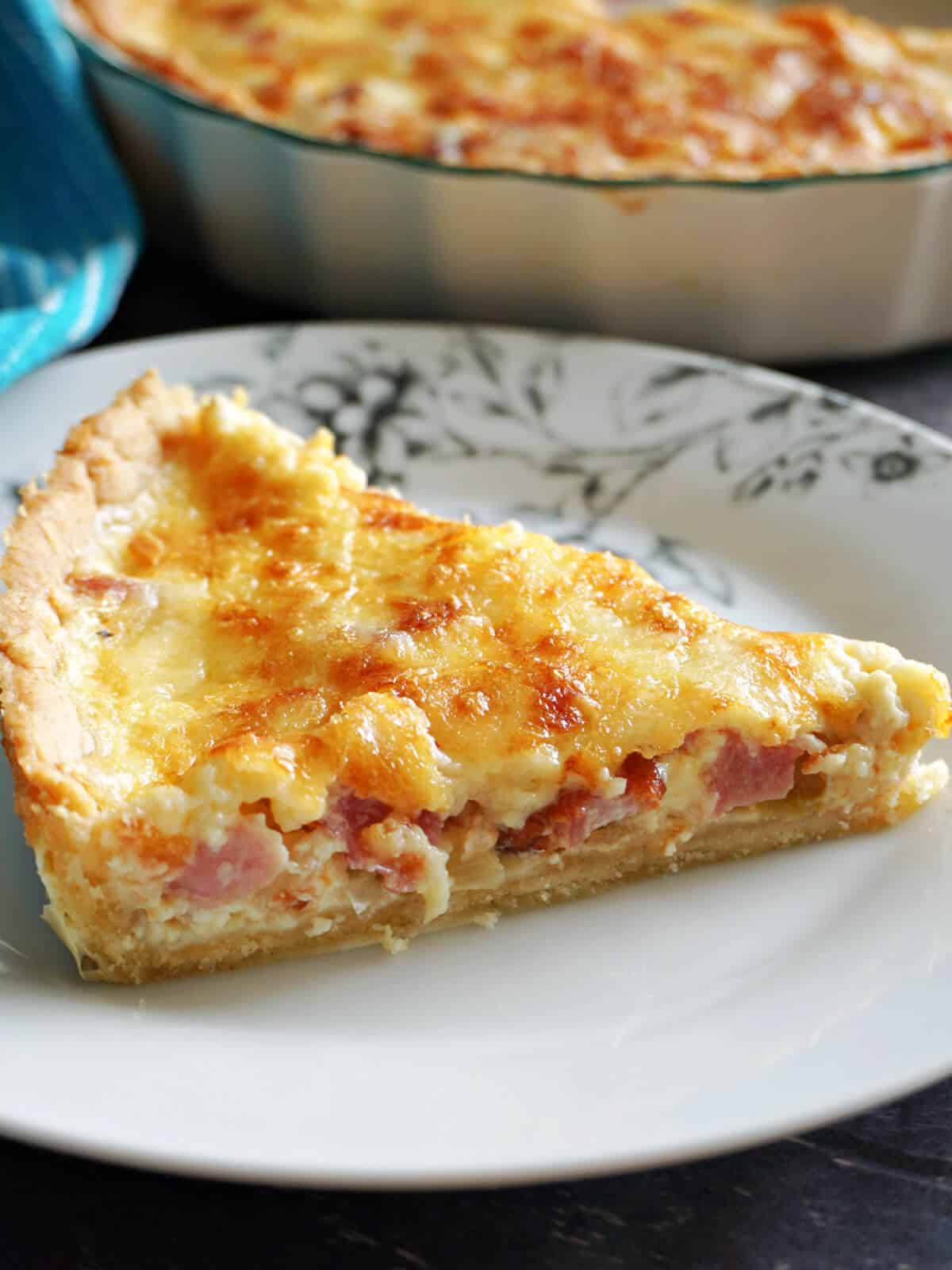 Spinach and Broad Bean Quiche - aka the Coronation Quiche, a super delicious dish that is full of goodness. The homemade pastry is so rich and perfectly golden, and the filling is refreshing and hearty too.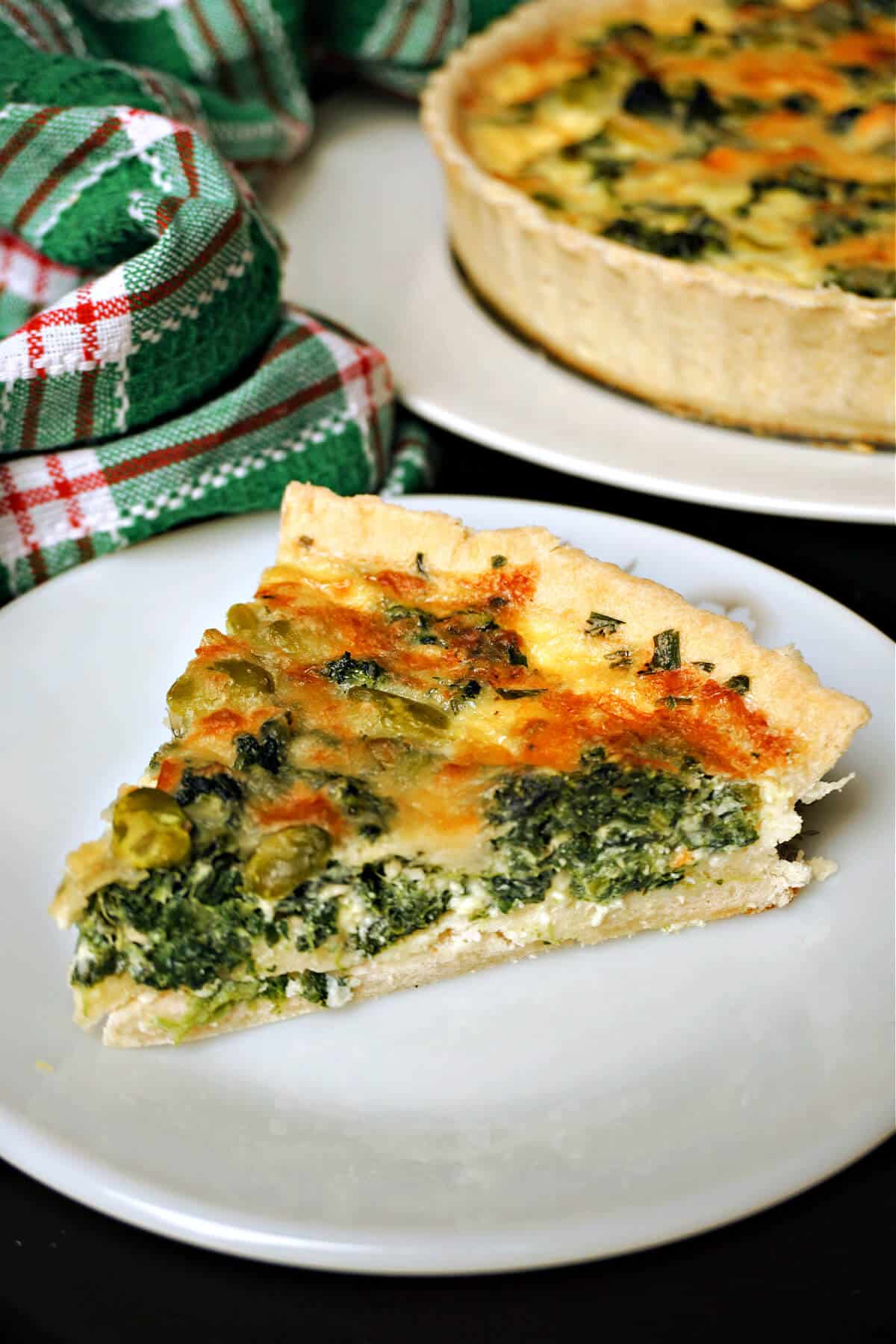 Savoury Dishes
Savoury Loaf Cake - made with ham, cheese, olives and sundried tomatoes, this savoury cake is absolutely delicious, and goes down so well with everyone.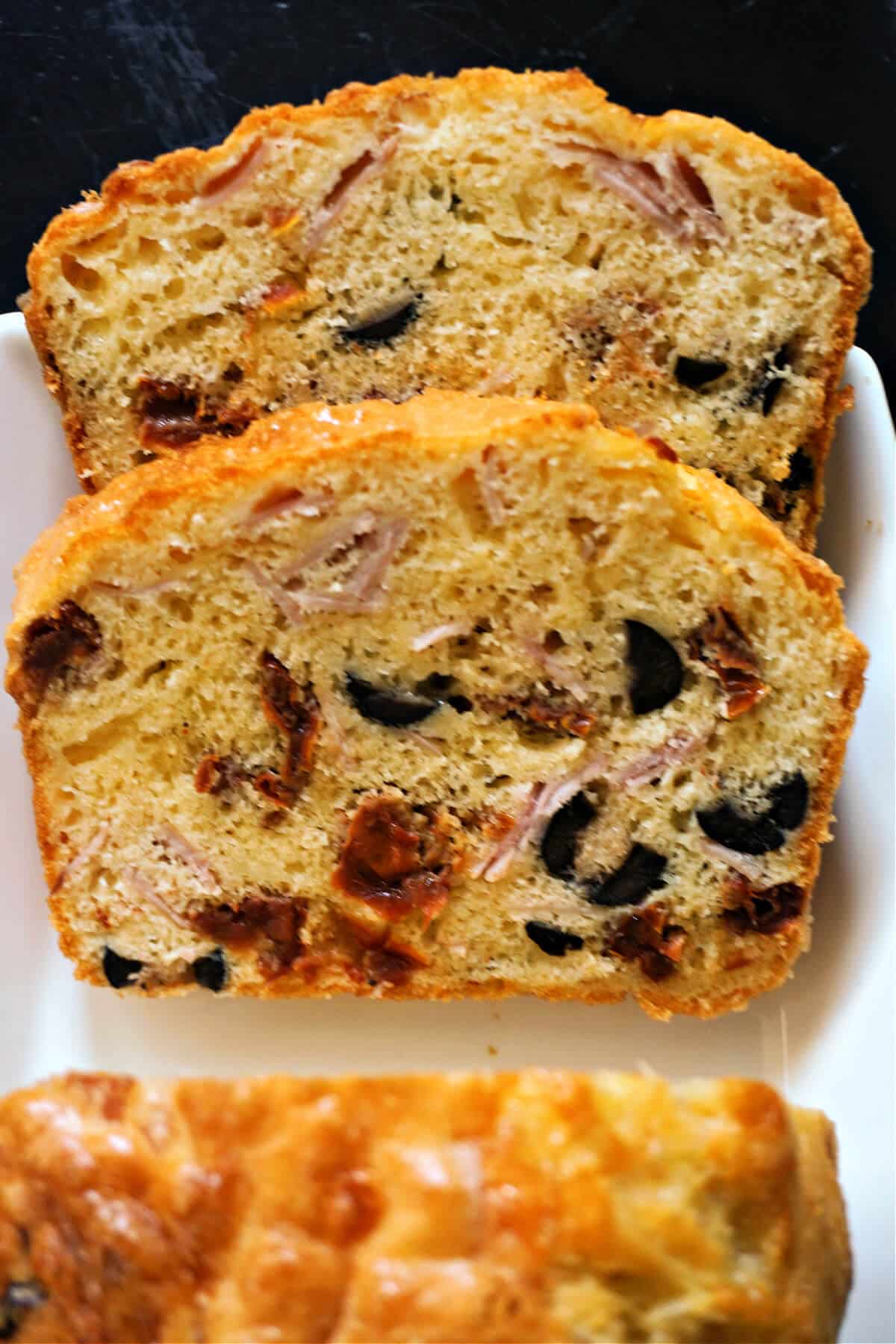 Aubergine Shakshuka - the brunch of all brunches, this dish is healthy, nutritious and fabulously delicious. It is sure to impress all the mums in your life!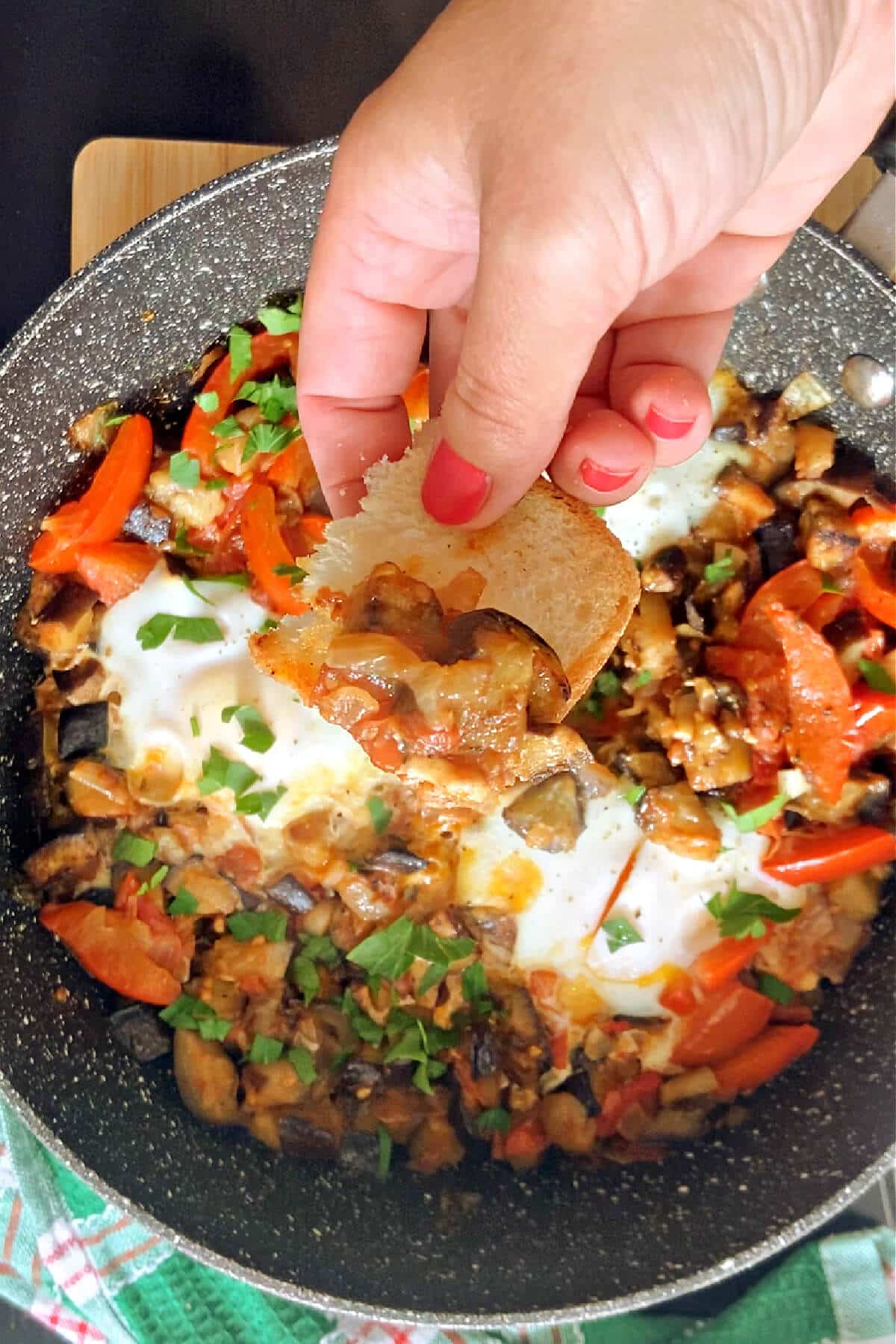 Deviled Eggs - you can't possibly have any sort of party or celebration without little little beauties - they are simply irresistible, and super easy to make with absolutely no fuss.
Creamed Spinach with Milk - served with poached eggs and a nice crusty bread, this dish is not only healthy, but heavenly delicious too.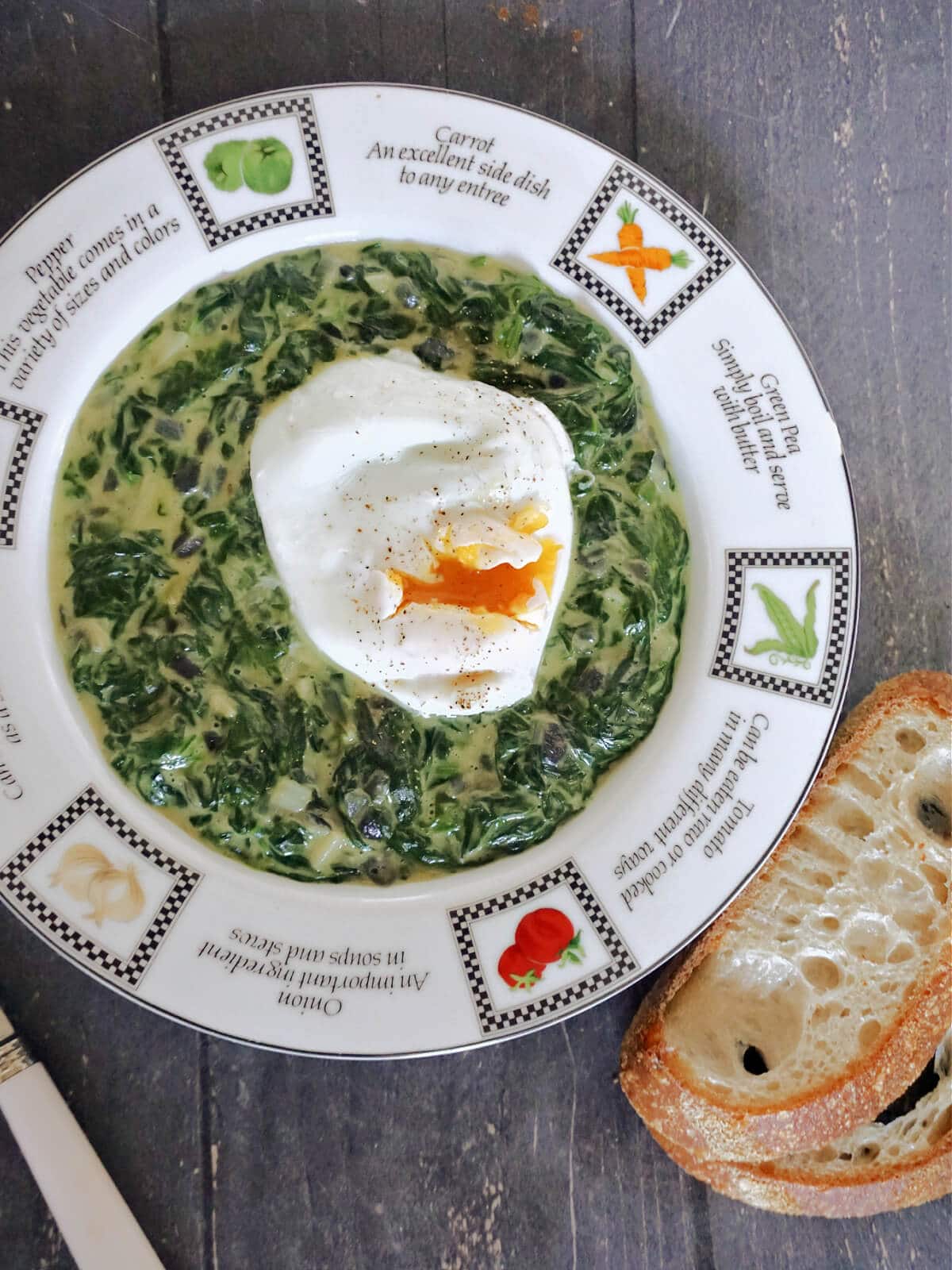 Swedish Sandwich Cake - layers of smoked salmon and cream cheese, and a touch of lemon and dill - this is the very definition of perfection!
Potted Shrimp - made with cooked shrimp, and flavoured with garlic, lemon juice, spring onions, fresh parsley and dill, the shrimp is then covered with melted butter which sets beautifully to create the most delicious dish you can possibly get.
Asparagus with Hollandaise Sauce and Poached Eggs - roasted asparagus, silky smooth homemade Hollandaise sauce and perfectly cooked eggs- what can possibly be better than that!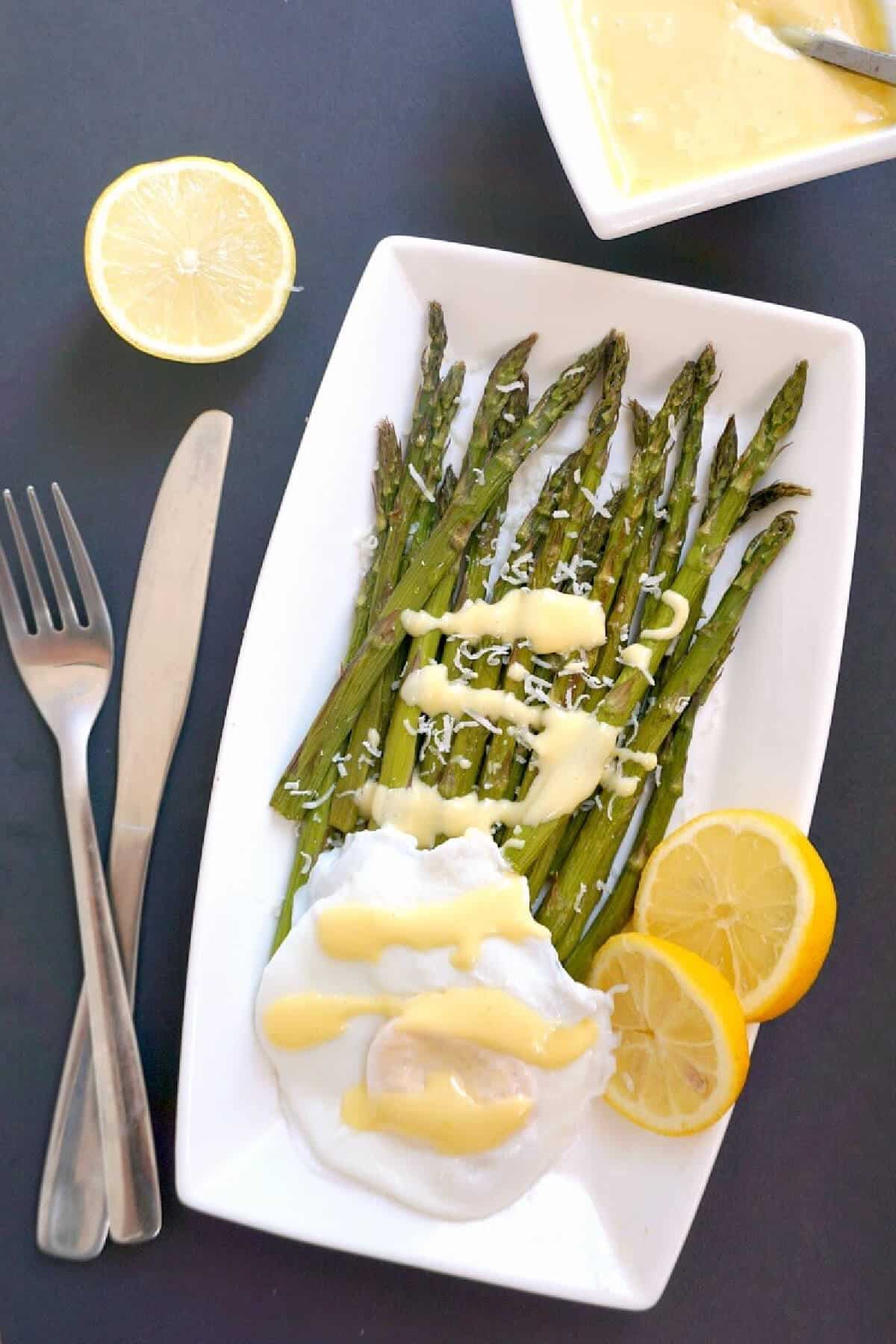 Italian Bruschetta - fresh tomatoes, basil, olives and a touch of parmesan on a crusty slice of bread - my kind of heavenly food.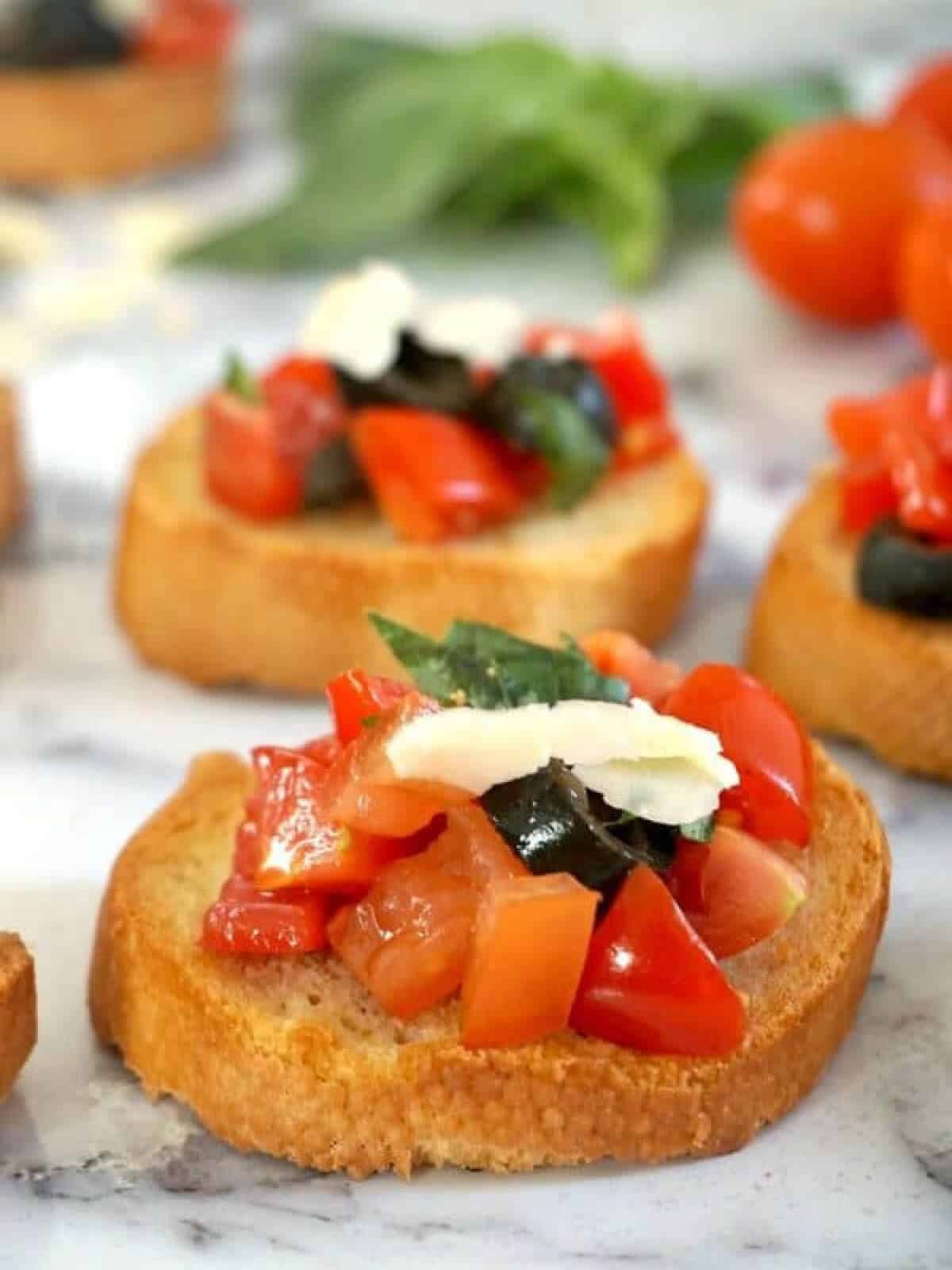 Smoked Salmon Blinis - delicious homemade blinis topped with silky cream, smoked salmon, dill and a touch of lemon; I can't think of a better bruch food!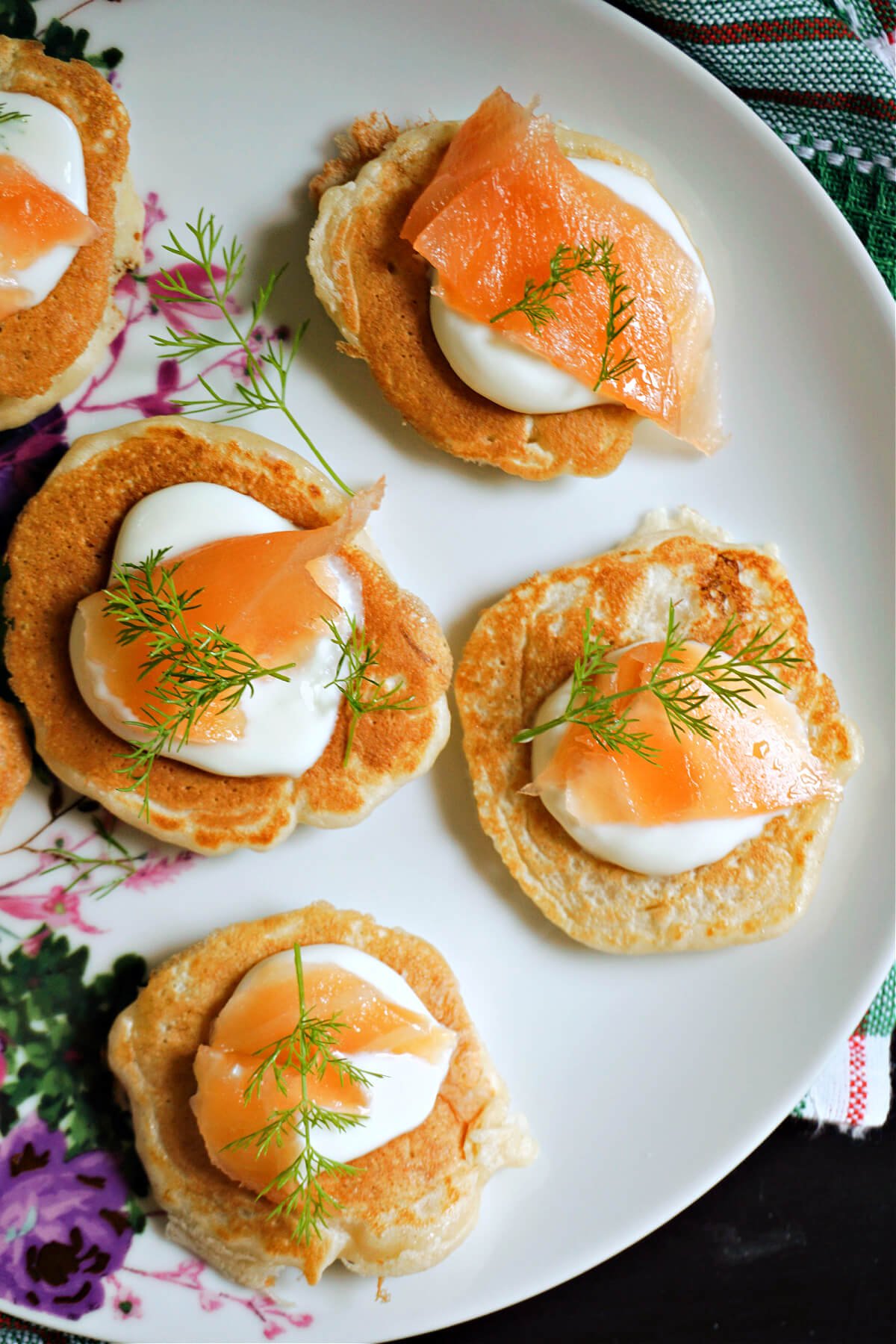 Potato Hash with Poached Eggs - a hearty and delicious breakfast or brunch recipe made in a skillet on the stove top. It's quick and easy to make, and the very best comfort food for the cold season.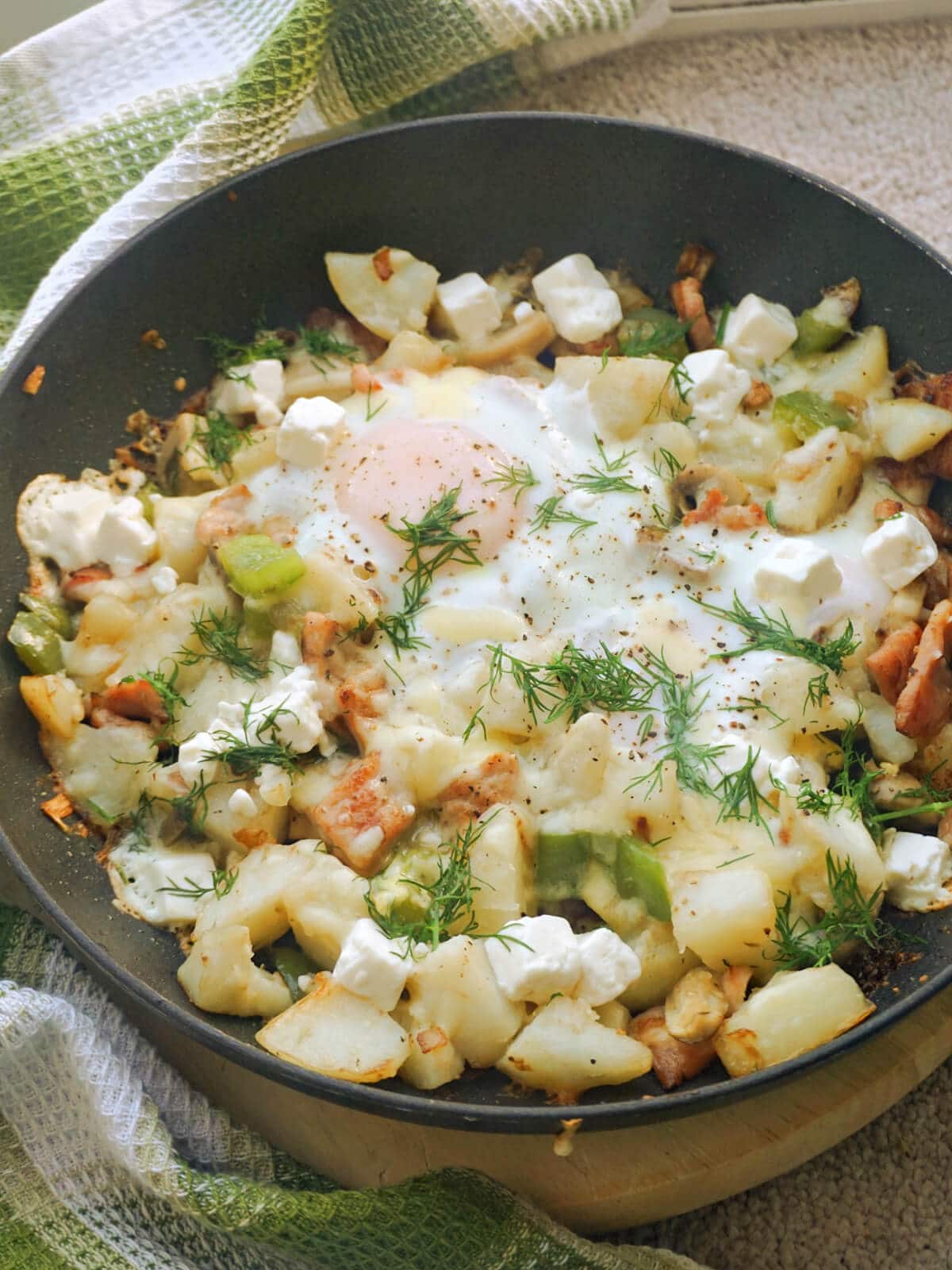 Poached Eggs with Avocado on Toast -  this vegetarian breakfast barely requires any effort, it has all the nutrients the body needs to work well and above all, it is super delicious.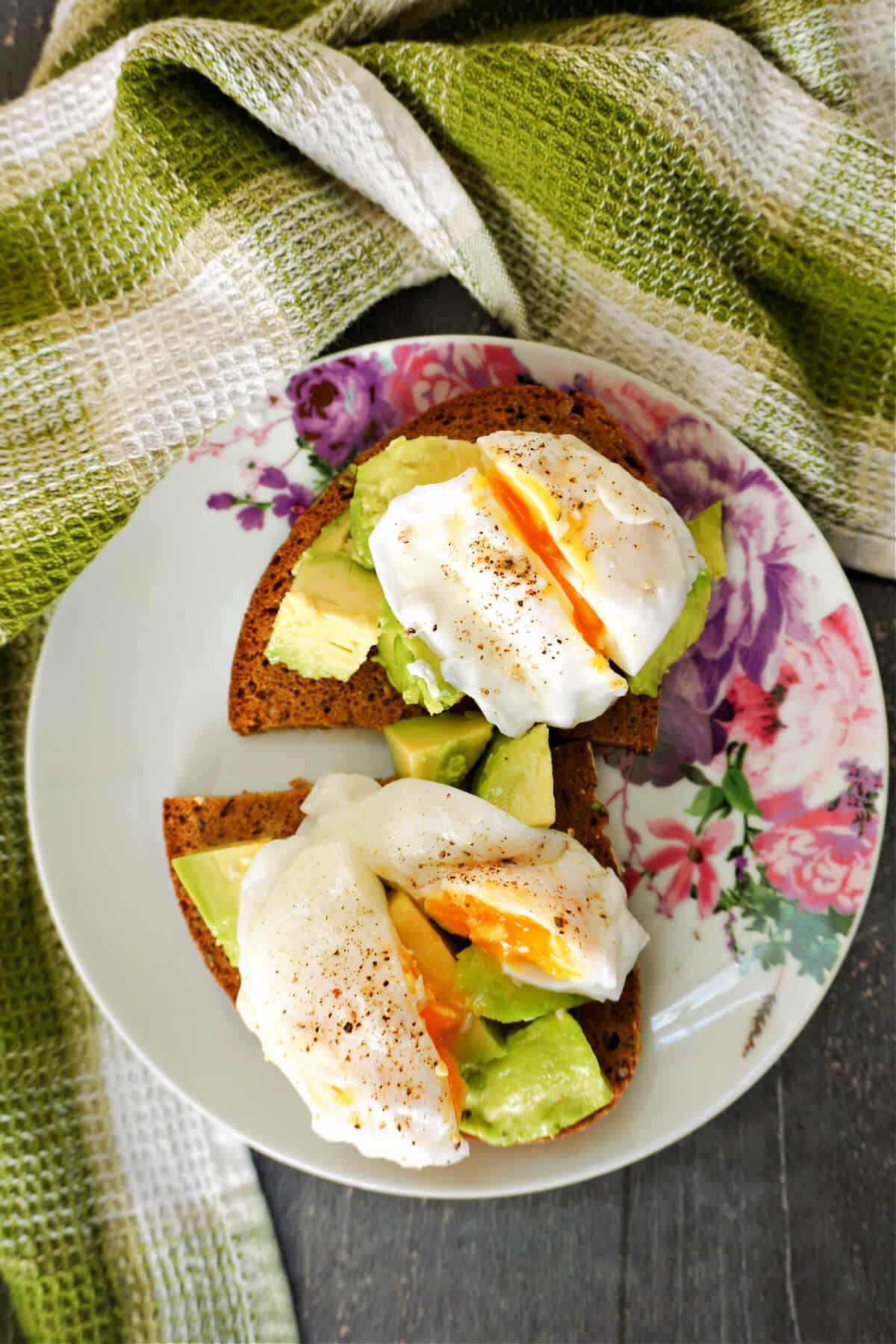 Sweet treats
Lemon Blueberry Crumble Pie - the blueberry filling has a lovely citrussy kick, and the crust is crumbly and buttery - can't think of a better treat for Mother's Day.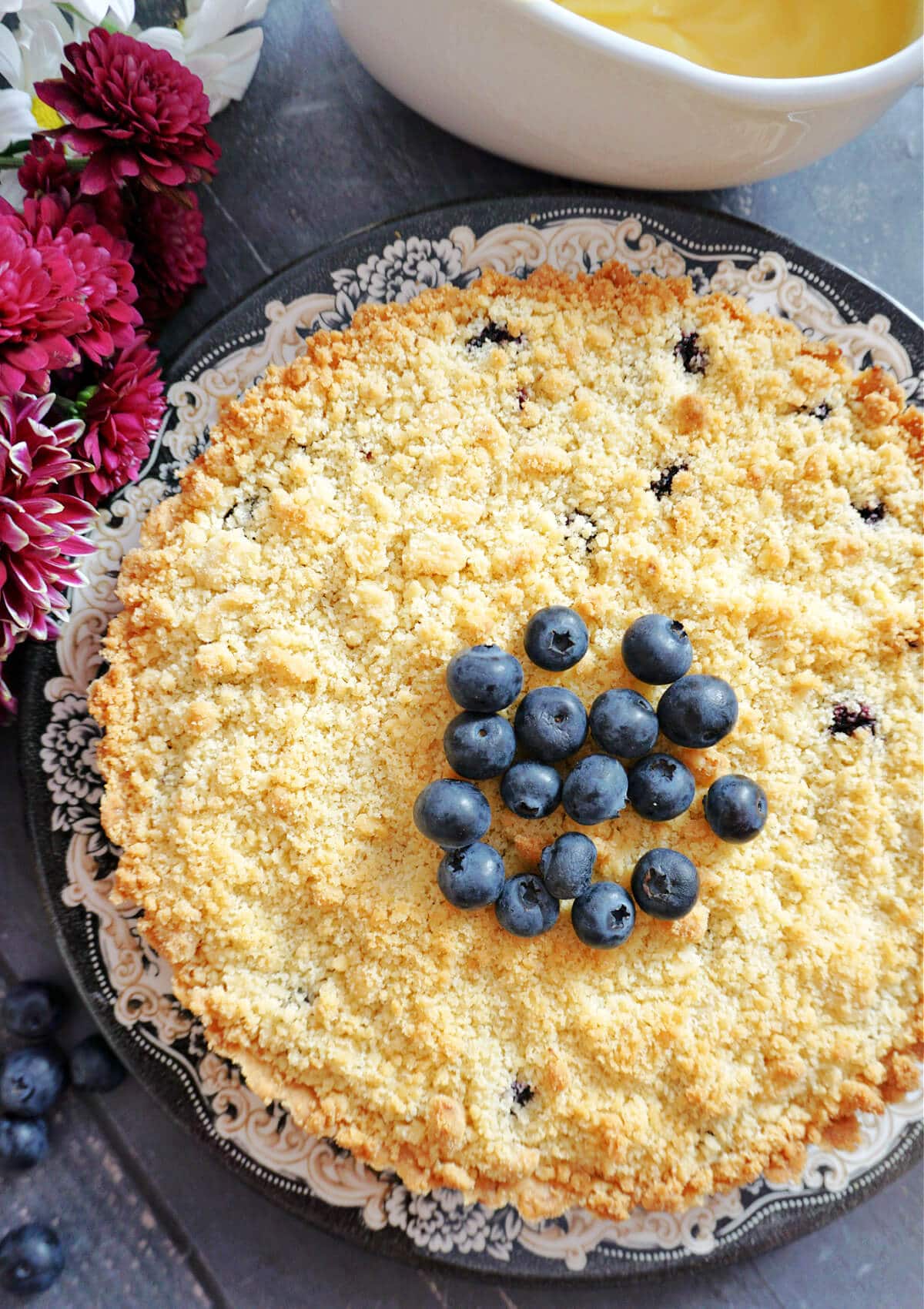 Banana Upside Down Cake in a Frying Pan - this no bake treat is cooked in a frying pan or skillet on the stove top with just a handful of ingredients.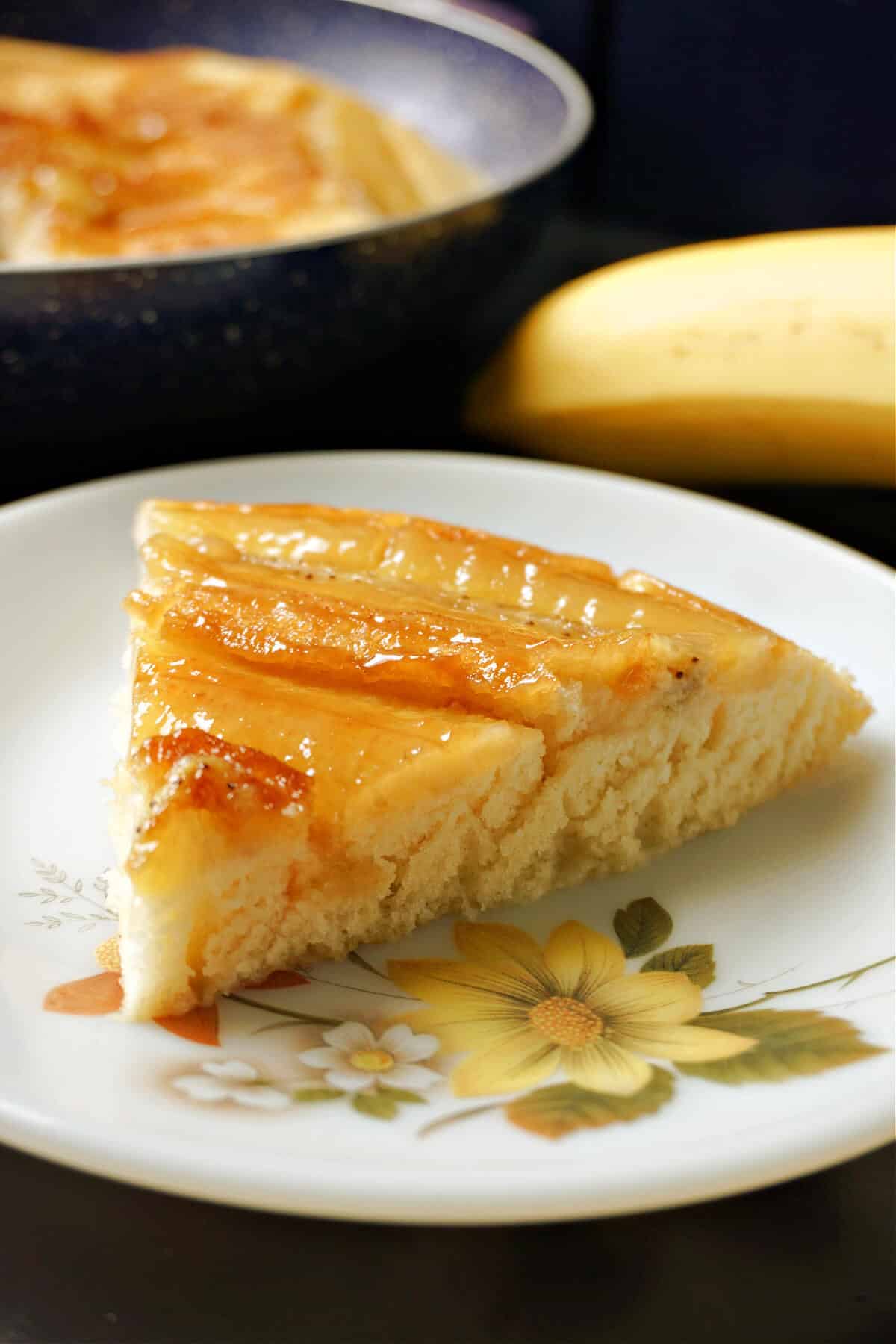 Cherry Crumb Pie - a lovely treat made with fresh cherries and a homemade buttery, crumbly golden crust. It has a hint of almond extract which adds a fantastic flavour to an already delicious dessert.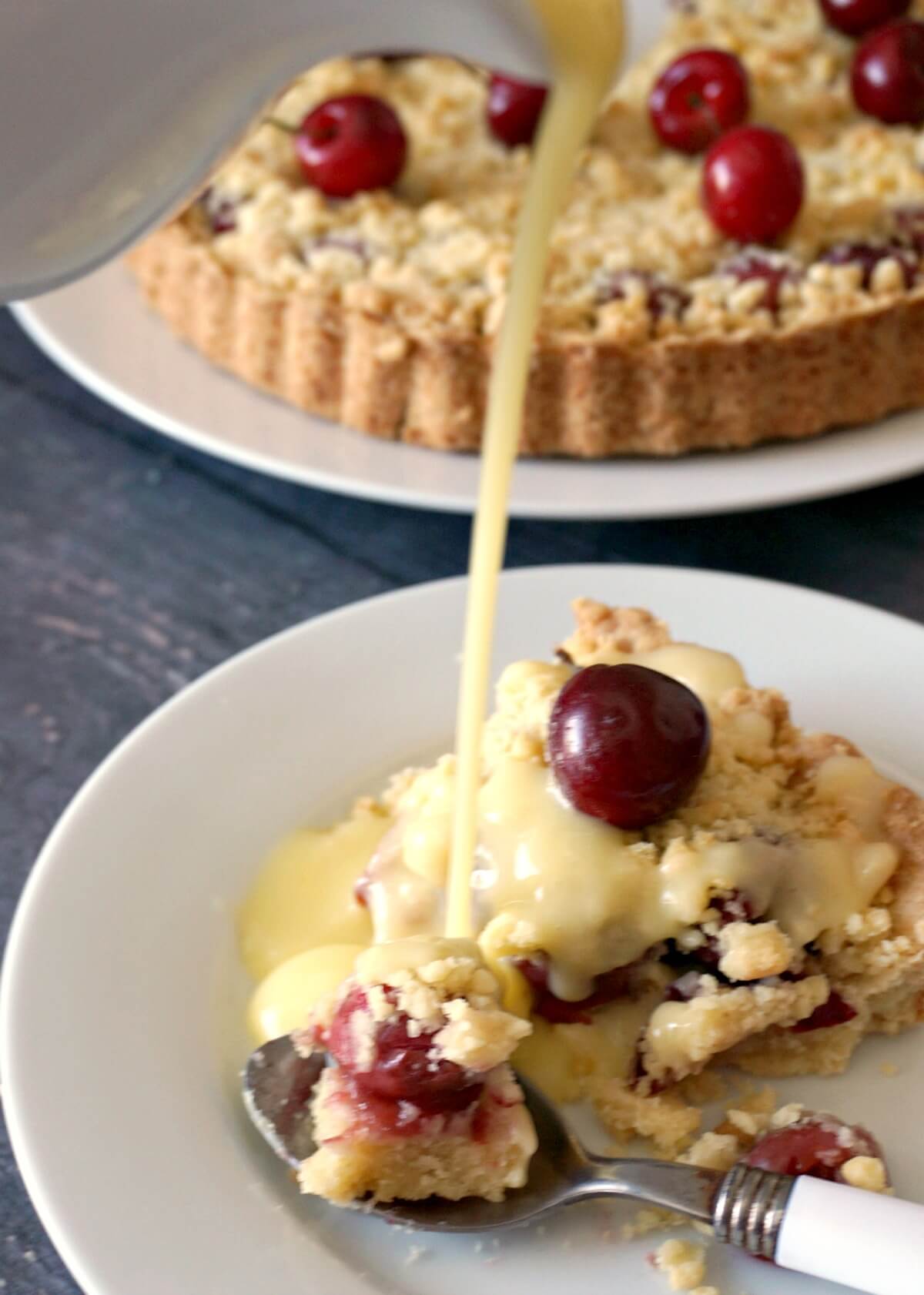 Homemade Churros - the churros are crispy on the outside and fluffy on the inside, and are nicely coated with cinnamon sugar, then dipped into a delicious homemade chocolate dipping sauce for the ultimate dessert recipe.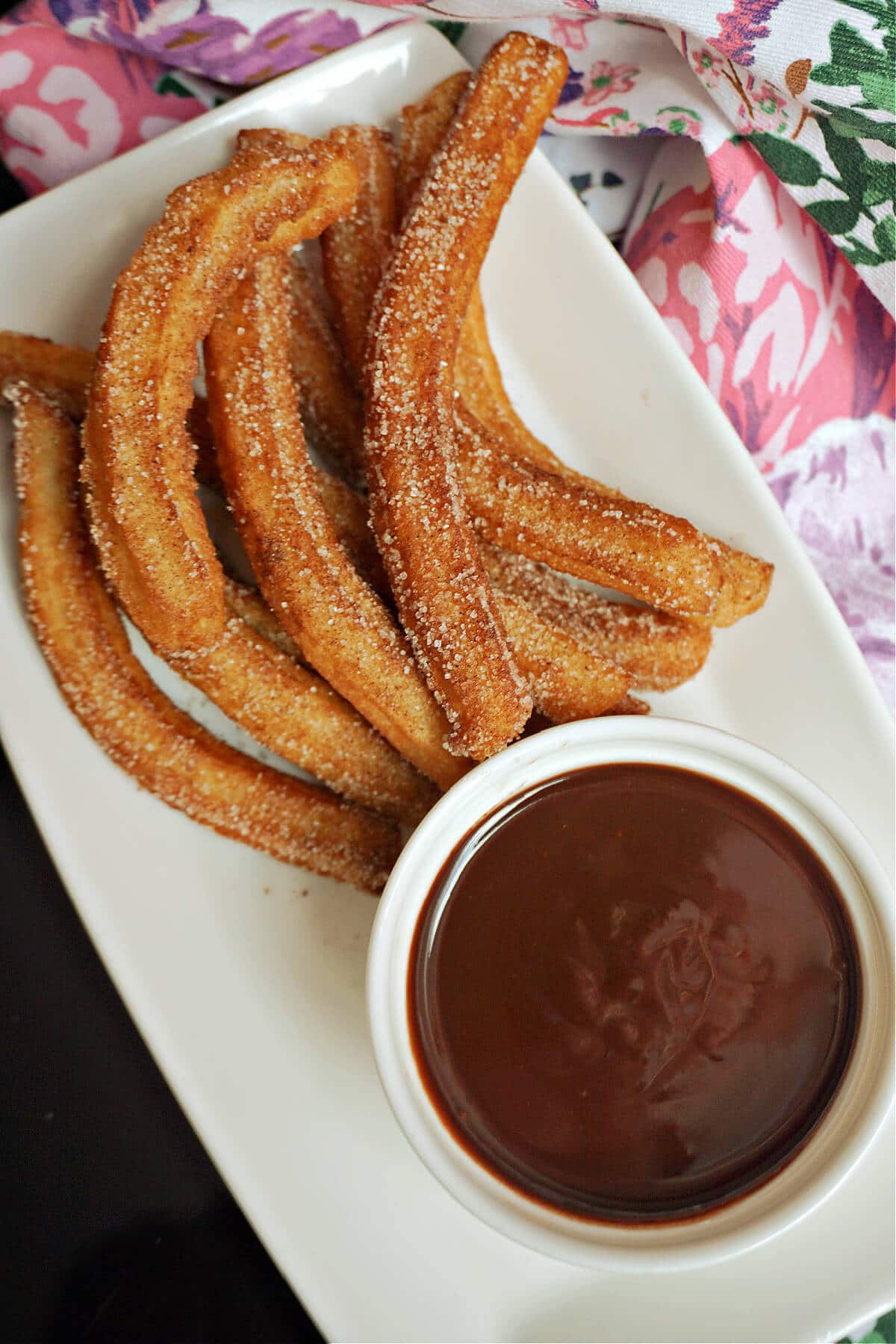 I hope you enjoyed these Mother's Day Brunch Ideas - if you are looking for an afternoon garden party, how about these Afternoon Tea Party Ideas? They are absolutely delicious, and fit for such a celebration! Happy Mother's Day to all the amazing mums out there!
If you've liked this recipe or any other recipe on the blog then don't forget to rate the recipe and let me know how you got on in the comments below, I love hearing from you! You can also FOLLOW ME on FACEBOOK, INSTAGRAM , YOUTUBE, TIK TOK and PINTEREST to see more delicious food and what I'm getting up to.