Afternoon Tea Menu Ideas, a collection of delicious recipes for the best afternoon tea party. With summer upon us, there is nothing better than spoiling yourself with some posh treats and a nice cup of tea. From sandwiches, to scones and cakes, there is a bit for everyone to enjoy.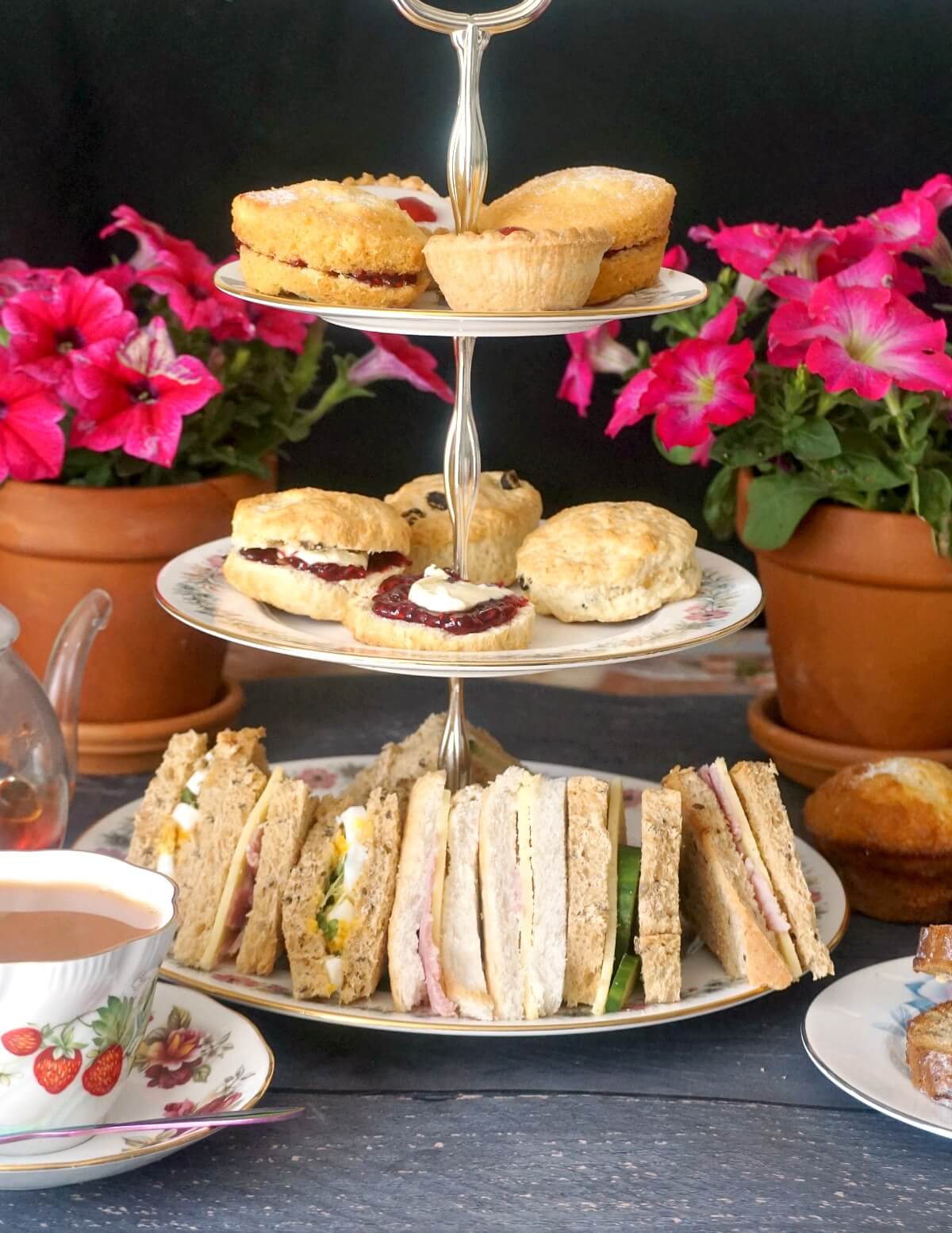 Jump to:
British afternoon tea
The Afternoon tea is so quintessentially British. Dating back to the early 1800s, the afternoon tea has become a ritual. And although in the past it was a luxury that only the wealthy could afford, perhaps nowadays it's more of a matter of lack of time, rather than money, when it comes to having an afternoon tea.
A proper afternoon tea party menu will have a wide range of yummy sandwiches, scones and cakes, and even though the bite-size treats are the norm, nothing stops you from baking a regular cake and enjoying it the same way. After all, it's your party, and you can organise it the way you like.
Hotels and cafes are the best places to go when you fancy an afternoon tea, and lots of them will also do home deliveries too. Posh places will have a wider selection of black, herbal and green teas, otherwise the good old black tea is the favourite. It wasn't until some years ago that l had my first fine afternoon tea in London, and that was an unforgettable experience.
But that can be pretty expensive, mind you, so why not do it at home? Homemade recipes are the best, and you get to have your favourite treats. Let's see what we can include!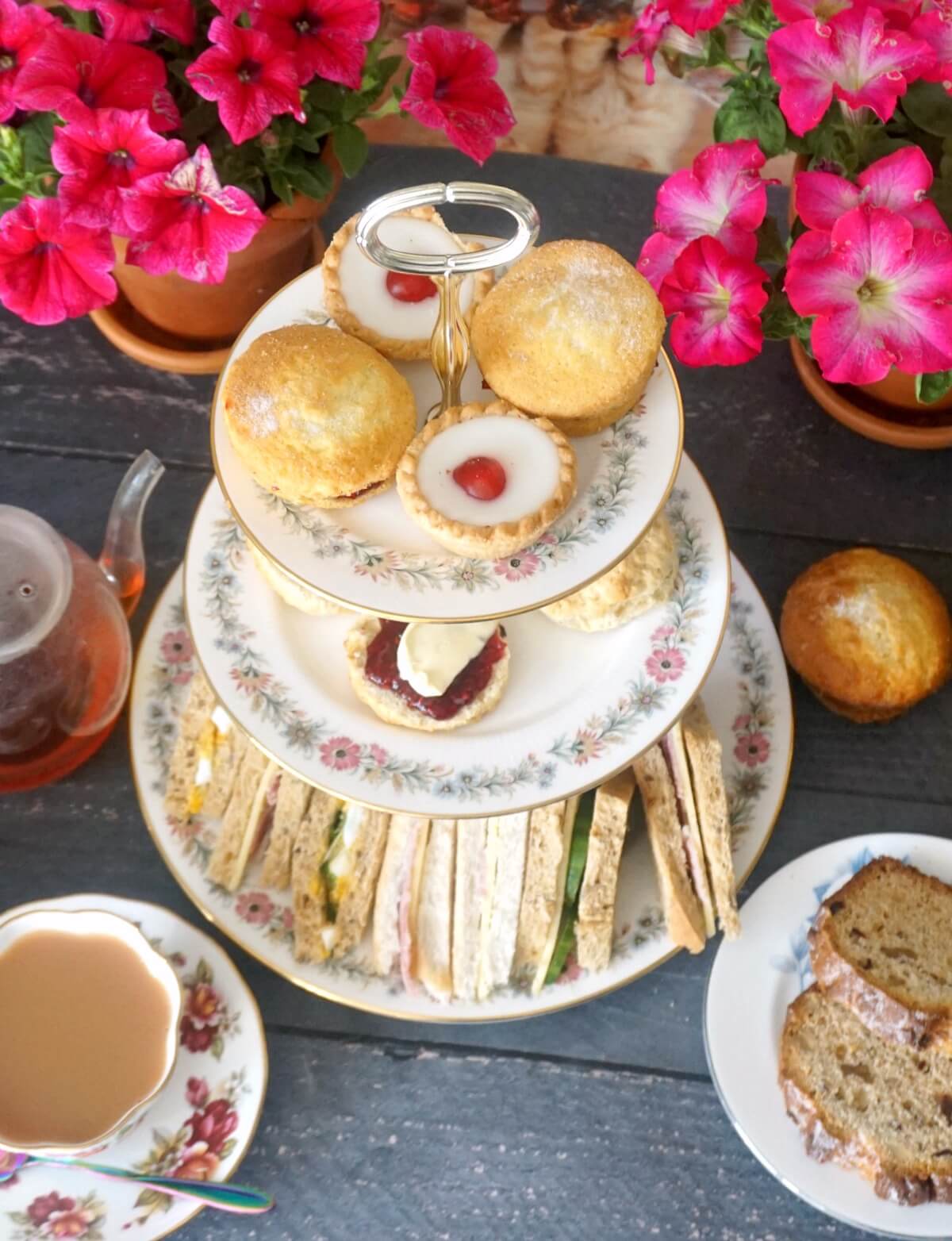 Afternoon tea sandwich ideas
Believe it or not, we can't just throw the treats on a tiered cake stand randomly, there is a nice way of arranging them. The largest plate which sits at the bottom will have the sandwiches, the middle one is for scones, and the top one for cakes. Now, if you don't have a tiered cake stand, not to worry, just arrange everything on regular plates.
When it comes to sandwiches, the sky is the limit, you can add pretty much any filling you like. Some classic sandwich recipes are still the favourite though. Use any kind of bread you like: white, wholemeal, half half, seeded, you name it. Best if you cut out the edges after you assemble the sandwiches, they will look nicer this way.
CORONATION CHICKEN SANDWICH - Created for Queen Elizabeth the II's coronation, this recipe has become ever so popular. I can't think of a better choice for an afternoon tea party.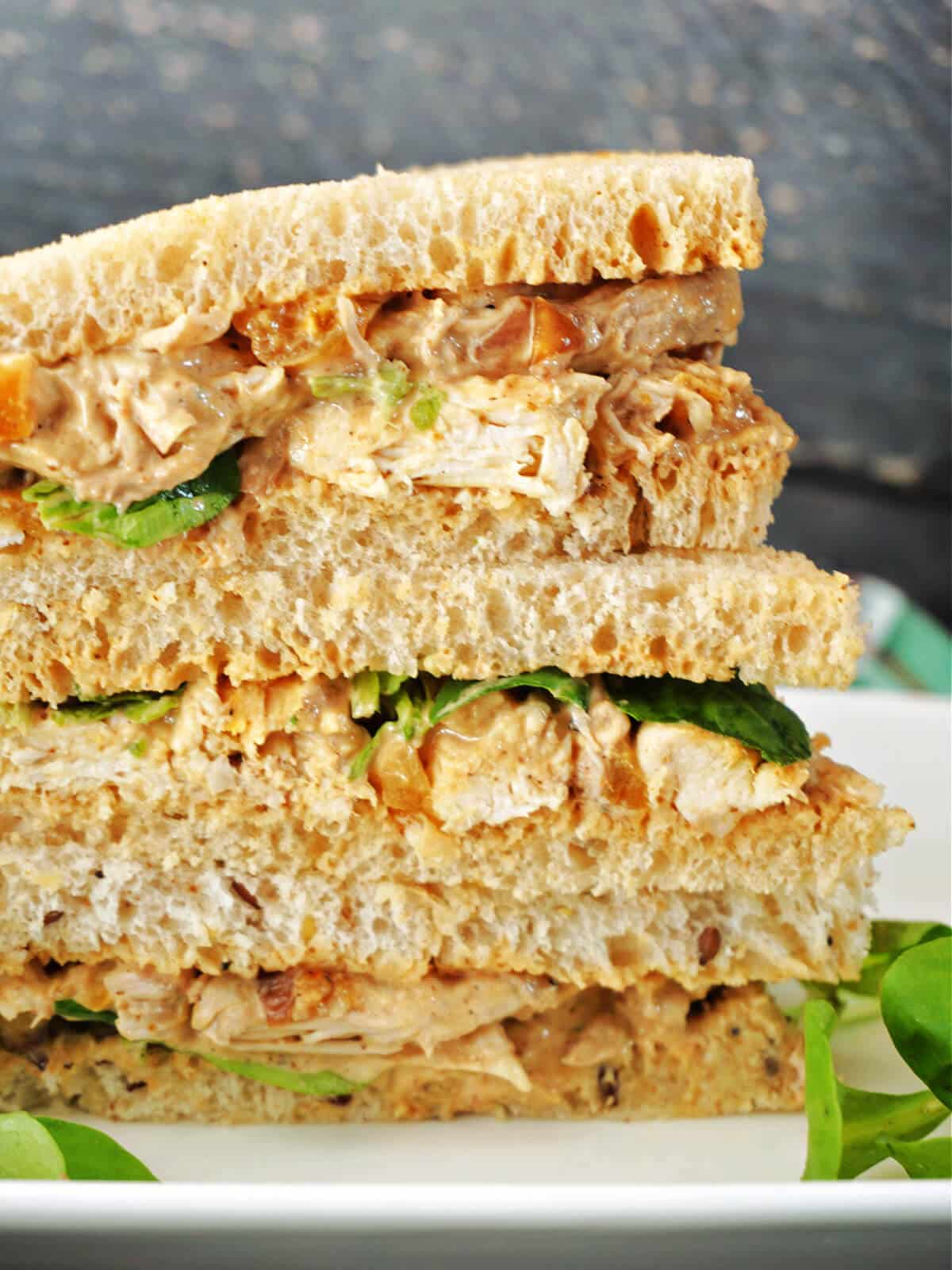 EGG SALAD SANDWICH - A simple, but widely popular sandwich made with hard-boiled eggs, chopped in small pieces, mayonnaise, and seasoned to taste with salt and pepper. Add some watercress, and you are in for a treat.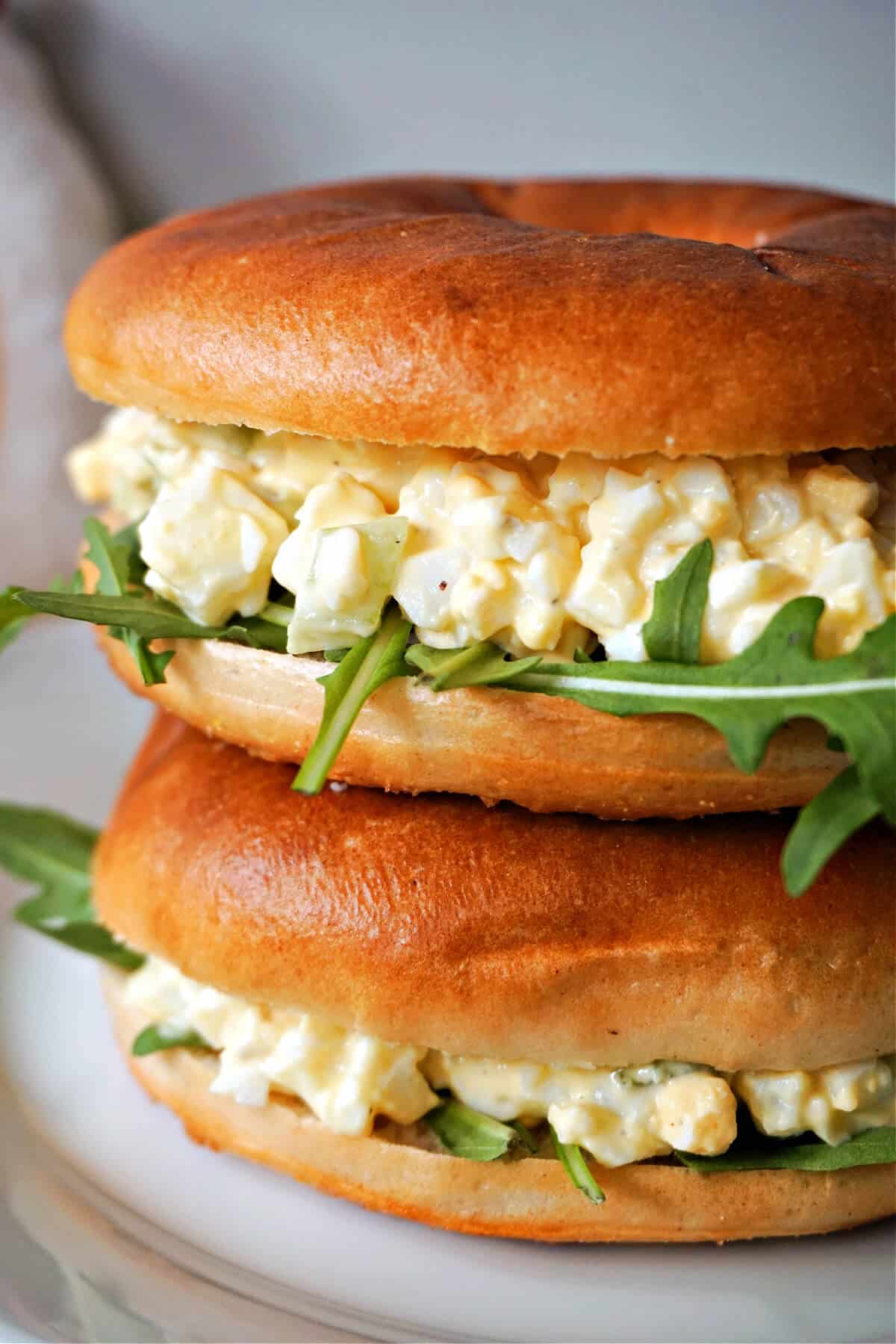 HAM AND CHEESE SANDWICH- It might consist of sliced cheese and ham only, but it's so delicious, and easy to whip up. And a big hit with kids too, so be sure to add it to your menu.
CHEESE AND CUCUMBER SANDWICH - Both my girls love it, you can also spread a bit of butter on the bread slices, other than that, sliced cheese and cucumber is all you need
TUNA SANDWICH- By far my favourite. I have a fantastic recipe of tuna dip/spread that works beautifully here, just spread it on a slice of bread, top with another slices, and you have the best sandwich you can possibly ask for. Add sweetcorn or chopped cucumber to it if you wish.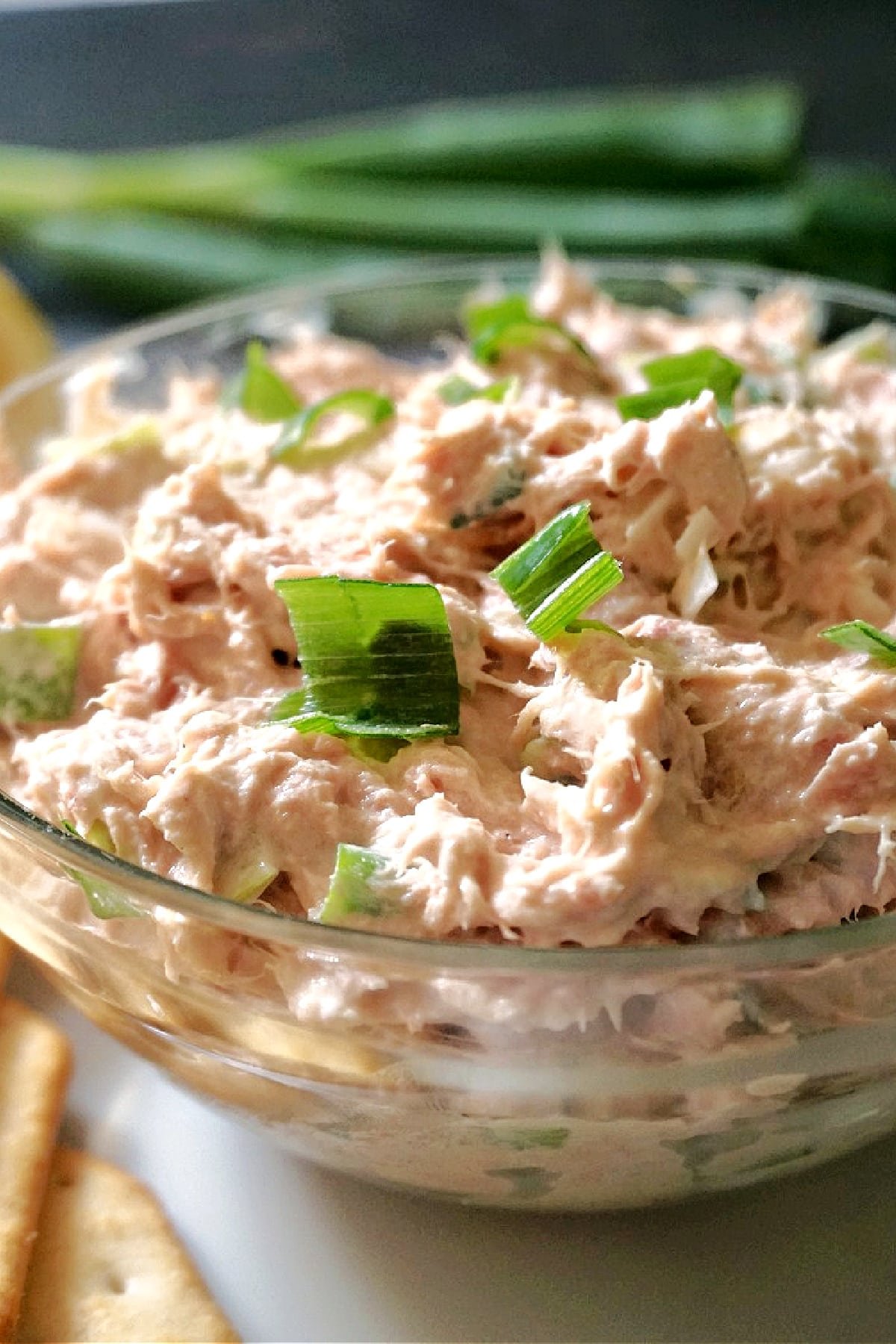 PRAWN COCKTAIL SANDWICH- What a treat this is! You can make your own prawn cocktail, but otherwise the store-bought ones are as good. Spread it on some nice bread, and you will lick your fingers clean.
SMOKED SALMON AND CREAM CHEESE SANDWICH CAKE- Another classic, and so easy to put together. Drizzle some lemon juice over the smoked salmon for a nice zesty kick, and perhaps add some greens too, and you get one fancy sandwich that will disappear from the plate in seconds.
ROAST BEEF SANDWICH- Another classic here, but such a delish. Add some horseradish relish to the mix, and you won't regret the choice.
GRILLED CHICKEN AVOCADO SANDWICH- Absolutely delicious, and ridiculously easy to make. You can also use leftover or rotisserie chicken, the quicker, the better.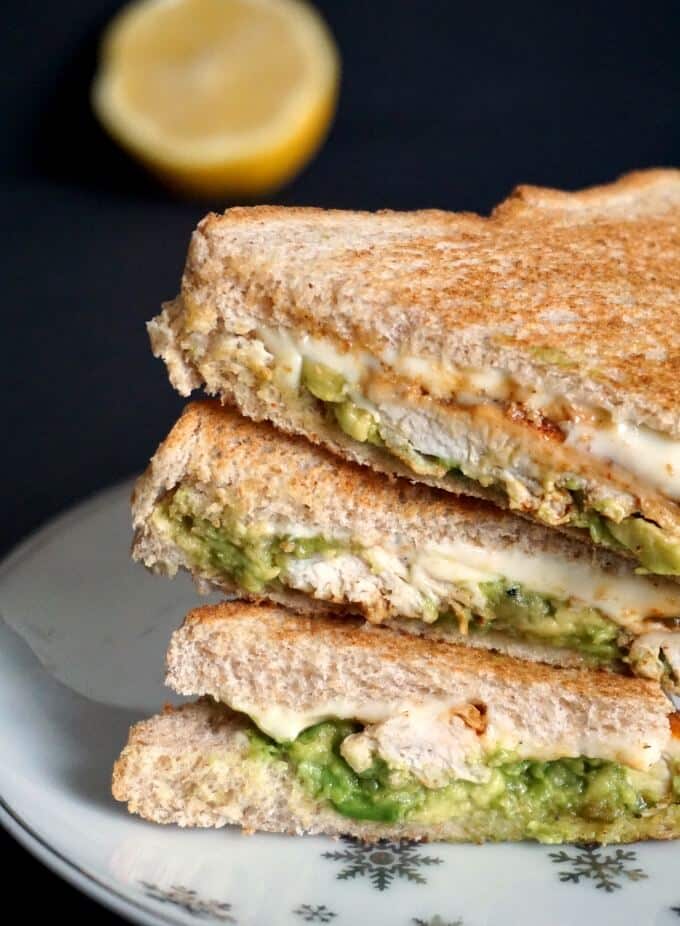 These are just a few ideas, obviously, you can add anything else you like, it's a matter of time and choice here. No need to go out of your way purchasing lots of ingredients, just use what you have around.
Savoury bites
CORONATION QUICHE - the official dish for the Coronation of King Charles III. It's made with a golden shortcrust pastry and a rich and fresh filling with spinach, broad beans, cheese and tarragon.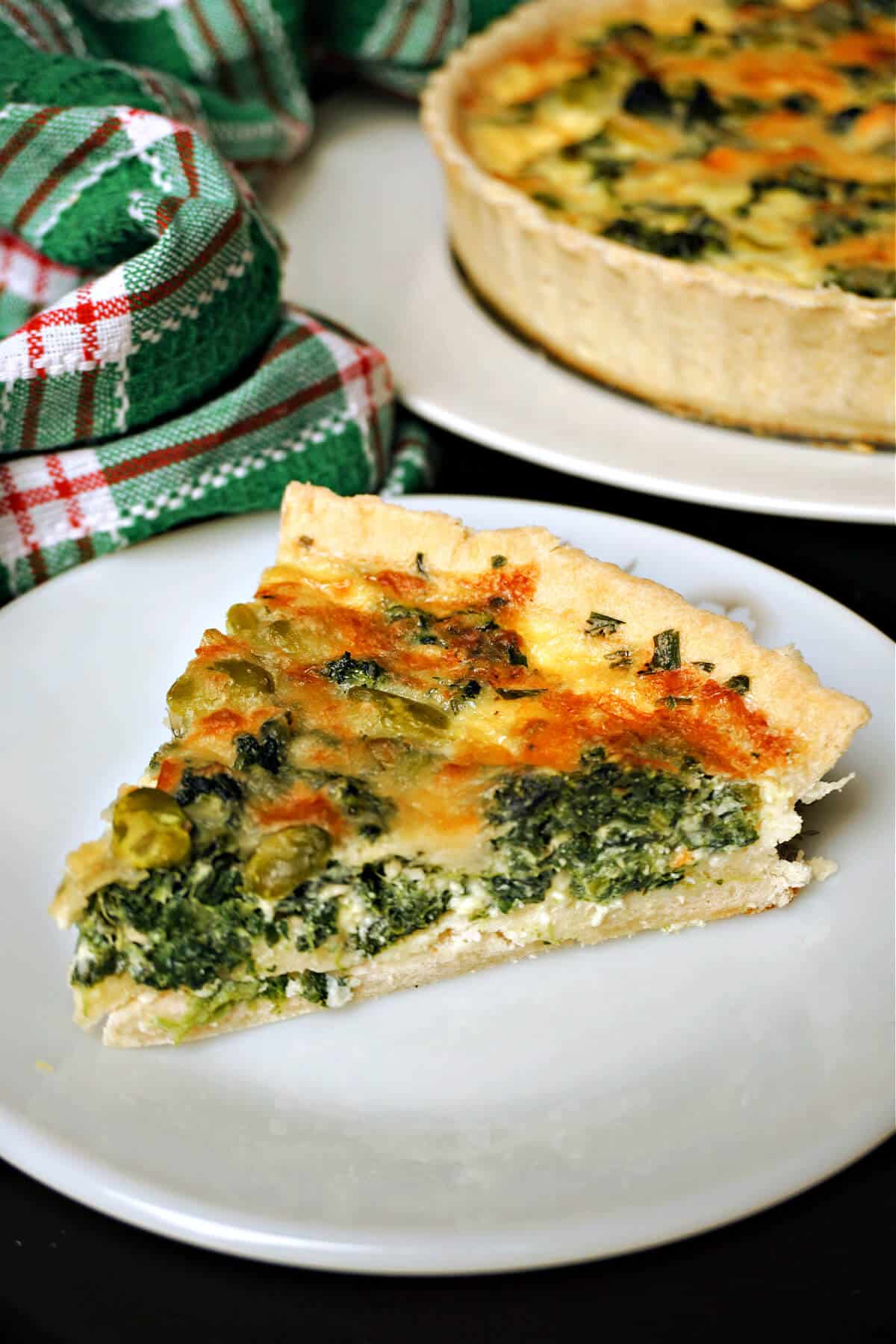 MINI QUICHES - a selection of finger food quiches that cater for all tastes and lifestyles - easy and so delicious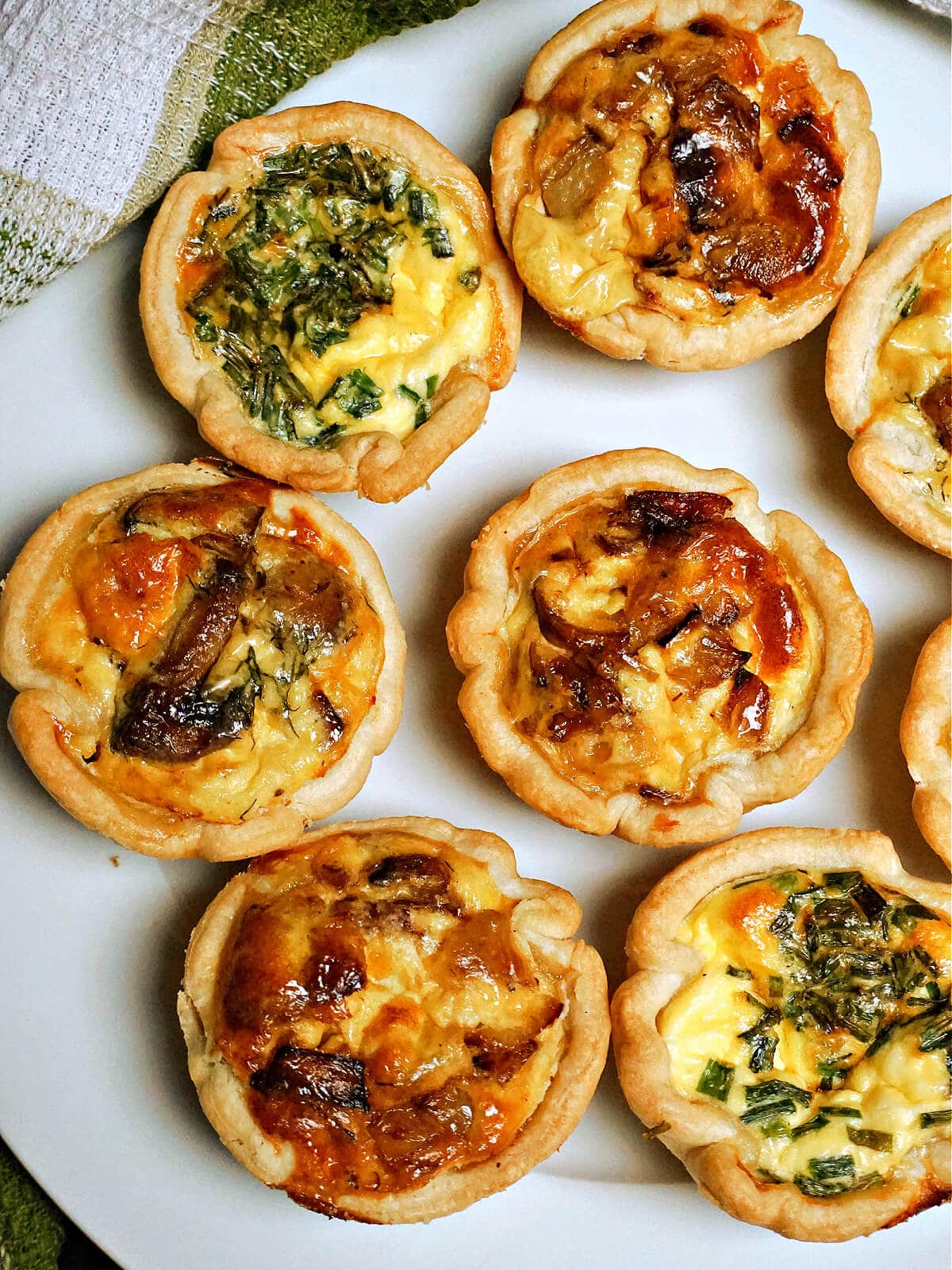 SAUSAGE ROLLS - the nation's favourite savoury bites, these mini sausage rolls and super easy to make with a few simple ingredients.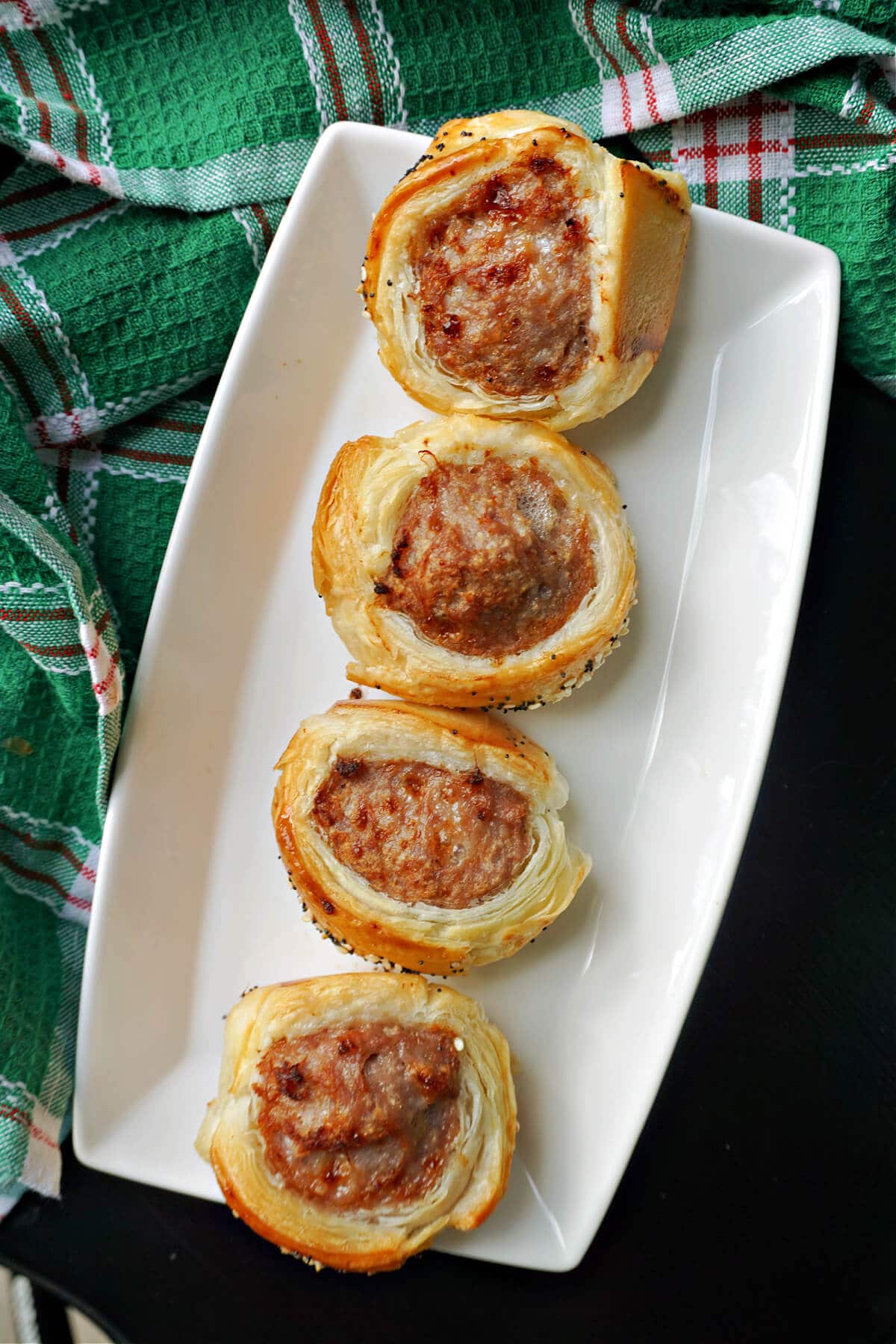 CHEESE TWISTS - made from scratch with a few simple ingredients, these are way better than any shop-bought cheesy bites.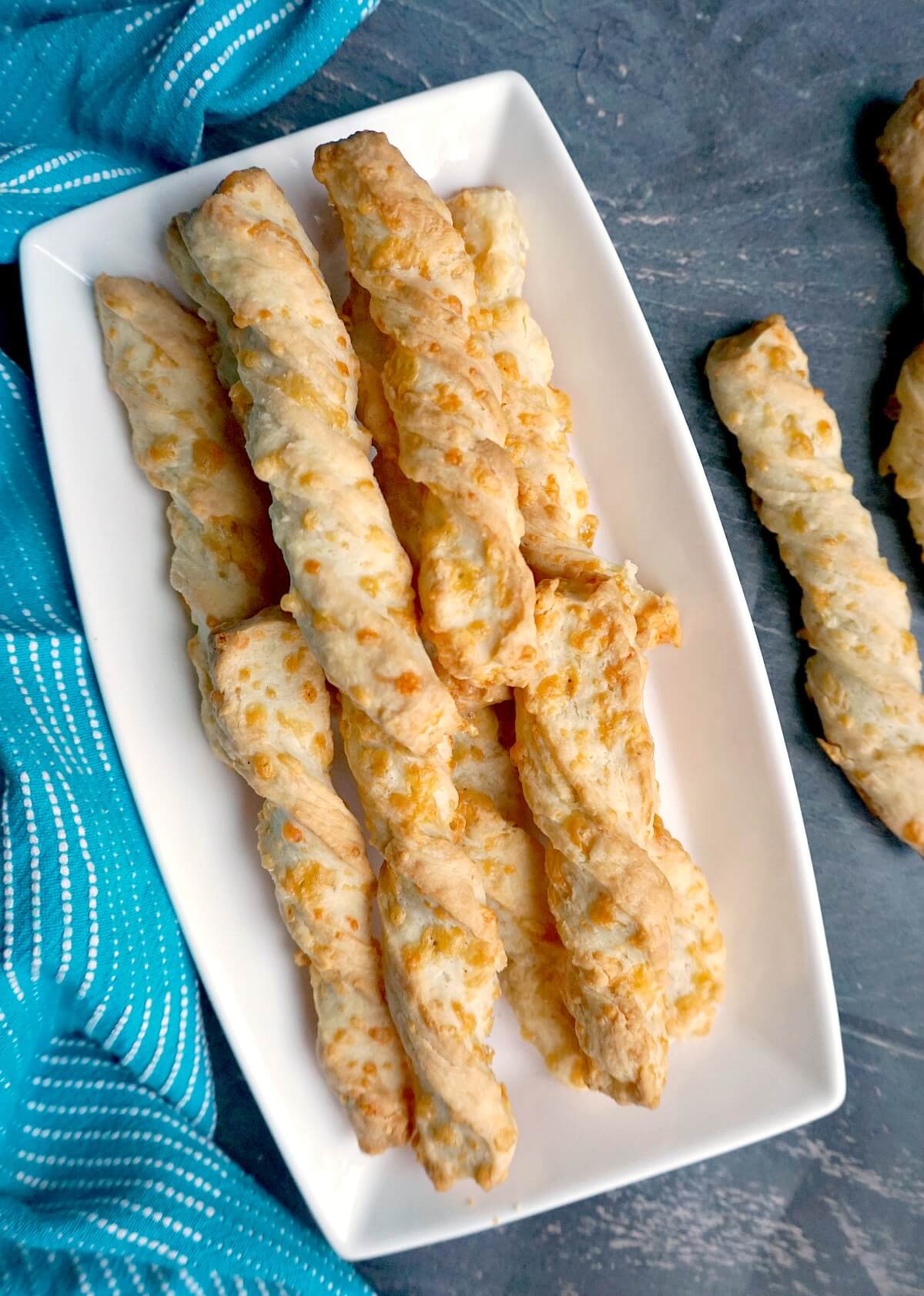 Afternoon tea scones
Now, moving onto another plate, we have the nation's favourite breakfast, brunch or afternoon tea treats: scones. The British scones are so easy to make, it's actually a shame to even consider buying them, you have them ready from scratch in about 20 minutes.
The sweet scones are usually the obvious choice, I always add raisins to mine, but you can add any other dried fruit you have. Or make them plain, that's fine too. If you fancy some savoury scones, leave out the sugar and add grated cheese, chives, olives, and anything else you like.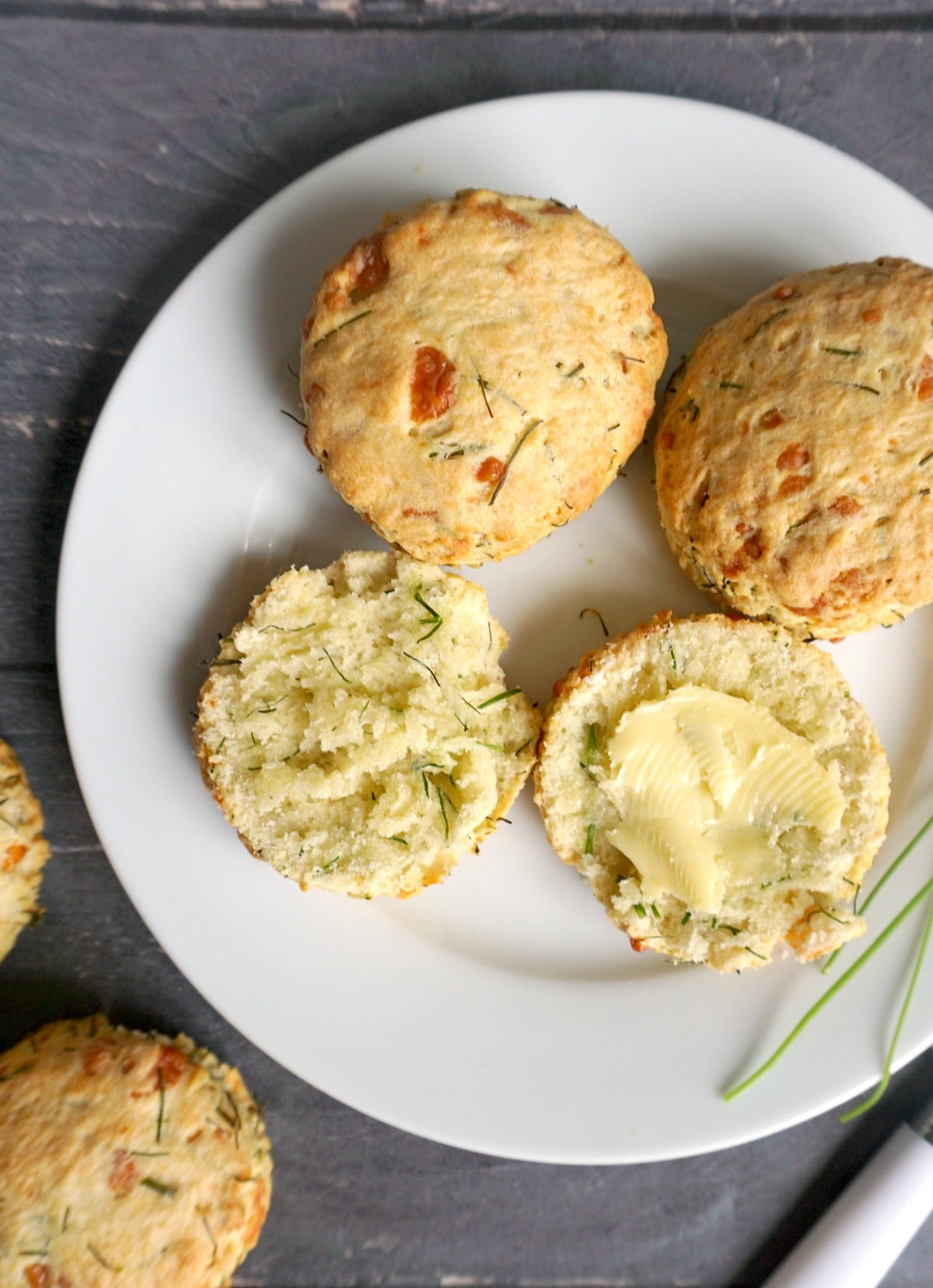 Afternoon tea cakes
Now, there is so much to choose from here, it's hard to pick just a few. But again, I will go for my absolute favourite, and you can add anything else you like to the list.
VICTORIA SPONGE CAKE- Britain's favourite cake, and one classic treat that needs no introduction. The traditional cake is big enough for 8-10 slices.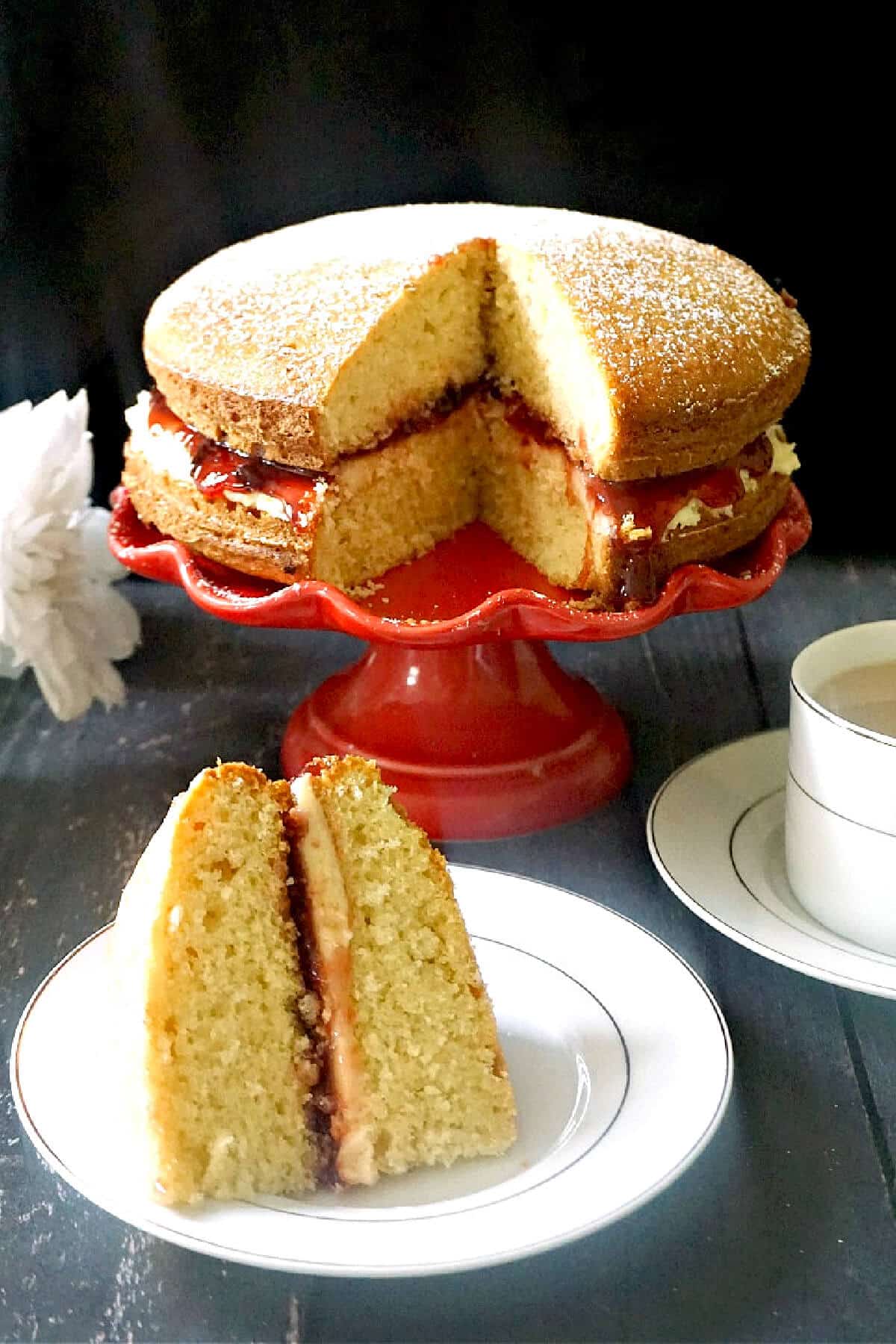 But if you'd rather go bite-size treats, we can transform the classic Victoria Sandwich Cake into mini Victoria Sponge Cupcakes.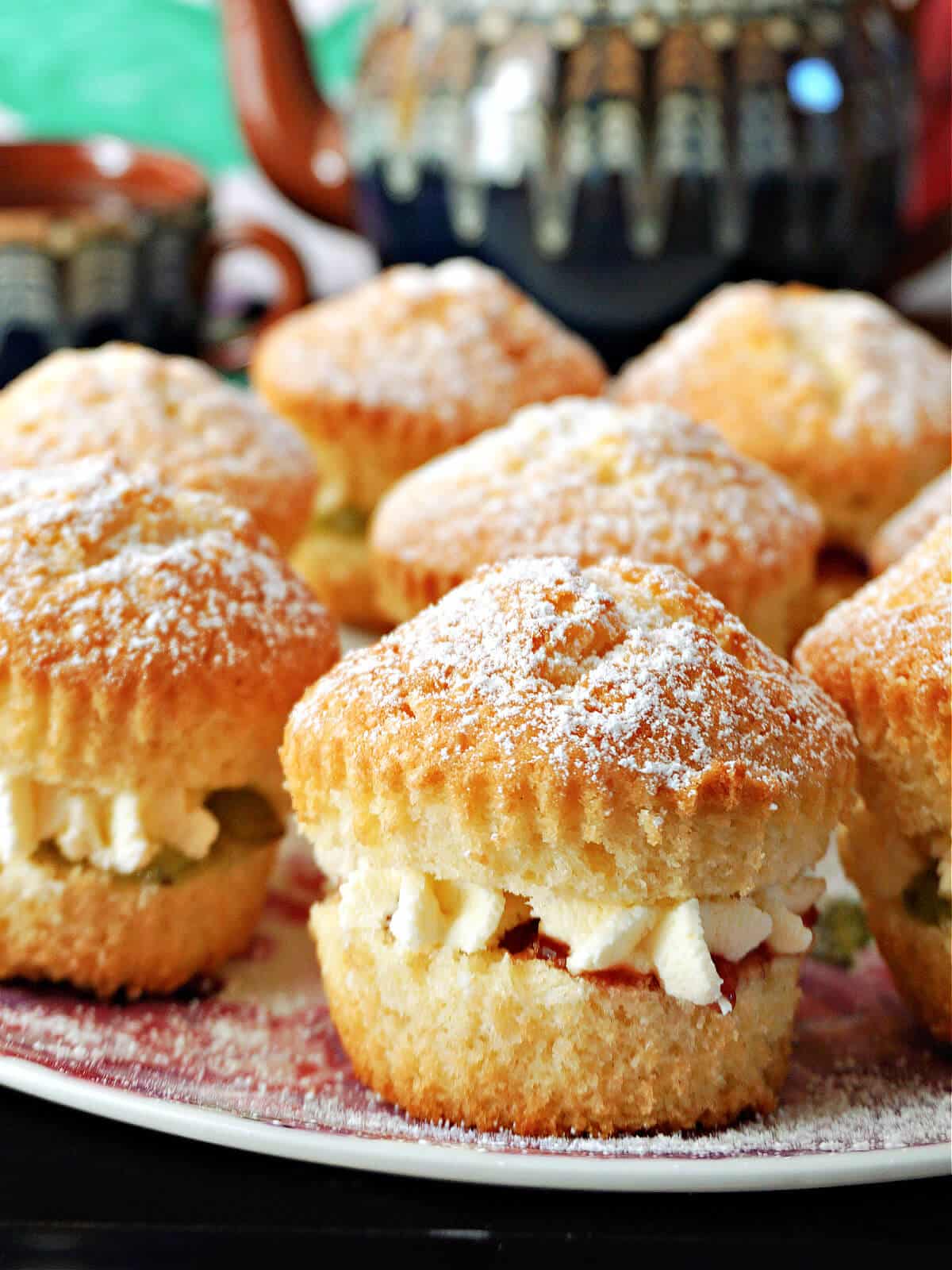 COFFEE AND WALNUT CAKE- another classic British dessert that will be a big hit at any party, this delicious cake is so good, hard to go for one slice only. Again, as with the Victoria Sponge Cake, you can go for the mini version, just follow the same instructions I gave for the Mini Victoria Sponge Cakes, and you will get the same amazing bites.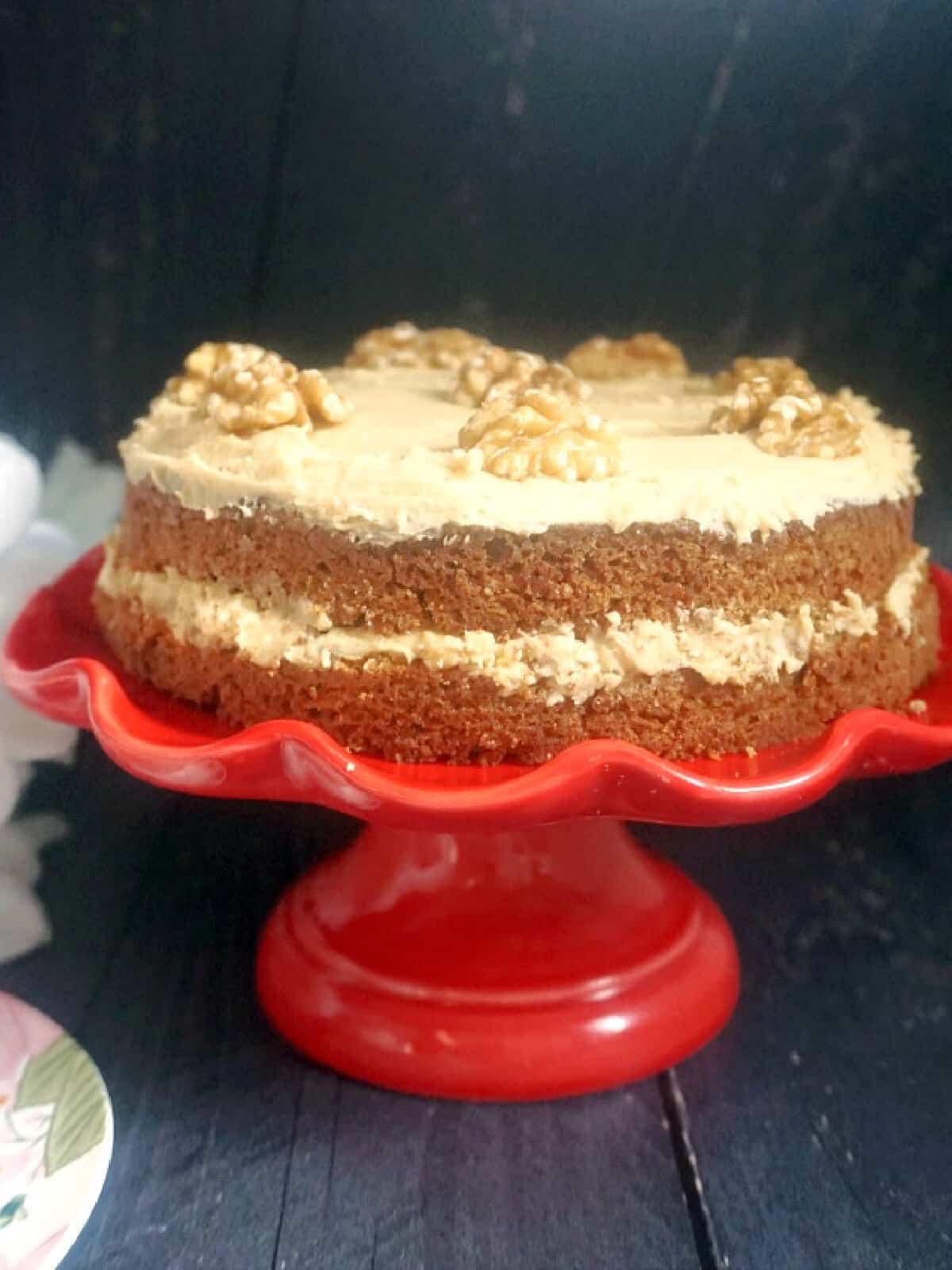 MADEIRA CAKE - a classic dessert recipe for your afternoon tea party. It's a light and fluffy sponge made with simple ingredients, and the lemon touch makes the cake flavourful and fresh.
VANILLA BUTTERCREAM CAKE - decorate with strawberries and blueberries to resemble the Union Jack flag, this decadent cake makes the perfect dessert for such a celebration.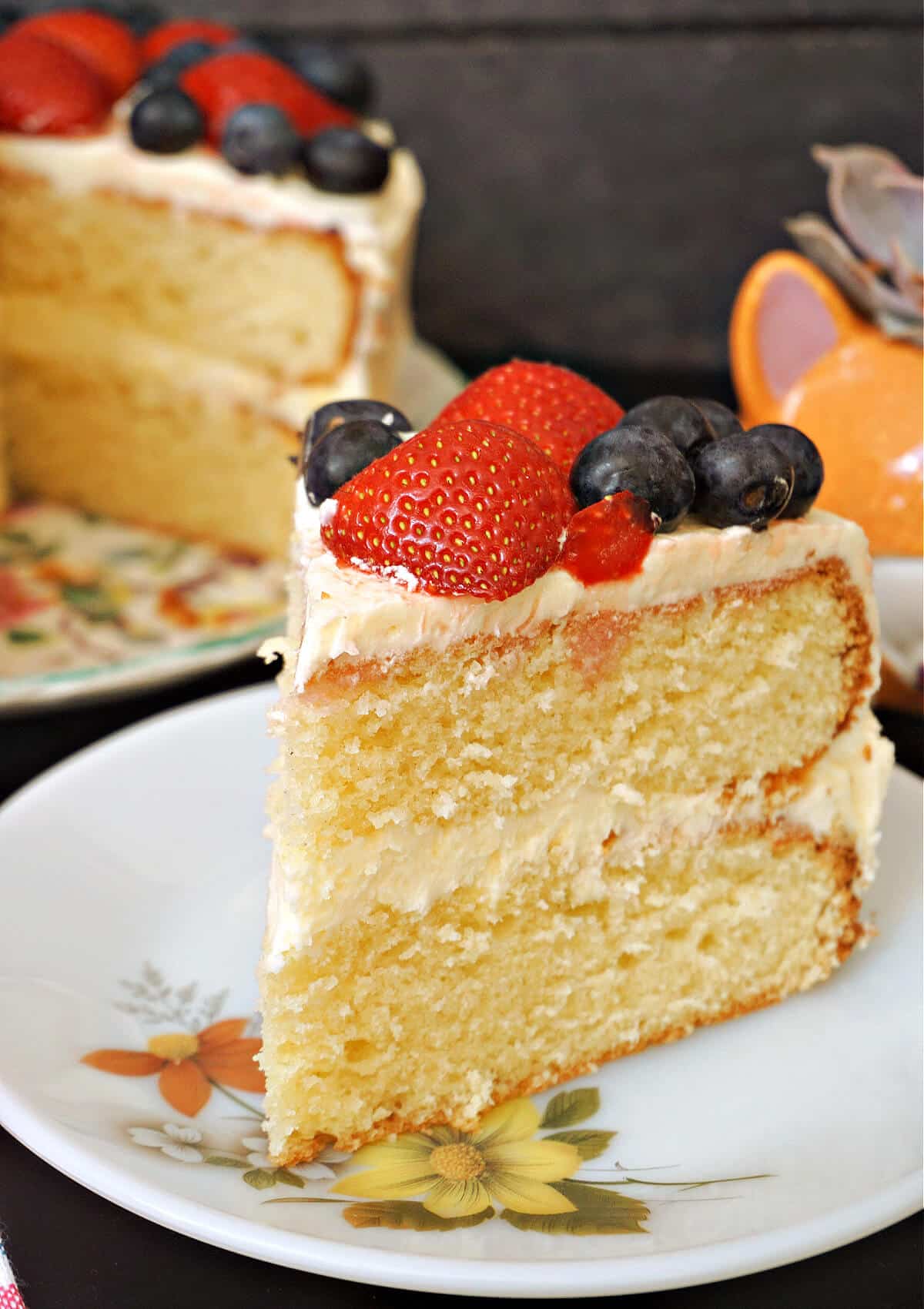 LEMON AND ELDERFLOWER DRIZZLE CAKE - a beautifully moist loaf cake that has a fluffy sponge, gorgeous lemon and elderflower drizzle, and an elderflower glaze.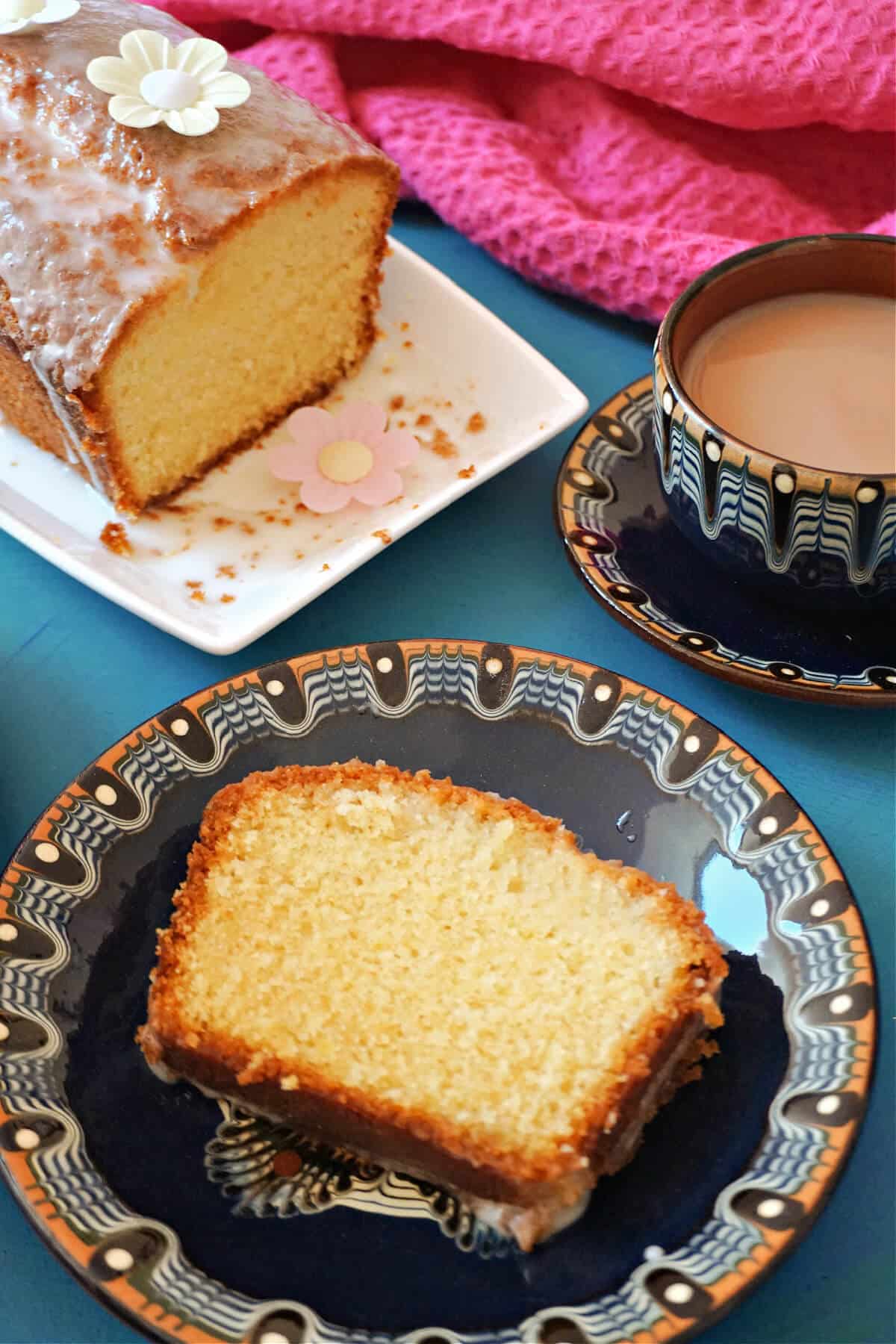 STRAWBERRY CAKE ROLL - one of my favourite summer desserts that never fail to impress. The combo strawberries and cream is one of a kind, and the cake roll is super easy to make.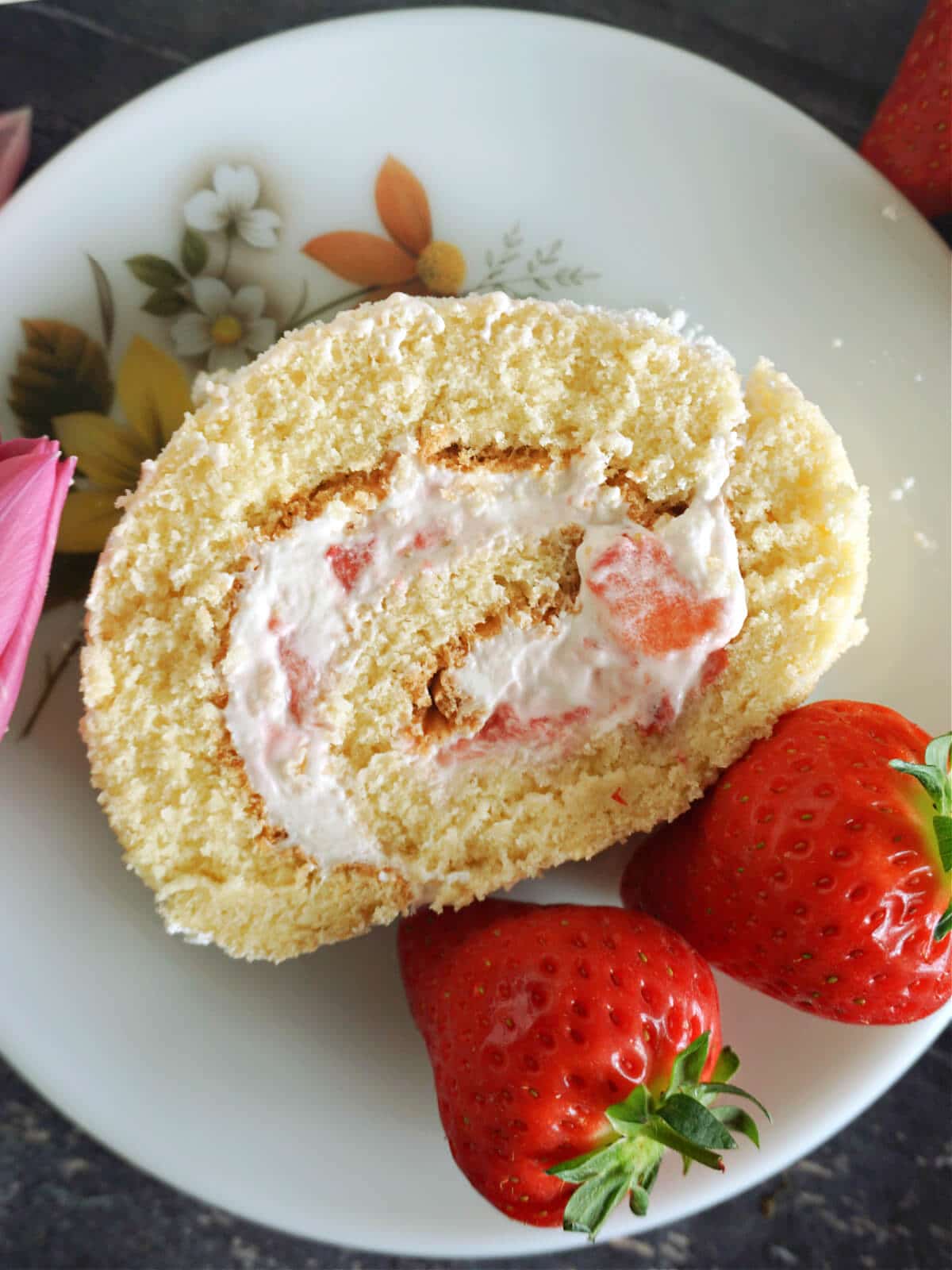 LEMON DRIZZLE CAKE- yes, chocolate is nice, but have you tried this lemon drizzle cake? It's too die for. There is something about the simplicity of this classic dessert that I can't get enough of. I can't remember the amount of times I baked it, and every single time I swear that it's the best cake ever.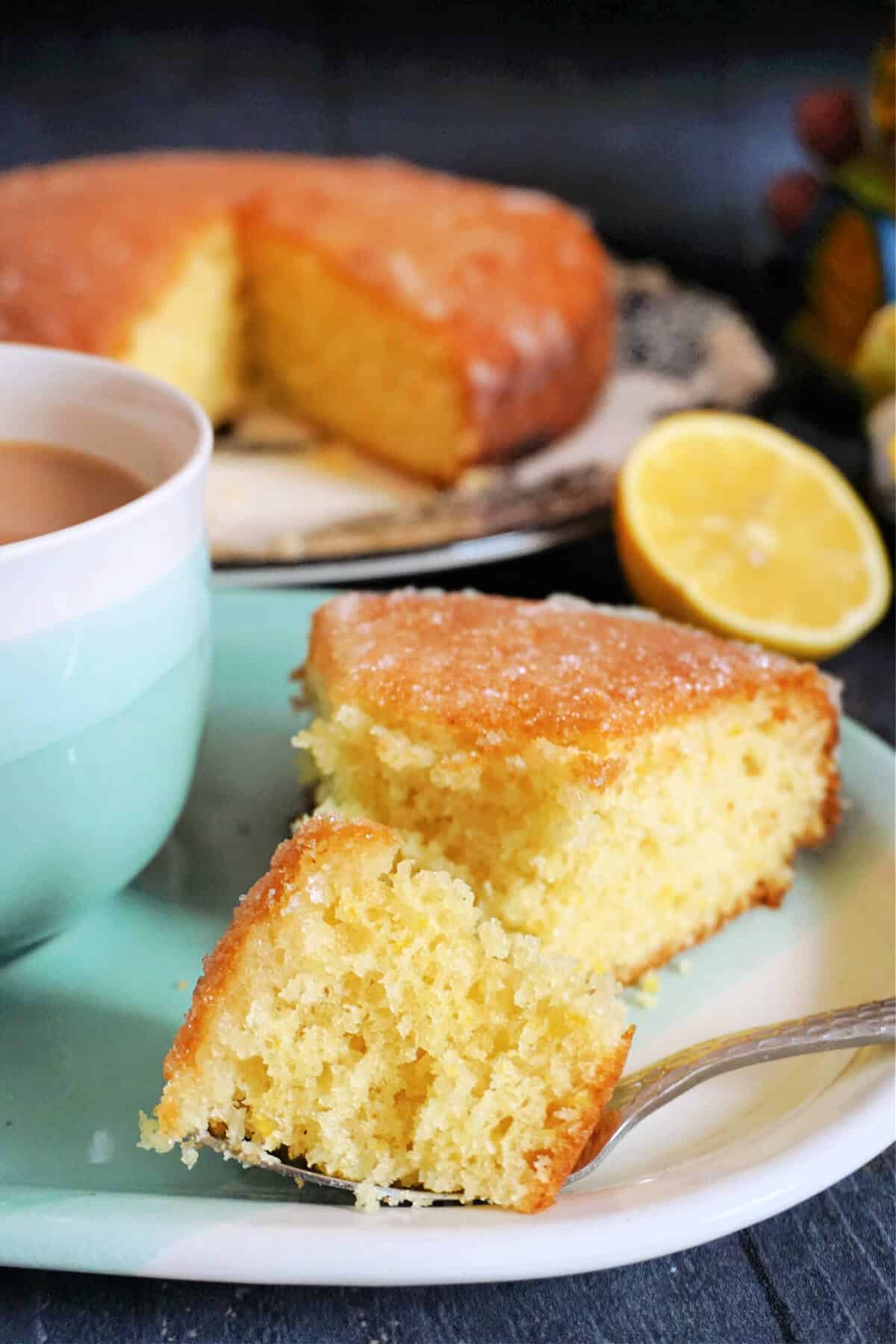 LEMON DRIZZLE MUFFINS WITH LEMON CURD FILLING- if you like the classic version, you will love these muffins. The lemon curd makes the muffins even better, if that was even possible. Give them a try, you will love them!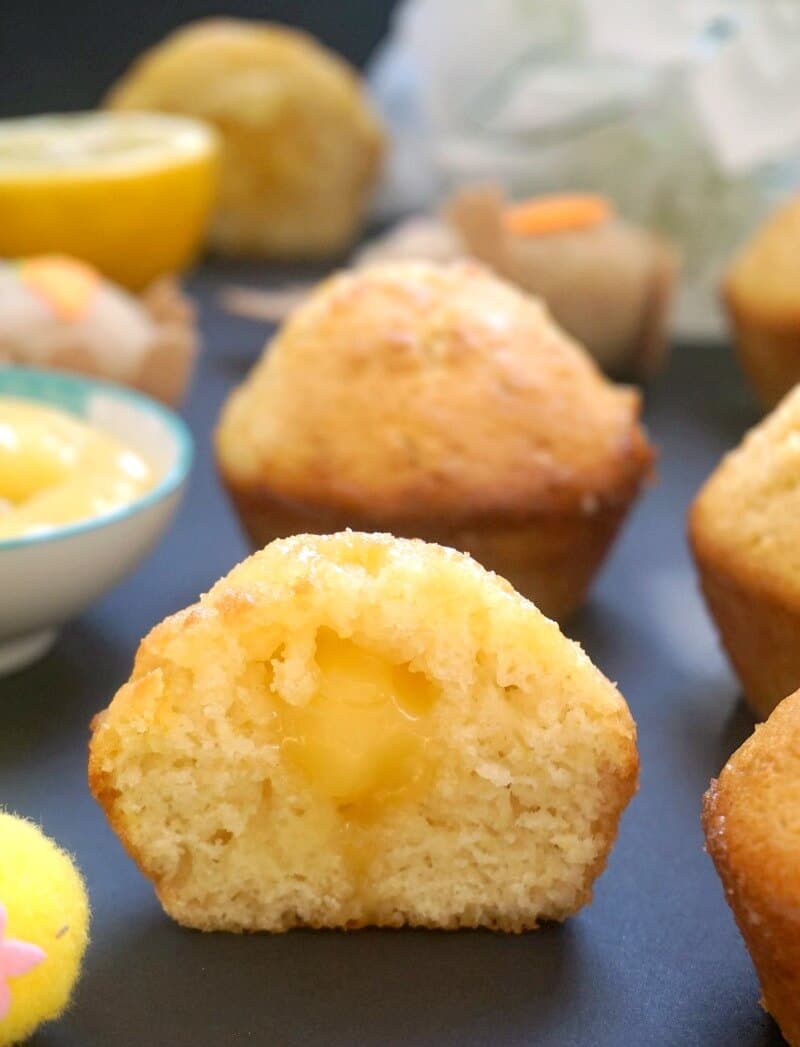 PINEAPPLE UPSIDE DOWN CAKE- believe it or not, I have only baked this delicious cake for the first time ever a few weeks ago. Well, how could l have missed such a divinely beautiful cake? It's so easy to make, it's almost ridiculous. Definitely on my to-bake list again.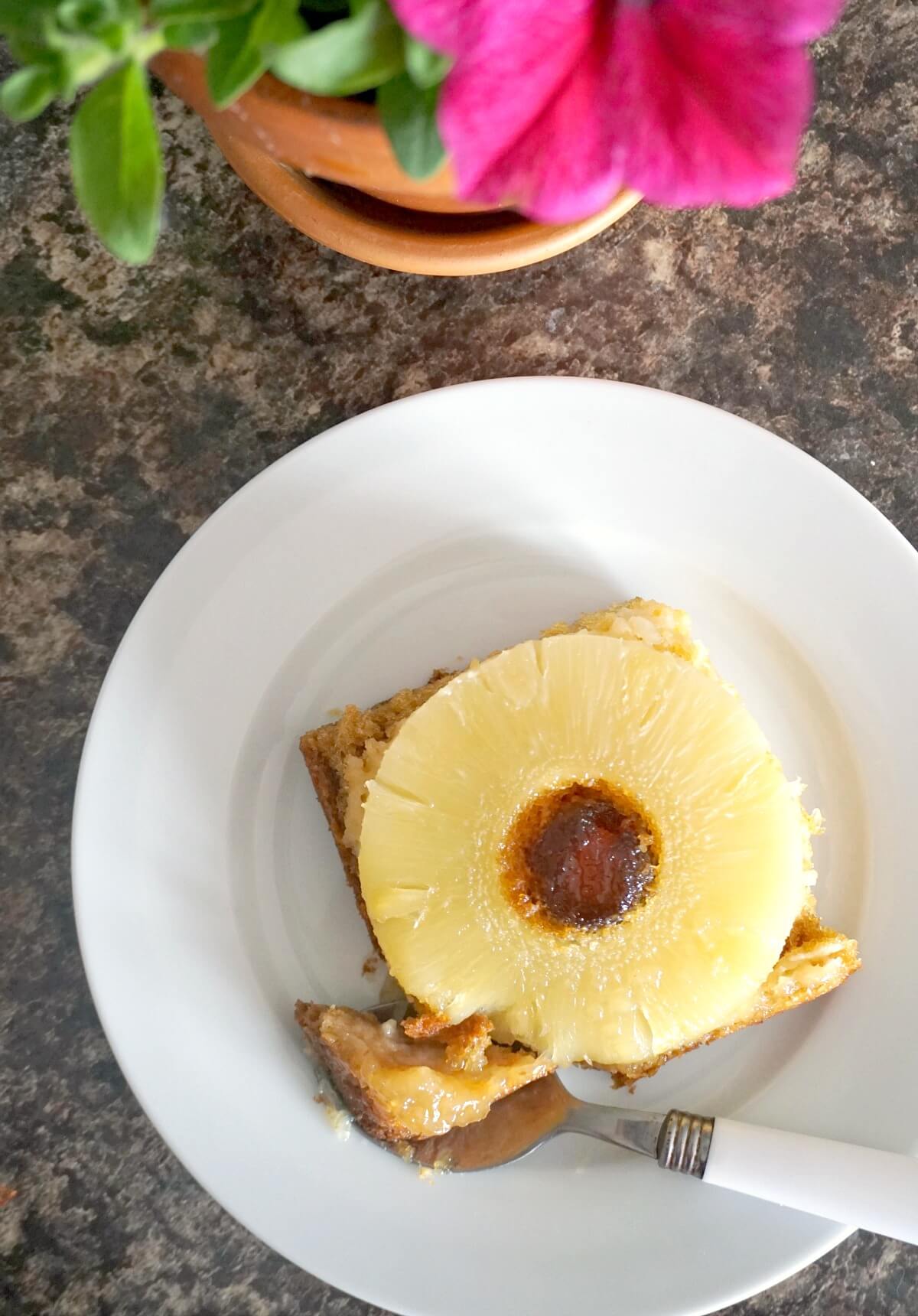 BANANA BREAD - my recipe has no refined sugar added, but feel free to go for whatever works for you. A nice slice with a cup of tea is what I call heaven. And it's so easy to customise, just add whatever else you fancy to it, it will be so good.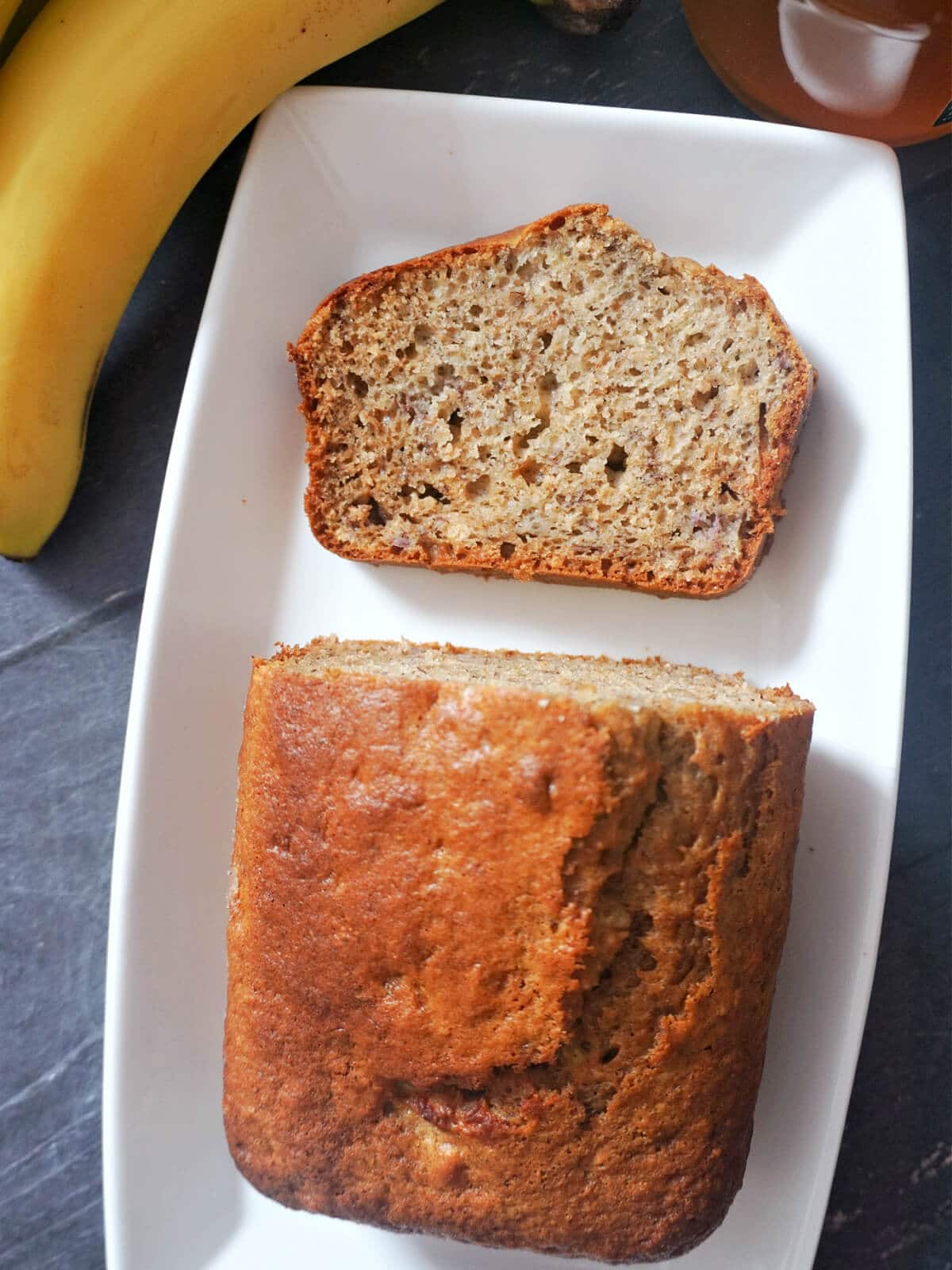 CARROT CAKE - it might be a favourite cake at Easter, but nothing stops us from enjoying a nice slice any time of the year. Beautifully moist and crunchy, with a luscious layer of vanilla buttercream icing, this is a cake that I will happily request at my last meal. If you want to go for the mini version, these carrot cake muffins with cream cheese filling are as good.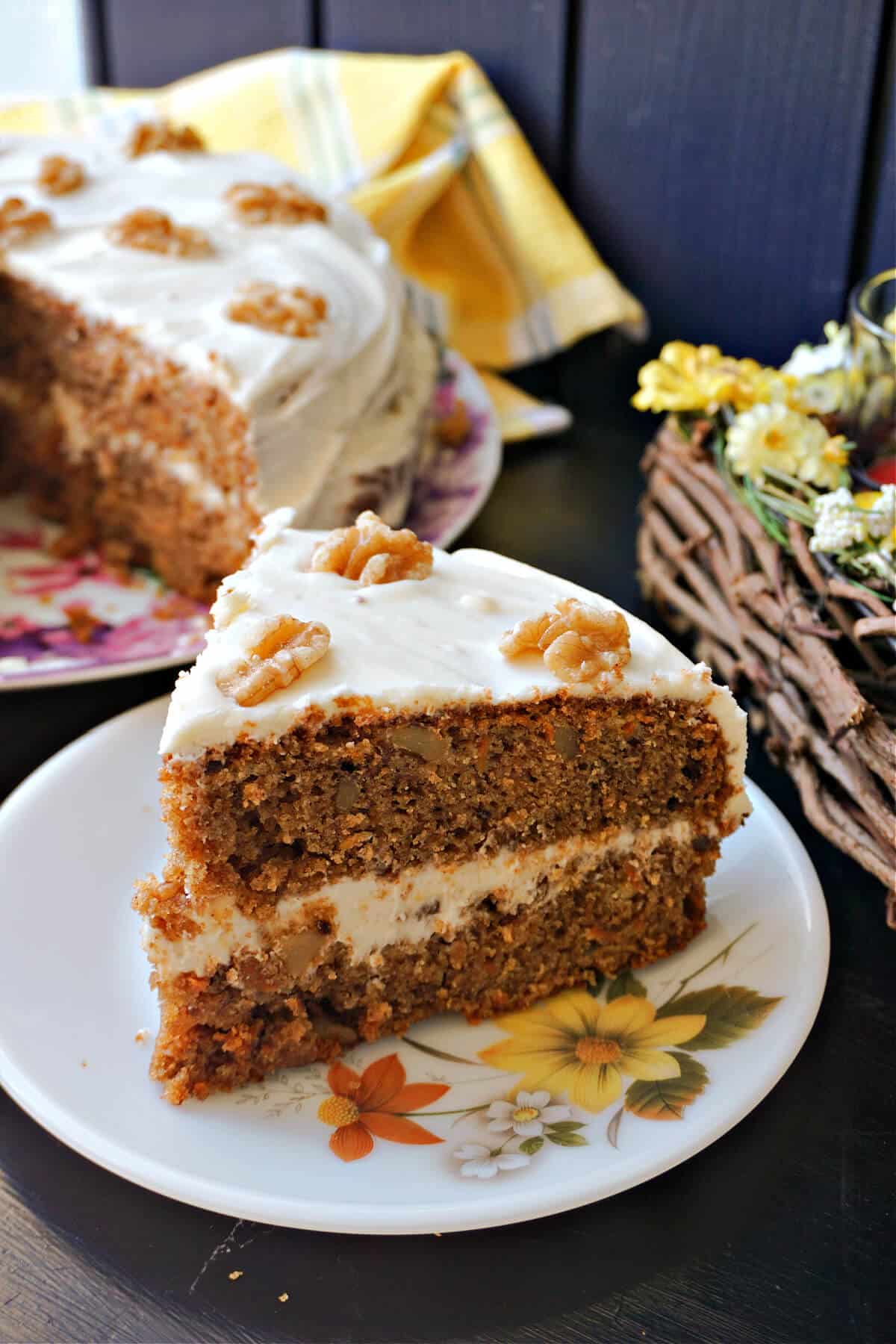 CUSTARD TARTS - these beauties might be Portuguese, but their bite size recommends them for a great afternoon tea party. Golden and flaky pastry, delicious vanilla custard filling, what a treat!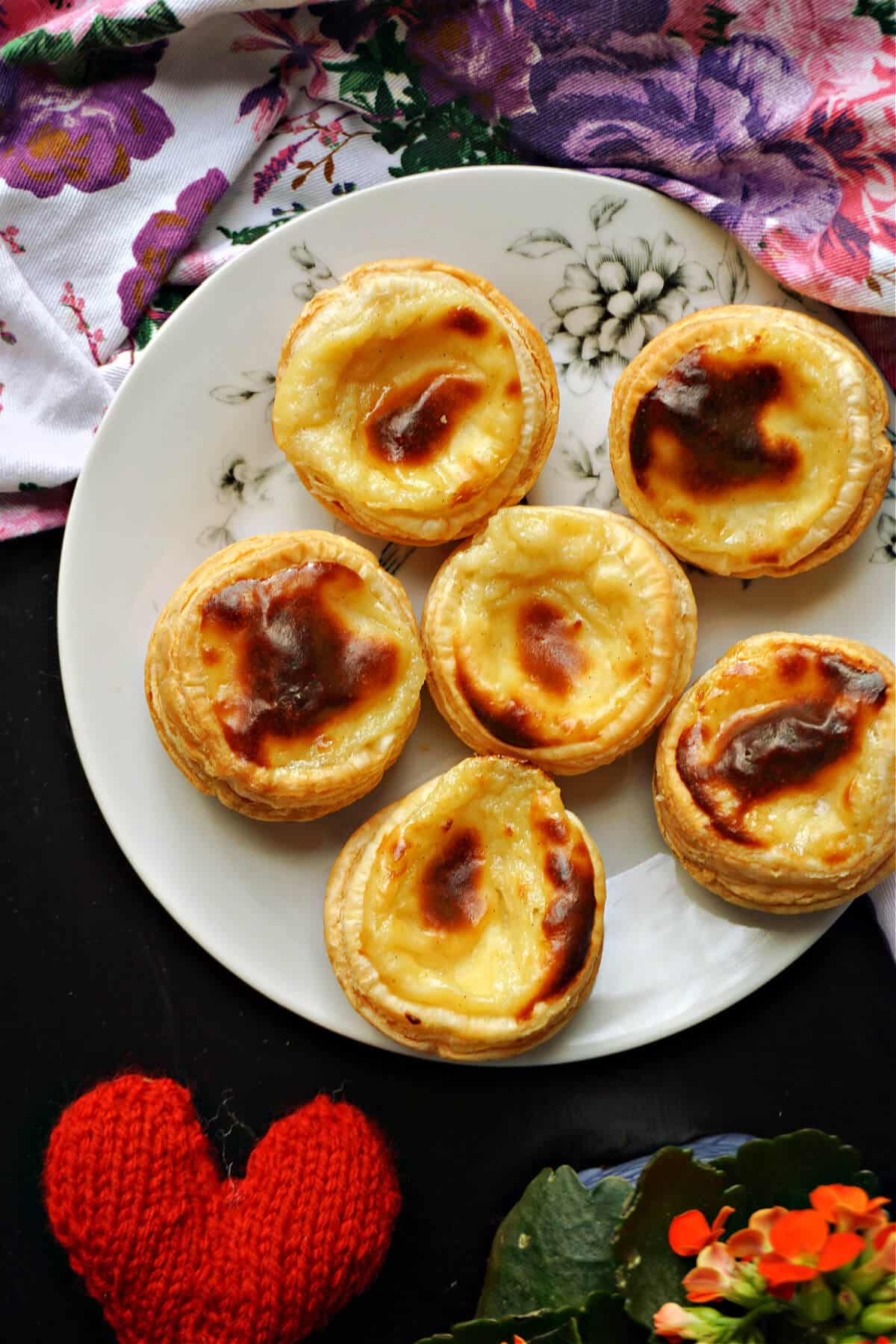 STRAWBERRY SHORTCAKES - with a golden crumbly texture, silky and luscious cream and fresh juicy strawberries, no other dessert goes so well with a nice cup of tea. A great afternoon tea party dessert.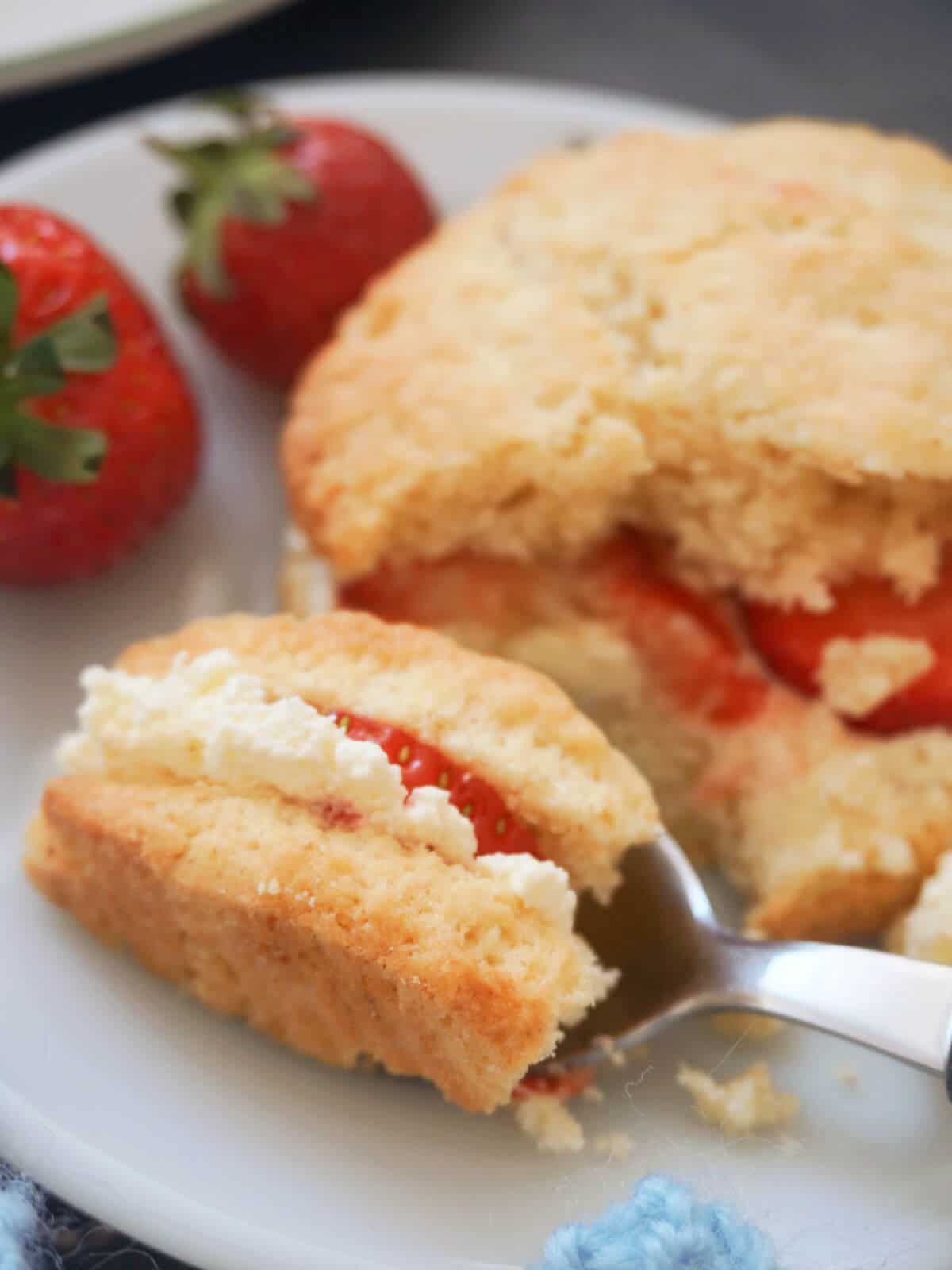 STRAWBERRY CUSTARD TARTLETS - with a homemade buttery shortcrust, a fantastic dessert made from scratch for every occasion. These little beauties are very easy to make, and use fresh and simple ingredients.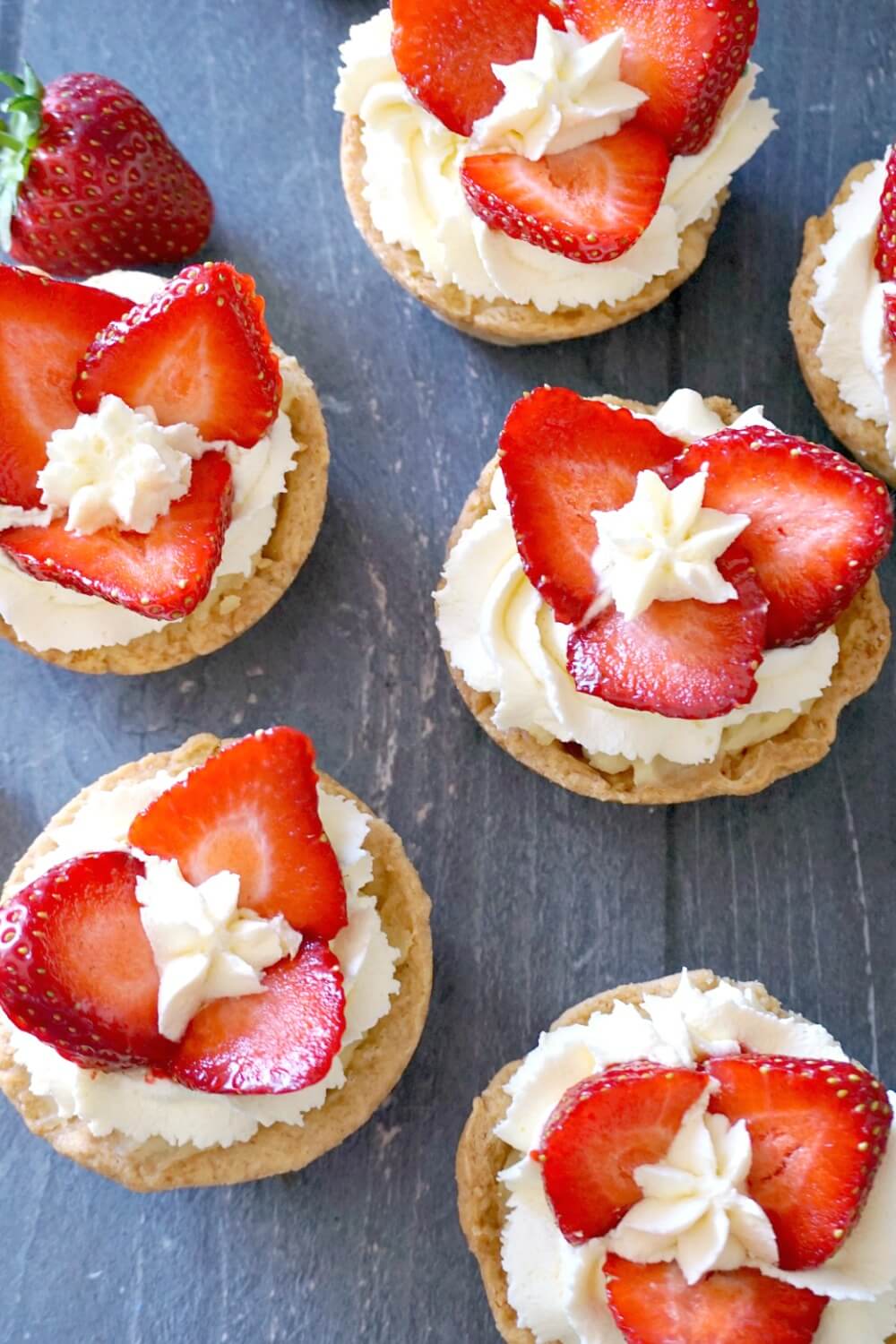 WALNUT DATE CAKE - a traditional British sweet bread that goes wonderfully well with a nice cup of tea. The loaf has a dense texture, and a good crunch from the walnuts, while the dates and golden syrup add a delicate sweetness that is hard to beat. A great addition to your afternoon tea party, this cake is sheer pleasure.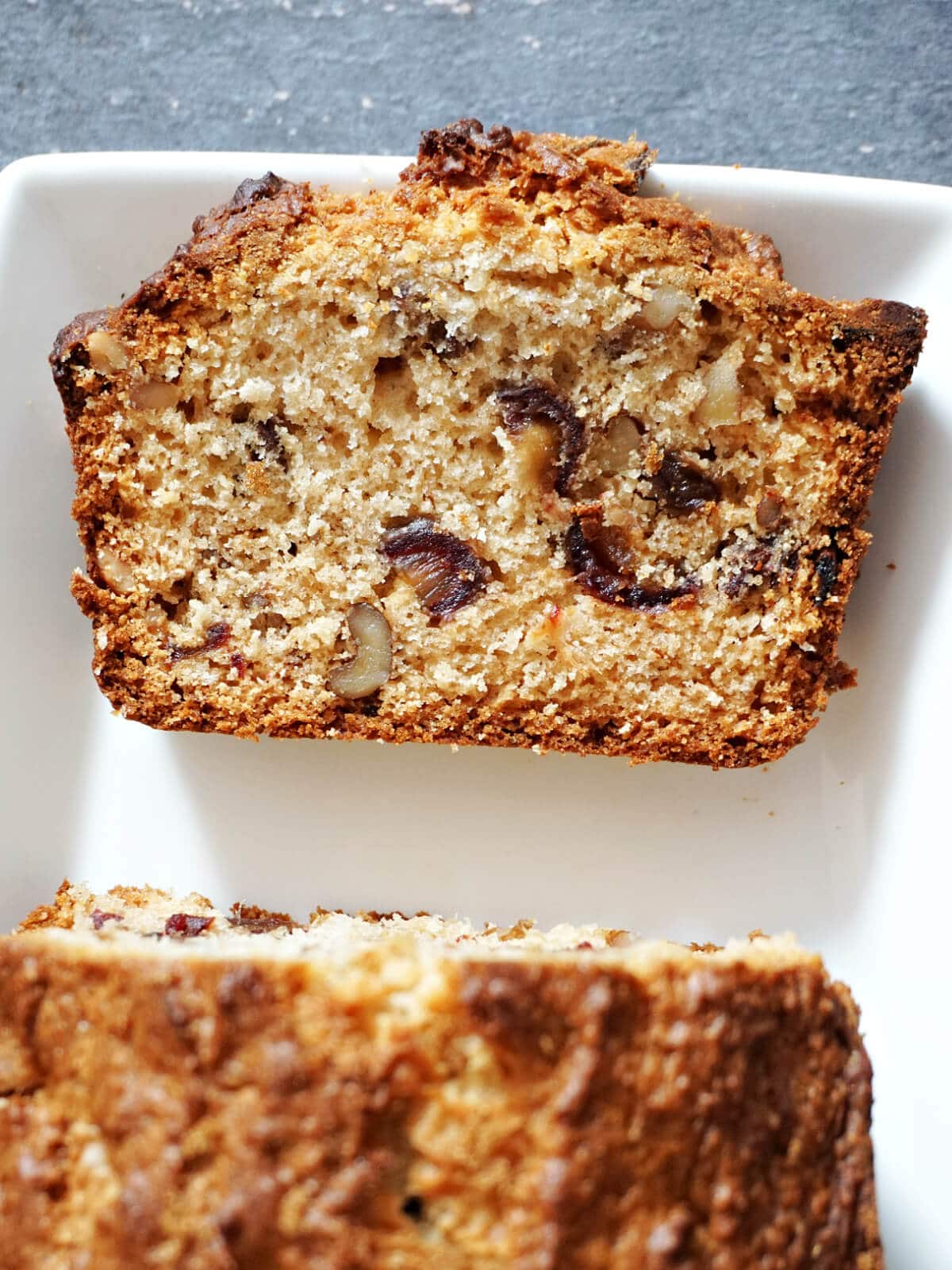 CHOCOLATE CUPCAKES WITH MARBLED BUTTERCREAM - a quick and easy treat that is perfect for every occasion. The chocolate sponge is moist and rich, and the vanilla and chocolate buttercream makes them looks so impressive. A simple dessert that requires basic preparation, and out of the oven in 20 minutes.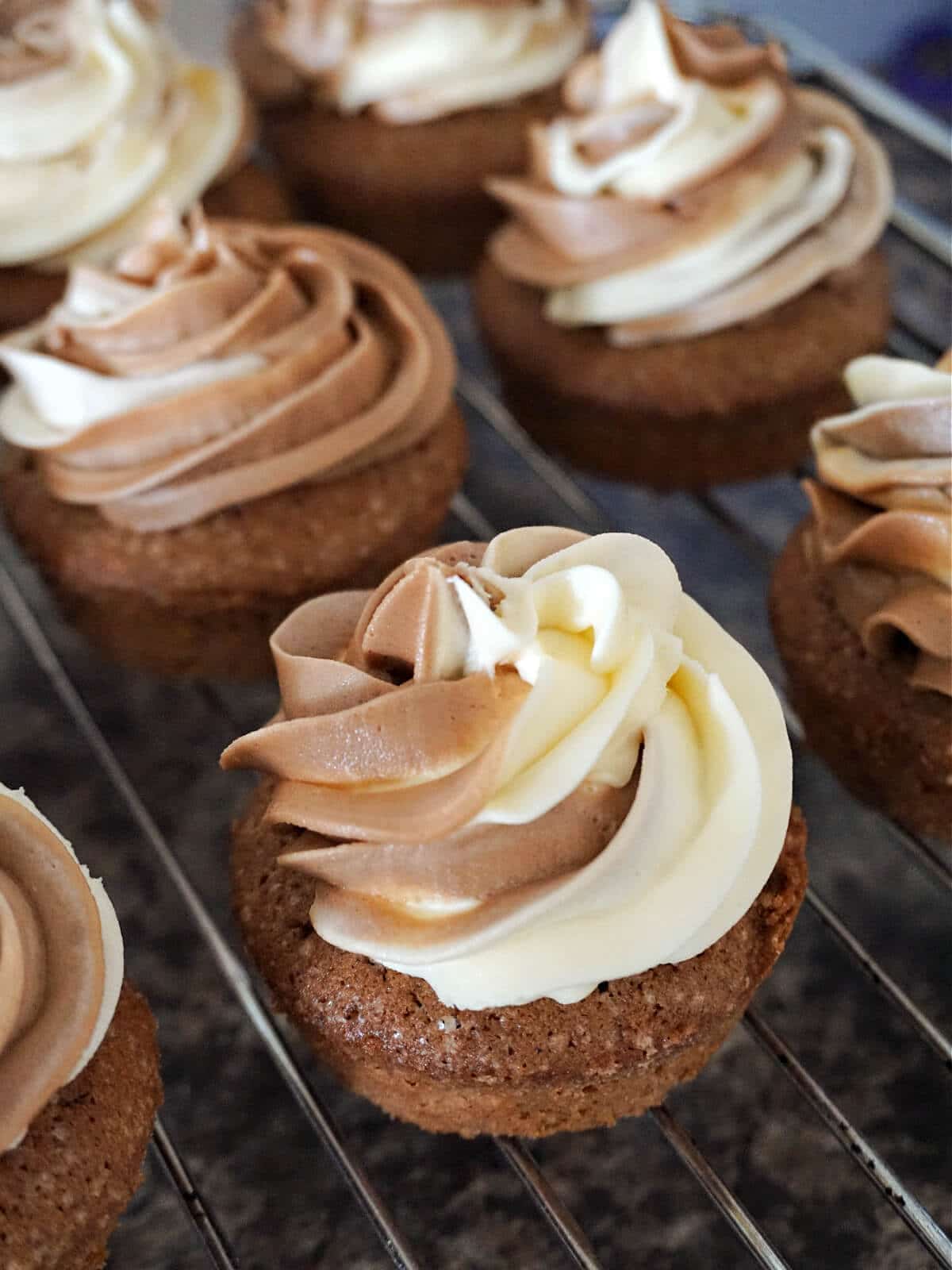 VIENNESE FINGERS - The biscuits are so soft, almost melting in the mouth, with a delicate crumbly texture and a hint of vanilla.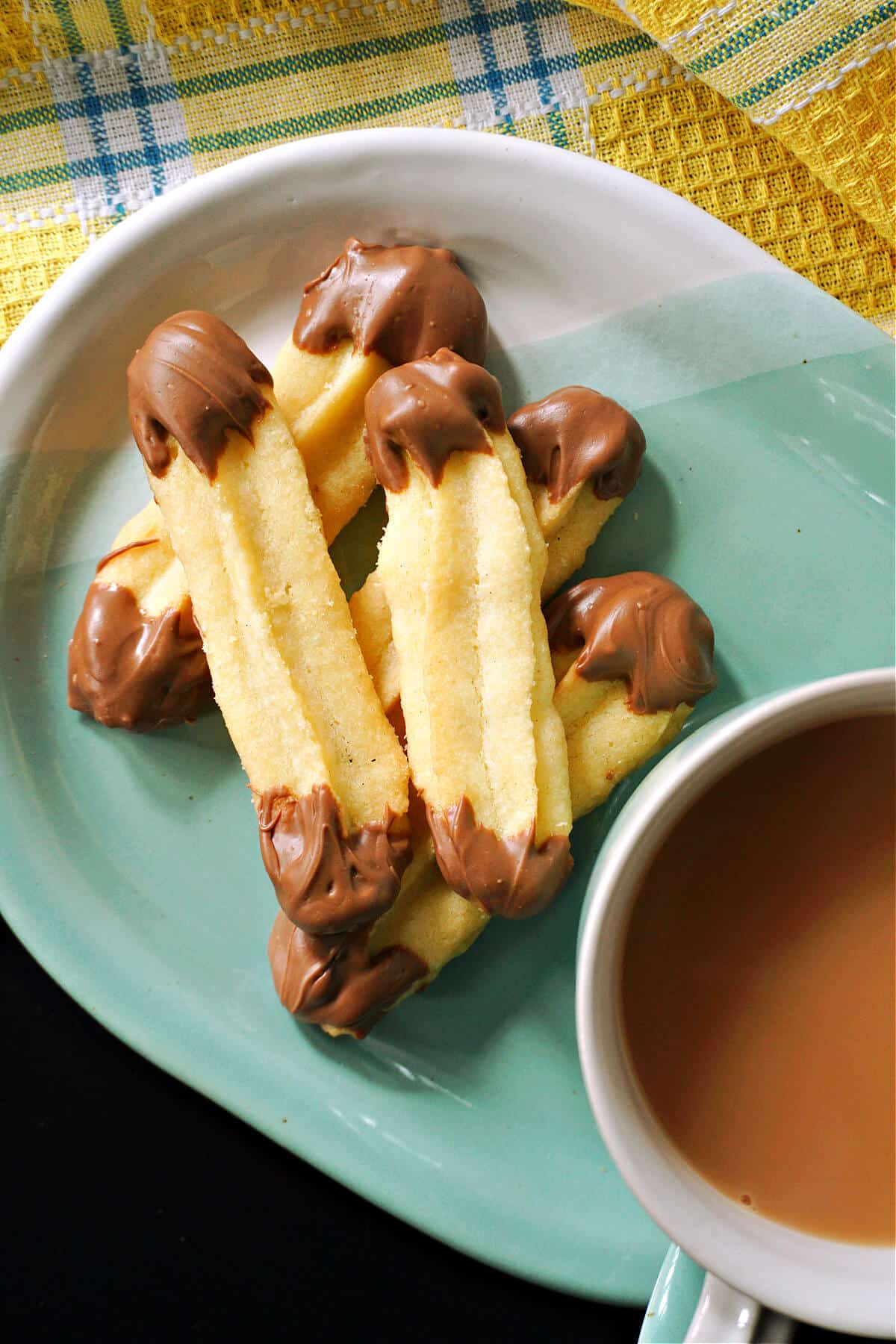 These are just a few afternoon tea ideas that you find on my site in the dessert section, but obviously there is so much to add to the menu: walnut and date loaf (will I will post it on the blog these days), bakewell tarts, all sorts of cupcakes and muffins, tea cakes, truffles, and so on.
And at the very heart of the afternoon tea party is, of course, a nicely-brewed English tea. I drink way too many cups a day, but who can blame me? It's the best drink one can possibly enjoy (go away coffee, no one needs you!!!).
I hope you will enjoy my selection of afternoon tea recipes, they are all homemade and so easy to whip up, and they will make an epic afternoon tea party. Have a fantastic summer everyone!