Indian Curry Recipes to make from scratch with little prep and effort, a collection of my favourite homemade curries that can make excellent family dinners for every occasion. Quick and easy to make, these curry recipes can be tweaked to one's liking, and use simple ingredients that are easily available and affordable too.
When it comes to comfort food to warm up your soul no matter the season, nothing can beat the nation's favourite dish: the one and only curry. Curry might be a Western term to describe the delicious meal with Indian origins, but to us all, curry is the very best you can get when you need a quick and easy family meal.
There are a huge variety of ready-made sauces and ready-mades curries in pretty much every single shop around, but making your own curry at home from scratch is a lot easier than you'd think.
Especially if, like me, you are not keen on overly spicy dishes that set your mouth on fire. I prefer tasting the very ingredients I savour, rather than just the heat of the dish; so making my own sauce means I can control how mild I want the curry to be.
From meat-based to vegetarian, pescatarian or vegan curries, there is a lot to choose from. And all of my recipes are super easy to make without using a lot of unnecessary ingredients. Less is more, and that's so true!
Jump to:
Meat-based curry recipes
The chicken curry might be the most popular dish, but you can use pretty much any kind of meat to create a spectacular dish.
Chicken Curries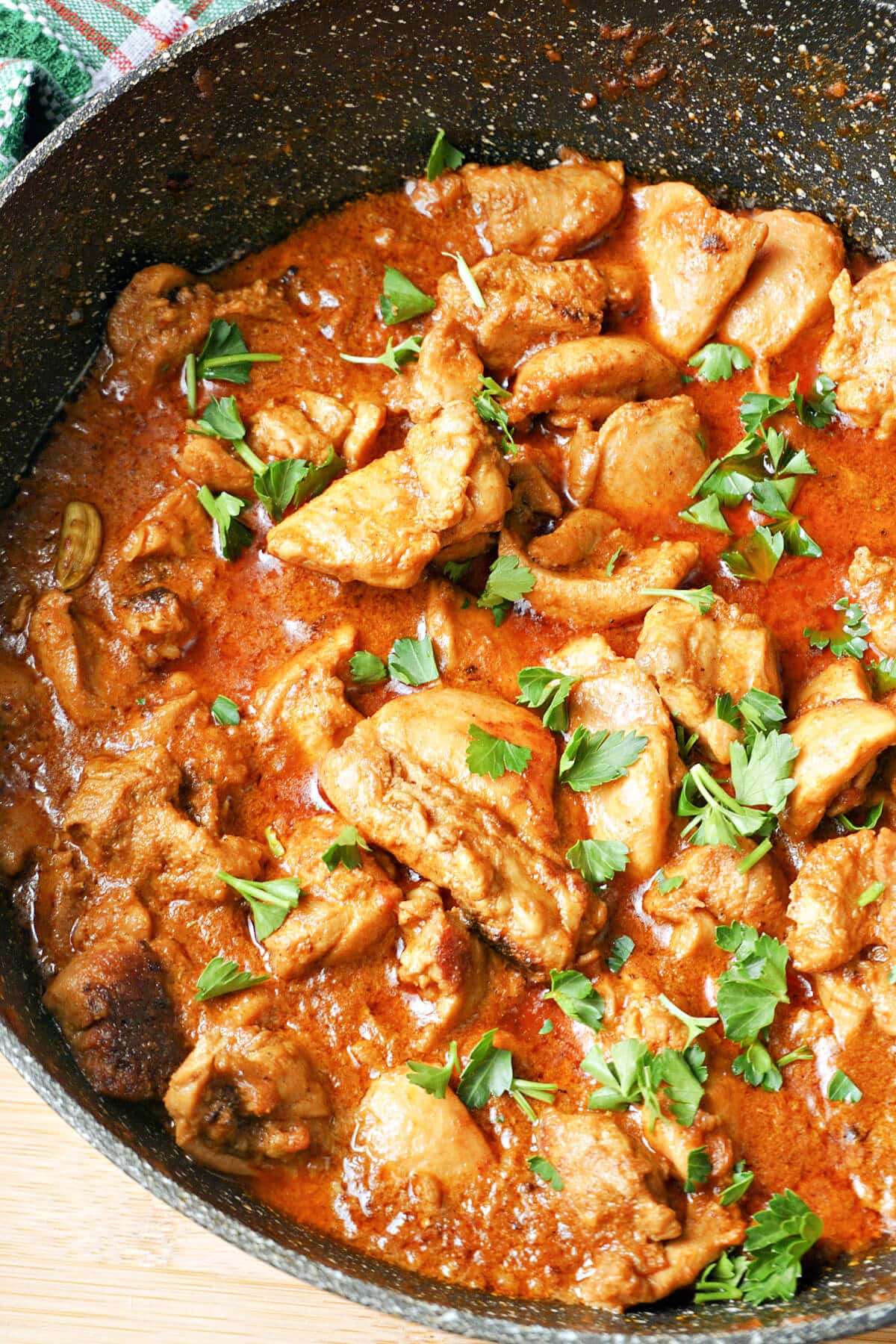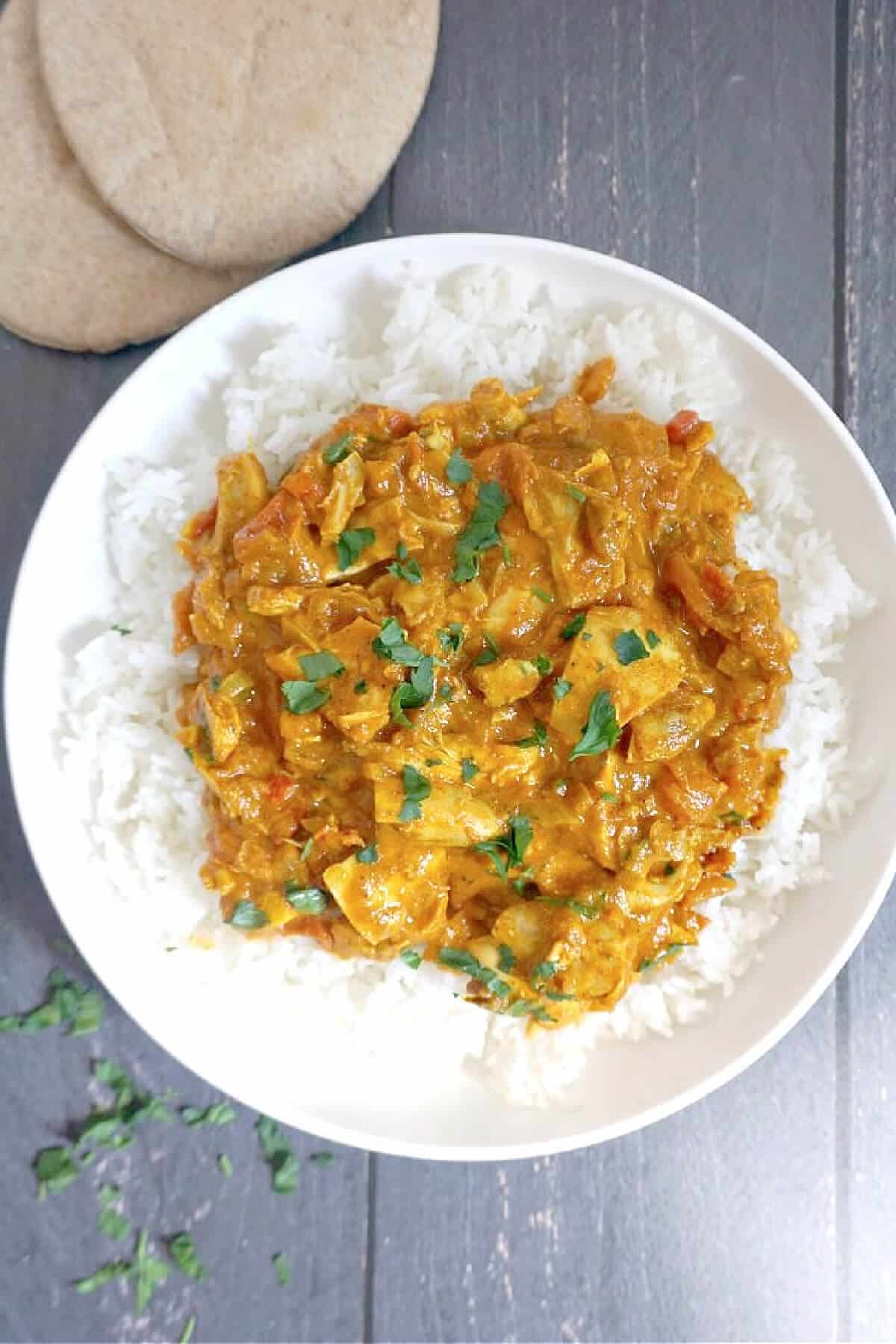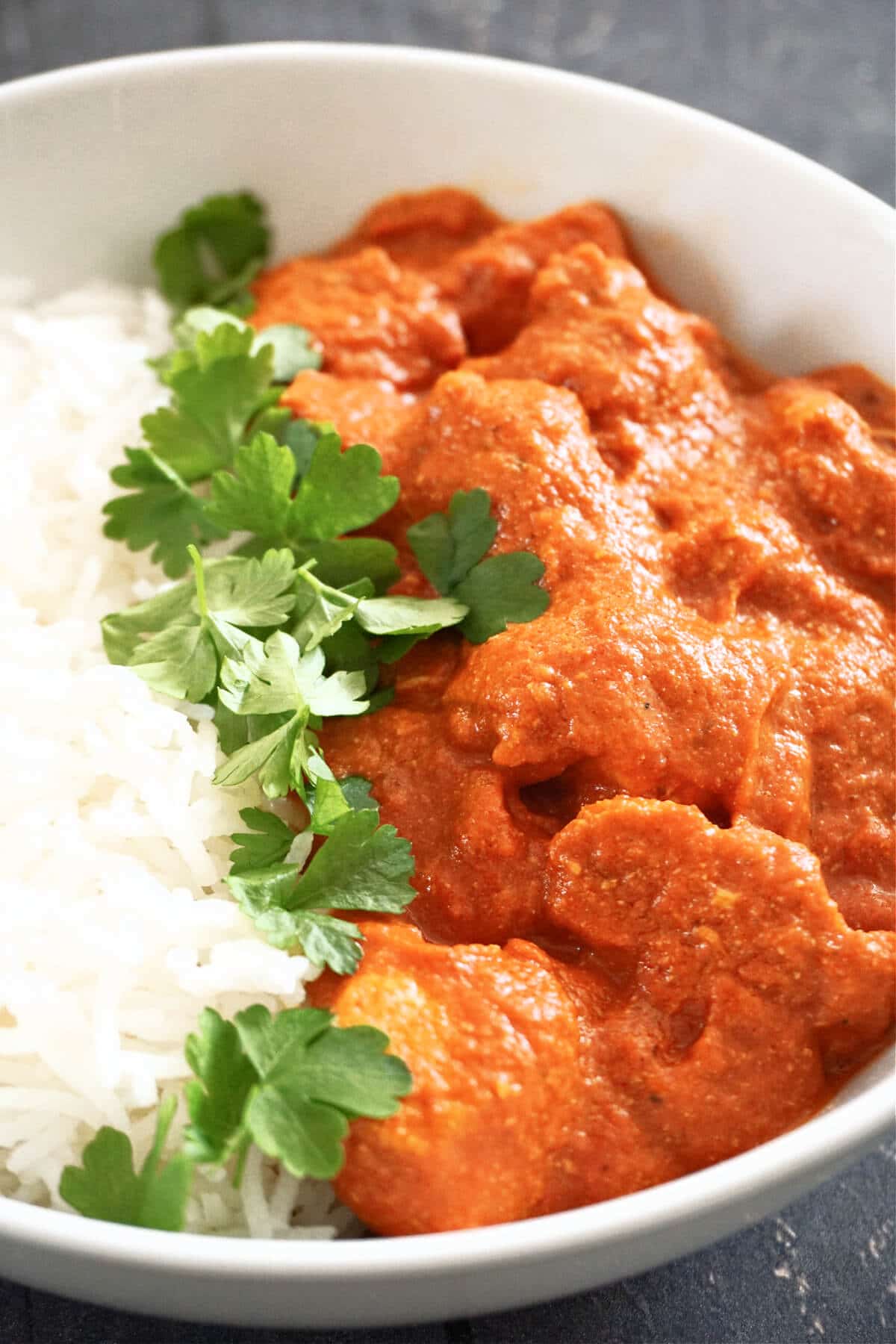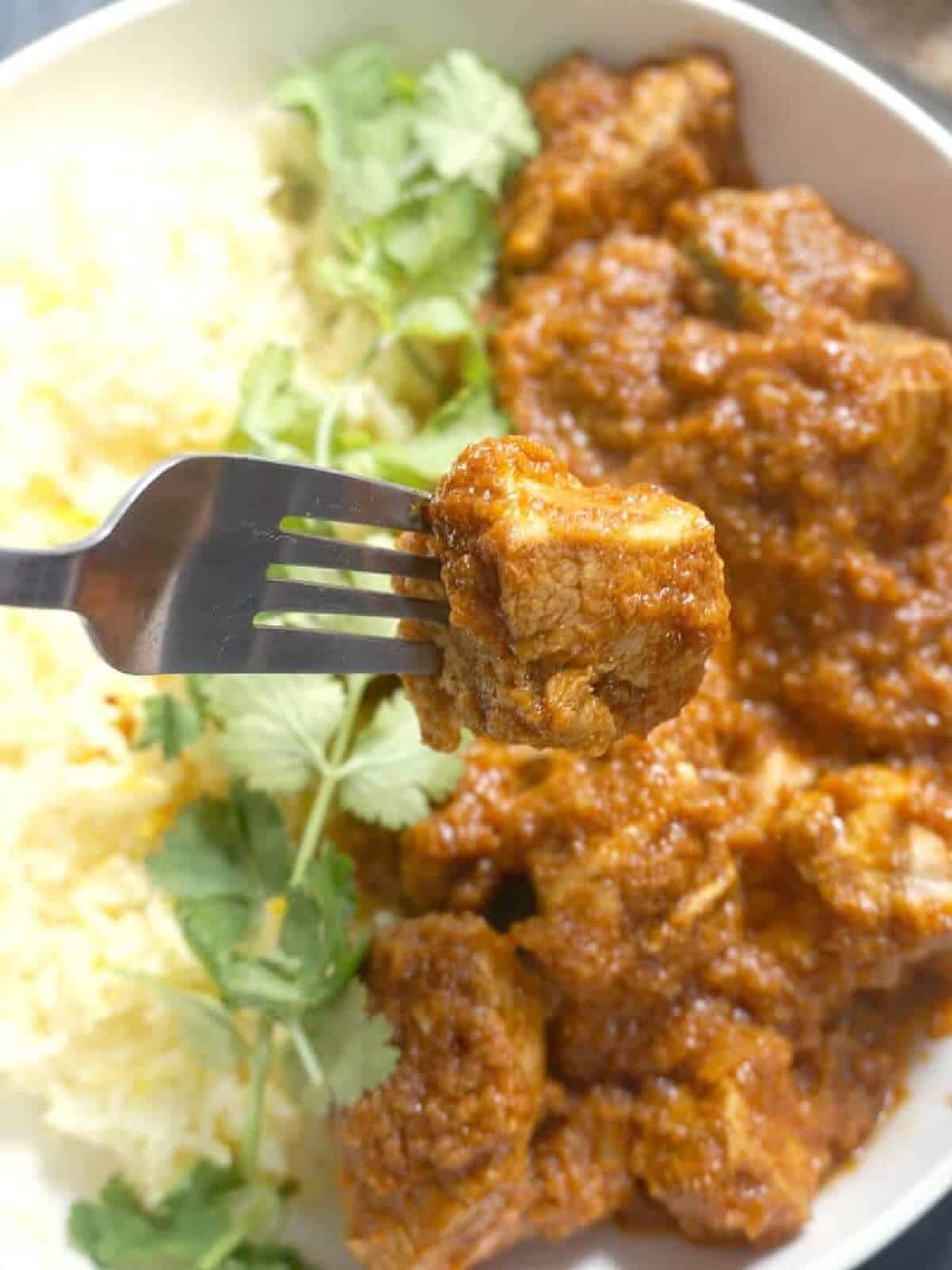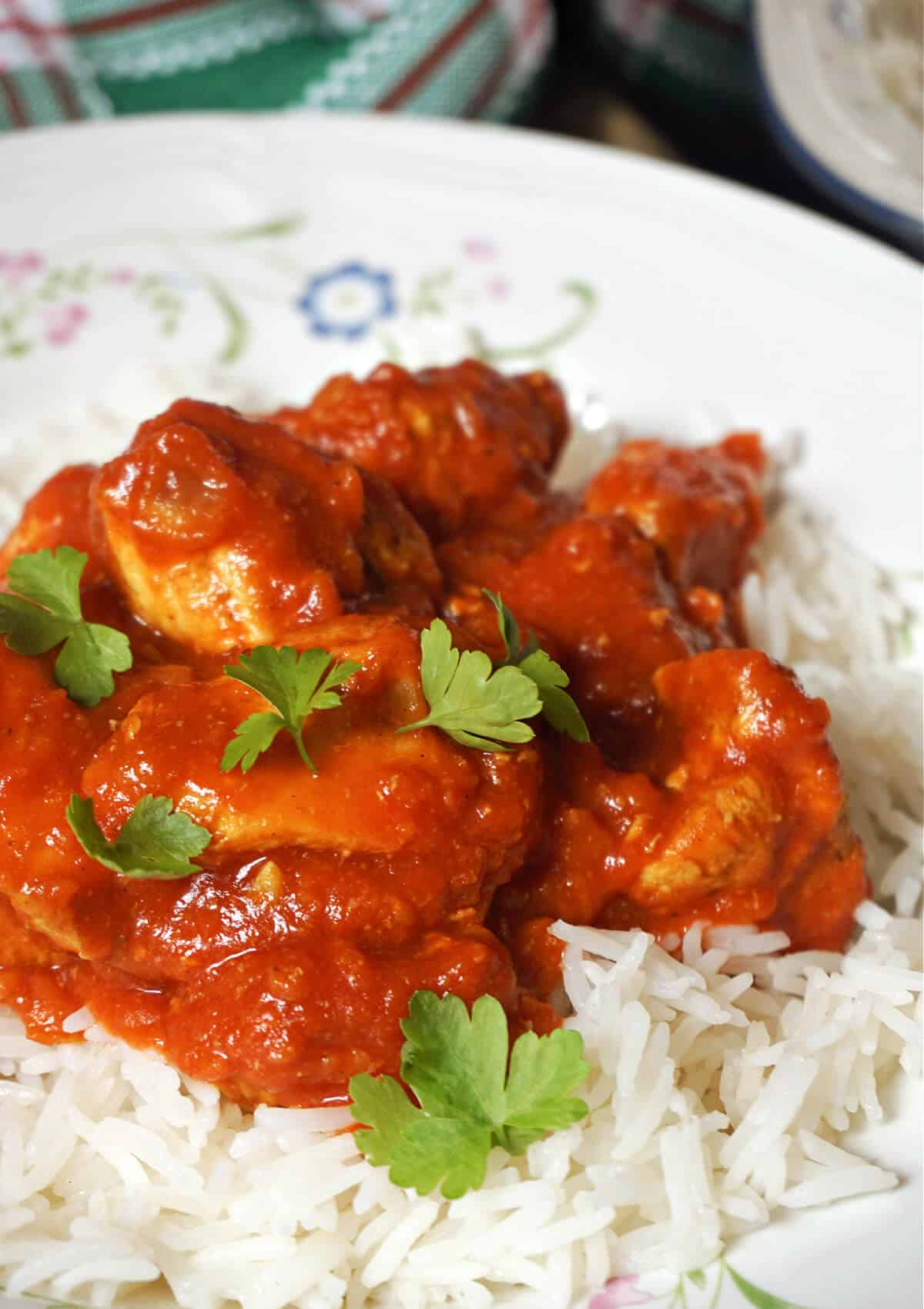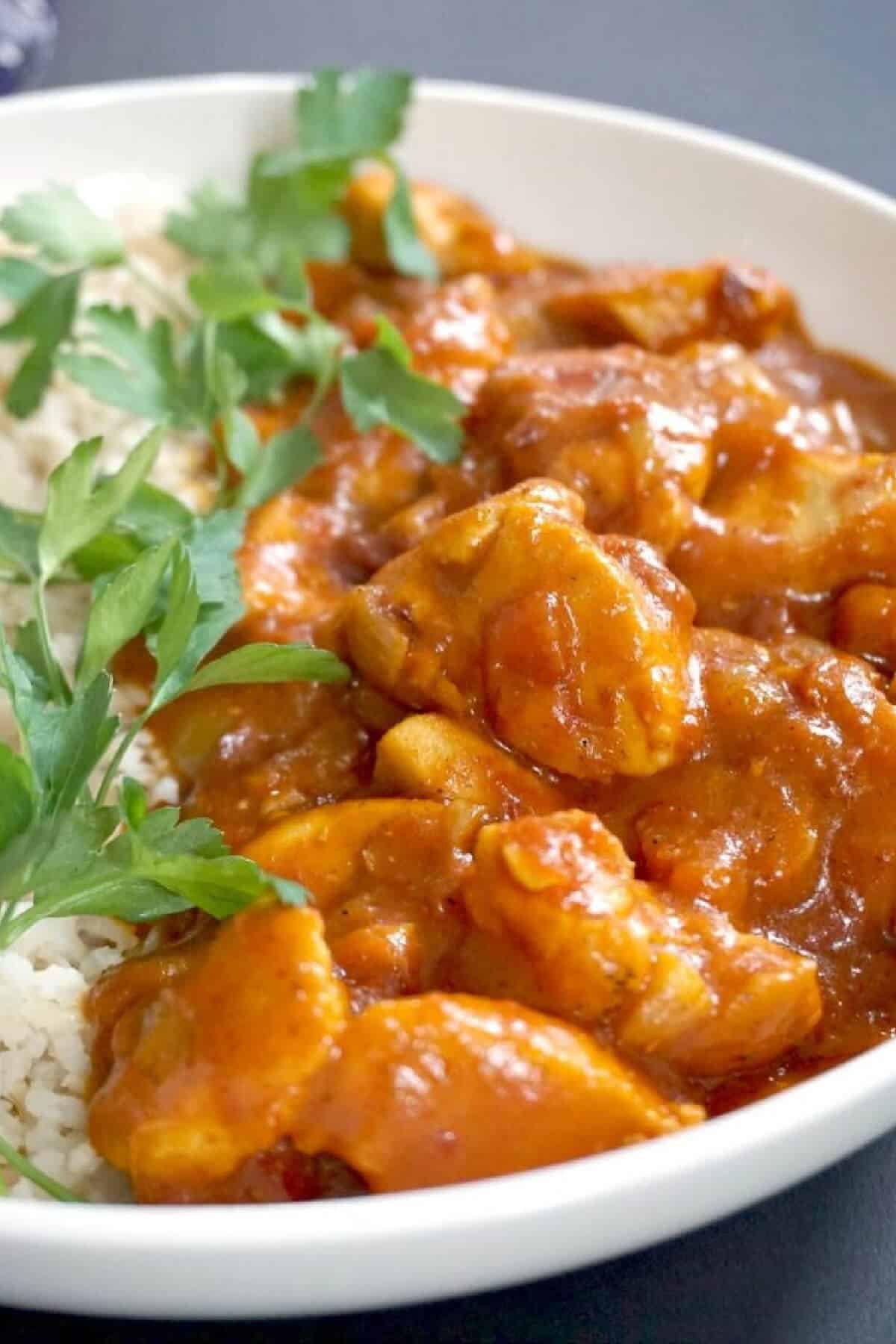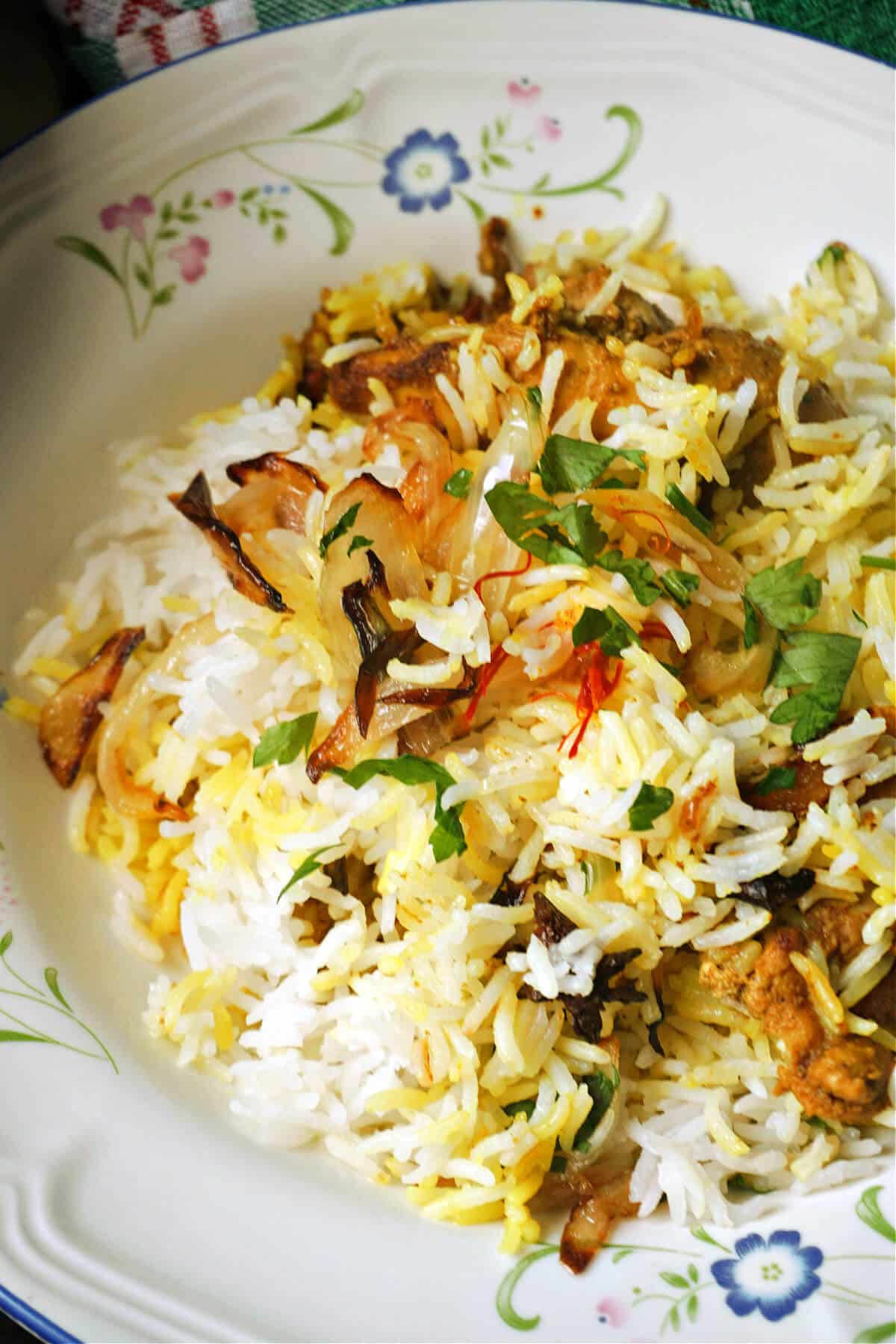 Beef curries
The beauty with homemade curries is that you can easily swap ingredients without compromising on taste. Every single one of the chicken curry I made can be easily made with beef too. Just bear in mind that fresh beef cooks for a lot longer than the chicken, so it will need a lot more liquid.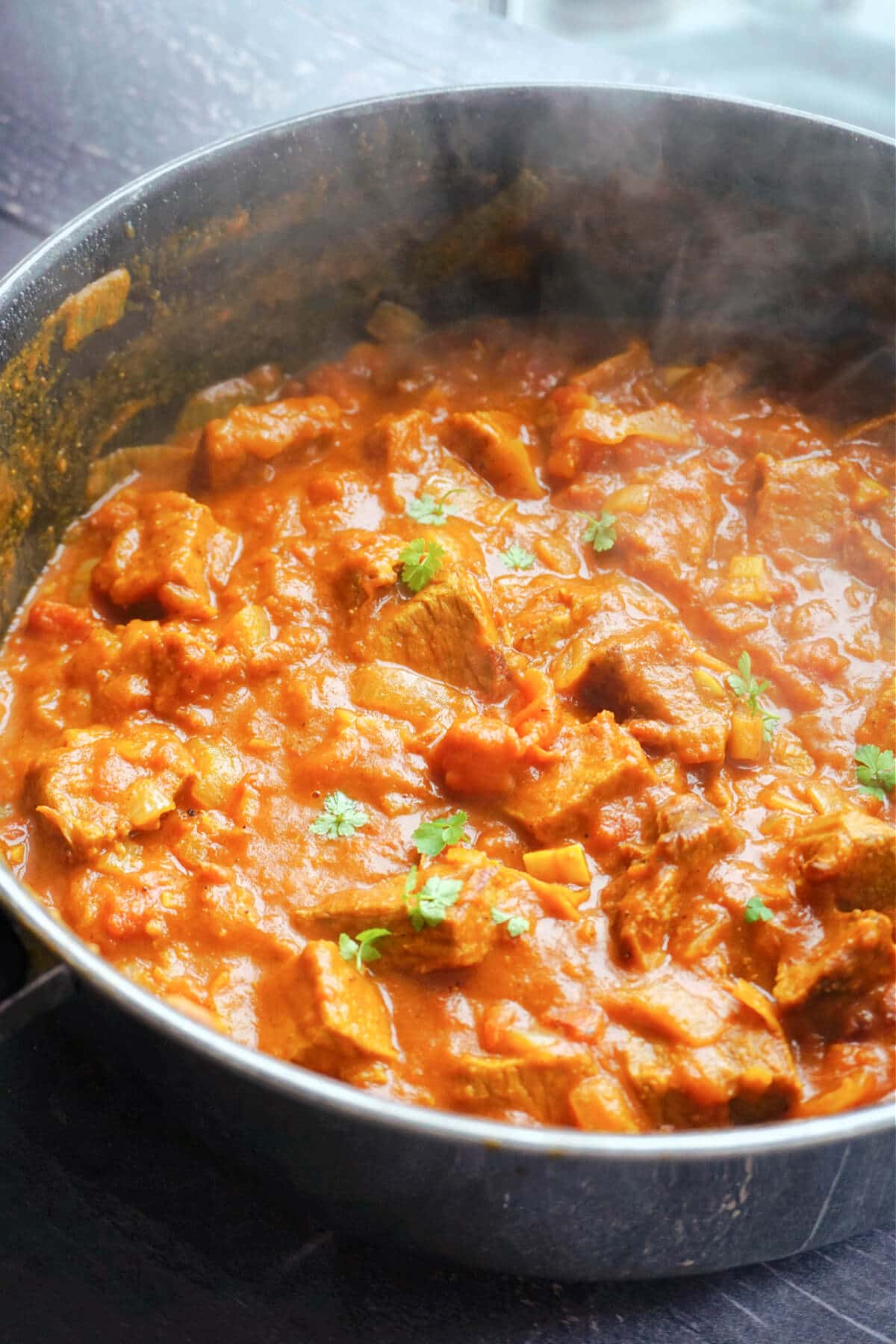 Turkey curries
Turkey might be the roast with the most leftovers, and understandably so given that it's the preferred meat at Thanksgiving and Christmas. Transform the boring leftovers into a delicious curry, or use fresh mince to make meatball curry.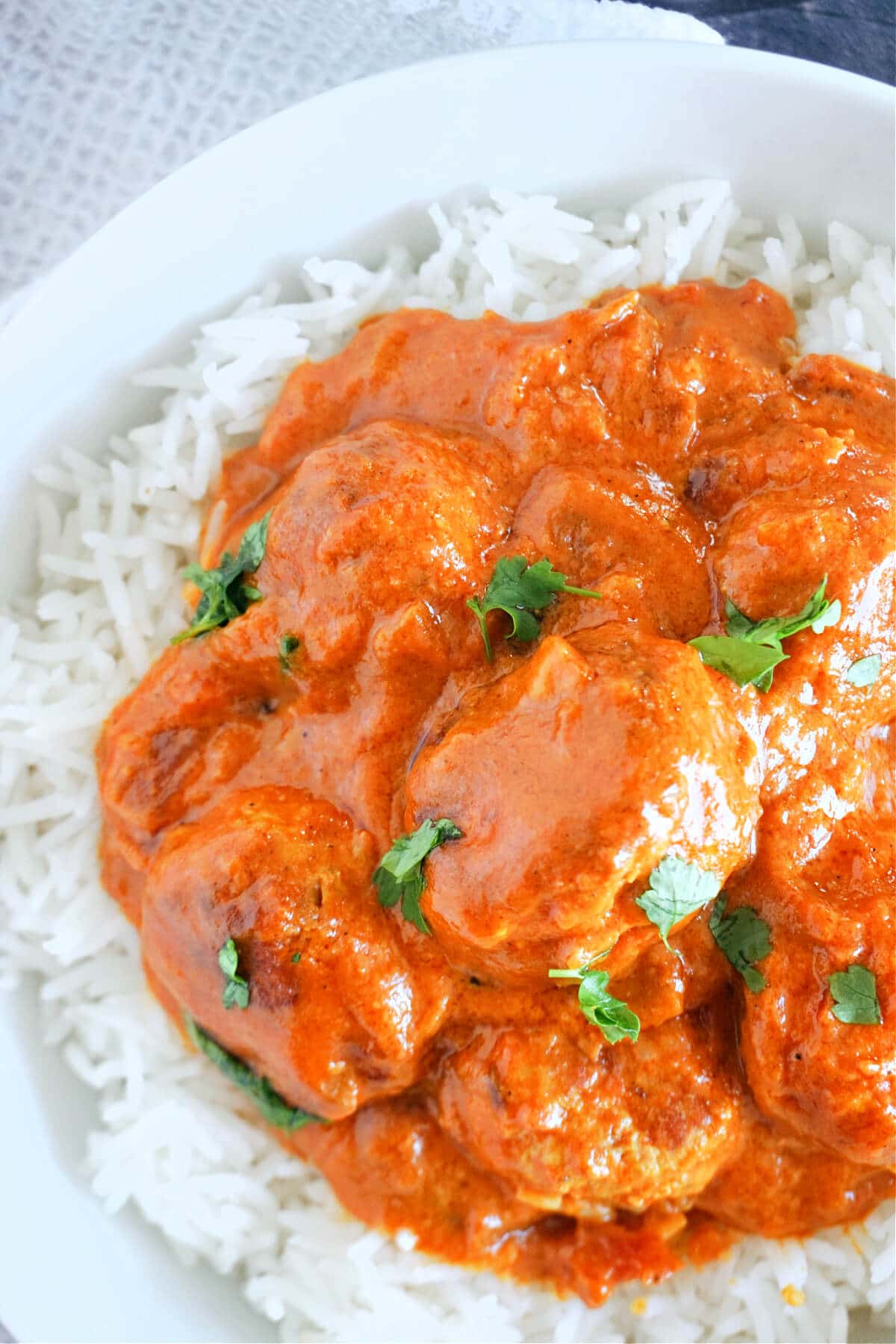 And these are my meat-based recipes that I absolutely adore and I cook more often than I could every count. You will notice that there is no lamb on my list, purely because that's a meat I do not enjoy, but any of the recipes above can be made with fresh or leftover lamb too.
Vegetarian/vegan curry recipes
As much as I love meat, sometimes I don't feel like having any. These plant-based curries are as delicious though, and they can be as much of a family-favourite dish as the meat-based ones.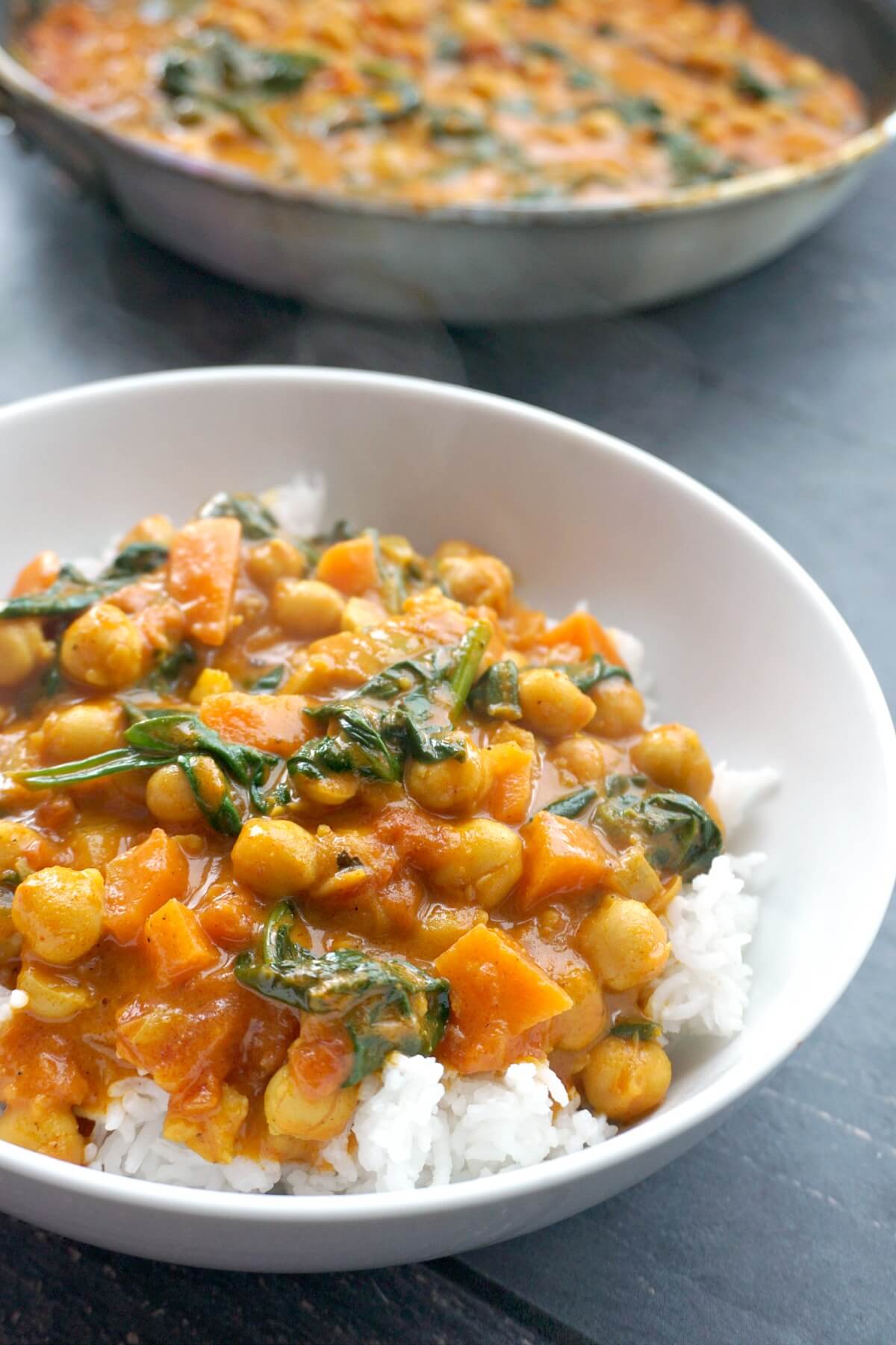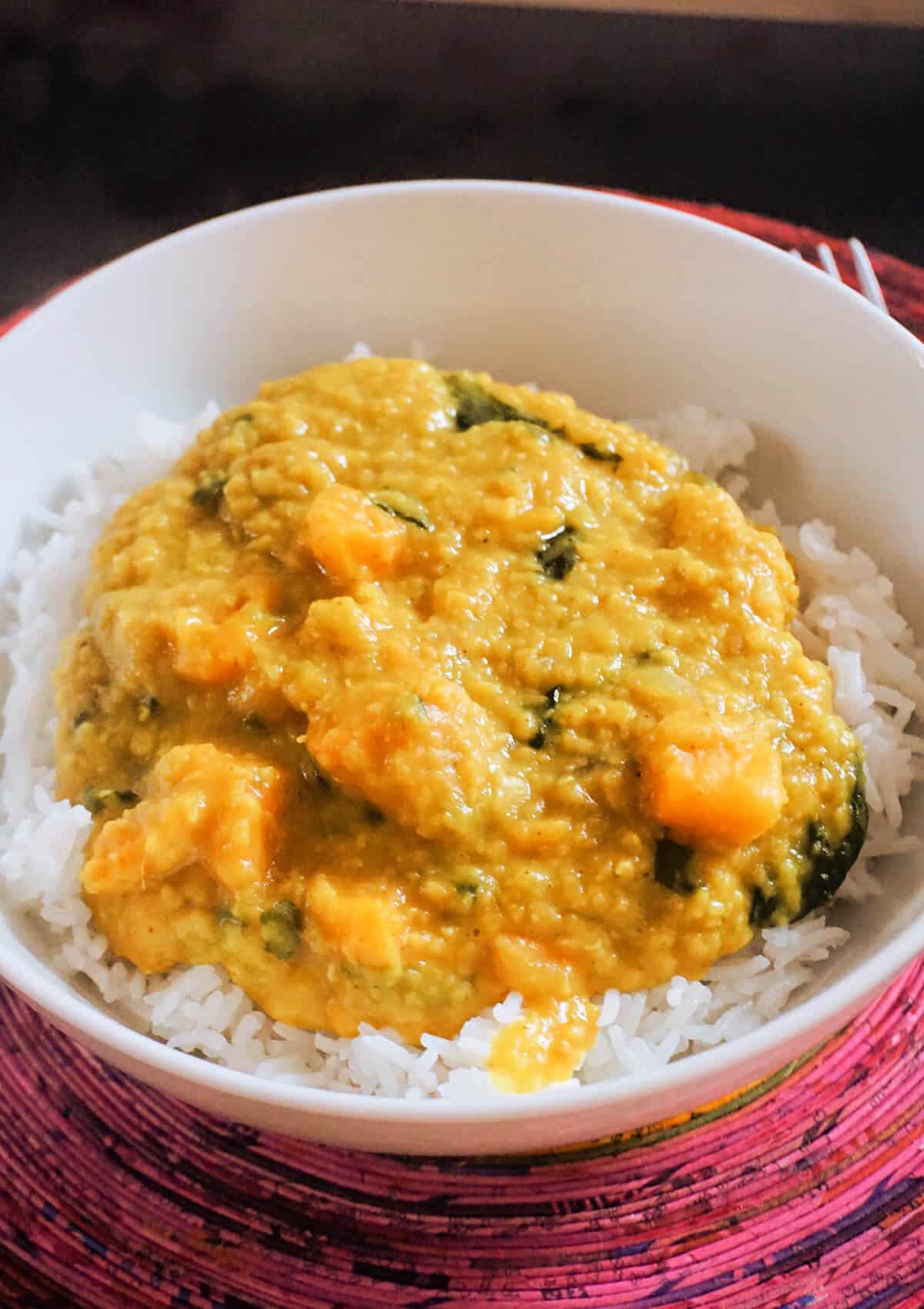 Fish curries
Fish is a great alternative to any meat curry, it cooks super quickly, and it adds a lovely texture to the curry sauce. Any white fish can be used.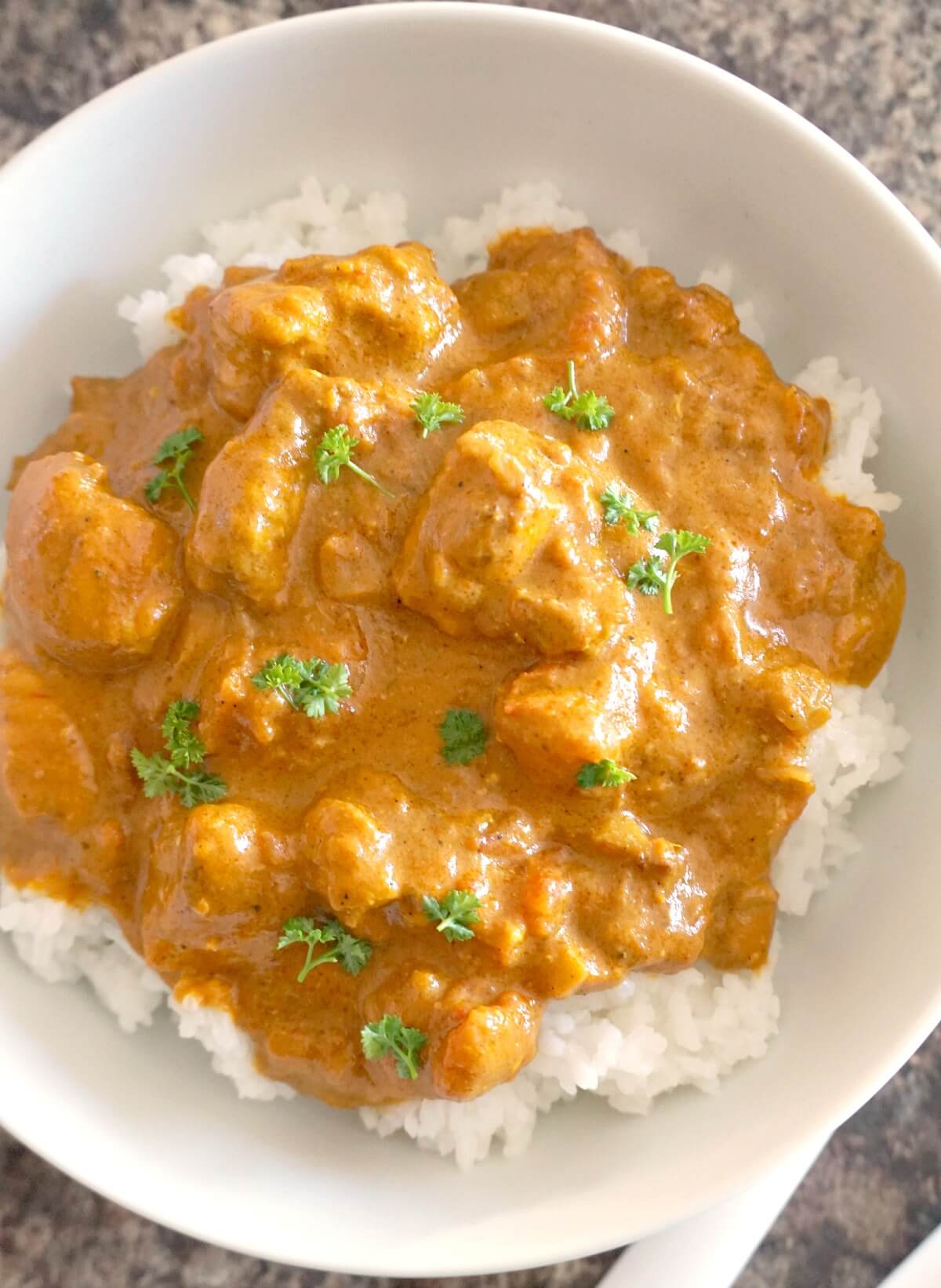 All these curry recipes are best paired with the good old basmati rice or pilau rice. I hope you enjoy my dishes as much as I do, they really bring the whole family around the table!
If you've tried my INDIAN CURRY RECIPES or any other recipe on the blog then don't forget to rate the recipe and let me know how you got on in the comments below, I love hearing from you! You can also FOLLOW ME on FACEBOOK, INSTAGRAM and PINTEREST to see more delicious food and what I'm getting up to.